Taylor Brown: Bibliotherapy and the Indie Bookstore
The independent bookstore is more than a place—it's a people.   And if there's one thing I've learned in my first year as a published novelist, it's that indie booksellers are quite possibly the best people in the world.  They are warm and smart and well-read; they are excited not only about books, but about what we learn from books.  They can tell you about the history of corn whiskey and the basics of falconry; they know about French cigarettes and the love lives of our literary heroes.  Belly up to the bar at a bookseller's conference, as I have done, and tell a group of booksellers that you are writing a story about tigers.  The recommendations will begin bounding from their tongues:  The Tiger by John Vaillant, Dersu the Trapper by V.K. Arseniev, Tigers in the Snow by Peter Matthiessen.  Now tell the same group that you have a broken heart, and watch the books come flocking to your aid.
In the summer of 2015, The New Yorker ran a piece entitled "Can Reading Make You Happier?"   The crux of the piece was something called bibliotherapy—the practice of encouraging reading for therapeutic effect.  At London's School of Life, trained bibliotherapists provide reading prescriptions that "help people deal with the daily emotional challenges of existence."  To me, indie booksellers are bibliotherapists nonpareil.  Go to a big box store and ask for books that deal with heartbreak.  Chances are you will be led to the Self-Help section and left to peruse the hundred strange spines by yourself.  Now ask the same at any good indie.  Nine times out of ten, you will be given specific book recommendations, many of them novels and short story collections, which are underrated in their power to sustain, educate, and heal us.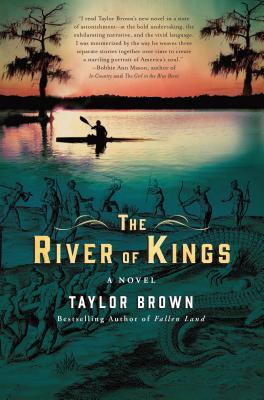 What's more, there is more to bibliotherapy than the act of reading.  In my experience, books and the stores that sell them have healing powers themselves.  Who has not sidled through those cozy shelves, each lined with gleaming spines, with voices of such terror and majesty, and not felt comforted, even swaddled in the language of our species?  There is a sacred atmosphere to the bookstore—not unlike that of libraries and museums and cathedrals—but so much cozier, so much more familiar and accessible.   One of my favorite stories of all time is Hemingway's "A Clean, Well-Lighted Place."  If you want to find such a place in nearly any town in this country, all you have to do is find the local indie bookstore.  At certain periods in life, the value of such places cannot be underestimated, nor can the people who run them.
Books are, and always have been, objects of great power.  They wound us and heal us; they take us on long journeys into other countries, eras, and souls—and into the deeper chambers of our own hearts.  They are the seeds of our great religions and cataclysms.  The indie bookstore is the storehouse of this power, and the indie bookseller, well-journeyed on these literary roads, is our guide into the farther reaches of ourselves and others.  So next time you find yourself struggling with the "challenges of existence," hit your nearest indie and let the bibliotherapy begin. 
---
About the Author:
TAYLOR BROWN grew up on the Georgia coast. He has lived in Buenos Aires, San Francisco, and the mountains of Western North Carolina. His fiction has appeared in more than twenty publications, he is the recipient of the Montana Prize in Fiction, and he has been a finalist in both the Machigonne Fiction Contest and the Doris Betts Fiction Prize. Fallen Land (2016) was his first novel; The River of Kings is his second. Both were chosen as Okra Picks by Southern Independent Booksellers. He lives in Wilmington, North Carolina.
---