Search all recommendations...
All Categories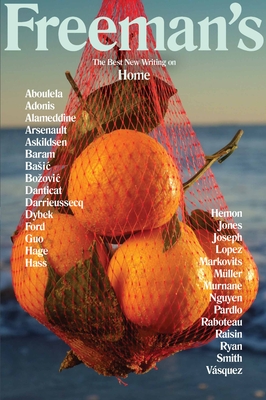 John Freeman is dear to me and the Freeman's anthologies (this is the third) are his most ambitious and accessible projects to date. If you currently read Best American Short Stories or Pushcart Prize anthologies, stretch your wings a bit and try this dazzlingly international collection. The new issue spotlights never-before-published stories, essays, poetry by Edwidge Danticat, Herta Müller, Juan Gabriel Vásquez, Gregory Pardlo, Kay Ryan, Aleksandar Hemon, Viet Thanh Nguyen, and many more.
Freeman's: Home--The Best New Writing on Home by John Freeman (Editor) ($16.00, Grove Press), recommended by Kelly, Fountain Bookstore, Richmond VA.
---