Search all recommendations...
All Categories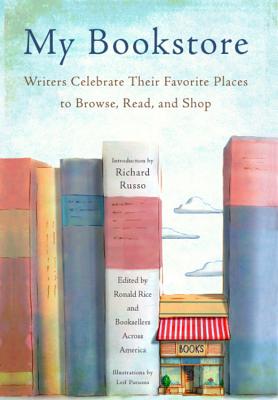 The independent bookstore relationship is a must read for those who must write or wish to. 84 authors share their inspirations and experiences with their favorite local haunts. This would make a great gift for both the book lover and the bookstore lover! Plus...the book jacket is very cool, a great addition in a personal library.
My Bookstore: Writers Celebrate Their Favorite Places to Browse, Read, and Shop by Ronald Rice/editor ($23.95, Black Dog & Leventhal Publishers), recommended by Dori, Page 158 Books, Wake Forest, NC.
---