Search all recommendations...
All Categories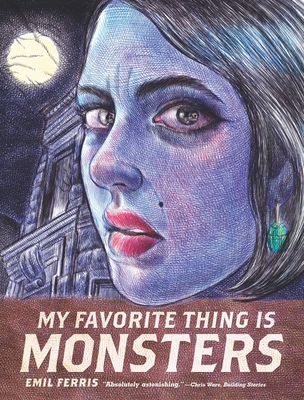 I've picked up a few graphic novels before, but never been hooked. I thought my brain just wasn't wired for the format. My Favorite Thing Is Monsters blew my mind. I'm usually a slow reader, but I could not put this book down, burned through its gorgeous, dark, unruly pages, and was crushed when it was over. Can't wait for part two. The profound emotional sophistication combined with the eccentric pulp horror art creates a unique and deeply satisfying reading experience.
My Favorite Thing Is Monsters by Emil Ferris ($39.99*, Fantagraphics Books), recommended by Hills & Hamlets Bookshop, Chattahoochee Hills, GA .
---