Details

Published: 19 July 2017

19 July 2017
Lady Banks Interview
Patti Callahan Henry Interviews Joshilyn Jackson
2017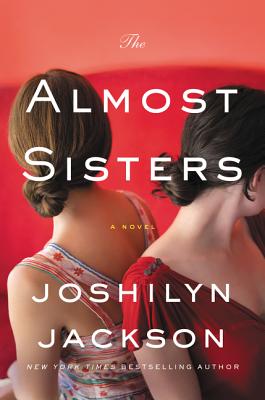 PATTI CALLAHAN HENRY:
Joshilyn, you and I have been friends since our first books came out in 2004 and we spoke together in small town Perry, Georgia. We have conspired and brainstormed and talked through plot tangles. I have loved your stories from the start, and when we realized we had the same pub date this year, it was kismet. I dove into THE ALMOST SISTERS and smiled at some of the junctions we crossed together — our stories didn't merely share a pub date, they also shared some themes. You asked me last week what intersections I saw — so tell me! What are the shared themes you see?
JOSHILYN JACKSON:
I know — I LOVE that we get to launch together again, a lucky 13 years later!  The books intersect in so many odd places — sister-ish-ness, career as a callings, the way history echoes in the present — and yet the books are so different; it's so weird how that works.  Two ways that really stands out to me. . .
Our books are both intergenerational — your important characters range from about 19 to 91. Or preschool, if we count George. Meanwhile, I have a pubescent niece and two grammas who are 89 and 90.
Since my narrator has fetched up pregnant after accidentally tumbling into bed with anonymous Batman at a Comics Book convention, I even have a fetus — we have to count my Future Baby Digby if we count your George.
Also, these are books about women with agency. Women who act instead of being acted upon or simply reacting to circumstances. This, of course, gets them into worlds of trouble, but isn't that what makes them fun?
PCH: Southern small towns have always played an integral part in your family stories, but in THE ALMOST SISTERS, the town is a living, breathing soul. Birchville is a thumping and conflicted heart, beating smack dab in the middle of this family and this story. Tell me about the inspiration behind this town, and the Birch family who live there.
JJ: It's meant to be an Everytown. I did map it over the landscape and history of a real small town, Dadeville, AL. It sits about where Birchville is, and it too was founded by a wealthy family just after the civil war on the bones of a burned out Alabama town. I didn't want to call it Dadeville or use real Dadeville streets or businesses. Dadeville isn't like Paris. Everyone has seen Paris! Maybe not in person, but definitely via books and movies and pictures. So when you write Paris, you have to invoke actual Paris — or at least pieces of it — because it is so familiar to us all.
Not everyone has been to Dadeville. But a lot of folks, citified me included, grew up in the small town South and still have beloved relatives there. I wanted to Birchville to feel like home to anyone who grew up the way I did, and, and also be real enough to give city people and northern people and western people a genuine feel for our patch of country: the strong sense of community, the unspoken rules we all know, the pervasive interest in everybody's everything, and, most of all, the way that one person's secret, when it rises, touches every life around it.
PCH: When I met Violet and Violence (the comic book characters written by your protagonist, Leia Birch) I was blown away.  The graphic novel character, Violence, is so vivid and so powerful. Have you ever wanted to write a comic book? Have you been an artist? Where did this idea come from?
JJ: Oh Lord, I can't draw a lick. It came from a couple of places — first, my brother is a nerd-artist. He makes his living sculpting the models that gamers use to play role playing and strategy games. He's very well-known; he was one of the first miniature artists to have their name on their pieces. I grew up basking in his dork-shadow, playing D and D and Info-Com games and reading pulp fiction and comic books, and so this is a shout-out to my fellow dorks. Plus, if you have a favorite Dr. Who, or if you watched Buffy — there are little Easter Eggs hidden here and there. Don't worry, if you aren't a geek, they won't stand out and bother you.
Lastly, if you have been reading me for a bit, you know I like a story-within-a-story structure. V in V acts like a fairy tale or a story out of mythology — I use its images to light up what is happening thematically in the world of the book.  
PCH: The theme of an "Origin Story" is a thread that binds this novel together. Not only do we want to understand the origin of Violence (in the comic book) but also of everyone else in the novel. It prodded me to ask what I believed of my own origins. If something begins badly, must it stay so? Did you intend to delve into this subject or was it an outgrowth of the story?
JJ: That's very astute; I am so glad this shines out — yes, it was very deliberate. In fact, my working title was Origin Story, which is a comic book industry term that means "How a superhero comes to have his or her powers." Wonder Woman is secretly an Amazon Princess, The Hulk was exposed to Gamma Radiation, etc.
I still love that title, because it is about more than comic books, of course. It invokes a world view where our beginnings are alive in our present. While I wouldn't say that a bad start means a bad end, history echoes, for good or ill. If we don't understand where we come from, we can't understand ourselves. We are living inside history, in both the wreckage of ancient bad choices and the palaces that long-spent kindness built. THE ALMOST SISTERS is about how that plays out in one small town with a lot of bad history.
PCH: In this story, you often touch on the idea of a "Second South" and what that will and does mean for Leia's unborn child. Do you see a "Second South"? Did you see one growing up all over the South and if so, did it influence your life?
JJ: I wish I had been all baby-woke and a prodigy so I could nod wisely here, but the truth is? No. No, I didn't. It's hard to see when you are young, and you grew up soaking in it. I did not write about the south at all when I lived in it. I think I became aware when I moved to Chicago for grad school.
Being outside my homeland gave me a different view. I was able to see our flaws and strengths, our beauties and our horrors, more clearly. I realized how weird we are.
Part of what I do is try to capture this culture, because I love it. If I seem critical of us at times, I get to be. Because I am us. I am in it and of it, and I love it. When you are invested in an us, you want that us to be good, and noble, and better.
PCH: Grandma Birch is suffering with Lewey Bodies, and these are then written into Leia's graphic novel. I do believe that we often alchemize parts of our lives in our fiction. But this is your character alchemizing her life into art. Do you believe we (sometimes subconsciously) work our life into our art?
JJ: Exactly. I always say, none of my characters are me, but they are all mine. I have to go way down into the salty undermarshes of my own mental illness to find the best stories. I went deep on this one...
PCH: This line kicked the breath right out of me. "You can't go around holding the worst thing you ever did in your hand, staring at it. You gotta cook supper, put gas in the car. You gotta plant more zinnias." Wow! Exactly. Tell me about how this line zapped out of you like this, and how it relates to the rest of the story.
JJ: Birchie's best friend from childhood, Wattie Price, says it, and "zapped out" is a great description. Sometimes, when I am writing—on the best days —  it feels like there is something external happening. Like it isn't coming from me, it is coming from someplace Other. Those words landed as if Wattie had said them on her own recognizance. I was surprised to see the words appear. I heard her say them, in my head, as I read what I had written. It echoed, internally, in a way that has happened before, but not often.  
I stopped writing and just sat and stared into space for a long time, then opened a new file and jotted four paragraphs down. Someone new, named Amy, talking to someone I have known a long time, named Roux.
Basically, Wattie's speech started a whole 'nother book in my head. I couldn't get to it then, because I was so deeply invested in THE ALMOST SISTERS, but it's the book I am writing right now.
---