Details

Published: 19 February 2017

19 February 2017
{In praise of moonshine mamas.}
In which Mr. Terry Kay's wife makes him find a new job, Mr. Pat Conroy has an opinion on the ugliest word in the English language, Ms. Troy Ball makes moonshine and sings the praises of Malaprop's Bookstore, the Lee Brothers have the door shut in their faces, and her ladyship, the editor, is persuaded to read a book.
February 19, 2017
Dearest Readers
"I want everyone in the world to read this book."
Last week, her ladyship spoke about the books that ended up unexpectedly in her reading stack because of a stray recommendation by a friend. The odd little title on no one's radar, making its way serendipitously from reader to reader rather like a leaf blown from one lawn to the next.
"It isn't every day--OK, it's actually never happened before--that on the same day, an hour apart, two of our staff climbed the stairs to tell me they just finished the best book they have read in years and that they bawled like babies while reading it."
But then there are the books that end up in the stack because everyone is talking about them. Everywhere one turns, the book is being mentioned, reviewed, praised, or criticized. And eventually you cave in and pick it up because being a reader, you feel at least drawn to be a part of the conversation.
"This novel outstrips all worries and expectations! It's a pure triumph on every level."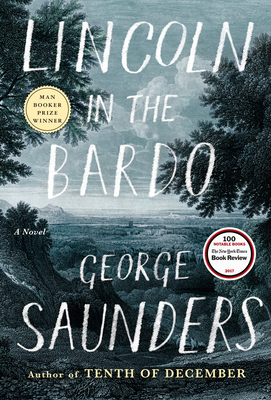 The book like that in her ladyship's current stack? Lincoln in the Bardo by George Saunders. The author's earlier book, The Tenth of December, was a big hit when it came out several years ago, but the response pales in comparison to the reception this book is receiving. We collected was some of the booksellers have been saying here.
"What a remarkable novel. One oughtn't feel the need to compare but what the hell: here is Margaret Atwood's fearlessness, Cormac McCarthy's grandeur, Allan Gurganus's joie de vivre."
Her ladyship caved, of course. Not that it took much convincing.

her ladyship, the editor
Lady Banks' Pick of the Week
---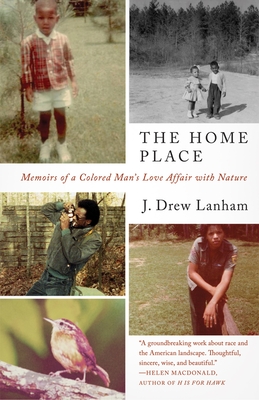 "Lanham, a wildlife biologist at Clemson University, joins a long line of naturalists whose love of the wild inspires him to earthy prose, rooted in the land, but light as the breezes that lift the hairs on the back of your neck on a humid day."
On J. Drew Lanham's The Home Place and the Poetry of Nature
Noteworthy poetry and prose from her ladyship's bedside reading stack.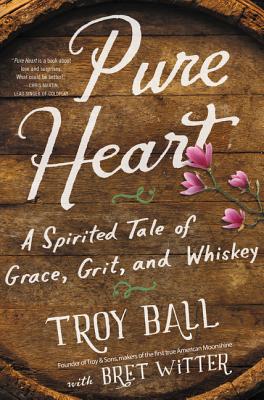 My dad was a scrapper. I mean that metaphorically, although he may, for all I know, have sorted scrap metal as a kid.
He did just about every other job imaginable, since he was born right before the stock market crashed in 1929, the seventh child of a poor family from the outskirts of Palestine, Texas. He grew up during the Depression, eating barely enough to live on and wearing clothes made out of potato sacks. He didn't talk until he was three, but once he started, he never stopped. He was going to make a fortune through hard work and smarts, he said, and nothing was going to stop him. He married young, when he was still a field hand. Eventually, he worked his way into the grocery business. By the time he was in his early twenties, he was a divorced father with a partial college education but a solid career as a food broker. He wooed my mother, whom he met at a church picnic, with the olives he was selling to local grocers and restaurants.
They married when Mom was nineteen and soon had me. Mom named me Troylyn, partially because it sounded like a strong boy's name and partially to honor her Greek father. I've always gone by Troy. Troy Wigginton for the first twenty-three years of my life. My name made it sound like I was destined to be a small-town Texas quarterback. I wasn't.
--Troy Ball, Pure Heart: A Spirited Tale of Grace, Grit, and Whiskey (Dey Street Books, 2017) 9780062458971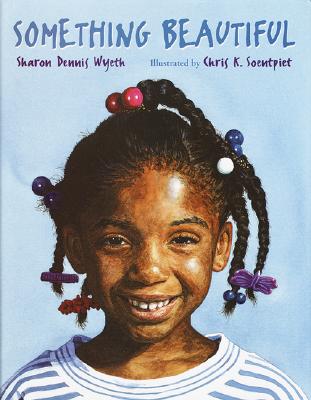 "Kelly Starling Lyons, an African-American author, mom and reader here in Raleigh, was an adult before she first saw an African-American girl featured on the cover of a picture book, "Something Beautiful" by Sharon Dennis Wyeth."
Diverse children's books focus of Quail Ridge Books program
Recommended reading from Southern Indie Booksellers
The Golden Age, by Australian novelist and bookseller Joan London, takes place in a hospital for children recovering from polio in Perth in the 1950's. That may not sound like a particularly cheerful subject and, in many ways, it isn't. The novel covers not only the ravages of polio, but also, because it centers around a Jewish immigrant family, it discusses the ravages of war. London's writing, however, is transcendent. What could be a bleak, mournful tale is instead a beautiful story about finding poetry in the halls of a hospital and hope in the face of despair. This is a book I read all in one sitting because I just didn't want to stop.
The Golden Age by Joan London ($17, Europa Editions), recommended by Laura, Reading Rock Books, Dickson, TN.
Miller's writing is stripped down and carefully refined, packing a whole vision of the world into as few eye-widening details as possible. The stories in this collection explore the realities of women living between two worlds, with one foot in the future their meant to be striving toward and the other firmly rooted in their usually grim and booze-filled present. Though the stories can verge on the harsh, they always evoke a world that is immediately recognizable and palpably real. A great new collection by a writer who never seems to disappoint.
Always Happy Hour ($24.95, Liveright Publishing Corporation), recommended by Donovan, Inkwood Books, Tampa, FL.
Sometimes when the going gets tough I like to set aside that serious literary novel that's collecting dust on my nightstand and hole up with a fun, breezy whodunit that's just plain brain candy. This funny thriller did the trick for me, so I'm looking forward to tuning into HBO on February 19 for the much buzzed-about six-episode miniseries adaptation starring Reese Witherspoon and Nicole Kidman.
Big Little Lies by Liane Moriarty ($16, Berkley Books), recommended by Katherine, Parnassus Books, Nashville, TN.
Mark Millar, a Marvel Comics veteran, has since said that his inspiration when writing Huck was the film Man of Steel, which he felt portrayed a very depressing, serious version of the superhero-archetype. The eponymous character of Huck is his response; a simple small-town handyman with Superman-esque powers, an optimistic attitude, and a desire to help people. The result is a heartwarming adventure drawn by Eisner-nominated artist Rafael Albuquerque that is most certainly one of my absolute favorites of the last few years.
Huck: Book I by Mark Millar ($14.99, Image Comics), recommended by Hunter, Lemuria Books, Jackson, MS.
It's been almost 13 years since Tim Tyson's Blood Done Sign My Name, his personal and gut-wrenching story of violent racism in North Carolina. His masterful new book, The Blood of Emmett Till, is already garnering praise from around the country and from the staff at Quail Ridge Books.
Helen says, "The horrific scenes in this book will be seared in your memory. Tyson takes you back to 1955 and puts you in the middle of the teenager's murder. Relying on extensive research and the only interview the woman involved has ever given, Tyson recounts the crime, the aftermath and the trial. The saving graces of this story are Till's mother, his uncle, one witness, the judge and the prosecutors. They emerge as heroic. Tyson writes a powerful, unrelenting closing where he blames everyone responsible from President Eisenhower on down. All the way through this book, the image of young Emmett Till—fun loving and helpful to his single mother—hovers over the shocking story."
Rosemary says, "The story of Emmett Till is finally told, with the belated admissions of one of the key participants. What stood out strongest to me, even midst the horrors of Emmett's murder, was the bravery of Mamie Till. Imagine losing your child in such unspeakable circumstances, then putting your pain aside to do all you could to make sure his death wasn't in vain. You won't forget this book, nor should you."
The Blood of Emmett Till by Tim Tyson (Simon & Schuster $27), recommended by the staff at Quail Ridge Books, Raleigh, NC.
A national bestseller when it first appeared in 1963, The Fire Next Time galvanized the nation and gave passionate voice to the emerging civil rights movement. At once a powerful evocation of James Baldwin's early life in Harlem and a disturbing examination of the consequences of racial injustice, the book is an intensely personal and provocative document.
The Fire Next Time by James Baldwin ($13.95, Vintage), recommended by Elizabeth, Charis Books, Atlanta, GA.
More bookseller recommendations
top | share this
---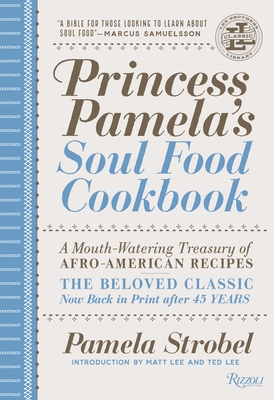 "we knocked on her door. It said please knock. It was always locked, and she peeled back the curtain and sized us up, cracked the door open. And we gave our pitch, and she was like no, thanks and closed the door. And that was our one experience with the great Princess Pamela."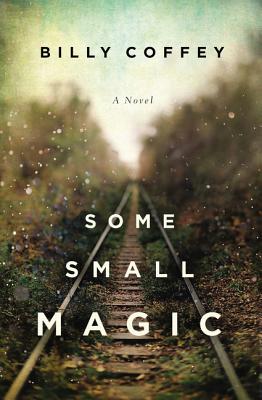 "Beneath the brim of his signature hat, a local author humbly goes about his daily rounds as a man of letters, packages, junk mail."
Billy Coffey's Some Small Magic
The List: Staff Picks from The Country Bookshop,
Southern Pines, NC
---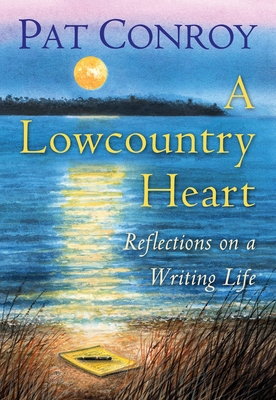 "Years ago Conroy's agent asked the author to start writing blogs for his website. "He didn't know what it was and thought blog was the ugliest word he'd ever heard,""
Pat Conroy leaves behind personal thoughts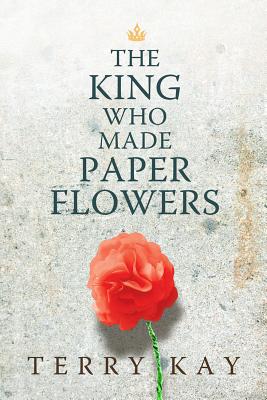 "I took a job selling life insurance and she continued to teach. I was out at night selling insurance and she was teaching during the day, and we didn't see each other except on weekends. "She became impatient with this," Kay says. "I remember it like it just happened. One day before she left, she caught my foot and glared down at me and said, 'When I come home today you will have another job.'"

The secret to Troy's whiskey? Crooked Creek Corn.
---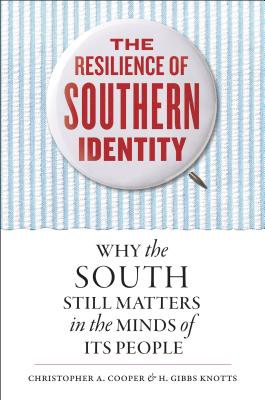 Flannery O'Connor once said that "Whenever I'm asked why Southern writers particularly have a penchant for writing about freaks, I say it is because we are still able to recognize one."
The Resilience of Southern Identity
Troylyn Ball and her husband, Charlie, an engineer and real estate investor, had spent their entire lives in Texas. But after a near fatal trip to the emergency room with their mute, wheelchair-bound son Coulton, they admitted the dust and the heat were too dangerous. To save their boys, the Balls cashed out, sold their beloved farm, and moved to Asheville, North Carolina.
Nearing fifty, Troy thought her chance at adventure had passed. But in this booming little Appalachian Mountain city of hippies, farmers, artisans, and retirees, she unexpectedly discovered a support network and something she'd never had in twenty-five years of providing round-the-clock care for her special needs boys: the freedom to pursue her own dreams. She struck up a friendship with a legendary eighty-year-old raconteur from the mountains, met his friends, and soon found herself in a rickety country shack with an ingeniously inventive retired farmer trying to create the best recipe ever for traditional mountain moonshine.
But when the real estate bubble burst and the collapse of her husband Charlie's new venture in Asheville left them deeply in debt, Troy realized her ten-year business plan for Troy & Sons Platinum Whiskey wasn't enough. If she was going to save her family—and she was definitely going to save her family—she needed to become the most successful woman in the legal whiskey business. And she needed to do it fast, before the bank took her house, her business, and everything she'd worked so hard to achieve.
Full of eccentric characters and charming locations—from a "haunted" cabin in the mountains to the last farm in the world to grow heritage Crooked Creek corn—Pure Heart is a charming story of a woman who set out to find a purpose in the most unexpected of places, and ended up finding happiness, contentment, and a community of love and respect.
BUY FROM AN INDIE | READ THE FIRST CHAPTER
---
I have three sons, two with special needs who are confined to wheelchairs. We moved from Austin, Texas to Asheville, North Carolina in 2005 because they were experiencing serious health problems, and the mountain air was better for their lungs. I didn't know many people, and unsure what to do with my time, I started taking one of my special boys for a long walk downtown each day. We would always stop at the old Woolworth five-and-dime, which had been converted into an art space and had an old-fashioned soda fountain. Then I would push them up the block to Malaprop's Bookstore. My son Marshall, especially, loved Malaprop's.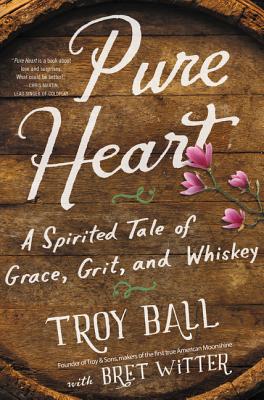 Marshall can't talk or hold things in his hands, but he's very bright. We would sit in that wonderful, comfortable store for hours, while I read him poetry, short stories and magazine articles, and he would tap his heels with excitement, his way of expressing joy. I'm not sure I bought anything in those first fifty or sixty visits. I can't remember talking to anyone. I'm sure the staff would have talked with me if I had wanted them to, but somehow they sensed—even if I didn't quite understand it myself—that I needed some space to sit, relax and adjust to my new life. I'm a regular customer now, in both senses of the word, and I often meet friends there for conversation and hot tea. Malaprop's is everything a bookstore should be, from their passionately knowledgeable staff to their local author promotions and community events. There are thousands in Asheville who agree with Marshall and me that the store is the heart of our city. Asheville wouldn't be the same without Malaprop's. But it's those first months that still stand out for me, when I was tired, unsure, and looking for a home, and I found it in the warmth and comfort of the space between the books.
What I'm Reading Now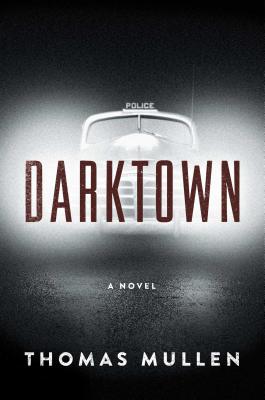 Darktown by Thomas Mullen. Set in 1948, this history-based mystery follows Atlanta's first black policemen as they try to solve a murder most of their white counterparts would rather ignore. It's easy to read, despite touching on hard truths, because it's so well written. And such great characters! Mullen entertains, without flinching from the darker parts of our shared past.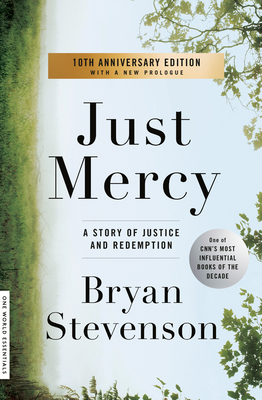 Just Mercy by Bryan Stevenson. It's impossible to read the story of Walter McMillan, an innocent man who spent years on death row in Alabama, and not be moved. The woman in the chapter "The Stonecatcher's Song of Sorrow" left me in tears, but the good kind that make you want to jump up, run outside and embrace life.
Pure Heart by Troy Ball. Well, you asked, so I'm taking the question literally! It was so much work getting the book ready for publication that some important things fell through the cracks without me even realizing it. Then, over the Christmas holidays, my son Marshall asked me—he "speaks" by touching letters in a board—to read the book to him. We have been sitting together every morning, as I slowly read him a chapter at a time. It is such a gift to see a story through someone else's eyes, even when it is your own. Or maybe especially when it is your own. I love you Marshall, Coulton, Luke and Charlie. You are my wonder boys.
---
For the week ending February 12. Books on the Southern Indie Bestseller List that are southern in nature or have been recently recommended by southern indie booksellers.


- The Pat Conroy Southern Book Prize |
- A SIBA Okra Pick 
See the full list here
Printable versions: Hardcover | Paperback | Children.
HARDCOVER
FICTION

1. Norse Mythology
Neil Gaiman, Norton, $25.95, 9780393609097
2. The Underground Railroad
Colson Whitehead, Doubleday, $26.95, 9780385542364
3. A Gentleman in Moscow
Amor Towles, Viking, $27, 9780670026197
4. Commonwealth
Ann Patchett, Harper, $27.99, 9780062491794
5. The Girl Before
J.P. Delaney, Ballantine, $27, 9780425285046

HARDCOVER
NONFICTION

1. Hillbilly Elegy
J.D. Vance, Harper, $27.99, 9780062300546
2. Tears We Cannot Stop
Michael Eric Dyson, St. Martin's, $24.99, 9781250135995
3. The Hidden Life of Trees
Peter Wohlleben, Greystone Books, $24.95, 9781771642484
4. Born a Crime
Trevor Noah, Spiegel & Grau, $28, 9780399588174
5. The Book of Joy
The Dalai Lama, Archbishop Desmond Tutu, Avery, $26, 9780399185045

Also of note: Debuts to the list

6. The Whistler
John Grisham, Doubleday, $28.95, 9780385541190
7. Universal Harvester
John Darnielle, FSG, $25, 9780374282103
13. The Undoing Project
Michael Lewis, Norton, $28.95, 9780393254594
Click on a book to purchase from a great indie bookstore! See the full Southern Indie Bestseller list and the books that are Special to the Southern List here.
---
Events at Southern Indie Bookstores
See the full calendar | Find a Southern Indie Bookstore near you
HEALTH DISPARITIES, DIVERSITY, INCLUSION - Patti Rose - Gables  (author appearance)
Patti Rose | 02/22/2017, 08:00 pm | Books & Books Inc | Coral Gables, FL
Backroads of Paradise Author Cathy Salustri  (author appearance)
Cathy Salustri | 02/22/2017, 06:30 pm | Copperfish Books, LLC | Punta Gorda, FL
Charles Todd will speak and sign Racing the Devil  (author appearance)
Charles Todd | 02/22/2017, 07:00 pm | Murder on the Beach Mystery Bookstore | Delray Beach, FL
Patricia Bell-Scott - THE FIREBRAND AND THE FIRST LADY  (author appearance)
Patricia Bell-Scott | 02/22/2017, 07:00 pm | A Cappella Books | Atlanta, GA
Author Rob Wallace: BIG FARMS MAKE BIG FLU  (author appearance)
Rob Wallace | 02/22/2017, 06:30 pm | Avid Bookshop | Athens, GA
George Saunders with LINCOLN IN THE BARDO  (author appearance)
George Saunders | 02/22/2017, 05:00 pm | Square Books | Oxford, MS
FRYE GAILLARD, NANCY PEACOCK & SUSAN RIVERS  (author appearance)
Frye Gaillard | 02/22/2017, 06:00 pm | Malaprop's Bookstore/Cafe | Asheville, NC
Helen Simonson - The Summer Before the War  (author appearance)
Helen Simonson | 02/22/2017, 07:00 pm | Quail Ridge Books & Music | Raleigh, NC
Author event with Mark Greaney author of Gunmetal Gray  (author appearance)
Mark Greaney | 02/22/2017, 06:30 pm | Parnassus Books | Nashville, TN
Troy Ball - Pure Heart  (author appearance)
Troy Ball | 02/23/2017, 06:00 pm | Page & Palette | Fairhope, AL
THE ORPHAN'S TALE - Pam Jenoff - Gables  (author appearance)
Pam Jenoff | 02/23/2017, 08:00 pm | Books & Books Inc | Coral Gables, FL
Trudy Nan Boyce - Old Bones  (author appearance)
Trudy Nan Boyce | 02/23/2017, 07:15 pm | Eagle Eye Book Shop | Atlanta, GA
Lincoln in the Bardo by George Saunders  (author appearance)
George Saunders | 02/23/2017, 05:00 pm | Lemuria Books | Jackson, MS
Richard Rosen & Joseph Mosnier - Julius Chambers: A Life in the Legal Struggle for Civil Rights  (author appearance)
Richard Rosen | 02/23/2017, 07:00 pm | Quail Ridge Books & Music | Raleigh, NC
Sydney Nathans - A Mind to Stay: White Plantation, Black Homeland  (author appearance)
Sydney Nathans | 02/23/2017, 07:00 pm | Regulator Bookshop | Durham, NC
Author Heather Lende Find the Good  (author appearance)
Heather Lende | 02/23/2017, 07:00 pm | Scuppernong Books | Greensboro, NC
Bren McClain - One Good Mama Bone  (author appearance)
Bren McClain | 02/23/2017, 05:00 pm | Burry Bookstore | Hartsville, SC
Author event with David Maraniss and Glenn Frankel discussing High Noon  (author appearance)
Glenn Frankel | 02/23/2017, 06:30 pm | Parnassus Books | Nashville, TN
WE LOVE YOU, CHARLIE FREEMAN - Kaitlyn Greenidge - Gables  (author appearance)
Kaitlyn Greenidge | 02/24/2017, 06:30 pm | Books & Books Inc | Coral Gables, FL
Arielle Ford - INKSPIRATIONS LOVE BY DESIGN: Coloring the Divine Path to Manifest Your Soulmate - Gables  (author appearance)
Arielle Ford | 02/24/2017, 08:00 pm | Books & Books Inc | Coral Gables, FL
Nic Stoltzfus - Great Florida Cattle Drive  (author appearance)
Nic Stoltzfus | 02/24/2017, 05:30 pm | Midtown Reader | Tallahassee, FL
Book Signing   (author appearance)
Robert N. Macomber
| 02/24/2017, 05:00 pm | Muse Book Shop | Deland, FL
Helen Simonson Author of The Summer Before The War  (author appearance)
Helen Simonson | 02/24/2017, 11:00 am | Litchfield Books | Pawleys Island, SC
Salon@615 with George Saunders author of Lincoln in the Bardo  (author appearance)
George Saunders | 02/24/2017, 06:30 pm | Parnassus Books | Nashville, TN
Rossana Montoya - Caminar en el horizonte - Gables  (author appearance)
Rossana Montoya | 02/25/2017, 05:00 pm | Books & Books Inc | Coral Gables, FL
OUT OF FLORIDA: Cuban-American Writers Read Their Work  (author appearance)
Chantel Acevedo | 02/25/2017, 07:00 pm | Books & Books Inc | Coral Gables, FL
George Saunders' Spectacular New Novel LINCOLN IN THE BARDO   (author appearance)
George Saunders | 02/25/2017, 07:00 pm | A Cappella Books | Atlanta, GA
Author Event: Carmen Owens - Katy, the Cooking Kangaroo  (author appearance)
Carmen Owens | 02/25/2017, 11:00 am | Park Road Books | Charlotte, NC
Author Event: Richard Barnes - Enemies  (author appearance)
Richard Barnes | 02/25/2017, 02:00 pm | Park Road Books | Charlotte, NC
David Henry Lucas  (author appearance)
David Henry Lucas | 02/25/2017, 02:00 pm | Books on Broad | Camden, SC
Historical Fiction Author Panel Talk & Signing  (author appearance)
Elizabeth Cox | 02/25/2017, 02:00 pm | Fiction Addiction | Greenville, SC
Historical Fiction Author Panel Book Talk & Signing   (author appearance)
Amber Brock | 02/25/2017, 02:00 pm | Fiction Addiction | Greenville, SC
SCALD - Denise Duhamel - Gables  (author appearance)
Denise Duhamel | 02/26/2017, 04:00 pm | Books & Books Inc | Coral Gables, FL
Author KristIn Harmel  (author appearance)
Kristin Harmel | 02/26/2017, 03:30 pm | Copperfish Books, LLC | Punta Gorda, FL
Natasha Kuzmanovic presents Tropical Light: The Art of A.E. Backus  (author appearance)
Natasha Kuzmanovic | 02/26/2017, 03:00 pm | Vero Beach Book Center | Vero Beach, FL
Helen Simonson – The Summer Before The War  (author appearance)
Helen Simonson | 02/26/2017, 02:00 pm | McIntyre's Fine Books | Pittsboro, NC
Troy Ball - Pure Heart   (author appearance)
Troy Ball | 02/27/2017, 05:00 pm | Alabama Booksmith | Birmingham, AL
BOOKS FOR LIVING - Will Schwalbe - Gables  (author appearance)
Will Schwalbe | 02/27/2017, 06:30 pm | Books & Books Inc | Coral Gables, FL
THE TRUE FLAG - Stephen Kinzer - Gables  (author appearance)
Stephen Kinzer | 02/27/2017, 08:00 pm | Books & Books Inc | Coral Gables, FL
Terri Tate presents A Crooked Smile  (author appearance)
Terri Tate | 02/27/2017, 06:00 pm | Vero Beach Book Center | Vero Beach, FL
NICHOLAS MAINIERI presents THE INFINITE  (author appearance)
Nicholas Mainieri | 02/27/2017, 06:00 pm | Malaprop's Bookstore/Cafe | Asheville, NC
A. ROGER EKIRCH, American Sanctuary: Mutiny, Martyrdom, and National Identity in the Age of Revolution  (author appearance)
A. Roger Ekirch | 02/27/2017, 10:30 am | Regulator Bookshop | Durham, NC
Wit and Spark Trivia Night  (other event)
02/27/2017, 07:00 pm | Scuppernong Books | Greensboro, NC
Emrys Reading Room- Morri Creech and Alan Rossi  (author appearance)
Morri Creech | 02/27/2017, 07:00 pm | M. Judson, booksellers and storytellers | Simpsonville, SC
Alejandra Llamas - El arte de la pareja - Gables  (author appearance)
Alejandra Llamas | 02/28/2017, 07:00 pm | Books & Books Inc | Coral Gables, FL
Trudy Nan Boyce presents Old Bones  (author appearance)
Trudy Nan Boyce | 02/28/2017, 06:00 pm | Vero Beach Book Center | Vero Beach, FL
Roger Ekirch - AMERICAN SANCTUARY  (author appearance)
Roger Ekrich | 02/28/2017, 07:00 pm | A Cappella Books | Atlanta, GA
A Reading with Kiese Laymon  (author appearance)
Kiese Laymon | 02/28/2017, 07:00 pm | Avid Bookshop | Athens, GA
Joe Lansdale - Rusty Puppy  (author appearance)
Joe Lansdale | 02/28/2017 | Eagle Eye Book Shop | Atlanta, GA
The Hate U Give by Angie Thomas  (author appearance)
Angie Thomas | 02/28/2017, 05:00 pm | Lemuria Books | Jackson, MS
Poetry as Protest: A Discussion with Kelly Rae Williams  (author appearance)
Kelly Rae | 02/28/2017, 07:00 pm | Pomegranate Books | Wilmington, NC
Haider Warraich - Modern Death (with Damon Tweedy)  (author appearance)
Haider Warraich | 02/28/2017, 07:00 pm | Quail Ridge Books & Music | Raleigh, NC
Julius Chambers - A Life in the Legal Struggle for Civil Rights  (author appearance)
Richard Rosen | 02/28/2017, 07:00 pm | Regulator Bookshop | Durham, NC
Barrett Stanley - Heartbreak Quadrant  (author appearance)
Barrett Stanley | 02/28/2017, 07:00 pm | Scuppernong Books | Greensboro, NC
Author event with Bren McClain author of One Good Mama Bone  (author appearance)
Bren McClain | 02/28/2017, 06:30 pm | Parnassus Books | Nashville, TN
Alex George with SETTING FREE THE KITES  (author appearance)
Alex George | 03/01/2017, 05:00 pm | Alabama Booksmith | Birmingham, AL
Will Schwalbe presents Books For Living  (author appearance)
Will Schwalbe | 03/01/2017, 04:00 pm | Vero Beach Book Center | Vero Beach, FL
Rodger Brown | PARTY OUT OF BOUNDS  (author appearance)
Rodger Brown | 03/01/2017, 07:00 pm | A Cappella Books | Atlanta, GA
Michael McFee - We Were Once Here  (author appearance)
Michael McFee | 03/01/2017, 07:00 pm | Regulator Bookshop | Durham, NC
Author event with Susan Stockdale  (author appearance)
Susan Stockdale | 03/01/2017, 05:00 pm | Hooray For Books | Alexandria, VA
Authors Round the South
www.authorsroundthesouth.com
Lady Banks is sponsored by the Southern Independent Booksellers Alliance, in support of independent bookstores in the South.
SIBA | 3806 Yale Dr. | Columbia, SC 28409
You are receiving this email at @@email@@. If you wish to stop receiving email from us, you can simply remove yourself by replying with "unsubscribe" in the subject or by visiting: @@unsubscribe_url@@
---