Details

Published: 26 February 2017

26 February 2017
{On the literary value of soap operas.}
In which her ladyship walks, the booksellers at Eagle Eye books believe money can buy happiness, since money can buy books, poets at the Pat Conroy Literary Center bow their heads, and Mr. J. Drew Lanham's grandmother is shown to be a very wise woman.
February 26, 2017
Dearest Readers
After several weeks of hobbling around with a cane and a sprained ankle, her ladyship, the editor, is back on her own two feet, feeling wildly grateful for the simple gift of being able to walk.
So walk, she has. Up and down her garden, along the marsh, through the as-yet undeveloped fields in her neighborhood. With and without her dogs at her heels, no longer wary of being knocked off her uncertain feet.
Consequently, much of the "reading" her ladyship has done recently has been of the listening, audio variety. After being couch-bound for so many days, she was far too restless to sit and read a book. So she walked and listened. But if she had been reading instead of listening, here are the books that would have been by her chair:

her ladyship, the editor
Lady Banks' Pick of the Week
---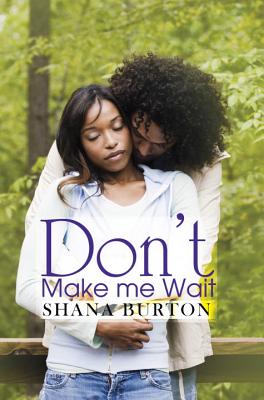 "So between the soap operas and reading a lot, I think it was just a natural progression to get into writing."
A Macon writer's literary journey
Noteworthy poetry and prose from her ladyship's bedside reading stack.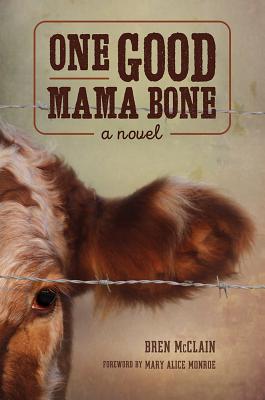 June 22, 1944
One night, deep into it, when sounds are prone to carry, a baby boy lies crying on Sarah Creamer's kitchen table. He is minutes old, still wet with his mother's blood, and hungry for his mother's milk.
But she does not hear his cries. She is no longer there.
Only Sarah. Only Sarah remains. Her body bent over his, her hands rummaging the wooden planks for a towel still white enough to wrap him in. Blood is everywhere, puddled up as if there had been a hard rain. The smell of it saturates the eighty-one-degree air, pushes aside the dry tang of bleach, and fills the heat with the moistness of a long-shuttered earth, now free.
The baby's cries penetrate Sarah's bosom and bounce around its emptiness.
Her hands are shaking.
A lone light bulb hangs suspended over the table, a pull string running from the base of the bulb. It hangs as still as death. The light casts Sarah larger than she knows herself to be, beginning on the far wall above her husband, Harold, who lies drunk and passed out in front of the open doorway to the porch. Sarah spreads high and wide.
Harold's pocket knife lies atop one of the towels, the blade still open and awash in a red slickness. Sarah yanks the towel towards her, flipping the knife onto the table, still warm from Mattie's body. "Cut him loose of me!"
Mattie's words to Sarah, who delivered the child. "Get you a knife and cut him loose of me now." The towel in Sarah's hands, she twists. The red and white spirals of a peppermint stick. "What was in my head? I can't keep him. Billy Udean will kill me and this baby, too." Mattie's voice almost too hoarse for utterance, her legs working to free herself from the table. She drops to the linoleum and heads for the door, crawls over Harold and leaves on him
a trail of bright red. "It ain't the child's fault he was born," her last words from the porch, before the darkness drew her.
--Bren McClain, One Good Mama Bone (University of South Carolina Press, 2017) 9781611177466
"We bow our heads, as nine cannot. "
Pat Conroy Literary Center poetry event opens conversation on race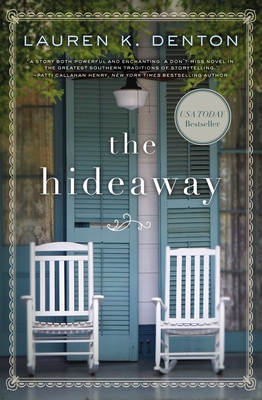 " Here, we tell stories--those we make up and others that have been passed down through generations."
Turning the page: Same South, new voice?
Recommended reading from Southern Indie Booksellers
This is great historical fiction about the first wife of Albert Einstein, Mitza Maric, who was a brilliant physicist in her own right. Her relationship with Albert and their marriage reveal the difficulty for women during the early 20th century to have a career. Her own contributions to the field of developing science helped promote Albert's career but as his career began to rise, she was diminished and her scientific endeavors stifled. Benedict reveals Mitza's struggles and disappointments with sensitivity and insight. A must read about a fascinating woman.
The Other Einstein by Marie Benedict ($25.99, Sourcebooks Landmark(, recommended by Stephanie, Page & Palette, Fairhope, AL.
How DO you make money as a writer without losing your mind or your soul? The short answer is, "It depends." The long answer is the entirety of this book: honest, engaging essays by writers including Cheryl Strayed, Roxane Gay, Nick Hornby, Susan Orlean, Alexander Chee, and Jennifer Weiner.
Scratch: Writers, Money, and the Art of Making a Living by Manjula Martin ($16, Simon & Schuster), recommended by Mary Laura, Parnassus Books, Nashville, TN.
Fredrik Backman's latest book is small yet carries a lot of weight. The story of a grandson and son dealing with a grandfather's dementia. Every word cuts right to the heart. Sincerely moving and endearing. A book all should read!
And Every Morning the Way Home Gets Longer and Longer (A Novella) by Fredrik Backman ($18, Atria Books), recommended by Melanie, Litchfield Books, Pawleys Island, SC.
Chloe Caldwell is the kind of friend who calls you once in a while with some crazy story that never disappoints and is always worth the wait. Taking an almost memoir-istic structure, her essays show her personal growth through coping with addiction, internet/celebrity infatuation, acne, being broke, and feeling lost. Striking, funny, sometimes absurd, and always tender, Caldwell writes herself into she has always loved and needed—a friend.
I'll Tell You in Person by Chloe Caldwell (16.95, Coffee House), recommended by Amanda, Flyleaf Books, Chapel Hill, NC.
The two novellas in So Much for That Winter have certain things in common with each other and relatively little in common with anything else I've ever read. They are unique in form. "Minna Needs Rehearsal Space" is told in declarative sentences, one after another, one line at a time, never grouped as paragraphs. "Days" is a story in numbered bullet points. While, admittedly, it takes a page or two to get used to storytelling in these formats, once you are used to it (if you're like me anyway), you forget that it's different. Instead, it works with the story. Both novellas' main characters are women recovering from break-ups. The story-in-headlines of Minna conveys how our very thinking is altered in the aftermath of a dissolved relationship: everything feels drastic, nothing flows naturally, and every action completed without the support or presence of a former partner feels like an accomplishment. Similarly, in "Days," the lists feel like journal entries, all seemingly saying, "I survived this day. I will keep on surviving." Altogether, the book is around 160 pages of anxiety and revelation. It took me hardly any time to read it, but processing it was a long and enjoyable experience.
So Much for That Winter by Dorthe Nors ($15, Graywolf Press/Farrar Straus Giroux), recommended by Laura, Reading Rock Books, Dickson, TN.
This lost classic of noir is maybe the best work of crime fiction you've never heard of. Long hard to find, it ranks right up there with the best of Chandler, Hammett, and other masters. Hopefully, now Chaze (who spent most of his career as a journalist in Hattiesburg, MS) will finally get the recognition that he deserves.
Black Wings Has My Angel by Elliot Chaze ($12.95, New York Review of Books), recommended by Cody, Square Books, Oxford, MS.
More bookseller recommendations
top | share this
---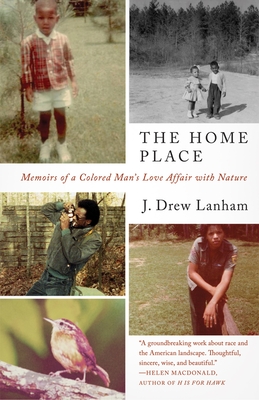 " His parents were both school teachers by day, but so poorly paid that they raised much of their own food, beef included, and sold vegetables at the farmers market. Lanham loved it."
"If money can't buy happiness, why are books for sale?"
Philosoraptor philosophies from Eagle Eye Books
The List: Staff Picks from Judith at Octavia Books in New Orleans, Louisiana
---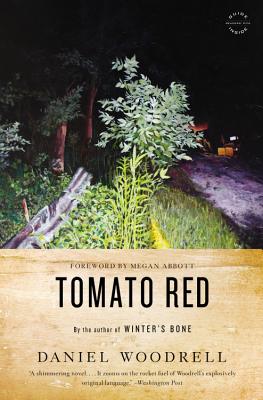 " Adage-spouting, `old saw' mongering, or advice-wielding - call it what you will - is a tricky business in a movie"
Movie adaptation of Woodrell novel by Irish director Juanita Wilson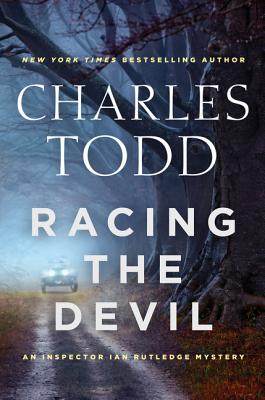 "It is, like all Todd books, exquisitely plotted, meticulously researched, peppered with sharply drawn characters, sly humor, and steeped in time and place. Much of it will break your heart"
Interview with Caroline and Charles Todd

The Blood of Emmett Till Timothy Tyson talked about his book The Blood of Emmett Till, in which he recalls the life and death of Emmett Till, a fourteen-year old African-American, who was tortured and killed in Mississippi in 1955.
---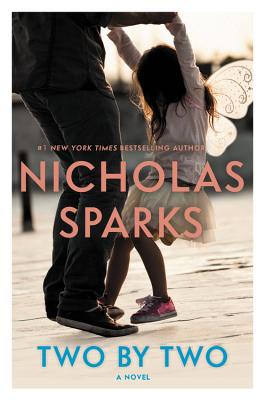 "Nicholas Sparks has again created a story with some things happy and some things not so happy."
Set in early 1950s rural South Carolina, One Good Mama Bone chronicles Sarah Creamer's quest to find her "mama bone," after she is left to care for a boy who is not her own but instead is the product of an affair between her husband and her best friend and neighbor, a woman she calls "Sister." When her husband drinks himself to death, Sarah, a dirt-poor homemaker with no family to rely on and the note on the farm long past due, must find a way for her and young Emerson Bridge to survive. But the more daunting obstacle is Sarah's fear that her mother's words, seared in her memory since she first heard them at the age of six, were a prophesy, "You ain't got you one good mama bone in you, girl."
BUY FROM AN INDIE | READ THE FIRST CHAPTER
---
Indie bookstores. What else is there? They're the heart and soul of our communities. A place of refuge, of refueling. Two specifically come to mind.

The first one whose path I was fortunate enough to cross was Malaprop's in Asheville, NC. (Yeah, I know -- what a way to start, right?) I was in TV news back in the day, a job that -- although I didn't know it yet -- required my soul. But there was this cozy place downtown with lots of books and a wonderful coffee shop downstairs, where I found myself on most of my days off. This was the "old" location for Malaprops, before it moved to its new one on Haywood Street. I bet many of you remember this place. It almost had a cramped feeling with its wooden shelves, loaded to the gills. To me, though, such spelled "cozy," since I must have been a cat in a former life. I would always stop near the front of the store at a rack that displayed "Local Writers." I was not writing fiction yet, so I can't say that at that time, I imagined being a part of that collection, but I must have known somewhere inside me, somehow.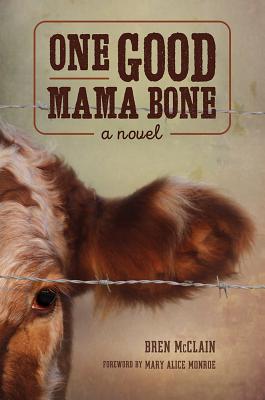 I'll skip forward to the present, when I am no longer in TV news but have a debut novel, One Good Mama Bone, set for release on Valentine's Day. This takes me to my hometown of Anderson, SC, where my elderly father's health began a rapid decline in 2016, and I traveled there quite often to take care of him. One morning, after I'd fed him his breakfast and tucked him in for his morning nap, I picked up my iPhone and googled "bookstores in Anderson, SC." Up popped Books a Million – fine, but I was hoping for an indie. And there it was, McDowell's Emporium on Oak Street, specializing in used books and select new releases.
I headed there and found a small white clapboard house in a residential section, a "welcome" flag out front flapping in the breeze. Ahhh….yes, I was thinking. Inside, I smelled books and took that smell inside me. A woman, wearing large and black and wonderfully bookish eyeglasses, greeted me. I would come to know she was the shop's owner, Judith McDowell. "I'm a local writer," I told her and eyed the books in front of me, a shelf of new releases. I saw Pat Conroy and Mary Alice Monroe and Ron Rash. I put my finger between the top of Mary Alice's first book and the book to her left and brought my flat hand down between them.  I made my space. For my book. For Bren McClain's book.  
Two books changed my life, one as a writer and the other as a human being.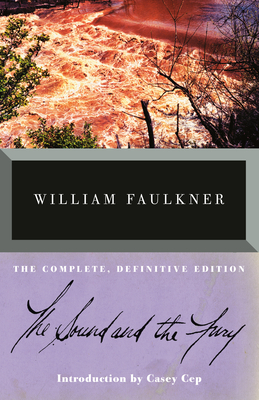 The first was William Faulkner's The Sound and the Fury. I read it as a freshman at Anderson College. The first sentence took my breath away: "Through the fence, between the curling flower spaces, I could see them hitting." At that moment, all of the other books I had ever read, all blended together in a dim gray of sameness. Only by reading that book did I begin to understand the power of language and voice. It set me on a new path – as a reader and a writer.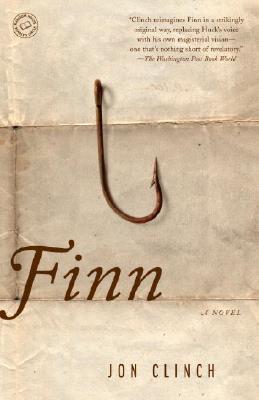 The second book was Jon Clinch's Finn, the retelling of Pap Finn, Huck Finn's dad, a man, who in some ways, was a monster. But guess what? Jon Clinch made me fall in love with this monster. Made me inhabit this man, who was desperate for his father's love and did awful things in his search. Talk about complexity of character. Soul-bearing here, I know – but I began seeing my own father differently after reading this book. My heart went out to him, and we got on an even level with each other. And thank God, because I lost my Dad this past June 29th.
---
For the week ending February 19. Books on the Southern Indie Bestseller List that are southern in nature or have been recently recommended by southern indie booksellers.


- The Pat Conroy Southern Book Prize |
- A SIBA Okra Pick 
See the full list here
Printable versions: Hardcover | Paperback | Children.
HARDCOVER
FICTION

1. Lincoln in the Bardo
George Saunders, Random House, $28, 9780812995343
2. Norse Mythology
Neil Gaiman, Norton, $25.95, 9780393609097
3. The Underground Railroad
Colson Whitehead, Doubleday, $26.95, 9780385542364
4. A Gentleman in Moscow
Amor Towles, Viking, $27, 9780670026197
5. Commonwealth
Ann Patchett, Harper, $27.99, 9780062491794

HARDCOVER
NONFICTION

1. Hillbilly Elegy
J.D. Vance, Harper, $27.99, 9780062300546
2. The Hidden Life of Trees
Peter Wohlleben, Greystone Books, $24.95, 9781771642484
3. The Book of Joy
The Dalai Lama, Archbishop Desmond Tutu, Avery, $26, 9780399185045
4. The Undoing Project
Michael Lewis, Norton, $28.95, 9780393254594
5. Tears We Cannot Stop
Michael Eric Dyson, St. Martin's, $24.99, 9781250135995

Also of note:

5. Tears We Cannot Stop
Michael Eric Dyson, St. Martin's, $24.99, 9781250135995
7. The Blood of Emmett Till
Timothy B. Tyson, S&S, $27, 9781476714844
7. I Am Not Your Negro
James Baldwin, Raoul Peck, Vintage, $15, 9780525434696
Click on a book to purchase from a great indie bookstore! See the full Southern Indie Bestseller list and the books that are Special to the Southern List here.
---
Events at Southern Indie Bookstores
See the full calendar | Find a Southern Indie Bookstore near you
Alex George with SETTING FREE THE KITES  (author appearance)
Alex George | 03/01/2017, 05:00 pm | Alabama Booksmith | Birmingham, AL
Will Schwalbe presents Books For Living  (author appearance)
Will Schwalbe | 03/01/2017, 04:00 pm | Vero Beach Book Center | Vero Beach, FL
Rodger Brown | PARTY OUT OF BOUNDS  (author appearance)
Rodger Brown | 03/01/2017, 07:00 pm | A Cappella Books | Atlanta, GA
Michael McFee - We Were Once Here  (author appearance)
Michael McFee | 03/01/2017, 07:00 pm | Regulator Bookshop | Durham, NC
Timothy Tyson, The Blood Of Emmett Till  (author appearance)
Timothy Tyson | 03/01/2017, 07:00 pm | Scuppernong Books | Greensboro, NC
Author event with Kathleen Grissom author of Glory Over Everything  (author appearance)
Kathleen Grissom | 03/01/2017, 06:30 pm | Parnassus Books | Nashville, TN
Author event with Susan Stockdale  (author appearance)
Susan Stockdale | 03/01/2017, 05:00 pm | Hooray For Books | Alexandria, VA
Ingrid Macher - De gordita a mamacita - Gables  (author appearance)
Ingrid Macher | 03/02/2017, 07:00 pm | Books & Books Inc | Coral Gables, FL
AMERICAN SANCTUARY - A. Roger Ekirch - Gables  (author appearance)
A. Roger Ekirch | 03/02/2017, 08:00 pm | Books & Books Inc | Coral Gables, FL
Author Charles Sobczak Presents The Changing Face of Nature  (author appearance)
Charles Sobczak | 03/02/2017, 06:00 pm | Copperfish Books, LLC | Punta Gorda, FL
Will Schwalbe - Books for Living  (author appearance)
Will Schwalbe | 03/02/2017, 05:30 pm | Midtown Reader | Tallahassee, FL
Helen Simonson presents The Summer Before The War  (author appearance)
Helen Simonson | 03/02/2017, 06:00 pm | Vero Beach Book Center | Vero Beach, FL
Kathleen Grissom - GLORY OVER EVERYTHING (paperback release)  (author appearance)
Kathleen Grissom | 03/02/2017, 06:00 pm | Octavia Books | New Orleans, LA
Alex George with SETTING FREE THE KITES  (author appearance)
Alex George | 03/02/2017, 06:00 pm | Square Books | Oxford, MS
Barbara Davis discusses her new novel Love, Alice  (author appearance)
Barbara Davis | 03/02/2017, 07:00 pm | Flyleaf Books | Chapel Hill, NC
CHARLIE LOVETT presents LOST BOOK OF THE GRAIL  (author appearance)
Charlie Lovett | 03/02/2017, 06:00 pm | Malaprop's Bookstore/Cafe | Asheville, NC
Lisa Yarger - Lovie: The Story of a Southern Midwife  (author appearance)
Lisa Yarger | 03/02/2017, 07:00 pm | Quail Ridge Books & Music | Raleigh, NC
Melissa Eggleston & Julie Lellis, Zombie Business Cure: How to Refocus your Company's Identity for More Authentic Communication  (author appearance)
Melissa Eggleston | 03/02/2017, 07:00 pm | Regulator Bookshop | Durham, NC
The Writing Show: Behind the Scenes with Denise Kiernan and Joe D'Agnese  (author appearance)
Denise Kiernan | 03/02/2017, 07:00 pm | Hub City Bookshop | Spartanburg, SC
Author event with Gary Shteyngart at the First Amendment Center  (author appearance)
Gary Shteyngart | 03/02/2017, 07:00 pm | Parnassus Books | Nashville, TN
Tony Ruano - Crimen en Lombard Street #113 - Gables  (author appearance)
Tony Ruano | 03/03/2017, 08:00 pm | Books & Books Inc | Coral Gables, FL
MOST DANGEROUS PLACE - James Grippando - Gables  (author appearance)
James Grippando | 03/03/2017, 08:00 pm | Books & Books Inc | Coral Gables, FL
Susan Cushman with TANGLES AND PLAQUES  (author appearance)
Susan Cushman | 03/03/2017, 05:00 pm | Square Books | Oxford, MS
David Joy Presents His Second Novel  (author appearance)
David Joy | 03/03/2017, 06:30 pm | City Lights Bookstore | Sylva, NC
Author event with Alex George author of Setting Free the Kites  (author appearance)
Alex George | 03/03/2017, 06:30 pm | Ian's house | Wilmington, NC
VE SCHWAB presents A CONJURING OF LIGHT - Offsite**  (author appearance)
V. E. Schwab | 03/03/2017, 06:00 pm | Malaprop's Bookstore/Cafe | Asheville, NC
Meet the Author: Barbara Davis  (author appearance)
Barbara Davis | 03/03/2017, 05:00 pm | Page After Page | Elizabeth City, NC
Krista Tippett - Becoming Wise (Off-site event)  (author appearance)
Krista Tippett | 03/03/2017, 07:00 pm | Quail Ridge Books & Music | Raleigh, NC
Poets Claire Millikin -Television & Amie Whittemore - Glass Harvest  (author appearance)
Claire Millikin | 03/03/2017, 07:00 pm | Scuppernong Books | Greensboro, NC
Todd Hagstette Author of The Field Of Honor  (author appearance)
Todd Hagstette | 03/03/2017, 11:00 am | Litchfield Books | Pawleys Island, SC
Robin Preiss Glasser - Nancy Clancy: Late-Breaking News!  (author appearance)
Robin Preiss Glasser | 03/04/2017, 01:00 pm | Page & Palette | Fairhope, AL
Merle Temple   (author appearance)
Merle Temple | 03/04/2017, 11:00 am | Sundog Books | Santa Rosa Beach, FL
Mike McCall  (author appearance)
Mike McCall | 03/04/2017, 04:00 pm | Sundog Books | Santa Rosa Beach, FL
Sérgio Poroger - COLD HOT  (author appearance)
Sérgio Poroger | 03/04/2017, 06:00 pm | A Cappella Books | Atlanta, GA
Bren McClain  (author appearance)
Bren McClain | 03/04/2017, 02:00 pm | Tall Tales Book Shop, Inc. | Atlanta, GA
Meet Annette Laing!  (author appearance)
Annette Laing | 03/04/2017, 01:00 pm | The Book Worm Bookstore | Powder Springs, GA
Tangles and Plaques: A Mother and Daughter Face Alzheimer's  (author appearance)
Susan Cushman | 03/04/2017, 03:00 pm | Lemuria Books | Jackson, MS
WD Washburn Signing  (author appearance)
03/04/2017, 10:00 am | Main Street Books | Davidson, NC
CM SURRISI presents VAMPIRES ON THE RUN  (author appearance)
C.M. Surrisi | 03/04/2017, 06:00 pm | Malaprop's Bookstore/Cafe | Asheville, NC
Tim Tyson – The Blood of Emmett Till   (author appearance)
Timothy Tyson | 03/04/2017, 11:00 am | McIntyre's Fine Books | Pittsboro, NC
Meet the Author: Barbara Davis  (author appearance)
Barbara Davis | 03/04/2017, 10:00 am | Page After Page | Elizabeth City, NC
Thriller Author Trio: A. J. Tata/K.J. Howe/Mark Greaney  (author appearance)
Mark Greaney | 03/04/2017, 04:00 pm | Quail Ridge Books & Music | Raleigh, NC
Author event with T. Blake Braddy author of Dirt Merchant  (author appearance)
T. Blake Braddy | 03/04/2017, 02:00 pm | Parnassus Books | Nashville, TN
TROPICAL LIGHT: The Art of A. E. Backus - Natasha Kuzmanovic - Gables  (author appearance)
Natasha Kuzmanovic | 03/05/2017, 04:00 pm | Books & Books Inc | Coral Gables, FL
Mystery and History: Panel of three Authors  (author appearance)
Alyssa Maxwell | 03/05/2017, 01:00 pm | Murder on the Beach Mystery Bookstore | Delray Beach, FL
POETRIO  (author appearance)
Amie Whittemore | 03/05/2017, 03:00 pm | Malaprop's Bookstore/Cafe | Asheville, NC
Sundry Poets - A Fabulous Trio of Poets  (author appearance)
Sally Stewart Mohney | 03/05/2017, 02:00 pm | Quail Ridge Books & Music | Raleigh, NC
Poets Nickole Brown & Jessica Jacobs, A Cave Wall Presentation  (author appearance)
Nickole Brown | 03/05/2017, 03:00 pm | Scuppernong Books | Greensboro, NC
Barbara Davis, Love, Alice  (author appearance)
Barbara Davis | 03/06/2017, 06:30 pm | FoxTale Book Shoppe | Woodstock, GA
Nancy Clancy: Late-Breaking News!  (author appearance)
Robin Preiss Glasser | 03/06/2017, 04:00 pm | Lemuria Books | Jackson, MS
Mohsin Hamid - Exit West  (author appearance)
Mohsin Hamid | 03/06/2017, 07:00 pm | Quail Ridge Books & Music | Raleigh, NC
Karin L. Zipf - Bad Girls at Samarcand: Sexuality and Sterilization in a Southern Juvenile Reformatory  (author appearance)
Karin L. Zipf | 03/06/2017, 07:00 pm | Regulator Bookshop | Durham, NC
David Joy - The Weight of this World   (author appearance)
David Joy | 03/07/2017, 05:00 pm | Alabama Booksmith | Birmingham, AL
Irene McKinstry - Una semana en Septiembre - Gables  (author appearance)
Irene McKinstry | 03/07/2017, 07:00 pm | Books & Books Inc | Coral Gables, FL
ONCE WE WERE SISTERS - Sheila Kohler - Gables  (author appearance)
Sheila Kohler | 03/07/2017, 08:00 pm | Books & Books Inc | Coral Gables, FL
Dick Wall: Mister Owita's Guide to Gardening (by Carol Wall)  (author appearance)
Carol Wall | 03/07/2017, 06:30 pm | Avid Bookshop | Athens, GA
Michelle Moore signs Cigar Factory  (author appearance)
Michele Moore | 03/07/2017, 07:00 pm | Eagle Eye Book Shop | Atlanta, GA
Colleen Oakley - Close Enough to Touch  (author appearance)
Colleen Oakley | 03/07/2017, 06:30 pm | FoxTale Book Shoppe | Woodstock, GA
Ashley Warlick - THE ARRANGEMENT  (author appearance)
Ashley Warlick | 03/07/2017, 06:00 pm | Octavia Books | New Orleans, LA
Molly McCully Brown with THE VIRGINIA STATE COLONY FOR EPILEPTICS & FEEBLEMINDED  (author appearance)
Molly McCully Brown | 03/07/2017, 05:00 pm | Square Books | Oxford, MS
Mur Lafferty discusses her new novels Six Wakes and Bookburners  (author appearance)
Mur Lafferty | 03/07/2017, 07:00 pm | Flyleaf Books | Chapel Hill, NC
Nancy Peacock - The Life & Times of Persimmon Wilson  (author appearance)
Nancy Peacock
| 03/07/2017, 12:00 pm | Main Street Books | Davidson, NC
RALPH HARDY presents ARGOS  (author appearance)
Ralph Hardy | 03/07/2017, 06:00 pm | Malaprop's Bookstore/Cafe | Asheville, NC
Author Event: Phillip Lewis - Barrowfields  (author appearance)
Phillip Lewis | 03/07/2017, 08:00 pm | Park Road Books | Charlotte, NC
Charlie Lovett - The Lost Book of the Grail  (author appearance)
Charlie Lovett | 03/07/2017, 07:00 pm | Quail Ridge Books & Music | Raleigh, NC
Joseph Bathanti - The 13th Sunday After Pentecost  (author appearance)
Joseph Bathanti | 03/07/2017, 07:00 pm | Regulator Bookshop | Durham, NC
Reading with John Lane  (author appearance)
John Lane | 03/07/2017, 07:00 pm | Hub City Bookshop | Spartanburg, SC
Author event with Jeff Zentner, author of Goodbye Days, in conversation with David Arnold  (author appearance)
Jeff Zentner | 03/07/2017, 06:30 pm | Parnassus Books | Nashville, TN
Book signing with author Michael Knight  (author appearance)
Michael Knight | 03/07/2017, 06:00 pm | Union Avenue Books | Knoxville, TN
BIG BOSSES: A Working Girl's Memoir of Jazz Age America - Robin F. Bachin - Gables  (author appearance)
Robin F. Bachin | 03/08/2017, 08:00 pm | Books & Books Inc | Coral Gables, FL
Amor Towles presents A Gentleman In Moscow  (author appearance)
Amor Towles | 03/08/2017, 06:00 pm | Vero Beach Book Center | Vero Beach, FL
Marjorie J. Spruill - DIVIDED WE STAND  (author appearance)
03/08/2017, 07:00 pm | A Cappella Books | Atlanta, GA
The Barrowfields  (author appearance)
Phillip Lewis | 03/08/2017, 05:00 pm | Lemuria Books | Jackson, MS
David Joy discusses his novel The Weight of This World  (author appearance)
David Joy | 03/08/2017, 07:00 pm | Flyleaf Books | Chapel Hill, NC
MICHAEL KNIGHT presents EVENINGLAND  (author appearance)
Michael Knight | 03/08/2017, 06:00 pm | Malaprop's Bookstore/Cafe | Asheville, NC
Authors Round the South
www.authorsroundthesouth.com
Lady Banks is sponsored by the Southern Independent Booksellers Alliance, in support of independent bookstores in the South.
SIBA | 3806 Yale Dr. | Columbia, SC 28409
You are receiving this email at @@email@@. If you wish to stop receiving email from us, you can simply remove yourself by replying with "unsubscribe" in the subject or by visiting: @@unsubscribe_url@@
---