Details

Published: 05 March 2017

05 March 2017
{Remembering the places that are fading away.}
In which her ladyship meets five writers and two cats, Ms. Joan Didion finds herself unexpectedly married,  and Mr. Pat Conroy has a few rules for class trips, one of which is "don't call the teacher names to be found on the bathroom wall."
March 5, 2017
Dearest Readers
This week finds her ladyship, the editor, in an airport hotel in Atlanta, attending a meeting of book industry people about what makes an effective trade show. Fascinating stuff. Well, okay, maybe fascinating to a certain kind of person, of which her ladyship, in her more control-freaky, obsessive-compulsive moments, might actually be.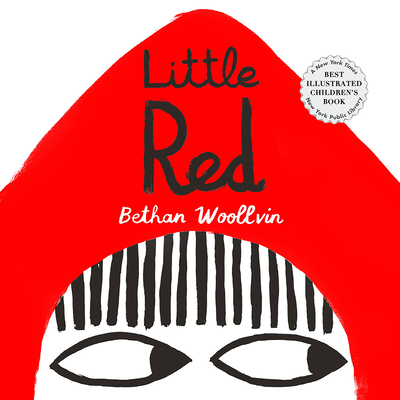 What was most fun about the trip, however, was a brief field trip to the offices of Peachtree Publishers, followed by a dinner with five different authors. Peachtree is an Atlanta-based children's publisher that does simply beautiful books. If you've never seen a copy of Little Red, a Red-Riding Hood story that does not follow the usual rules, well, you have missed out on something amazing. Visiting the offices of a children's publisher is always a delight, because they tend to be littered with artwork and crammed with illustrations. The offices of the editors at Peachtree were all cluttered with framed prints, unframed drawings, and pieces of artwork soon to become pages in a book. Also, there were two cats. 

The author dinner had less artwork, fewer cats, but more wine. It also had Michael Knight, (Eveningland), Gina Kolata, (Mercies in Disguise), Patti Callahan Henry (The Bookshop at Waters End), Taylor Brown (The River of Kings) and Joshilyn Jackson (Almost Sisters). "This is the book I've working towards since I began writing," said Knight about Eveningland. "I wanted to write about home, but also about a place that is fading away."  (Do read Jon Mayes's interview with the author below).  

"Home" -- the way it feels eternal in us, but seems to be forever receding or fading, slightly out of reach -- turned out to be a common theme among the writers. An old family beach cottage she had never forgot became the foundation of Patti Callahan Henry's forthcoming novel (and possibly the reason why she named her daughter "Meg"). "This is what we mean by 'landscape is memory' she insisted. A strange and memorable boating trip he made on the Altamaha River as a teenager laid the seed for Taylor Brown's The River of Kings. (Strange and memorable because it involved a hidden forest path, a gutted alligator gar, and several skulls of small animals hanging from fishing line overhead, and an ominous shack with a tin roof and no door, standing in the middle of nowhere). A visit to a grandmother who has slipped into dementia had Joshilyn Jackson reconsidering what she had always taken for granted about her family and became the drive behind Almost Sisters (due in July).  And even Gina Kolata, a science reporter for the New York Times, found that what she thought was a simple article about a rare inherited genetic disease, was in truth a story of a family going back generations that needed an entire book to be told properly.

Somehow even when it is fading away the story of home finds a way to be told.

her ladyship, the editor
Lady Banks' Pick of the Week
---
Noteworthy poetry and prose from her ladyship's bedside reading stack.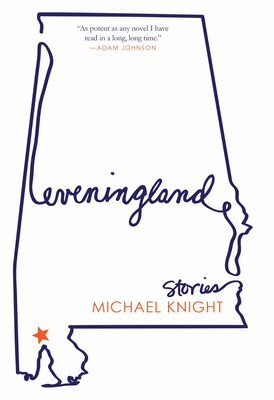 Water and Oil
None of this is true. All of this is true. I want to tell you about a boy in a boat on a nameless creek. About dawn reflected on the water but so dim over the swamp that it failed to illuminate the spaces between the trees.
The boy's name was Henry Rufus Bragg and though he was seventeen years old and would most likely have been offended by my description, there was still enough boy about him that the word remains appropriate. He was handsome but in an unfinished way, especially in summer when the sun freckled his nose and cheeks, blurring his features, a faint constellation half a shade darker than his tan. Six foot three now and not through yet, his bones ached at night with growing pains. A late bloomer, his mother called him, the last of the model airplane builders, a tender boy, a quiet boy, an odd and earnest boy who, like the keeper of some lost art, memorized old knock- knock jokes and repeated them in his head when he was bored.
--Michael Knight, Eveningland (Atlantic Monthly Press, 2017) 9780802125972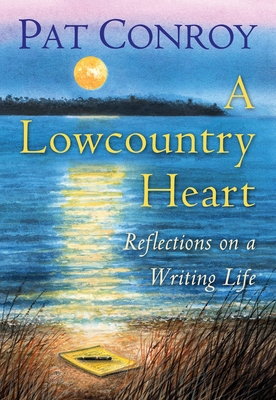 "Let there be no drinking, debauching, sinning and/or calling beloved psychology teacher names to be found on bathroom walls."
Pat Conroy's rules for a class trip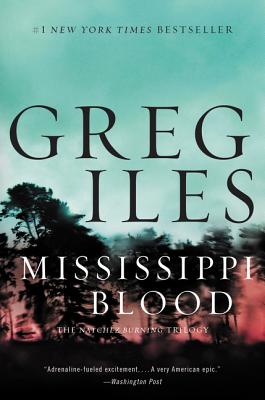 "I wish I believed in God, so that I could blame Him for Caitlin's murder. But as a man without faith, I'm left to blame my father."
Recommended reading from Southern Indie Booksellers
A magical debut novel: part fairy tale and part historical fiction set in medieval Russia.
The Bear and the Nightingale by Katherine Arden ($27, Del Rey Books), recommended by Amy, Litchfield Books, Pawleys Island, SC.
Amidst all the noise and anger in society, Krista Tippett offers a refuge, an oasis where we can learn the value of listening, and learn to respect and appreciate people and the world around us. In her latest book, she offers a message of hope. The Peabody Award-winning radio host of On Being, Krista is a master of what she terms "generous listening," with a strong curiosity, and a "willingness to be surprised, to let go of assumptions and take in ambiguity." What better model could we ask for? 
Becoming Wise: An Inquiry into the Mystery and Art of Living (Penguin $28), recommended by René at Quail Ridge Books, Raleigh, NC.
An atmospheric debut mystery that takes place under the blistering Australian sun. A federal agent returns to his hometown to find a decades old crime influencing his investigation of a horrific new one. Tightly paced and hard to put down.
The Dry by Jane Harper ($25.99, Flatiron Books), recommended by Bonnie, Litchfield Books, Pawleys Island, SC.
More bookseller recommendations
top | share this
---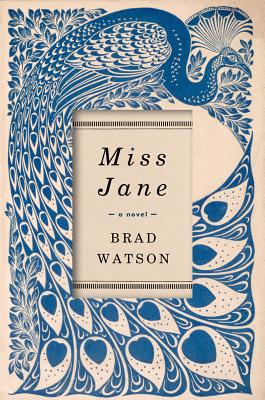 "Watson has spent a lifetime cultivating his work as an author, and attributes his success to "stubborn persistence" "
Brad Watson receives Harper Lee Award
" Callaway's book was inspired by her own lineage, stories revealed through conversations with her grandmother "
Charlotte 5 Book Club focuses on local authors
The List: Staff Picks from Matt at Quail Ridge Books in Raleigh, North Carolina
---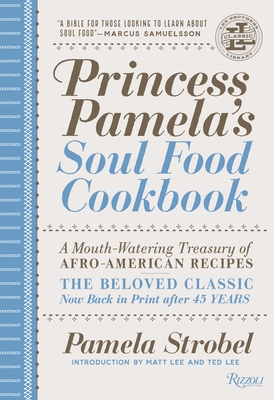 " Some time between 1927 and 1929 in Spartanburg, S.C., she was born Pamela Strobel, or Addie Mae Strobel, or maybe Mary Strobel. The records are unclear. "
Remembering the Soul Food Queen
"Since Walls of Books isn't based on a cookie-cutter model, Sierra's store reflects his sensibilities and those of his neighborhood. He closed the bookstore on February's A Day without Immigrants to show his solidarity with immigrant community members."
---
Michael once said on writing stories: "You are wanting to see something which is true, and to patch yourself into that truth."
I've known Michael for a good number of years now and whenever possible we get together for dinner and enjoy each others company. He's not only an immensely talented writer but also a good, kind soul. He's the best kind of conversationalist, a lot of give and take. I like him a lot. --Jon Mayes
Jon: Tell me about where you live and why you love it so much.
Michael: I live in Knoxville, TN, a place the Wall Street Journal once called "that scruffy little city on the river." Something like that. The unofficial city motto is Keep Knoxville Scruffy and I think that's what I like about it so much. Don't get me wrong. Knoxville is a beautiful city in lots of ways, especially downtown, and we're just half an hour from the mountains. We've got just about everything you could want from a place—great independent bookstore (Union Ave Books!!!) and great parks and green ways, some great high end restaurants and great greasy spoons and barbecue joints. But the city hasn't been over-gentrified. It still feels real. Lived-in. 
Jon: Where were you living when you were 7 years old? Are they fond memories?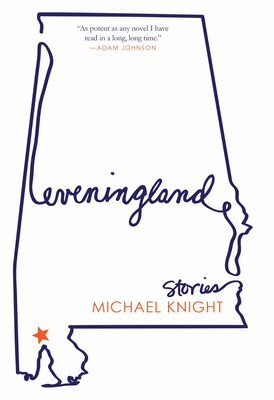 Michael: I grew up in Mobile, Al. Long before I was born, my grandfather bought a bunch of land on and around Dog River, which wasn't a particularly fashionable location at the time. Too far from town, I guess. I can't remember if he gave out parcels to his children as wedding presents or if he sold the land on the cheap. The point is my parents built a house on a little creek off the main part of the river and my uncle and his family lived just around the corner and some second cousins lived across the street from them, more cousins two doors down, and little further down the road was my aunt and her family.

Another uncle and my grandparents around a bend in the creek. A great uncle and great aunt near the mouth of the river. My childhood was so idyllic it's almost embarrassing. Rural but close enough to town that it wasn't quite the country. Surrounded by water. I felt comfortable piloting an outboard a decade before I ever drove a car. Family everywhere. You could be out playing around and you'd get thirsty and you didn't have to go home for a glass of lemonade. You could practically just knock on the nearest door. Chances are I was related to whoever lived there. So yes, impossibly fond memories. There's a nod to some of this personal history in the story "Water and Oil" in my new book Eveningland.

Jon: Did you have a favorite teacher and are you still in touch with him or her?

Michael: I've been blessed by so many great teachers in my life (Nancy Strachan, Patricia Marsh and Lou Currie in high school; Frederick Barthelme and George Garrett in grad school) but for the purposes of your question, I have to go with Susan Pepper Robbins at Hampden-Sydney College. 

This is the woman who saved me from law school. Professor Robbins taught all the fiction writing workshops at H-SC and she assigned exclusively the stories of Anton Chekhov for us to read. That's it. All Chekhov, all the time. For the first month I thought she might be a little nuts, but eventually I realized what a gift she'd given me by forcing me to immerse myself in Chekhov's work. She's probably the reason I still love short stories so much and am still so devoted to the form.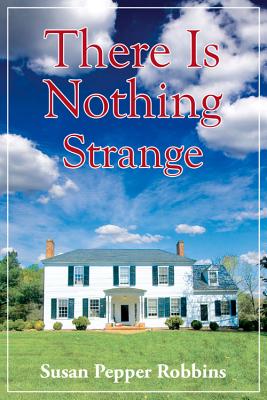 And yes, we are still in touch. In fact, I recently had the privilege of blurbing her new novel, There is Nothing Strange. If you'll allow me to sing her praises for a line or two . . . There is Nothing Strange blends dark humor reminiscent of Flannery O'Connor with prose that calls Virginia Woolf to mind, tautly beautiful lines and images echoing each other from page to page. In the process, she manages to breathe new life into a particular brand of southern gentry—bank poor, perhaps, but rich in land and eccentricity, family name and huge regrets, tragic histories and complicated loves. Every single one of the people in her novel is a mess and what a pleasure it is to read their story. 
Jon: Is there a book that changed the way you look at life?
Michael: I'm not sure I can name just one. I know that's a cop out but I feel like every book I have ever read and loved has contributed to the way I see the world. To Kill a Mockingbird mixed with The Catcher in the Rye mixed with The Great Gatsby and As I lay Dying. Chekhov's stories, or course. I remember being rocked by Sula in college. John Dollar in grad school. Let the Great World Spin by Colum McCann just a few years ago. If this question referred to writing, I could probably give you a more coherent answer but you're asking about who I am as a human being. Those things are related but not exactly the same so I'm going with what I've got.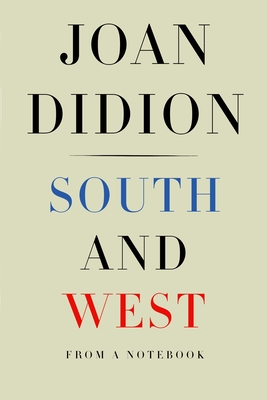 "I had never expected to come to the Gulf Coast married."
Joan Didion's road trip south and west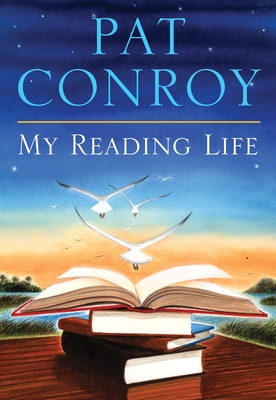 " Her coin finds immediate company atop the tombstone. There's a 1944 penny, a rosary, a couple of shells and a graceful little spray of Spanish moss. "
The things left on Pat Conroy's grave
"Michael Knight is more than a master of the short story. He knows the true pace of life and does not cheat it, all the while offering whopping entertainment."—Barry Hannah
Long considered a master of the form and an essential voice in American fiction, Michael Knight's stories have been lauded by writers such Ann Patchett, Elizabeth Gilbert, Barry Hannah, and Richard Bausch. Now, with Eveningland he returns to the form that launched his career, delivering an arresting collection of interlinked stories set among the "right kind of Mobile family" in the years preceding a devastating hurricane.
Grappling with dramas both epic and personal, from the Deepwater Horizon oil spill to the "unspeakable misgivings of contentment," Eveningland captures with crystalline poeticism and perfect authenticity of place the ways in which ordinary life astounds us with its complexity. A teenaged girl with a taste for violence holds a burglar hostage in her house on New Year's Eve; a middle aged couple examines the intricacies of their marriage as they prepare to throw a party; and a real estate mogul in the throes of grief buys up all the property on an island only to be accused of madness by his daughters. These stories, told with economy and precision, infused with humor and pathos, excavate brilliantly the latent desires and motivations that drive life forward.
Eveningland is a luminous collection from "a writer of the first rank."(Esquire)
BUY FROM AN INDIE | READ THE FIRST CHAPTER
---
It begins with a book.
One book is given to both a songwriter and a visual artist. They write a song and create a work of art inspired by the book they read fulfilling their Trio. Each Trio will be installed as part of an exhibit debuting at the Southern Independent Booksellers Alliance in September of 2015 and traveling to museums, galleries, and literary events throughout the following year.
See the full TRIO | The 2017 Exhibit Schedule
Where is Trio now? New South Bookstore in Montgomery, Alabama
Therese Anne Fowler is the author of the New York Times best seller Z: A Novel of Zelda Fitzgerald. Her essays have been published internationally in newspapers and magazines such as The Week, the London Telegraph and Harper's Bazaar. Her novel, which is available in multiple languages worldwide, is also in production as an original dramatic television series starring Christina Ricci, airing in February, 2017.
She has a BA in sociology/cultural anthropology and an MFA in creative writing. A proud member of Phi Beta Kappa and PEN, she nonetheless has failed to move to Brooklyn, residing instead in Raleigh, NC, with author and professor John Kessel and their three endearing but incorrigible cats.
Orphaned in New Orleans, Mary Gauthier was eventually adopted and raised in Baton Rouge. At 15, she stole her parents car and hit the road, spent her 18th birthday in jail, had various stints in rehab, dropped out of her senior year at LSU and was saved by music, "the truthtellers". She released her debut album, "Dixie Kitchen", and was nominated for Best New Contemporary Folk Artist. "Drag Queens in Limousines", and "Filth and Fire" followed named Best Indy CD of the Year by the New York Times, and Best Singer/Songwriter Album of the Year.
Mary moved to Nashville was she garnered comparisons to Bruce Springsteen and Steve Earle. Mary's work is now held in the highest esteem and she often shares her journey and her talent with her students in songwriting retreats and workshops.
When she left the corporate world in 2008, Laura Brooks aspired to do something she truly enjoyed, creating tangible results that would make people happy: opening a pie shop! Thankfully the business plan and the timing didn't work out.
"I wish I would have known in my early 20's that jewelry would become my passion."
Now a professional bench jeweler, gemologist, designer and teacher by trade, Laura delights in using both sides of her brain to create one-of-a-kind pieces that evoke emotion and are meaningful to the wearer.
---
For the week ending February 26. Books on the Southern Indie Bestseller List that are southern in nature or have been recently recommended by southern indie booksellers.


- The Pat Conroy Southern Book Prize |
- A SIBA Okra Pick 
See the full list here
Printable versions: Hardcover | Paperback | Children.
HARDCOVER
FICTION

1. Lincoln in the Bardo
George Saunders, Random House, $28, 9780812995343
2. A Gentleman in Moscow
Amor Towles, Viking, $27, 9780670026197
3. Norse Mythology
Neil Gaiman, Norton, $25.95, 9780393609097
4. The Underground Railroad
Colson Whitehead, Doubleday, $26.95, 9780385542364
5. A Piece of the World
Christina Baker Kline, Morrow, $27.99, 9780062356260

HARDCOVER
NONFICTION

1. Hillbilly Elegy
J.D. Vance, Harper, $27.99, 9780062300546
2. Thank You for Being Late
Thomas L. Friedman, FSG, $28, 9780374273538
3. The Book of Joy
The Dalai Lama, Archbishop Desmond Tutu, Avery, $26, 9780399185045
4. Homo Deus: A Brief History of Tomorrow
Yuval Noah Harari, Harper, $35, 9780062464316
5. Between the World and Me
Ta-Nehisi Coates, Spiegel & Grau, $25, 9780812993547

Also of note:

9. Tears We Cannot Stop
Michael Eric Dyson, St. Martin's, $24.99, 9781250135995
14. Pure Heart: A Spirited Tale of Grace, Grit, and Whiskey
Troylyn Ball, Bret Witter, Dey Street, $26.99, 9780062458971
9. Serafina and the Black Cloak
Robert Beatty, Disney/Hyperion, $7.99, 9781484711873
Click on a book to purchase from a great indie bookstore! See the full Southern Indie Bestseller list and the books that are Special to the Southern List here.
---
Events at Southern Indie Bookstores
See the full calendar | Find a Southern Indie Bookstore near you
BIG BOSSES: A Working Girl's Memoir of Jazz Age America - Robin F. Bachin - Gables  (author appearance)
Robin F. Bachin | 03/08/2017, 08:00 pm | Books & Books Inc | Coral Gables, FL
Amor Towles presents A Gentleman In Moscow  (author appearance)
Amor Towles | 03/08/2017, 06:00 pm | Vero Beach Book Center | Vero Beach, FL
Marjorie J. Spruill - DIVIDED WE STAND  (author appearance)
03/08/2017, 07:00 pm | A Cappella Books | Atlanta, GA
The Barrowfields  (author appearance)
Phillip Lewis | 03/08/2017, 05:00 pm | Lemuria Books | Jackson, MS
David Joy discusses his novel The Weight of This World  (author appearance)
David Joy | 03/08/2017, 07:00 pm | Flyleaf Books | Chapel Hill, NC
MICHAEL KNIGHT presents EVENINGLAND  (author appearance)
Michael Knight | 03/08/2017, 06:00 pm | Malaprop's Bookstore/Cafe | Asheville, NC
Greer Macallister  (author appearance)
Greer Macallister | 03/09/2017, 07:00 pm | Page & Palette | Fairhope, AL
Claudia Tangarife - El tsunami de mi vida - Gables  (author appearance)
Claudia Tangarife | 03/09/2017, 06:30 pm | Books & Books Inc | Coral Gables, FL
HAVANA: A Subtropical Delirium - Mark Kurlansky - Gables  (author appearance)
Mark Kurlansky | 03/09/2017, 08:00 pm | Books & Books Inc | Coral Gables, FL
Postcard Party  (other event)
03/09/2017, 06:00 pm | Garden District Book Shop | New Orleans, LA
Bill Ayers - DEMAND THE IMPOSSIBLE!  (author appearance)
Bill Ayers | 03/09/2017, 06:00 pm | Octavia Books | New Orleans, LA
Phillip Lewis with THE BARROWFIELDS  (author appearance)
Phillip Lewis | 03/09/2017, 06:00 pm | Square Books | Oxford, MS
Flyleaf Second Thursday Poetry Reading and Open Mic featuring Janet Joyner and Richard Allen Taylor  (author appearance)
Janet Joyner | 03/09/2017, 07:00 pm | Flyleaf Books | Chapel Hill, NC
Natalie Goldberg – The Great Spring  (author appearance)
Natalie Goldberg | 03/09/2017, 06:30 pm | McIntyre's Fine Books | Pittsboro, NC
Author Event: Charlie Lovett - Lost Book of the Grail  (author appearance)
Charlie Lovett | 03/09/2017, 07:00 pm | Park Road Books | Charlotte, NC
David Joy - The Weight of This World  (author appearance)
David Joy | 03/09/2017, 07:00 pm | Quail Ridge Books & Music | Raleigh, NC
Michael Knight  (author appearance)
Michael Knight | 03/09/2017, 05:00 pm | The Country Bookshop | Southern Pines, NC
Author event with Dana Chamblee Carpenter author of The Devil's Bible  (author appearance)
Dana Chamblee Carpenter | 03/09/2017, 06:30 pm | Parnassus Books | Nashville, TN
Alejandro Pérez Bolaños - Échale bolas y verás el cielo - Gables   (author appearance)
Alejandro Pérez Bolanos | 03/10/2017, 07:00 pm | Books & Books Inc | Coral Gables, FL
Jesse Lee Kercheval  (author appearance)
Jesse Lee Kercheval | 03/10/2017, 08:00 pm | Books & Books Inc | Coral Gables, FL
Amor Towles Book Signing  (author appearance)
Amor Towles | 03/10/2017, 07:00 pm | Inkwood Books | Tampa, FL
John Hollan  (author appearance)
John Hollan | 03/10/2017, 10:00 pm | Sundog Books | Santa Rosa Beach, FL
Jenny Lawson: You Are Here: An Owners Manual for Dangerous Minds and Furiously Happy  (author appearance)
Jenny Lawson | 03/10/2017, 06:00 pm | Garden District Book Shop | New Orleans, LA
Tyler Cook Presents Book Two in His Aluria Series  (author appearance)
Tyler Cook | 03/10/2017, 06:30 pm | City Lights Bookstore | Sylva, NC
Brad Parks - Say Nothing (with Jeffery Deaver)  (author appearance)
Brad Parks | 03/10/2017, 07:00 pm | Quail Ridge Books & Music | Raleigh, NC
Susan Meissner Author of A Bridge Across the Ocean  (author appearance)
Susan Meissner | 03/10/2017, 11:00 am | Litchfield Books | Pawleys Island, SC
Poetry Reading: KIMBERLY BURWICK & KEVIN GOODAN  (author appearance)
Kevin Goodan | 03/11/2017, 05:00 pm | Books & Books Inc | Coral Gables, FL
Amor Towles with A GENTLEMAN IN MOSCOW - Gables  (author appearance)
Amor Towles | 03/11/2017, 07:00 pm | Books & Books Inc | Coral Gables, FL
Karen Moore - Behind the Red Door  (author appearance)
Karen Moore | 03/11/2017, 05:30 pm | Midtown Reader | Tallahassee, FL
Russell Ferrell  (author appearance)
Russell Ferrell | 03/11/2017, 11:00 am | Sundog Books | Santa Rosa Beach, FL
Susan Meissner, A Bridge Across the Ocean, Renee Rosen, Windy City Blues & Greer Macallister, Girl in Disquise  (author appearance)
Susan Meissner | 03/11/2017, 01:00 pm | FoxTale Book Shoppe | Woodstock, GA
Local Author Larry Johnson Signing  (author appearance)
Miss Bizzy | 03/11/2017, 12:00 pm | Horton's Books & Gifts | Carrollton, GA
Camille Andros launches her debut picture book Charlotte the Scientist is Squished  (author appearance)
Camille Andros | 03/11/2017, 02:00 pm | Flyleaf Books | Chapel Hill, NC
Liz Hilliard Author Event  (author appearance)
Liz Hilliard | 03/11/2017, 04:00 pm | Main Street Books | Davidson, NC
Charlie Lovett – The Lost Book of The Grail   (author appearance)
Charlie Lovett | 03/11/2017, 11:00 am | McIntyre's Fine Books | Pittsboro, NC
David Joy – The Weight of This World   (author appearance)
David Joy | 03/11/2017, 02:00 pm | McIntyre's Fine Books | Pittsboro, NC
Author Event: Angela Crook - Fat Chance  (author appearance)
Angela Crook | 03/11/2017, 02:00 pm | Park Road Books | Charlotte, NC
Jenny Lawson, aka The Bloggess with You Are Here  (author appearance)
Jenny Lawson | 03/11/2017, 03:00 pm | Quail Ridge Books & Music | Raleigh, NC
Author Luncheon  (other event)
03/11/2017, 12:00 pm | Quarter Moon Bookstore | Topsail Beach, NC
Author event with Lauren Fern Watt author of Gizelle's Bucket List  (author appearance)
Lauren Fern Watt | 03/11/2017, 02:00 pm | Parnassus Books | Nashville, TN
LOOK AT YOU, KEY WEST! - Maggie Silverstein & Madeleine Blais - Gables  (author appearance)
Maggie Silverstein | 03/12/2017, 04:00 pm | Books & Books Inc | Coral Gables, FL
Lauren Fern Watt | GIZELLE'S BUCKET LIST  (author appearance)
Lauren Watt | 03/12/2017, 02:00 pm | A Cappella Books | Atlanta, GA
GEORGE & ELIZABETH ELLISON presents LITERARY EXCURSIONS IN THE SOUTHERN HIGHLANDS  (author appearance)
George and Elizabeth Ellison | 03/12/2017, 03:00 pm | Malaprop's Bookstore/Cafe | Asheville, NC
Author Event: Mable Hemphill - Sharecropper   (author appearance)
Mable Hemphill | 03/12/2017, 02:00 pm | Park Road Books | Charlotte, NC
Natalie Goldberg, The Great Spring: Writing, Zen, and This Zigzag Life  (author appearance)
Natalie Goldberg | 03/12/2017, 03:00 pm | Scuppernong Books | Greensboro, NC
Author event with Barry Friedman author of Unwarranted: Policing Without Permission  (author appearance)
Barry Friedman | 03/12/2017, 02:00 pm | Parnassus Books | Nashville, TN
PURE HEART - Troylyn Ball - Gables  (author appearance)
Troy Ball | 03/13/2017, 08:00 pm | Books & Books Inc | Coral Gables, FL
Marie Pizano  (author appearance)
Marie Pizano | 03/13/2017, 11:00 am | Sundog Books | Santa Rosa Beach, FL
Miriam Davis - THE AXEMAN OF NEW ORLEANS  (author appearance)
Miriam Davis | 03/13/2017, 06:00 pm | Octavia Books | New Orleans, LA
Phillip Lewis discusses his novel The Barrowfields  (author appearance)
Phillip Lewis | 03/13/2017, 07:00 pm | Flyleaf Books | Chapel Hill, NC
NATALIE GOLDBERG presents THE GREAT SPRING  (author appearance)
Natalie Goldberg | 03/13/2017, 07:00 pm | Malaprop's Bookstore/Cafe | Asheville, NC
Penguin Teen on Tour - FOUR Amazing YA Authors in One Night  (author appearance)
Renée Ahdieh | 03/13/2017, 07:00 pm | Quail Ridge Books & Music | Raleigh, NC
Michael Knight  (author appearance)
Michael Knight | 03/14/2017, 06:00 pm | Page & Palette | Fairhope, AL
ADRIANA HOYOS - A Passion for Design  (author appearance)
Adriana Hoyos | 03/14/2017, 08:00 pm | Books & Books Inc | Coral Gables, FL
The Weight of This World  (author appearance)
David Joy | 03/14/2017, 05:00 pm | Lemuria Books | Jackson, MS
Samantha Shannon discusses her new novel The Song Rising  (author appearance)
Samantha Shannon | 03/14/2017, 07:00 pm | Flyleaf Books | Chapel Hill, NC
WALTER ZIFFER presents CONFRONTING THE SILENCE  (author appearance)
Walter Ziffer | 03/14/2017, 07:00 pm | Malaprop's Bookstore/Cafe | Asheville, NC
David Blevins - North Carolina's Barrier Islands  (author appearance)
David Blevins | 03/14/2017, 07:00 pm | Quail Ridge Books & Music | Raleigh, NC
Charlie Lovett Author of The Lost Book of the Grail  (author appearance)
Charlie Lovett | 03/14/2017, 11:00 am | Litchfield Books | Pawleys Island, SC
Author event with Ganesh Sitaraman author of The Crisis of the Middle Class Constitution  (author appearance)
Ganesh Sitaraman | 03/14/2017, 06:30 pm | Parnassus Books | Nashville, TN
Michael Knight - Eveningland: Stories   (author appearance)
Michael Knight | 03/15/2017, 05:00 pm | Alabama Booksmith | Birmingham, AL
Nancy Steele  (author appearance)
Nancy Steele | 03/15/2017, 06:00 pm | Page & Palette | Fairhope, AL
Carlos Sánchez Berzaín - Las dos Américas: democracia y dictadura - Gables  (author appearance)
Carlos Sánchez | 03/15/2017, 06:00 pm | Books & Books Inc | Coral Gables, FL
THE SONG RISING - Samantha Shannon - Gables  (author appearance)
Samantha Shannon | 03/15/2017, 08:00 pm | Books & Books Inc | Coral Gables, FL
PHILLIP LEWIS presents THE BARROWFIELDS  (author appearance)
Phillip Lewis | 03/15/2017, 07:00 pm | Malaprop's Bookstore/Cafe | Asheville, NC
Author Event: Colleen Oakley   (author appearance)
Colleen Oakley | 03/15/2017, 07:00 pm | Park Road Books | Charlotte, NC
Tim Gautreaux - Signals: New and Selected Stories  (author appearance)
Tim Gautreaux | 03/15/2017, 07:00 pm | Regulator Bookshop | Durham, NC
Authors Round the South
www.authorsroundthesouth.com
Lady Banks is sponsored by the Southern Independent Booksellers Alliance, in support of independent bookstores in the South.
SIBA | 3806 Yale Dr. | Columbia, SC 28409
You are receiving this email at @@email@@. If you wish to stop receiving email from us, you can simply remove yourself by replying with "unsubscribe" in the subject or by visiting: @@unsubscribe_url@@
---