Details

Published: 30 April 2017

30 April 2017
{On what to read next, whenever "next" comes along.}
In which Mr Ron Rash finds discussing his archives "eerie," Ms. Jill McCorkle admits that she has been known to rant like her characters, Mr. John Hart saved all the cocktail napkins he used to write his story ideas on, and Ms. Jaki Shelton Green cooks a meal for a man she plans to kick to the curb.
April 30, 2017
Dearest Readers
What to read next? For avid readers, answering this ever-present question is rather like standing in the middle of the supermarket, hungry, and thinking "what should I have for dinner?" So many possibilities, each one so very enticing, how to choose?
"Read this" Abbie at Lemuria Books says as she hands you a copy of The Stranger in the Woods by Michael Finkel - the story of a young man who managed to lose himself in the forest for 27 years.
"Read this" both Helen and Rosemary at Quail Ridge Books say about Last Hope Island, a gripping story of an overlooked piece of WWII history.
"Read this!" says Niki at Parnassus Books about Elan Mastai's new novel, All Our Wrong Todays, which she calls "spectacularly weird."
Recommendations are at the heart of every bookstore's raison d'etre, and pretty much the favorite part of the job for every bookseller. Sure, being able to read anything you want is what brings most booksellers into the business. But being able to talk to other readers about what you are reading? That is just as important.
For the past several years book recommendations from Southern indie booksellers have been dutifully collected and posted at the AuthorsRoundtheSouth.com website:
http://www.authorsroundthesouth.com/read-this
At this point over 100 stores have submitted over 435 book recommendations. It is sort of a dream reading list. The  archive can be explored by category -- if you are looking for poetry or short fiction, mysteries and thrillers, or books on music or film then there is a suggested reading list waiting for you. And every book is on the list because a bookseller somewhere put their reputation on the line and the book in someone's hands and said "Read this!"
Read Independently! And shop local.

her ladyship, the editor
To much email?
If you are reading this, then the chances are you also get a second email later in the week, "The Calendar of Events at Lady Banks" -- devoted solely to listing what is happening at bookstores around the South. Last Saturday, the Calendar of Events listed no less than 27 different events at bookstores around the South. In fact, a typical week will often list over 150 events at Southern indie bookstores -- far too many to list in any one email. 
So if you would like to receive an event listing just for your state, or if you'd rather not receive the Calendar of Events at all, click on the link below. You will be able to let her ladyship, the editor, know which state event calendar you'd like to receive, or select to opt out of the Calendar altogether. 
Lady Banks' Pick of the Week
---
Noteworthy poetry and prose from her ladyship's bedside reading stack.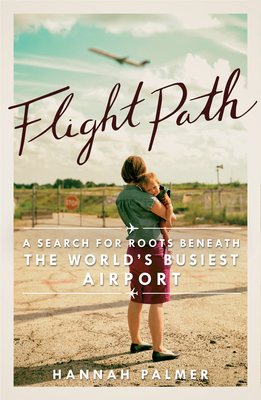 Despite protests from the Kirkwood Neighbors' Organization and bad press in the local paper, they bulldozed the house where I lost my virginity.
It was a turn-of-the-century farmhouse about a mile from my college campus, with great blue-grey gables framed by two towering cedars at the street. In 1895, the house would have been a suburban retreat, six miles east of downtown Atlanta by streetcar. In 1997, the area had been swallowed by the city but, like most old intown neighborhoods, it retained the green isolation and slow pace of the country. In the back yard, a small bamboo stand hid the beginnings of a creek, while on all sides oaks rippled over sidewalks and asphalt. The summer I lived at 332 Murray Hill Avenue, the nights were noisy with crickets and bullfrogs and the dreamy monotone of the MARTA train.
Technically, it was Mom's house, one of a series of rentals. My mother, a high school-educated waitress, florist, potter, and party girl, moved cheerfully every two or three years during my childhood. Never far, each time just a neighborhood over, to another rental house or crumbly duplex or roach-bombed apartment in a hacked-up Victorian. My mom left my dad, my sister and me when we girls were toddlers and she'd been moving ever since. She moved whenever the lease was up; she moved to break up with boyfriends. In fact, Mom was always moving, never still. Always loading and unloading pots from her kiln, flats of flowers from her truck, or scuba gear from the basement. Mom was forever damp with a fine glow of perspiration, with her rosy cheeks, fabulous cleavage, and moist wisps of hair curling around her face.
--Hannah Palmer, Flight Path: A Search for Roots Beneath the World's Busiest Airport (Hub City Press, 2017)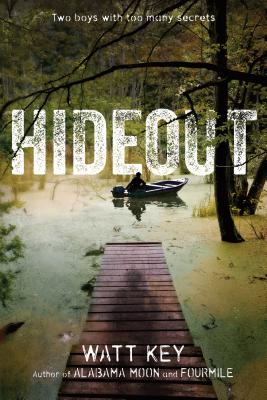 "As an Alabama author, these are the types of things I like to do. I love talking to kids and especially young, want-to-be writers. I tell them what I can about how it worked for me."
Watt Key at the Reader Riot Book Festival
"If you start teaching children early that being different isn't bad, then you're changing a whole generation"
Avid Bookshop hosts Drag Queen Story Time
---
Recommended reading from Southern Indie Booksellers
Do you ever think about getting away from the world? Ever contemplate taking a break and relaxing out in the woods by yourself for while? Well, one guy decided to do just that…for 27 years.
The Stranger in the Woods is the true story of the hermit Christopher Knight. In 1986, 20-year-old Knight decided to completely leave society and disappear into the woods of Maine. For the next three decades, Knight lived completely by himself, surviving by pilfering off the summer cabins that surrounded the nearby lake. To the locals, he became known as the North Pond Hermit. It wasn't until 2013 that a determined resident finally caught him stealing food from the lake's summer camp, and the hermit and his hideout were revealed. Read more at Lemuria's blog…
The Stranger in the Woods by Michael Finkel ($25.95, Knopf Publishing Group), recommended by Abbie, Lemuria Books, Jackson, MS.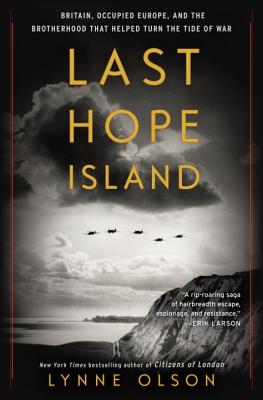 Both Helen and Rosemary recommend Lynne Olson's new history:
Rosemary: The contributions of smaller Allied nations (such as Norway) are often overlooked in WWII histories. In the starting days of the war, governments and partisans in exile congregated in London. Olson (Citizens of London) returns to its setting to detail how refugee communities came to England's aid (among them, Polish and Czech pilots for a decimated RAF) and England to theirs. All didn't go swimmingly, but all realized that England indeed was their Last Hope Island against Hitler.
Helen: Last Hope Island is an eye-opening account of heroic people who refused to give up as Europe fell to the Nazis. They came to Great Britain, calling it "Last Hope Island," to fight until the bitter end. Polish pilots became the most aggressive pilots in the air. When the leader of a French underground spy ring was captured, his young secretary took over. After giving his estate to the Allies to use as a military hospital, a Scottish lord led the soldiers who defused bombs. A fascinating history full of new personal stories from World War II.
Last Hope Island: Britain, Occupied Europe, and the Brotherhood That Helped Turn the Tide of War($30, Random House), recommended by Helen and Rosemary, Quail Ridge Books, Raleigh, NC.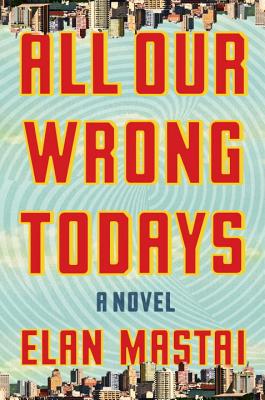 This spectacular (and spectacularly weird) debut imagines 2016 as an alternate universe full of technological advances--including time travel--that we can only dream of in our 2016. But thanks to Tom making a series of small-to-catastrophic mistakes, we've all gotten stuck in the wrong universe. As delightful a novel as I've read in ages.
All Our Wrong Todays by Elan Mastai ($26.00, Dutton Books), recommended by Niki, Parnassus Books, Nashville, TN.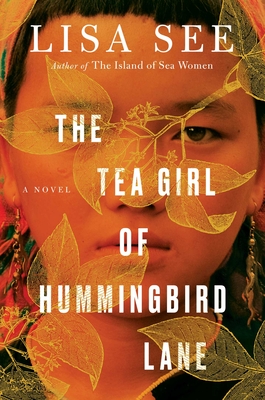 Lisa See is finally back with a wonderful new novel about the healing powers of tea, on the body, heart, and spirit.
In The Tea Girl of Hummingbird Lane (Scribner $27), explore a minority culture within China, the Akha people, and learn about the tea they grow. It tells the tale of a woman and her daughter separated after birth, and their mutual yearning to find each other again. They search for and find answers in the tea that has shaped their lives.
The Tea Girl of Hummingbird Lane by Lisa See ($27.00, Scribner Book Company), recommended by Amber, Quail Ridge Books, Raleigh, NC.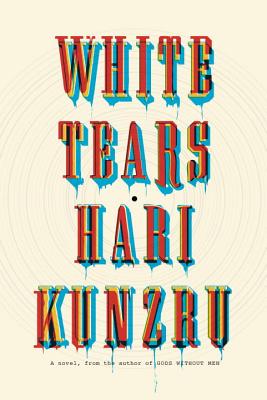 In a guest post on Lemuria Books' blog, writer Jim Ewing recommends White Tearsby Hari Kunzru.
"What if there's a subtle, hidden sound, a tone, or chord, a riff that can transcend time and space, communicating through music a key or gate to hidden truths? This is the essential question that leads a New York acoustic engineer named Seth on the path toward solving a mystery in Hari Kunzru's novel White Tears...It's a saga that leads to madness, blood, and shame. Readers will be left reeling, wondering how many more mournful, deadly vibrations still reverberate all around us, just beneath the surface of our world." Continue reading...
White Tears by Hari Kunzru ($26.95, Knopf Publishing Group), recommended by Jim, Lemuria Books, Jackson, MS.
More bookseller recommendations
top | share this
---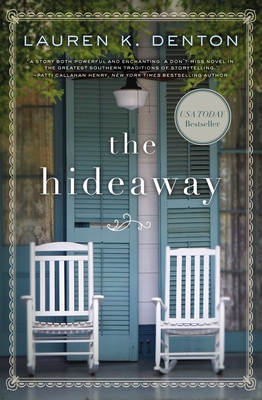 "In the South, we tell stories--those we make up and others that have been passed down through generations"
The enduring lure of Southern Fiction
"I have a fairly small store, and I like to be pretty selective of what I carry," Puliafito added. "I want what I carry to be of high quality both in terms of content, and because in a used store, condition is key."
---
The List: The Southern Book Prize Long List, Cookbook Category
The 2017 Southern Book Prize Long (Long, Loooong) List was announced on April 3, featuring the entire list of nominated titles.  Over 140 great Southern books were nominated by Southern Indie booksellers, making the Long List one of the most comprehensive and exciting reading lists of new Southern literature. See the entire list here.
---
Author Patricia Hruby Powell and Illustrator Shadra Strickland discuss their documentary novel in verse with civil rights expert law expert, Elizabeth Hayes Patterson, moderated by Deborah Taylor of the Enoch Pratt Free Library in Baltimore.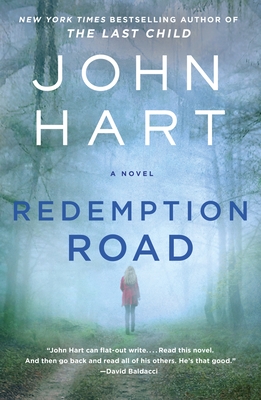 "Like a true Southern gentleman, Hart candidly shared his early days, including how he used to jot down stories on cocktail napkins during happy hour after cleaning boats during summers in Wilmington. He kept the napkins."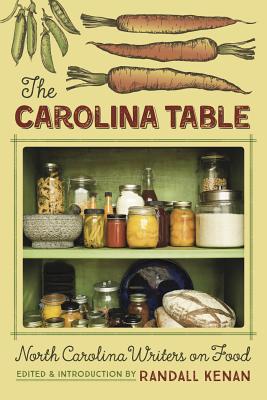 "Jaki Shelton Green writes about a meal she fixed for a man she was "kicking to the curb. It seemed best to leave a taste of me on his lips."
Food, fantasy, fiction and politics
In the months leading up to the birth of her first child, Hannah Palmer discovers that all three of her childhood houses have been wiped out by the expansion of Atlanta's Hartsfield-Jackson International Airport. Having uprooted herself from a promising career in publishing in her adopted Brooklyn, Palmer embarks on a quest to determine the fate of her lost homes--and of a community that has been erased by unchecked Southern progress.
Palmer's journey takes her from the ruins of kudzu-covered, airport-owned ghost towns to carefully preserved cemeteries wedged between the runways; into awkward confrontations with airport planners, developers, and even her own parents. Along the way, Palmer becomes an amateur detective, an urban historian, and a mother.
Lyrically chronicling the overlooked devastation and beauty along the airport's fringe communities in the tradition of John Jeremiah Sullivan and Leslie Jamison, Palmer unearths the startling narratives about race, power, and place that continue to shape American cities.
Part memoir, part urban history, Flight Path: A Search for Roots beneath the World's Busiest Airport is a riveting account of one young mother's attempt at making a home where there's little home left.
Flight Path: A Search for Roots Beneath the World's Busiest Airport by Hannah Palmer | Hub City Press | 9781938235283 | $16.95
---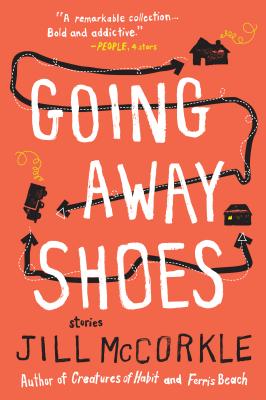 "I think what is closest to my own life is sense of place and the occasional monologue character with a rant!"
Jill McCorkle returns to speak at Sunset Theatre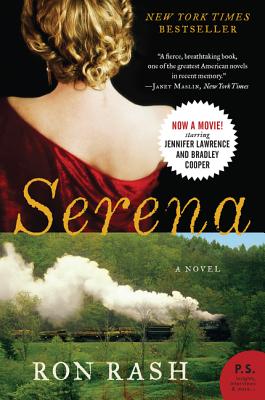 "It is both flattering and a bit eerie when a writer is discussing his or her archives"
University of South Carolina to house Ron Rash archive
For the week ending April 23. Books on the Southern Indie Bestseller List that are southern in nature or have been recently recommended by southern indie booksellers.


- The Pat Conroy Southern Book Prize |
- A SIBA Okra Pick 
See the full list here
Printable versions: Hardcover | Paperback | Children.
HARDCOVER
FICTION

1. The Women in the Castle
Jessica Shattuck, Morrow, $26.99, 9780062563668
2. The Fix
David Baldacci, Grand Central, $29, 9781455586561
3. A Gentleman in Moscow
Amor Towles, Viking, $27, 9780670026197
4. The Underground Railroad
Colson Whitehead, Doubleday, $26.95, 9780385542364
5. Norse Mythology
Neil Gaiman, Norton, $25.95, 9780393609097

HARDCOVER
NONFICTION

1. Hillbilly Elegy
J.D. Vance, Harper, $27.99, 9780062300546
2. Shattered: Inside Hillary Clinton's Doomed Campaign
Jonathan Allen, Amie Parnes, Crown, $28, 9780553447088
3. Killers of the Flower Moon: The Osage Murders and the Birth of the FBI
David Grann, Doubleday, $28.95, 9780385534246
4. Hallelujah Anyway
Anne Lamott, Riverhead, $20, 9780735213586
5. The Stranger in the Woods
Michael Finkel, Knopf, $25.95, 9781101875681

Also of note:

10. The River of Kings
Taylor Brown, St. Martin's Press, $25.99, 9781250111753
12. Commonwealth
Ann Patchett, Harper, $27.99, 9780062491794
7. Dimestore: A Writer's Life
Lee Smith, Algonquin, $15.95, 9781616206468
15. Sunshine State: Essays
Sarah Gerard, Harper Perennial, $15.99, 9780062434876
Click on a book to purchase from a great indie bookstore! See the full Southern Indie Bestseller list and the books that are Special to the Southern List here.
---
Events at Southern Indie Bookstores
See the full calendar | Find a Southern Indie Bookstore near you
Aaron Levy, Blood Don't Lie Book Launch  (author appearance)
Aaron Levy | 05/04/2017, 06:30 pm | FoxTale Book Shoppe | Woodstock, GA
Peggy O'Neal Peden with YOUR KILLIN' HEART  (author appearance)
Peggy O'Neal Peden | 05/04/2017, 05:00 pm | Square Books | Oxford, MS
Sycamore Release Party  (author appearance)
Bryn Chancellor | 05/04/2017, 07:00 pm | Main Street Books | Davidson, NC
BETH REVIS launches STAR WARS: REBEL RISING w/ Star Wars Costume Contest!  (author appearance)
Beth Revis | 05/04/2017, 07:00 pm | Malaprop's Bookstore/Cafe | Asheville, NC
Richard Peck - The Best Man  (author appearance)
Richard Peck | 05/04/2017, 05:00 pm | Quail Ridge Books & Music | Raleigh, NC
Benjamin Ludwig - Ginny Moon  (author appearance)
Benjamin Ludwig | 05/04/2017, 07:00 pm | Regulator Bookshop | Durham, NC
Adam Sobsey - Chrissie Hynde: A Musical Biography  (author appearance)
Adam Sobsey | 05/04/2017, 07:00 pm | Scuppernong Books | Greensboro, NC
Author event with Camille Perri author of The Assistants  (author appearance)
Camille Perri | 05/04/2017, 06:30 pm | Parnassus Books | Nashville, TN
FEATURE EVENT! CORY DOCTOROW!!!!!   (author appearance)
Cory Doctorow | 05/04/2017, 06:30 pm | Fountain Bookstore | Richmond, VA
First Friday Author Round Up featuring Shirley Aaron, Joel Brown, Mike McCall and Tom Ward  (author appearance)
Mike McCall | 05/05/2017, 06:00 pm | Page & Palette | Fairhope, AL
Amy Weiss - Crescendo - Gables  (author appearance)
Amy Weiss | 05/05/2017, 06:30 pm | Books & Books Inc | Coral Gables, FL
Alex Daly - The Crowdsourceress - Gables  (author appearance)
Alex Daly | 05/05/2017, 08:00 pm | Books & Books Inc | Coral Gables, FL
Author Scott Westerfeld: SPILL ZONE  (author appearance)
Scott Westerfeld | 05/05/2017, 06:30 pm | Avid Bookshop | Athens, GA
All Star Lesbian Romance Showcase Featuring Radclyffe, Carsen Taite, Georgia Beers, and Melissa Brayden  (author appearance)
Georgia Beers | 05/05/2017, 07:30 pm | Charis Books & More | Atlanta, GA
Ace Atkins  (author appearance)
Ace Atkins | 05/05/2017, 07:30 pm | Eagle Eye Book Shop | Atlanta, GA
Josh Funk -THE CASE OF THE STINKY STENCH  (author appearance)
Josh Funk | 05/05/2017, 04:30 pm | Octavia Books | New Orleans, LA
Cory Doctorow discusses his new novel Walkaway  (author appearance)
Cory Doctorow | 05/05/2017, 07:00 pm | Flyleaf Books | Chapel Hill, NC
Benjamin Ludwig - Ginny Moon  (author appearance)
Benjamin Ludwig | 05/05/2017, 07:00 pm | Quail Ridge Books & Music | Raleigh, NC
Edward Balleisen - Fraud: An American History from Barnum to Madoff  (author appearance)
Edward Balleisen | 05/05/2017, 07:00 pm | Regulator Bookshop | Durham, NC
Wendy Wax Author of One Good Thing  (author appearance)
Wendy Wax
| 05/05/2017, 11:00 am | Litchfield Books | Pawleys Island, SC
Author event with Jennifer E. Smith author of Windfall  (author appearance)
Jennifer E. Smith | 05/05/2017, 06:30 pm | Parnassus Books | Nashville, TN
Jessica D'Agostini - Magical Eyes - Gables   (author appearance)
Jessica D'Agostini | 05/06/2017, 04:00 pm | Books & Books Inc | Coral Gables, FL
Phakyab Rinpoche - Meditation Saved My Life - Gables  (author appearance)
Phakyab Rinpoche | 05/06/2017, 07:30 pm | Books & Books Inc | Coral Gables, FL
Story Time with Lynyetta G. Willis: My Forgotten Self  (author appearance)
Lynyetta G. | 05/06/2017, 10:00 am | Avid Bookshop at Five Points | Athens, GA
Anna Schachner, You and I and Someone Else: A Novel  (author appearance)
Anna Schachner | 05/06/2017, 02:00 pm | FoxTale Book Shoppe | Woodstock, GA
Kristy Woodson Harvey, Slightly South of Simple  (author appearance)
Kristy Woodson Harvey | 05/06/2017, 04:30 pm | FoxTale Book Shoppe | Woodstock, GA
Reading by Penny Lewis author of Bearing Crosses  (author appearance)
Penny Lewis | 05/06/2017, 11:00 am | Horton's Books & Gifts | Carrollton, GA
Meet George Weinstein, author of Aftermath & Hardscrabble Road  (author appearance)
George Weinstein | 05/06/2017, 12:00 pm | Horton's Books & Gifts | Carrollton, GA
Spring Fest 2 Author Signing at The Book Worm Bookstore  (author appearance)
Rona Simmons
| 05/06/2017, 11:30 am | The Book Worm Bookstore | Powder Springs, GA
Spring Fest 2 Author Signing at The Book Worm Bookstore  (author appearance)
Richard | 05/06/2017, 11:30 am | The Book Worm Bookstore | Powder Springs, GA
Joanne O'Sullivan - BETWEEN TWO SKIES  (author appearance)
Joanne O'Sullivan | 05/06/2017, 03:00 pm | Octavia Books | New Orleans, LA
AMY CHERRIX presents EYE OF THE STORM: NASA, DRONES & THE RACE TO CRACK THE HURRICANE CODE  (author appearance)
Amy Cherrix | 05/06/2017, 11:00 am | Malaprop's Bookstore/Cafe | Asheville, NC
Barbara J. King – Personalities on the Plate: The Lives and Minds of the Animals We Eat   (author appearance)
Barbara J. King | 05/06/2017, 02:00 pm | McIntyre's Fine Books | Pittsboro, NC
Author Event: Sharon E. Reed - Walking the Heart Path  (author appearance)
Sharon E. Reed | 05/06/2017, 11:00 am | Park Road Books | Charlotte, NC
Andrew Farah - Hemingway's Brain  (author appearance)
Andrew Farah | 05/06/2017, 04:00 pm | Scuppernong Books | Greensboro, NC
Author Event with Courtney Pippin-Mathur  (author appearance)
Courtney Pippin-Mathur | 05/06/2017, 11:00 am | Hooray For Books | Alexandria, VA
Mary Kay Andrews at FoxTale!  (author appearance)
Mary Kay Andrews | 05/07/2017, 12:00 pm | FoxTale Book Shoppe | Woodstock, GA
Stephanie Rogers, Plucking the Stinger, & Kerri French, Instruments of Summer  (author appearance)
Stephanie Rogers | 05/07/2017, 03:00 pm | Scuppernong Books | Greensboro, NC
Poet Maggie Rosen, The Deliberate Speed of Ghosts, & Writer Dawn Shirk  (author appearance)
Maggie Rosen | 05/07/2017, 04:30 pm | Scuppernong Books | Greensboro, NC
Author Event with Ann Brashares and Jennifer E. Smith  (author appearance)
Jennifer E. Smith | 05/07/2017, 03:00 pm | Hooray For Books | Alexandria, VA
ROBERT MILLER & BRUCE GENDELMAN - Sifting Through Ashes - Gables  (author appearance)
Bruce Gendelman | 05/08/2017, 08:00 pm | Books & Books Inc | Coral Gables, FL
Richard Ford with BETWEEN THEM  (author appearance)
Richard Ford | 05/08/2017, 05:00 pm | Square Books | Oxford, MS
Kumarini Silva - Brown Threat: Identification in the Security State  (author appearance)
Kumarini Silva | 05/08/2017, 07:00 pm | Regulator Bookshop | Durham, NC
Kate Moore - The Radium Girls  (author appearance)
Kate Moore | 05/08/2017, 05:00 pm | The Country Bookshop | Southern Pines, NC
Speak and Sign  (author appearance)
Michel Stone | 05/08/2017, 06:30 pm | Edisto Island Bookstore | Edisto Island, SC
Salon@615 with David Grann author of Killers of the Flower Moon  (author appearance)
David Grann | 05/08/2017, 06:30 pm | Parnassus Books | Nashville, TN
Jonathan Bass - He Calls Me By Lightning: The Life of Caliph Washington and the Forgotten Saga of Jim Crow, Southern Justice, and the Death Penalty   (author appearance)
Jonathan Bass | 05/09/2017, 04:00 pm | Alabama Booksmith | Birmingham, AL
Mary Kay Andrews - THE BEACH HOUSE COOKBOOK  (author appearance)
Mary Kay Andrews | 05/09/2017, 06:00 pm | Page & Palette | Fairhope, AL
Serena Wolf - The Dude Diet - Gables  (author appearance)
Serena Wolf | 05/09/2017, 08:00 pm | Books & Books Inc | Coral Gables, FL
Book Club - The Signature of All Things  (book club)
05/09/2017, 06:00 pm | Copperfish Books, LLC | Punta Gorda, FL
Ellen E. Stanley presents Pioneering Sebastian And Roseland  (author appearance)
Ellen E. Stanley | 05/09/2017, 04:00 pm | Vero Beach Book Center | Vero Beach, FL
Chef Jennifer Booker, Dinner Deja Vu  (author appearance)
Jennifer Booker | 05/09/2017, 06:30 pm | FoxTale Book Shoppe | Woodstock, GA
Sheryl Sandberg: Option B: Facing Adversity, Building Resistance, and Finding Joy   (author appearance)
Sheryl Sandberg | 05/09/2017, 07:00 pm | Garden District Book Shop | New Orleans, LA
Kate Moore - The Radium Girls  (author appearance)
Kate Moore | 05/09/2017, 07:00 pm | Quail Ridge Books & Music | Raleigh, NC
Noah Benezra Strote - Fascism and How to Overcome It: A Conversation  (author appearance)
Noah Benezra | 05/09/2017, 07:00 pm | Regulator Bookshop | Durham, NC
Leslie Lawrence, The Death of Fred Astaire And Other Essays from a Life outside the Lines  (author appearance)
Leslie Lawrence | 05/09/2017, 07:00 pm | Scuppernong Books | Greensboro, NC
Ana Quincoces & Nicole Valls - The Versailles Restaurant Cookbook - Gables  (author appearance)
Ana Quincoces | 05/10/2017, 08:00 pm | Books & Books Inc | Coral Gables, FL
Awakening The Holographic Human: Nature's Path to Healing and Higher Consciousness  (author appearance)
Lilli Botchis | 05/10/2017, 06:00 pm | Vero Beach Book Center | Vero Beach, FL
Kate Moore-The Radium Girls: The Dark Story of America's Shining Women  (author appearance)
Kate Moore | 05/10/2017, 07:15 pm | Eagle Eye Book Shop | Atlanta, GA
Kristi DeMeester, Beneath Book Launch  (author appearance)
Kristi DeMeester | 05/10/2017, 06:30 pm | FoxTale Book Shoppe | Woodstock, GA
Mary Kay Andrews - THE BEACH HOUSE COOKBOOK  (author appearance)
Mary Kay Andrews | 05/10/2017, 06:00 pm | Octavia Books | New Orleans, LA
Curtis Wilkie and Thomas Oliphant with THE ROAD TO CAMELOT  (author appearance)
Curtis Wilkie | 05/10/2017, 05:00 pm | Square Books | Oxford, MS
Local Author Event: Bryn Chancellor - Sycamore  (author appearance)
Bryn Chancellor | 05/10/2017, 07:00 pm | Park Road Books | Charlotte, NC
John Trump - Still & Barrel: Craft Spirits in The Old North State  (author appearance)
John Trump | 05/10/2017, 07:00 pm | Quail Ridge Books & Music | Raleigh, NC
C. David Gelly, Fancy Gap  (author appearance)
C. David Gelly | 05/10/2017, 07:00 pm | Scuppernong Books | Greensboro, NC
Authors Round the South
www.authorsroundthesouth.com
Lady Banks is sponsored by the Southern Independent Booksellers Alliance, in support of independent bookstores in the South | SIBA | 3806 Yale Dr. | Columbia, SC 28409
You are receiving this email at @@email@@. If you wish to stop receiving email from us, you can simply remove yourself by replying with "unsubscribe" in the subject or by visiting: @@unsubscribe_url@@
---