Details

Published: 21 May 2017

21 May 2017
{The books that make you cry.}
In which Ms. Sarah Gerard insists that Florida is a real place, Mr. Jeff Eberbaugh finally writes another Roadkill Cookbook (focused on breakfast) Mr. S. Jonathan Bass points out that "moderate" does not mean "lukewarm," and Ms Bren McClain writes a book that makes her ladyship, the editor, cry.
May 21, 2017
Dearest Readers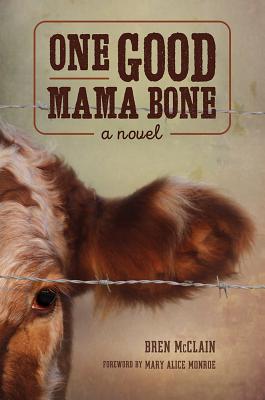 There is a scene towards the end of Bren McClain's debut novel, One Good Mama Bone, that made her ladyship, the editor, cry. This never happens.
In order to appreciate the significance of this, you must understand her ladyship reads quite a lot of books, both for work and for pleasure, and for pleasure in the work. It has been so nearly her entire life, since she first convinced a bookstore to give her a job on the grounds that she carried more books than make up in her bag.
One result of life spent with books is that she has developed a faculty for reading whilst simultaneously thinking about what she is reading. Her inner editor is rarely silent, her inner critic seems to be always wide awake. Books don't often make her laugh, even when she finds them funny. They rarely make her cry, even when she finds them sad. She is not prone to becoming "lost in a book" and never truly escapes into one.
This is not such a bad thing. If she can never read to escape, being hyper-aware of what she is reading means she also almost always finds something to give her great pleasure. It is a rare book that her ladyship regards as a complete waste of time. Still, when friends asked "did you like it?" her ladyship, the editor's response is almost always a qualified explanation of what she did or did not like, and why. "Yes" seems too simplistic an answer to encapsulate her feelings about any book.
So did she like One Good Mama Bone?
Yes.
Yes yes yes yes oh yes, she did.
Read Independently! And shop local.

her ladyship, the editor
Update your account to receive the Lady Banks Calendar with events from your state:
Manage my Lady Banks Subscription
Lady Banks' Pick of the Week
---
Noteworthy poetry and prose from her ladyship's bedside reading stack.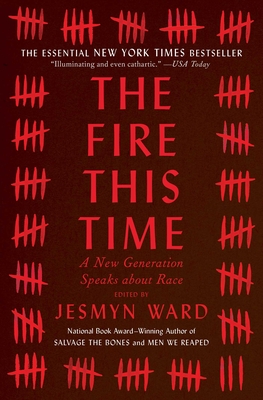 Theories of Time and Space
You can get there from here, though
there's no going home.
Everywhere you go will be somewhere
you've never been. Try this:
head south on Mississippi 49, one-
by-one mile markers ticking off
another minute of your life. Follow this
to its natural conclusion -- dead end
at the coast, the pier at Gulfport where
rigging of shrimp boats are loose stitches
in a sky threatening rain. Cross over
the man-made beach, twenty-six miles of sand
dumped on the mangrove swamp--buried
terrain of the past. Bring only
what you must carry -- tome of memory,
its random blank pages. On the dock
where you board the boat for Ship Island
someone will take your picture:
the photograph--who you were--
will be waiting when you return.
--Natasha Trethewey, in The Fire This Time: A New Generation Speaks about Race, edited by Jesmyn Ward (Scribner, 2016)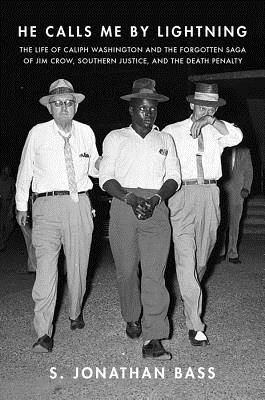 We know far too little about local movements beyond the lustrous necklace of names Julian Bond called "the master narrative."
He Calls My By Lightning: The Civil Rights Stories We Need to Remember
"Don't be alarmed…I'm the fourth owner over 40 years, so I'm confident the tradition of our Wilmington Independent Bookseller will continue"
---
Recommended reading from Southern Indie Booksellers
When writer Paul Stewart heads to the idyllic Italian town of Montalcino to finish his already late book, it seems like the perfect escape from stressful city life. Upon landing, however, things quickly take a turn for the worse when he discovers his hired car is nowhere to be found. With no record of any reservation and no other cars available it looks like Paul is stuck at the airport. That is, until an enterprising stranger offers him an unexpected alternative. While there may be no cars available there is something else on offer: a bulldozer. With little choice in the matter, Paul accepts and so begins a series of laugh out loud adventures through the Italian countryside, following in the wake of Paul and his Italian Bulldozer. A story of unexpected circumstance and lesson in making the best of what you have, My Italian Bulldozer is a warm holiday read guaranteed to put a smile on your face.
My Italian Bulldozer by Andrew McCall Smith ($25.95, Pantheon Books), recommended by Page & Palette, Fairhope, AL.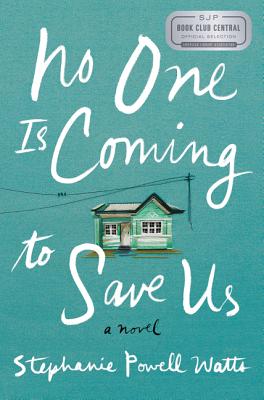 No One is Coming to Save Us by Stephanie Powell Watts is a brilliant recasting of The Great Gatsby among African-Americans in a small town in North Carolina. But I am here to tell you that you don't have to know anything about Gatsby to be completely entranced with this great new novel. Stephanie Powell Watts can flat out write.
No One is Coming to Save Us by Stephanie Powell Watts ($26.99, Ecco Press), recommended by The Regulator Bookshop, Durham, NC.
A Spring 2017 Okra Pick!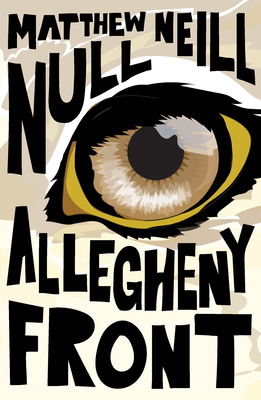 "He is alive, but he cannot go home to face his mother and father, where they mattock small graves from a hillside, and that is a kind of death. He has a sliver of ice. Home is not for him. He lies breathing. He is rushing on."
This is a collection for anyone who loves a really kickass short story. Set in a West Virginia spanning the Civil War era all the way through the present day, these stories are surprising and brutal and thoroughly unsentimental. Despite being steeped in history, these stories are both poetic and experimental.
Allegheny Front by Matthew Neill Null ($15.95, Sarabande Books), recommended by Brian, Scuppernong Books, Greensboro, NC.
This debut novel by a Canadian journalist who has reported on war from Afghanistan to the Black Lives Matter movement imagines a Second Civil War in the US in the years 2074-2093 and its aftermath. Not surprisingly, the states of Mississippi, Alabama, and Georgia ("the MAG") secede over oil issues from a Union that has quite literally, mostly due to climate change, deteriorated into a smaller country whose capital is Columbus, Ohio. Mexico has reclaimed its old territories, a president has been assassinated, the Mississippi River is now the Mississippi Sea... Well-drawn southerners struggle to keep body and soul together and to undermine the northern aggressors One woman in particular, Sarat, emerges as a hero but....no spoilers! Compelling and scary.
American War by Omar El Akkad ($26.95, Knopf Publishing Group), recommended by Lisa, Square Books, Oxford, MS.
More bookseller recommendations
top | share this
---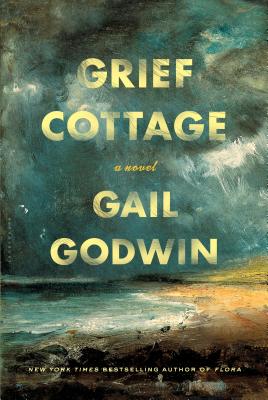 "People who go in don't always come out"
Grief Cottage: A Ghost and Other Things That Haunt Us
"The poem has wonderful tactile qualities, bringing back the heaviness of a rotary phone on an index finger."
Lisa Zerkle wins the 2017 Randall Jarrell Poetry Competition
---
The List: The Southern Book Prize Long List, Fiction of Family Life
The 2017 Southern Book Prize Long (Long, Loooong) List was announced on April 3, featuring the entire list of nominated titles.  Over 140 great Southern books were nominated by Southern Indie booksellers, making the Long List one of the most comprehensive and exciting reading lists of new Southern literature. See the entire list here.
---
The Lemon Jell-O Syndrome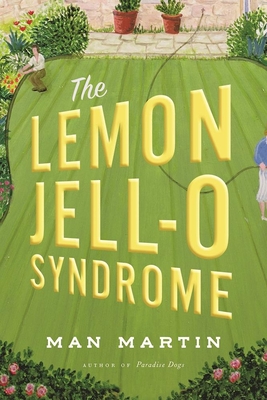 Sometimes Bone King cannot go through doors. He has no physical impairment, but at times his brain and muscles simply can't recall how to walk him through them. Perhaps it has something to do with his being distracted thinking about grammar and etymology all the time, or maybe it's anxiety that his wife is having an affair with the yardman.

But then renowned neurologist Arthur Limongello offers a diagnosis as peculiar as the ailment: Bone's self is starting to dislodge from his brain. The treatment is a series of therapeutic tasks; Bone must compliment a stranger each day, do good deeds without being asked, and remind himself each morning, that "Today is a good day"
But first, as a temporary measure, he also suggests Bone simply try to dance through the doorways. And for a time, Bone's square dancing, the only kind of dance he knows how to do, seems to more or less work.
Bone's condition begins to improve, but then his wife leaves him, and after a harrowing ordeal during which he nearly loses his life, Bone makes an astounding discovery about the man who has been calling himself Dr. Limongello.
Is Limongello's remedy the product of a deranged imagination or the cure for a modern epidemic threatening the very self?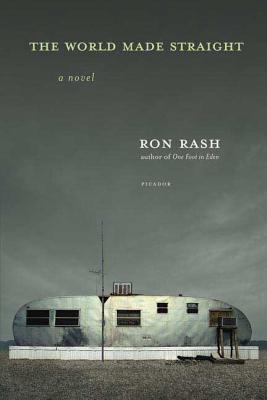 "Drugs and nature feature prominently in Rash's world, in opposing roles: drugs corrode the spirit and beget violence; nature injects a measure of uplift and wonder into otherwise hardscrabble lives."
"Eberbaugh says his schedule as a registered nurse allows him time to distribute and market the book."
25 years later, WV author publishes another Roadkill Cookbook
The Potlikker Papers tells the story of food and politics in the South over the last half century. Beginning with the pivotal role of cooks in the Civil Rights movement, noted authority John T. Edge narrates the South's journey from racist backwater to a hotbed of American immigration. In so doing, he traces how the food of the poorest Southerners has become the signature trend of modern American haute cuisine. This is a people's history of the modern South told through the lens of food.
Food was a battleground in the Civil Rights movement. Access to food and ownership of culinary tradition was a central part of the long march to racial equality. The Potlikker Papers begins in 1955 as black cooks and maids fed and supported the Montgomery Bus Boycott and it concludes in 2015 as a Newer South came to be, enriched by the arrival of immigrants from Lebanon to Vietnam to all points in between.
Along the way, The Potlikker Papers tracks many different evolutions of Southern identity --first in the 1970s, from the back-to-the-land movement that began in the Tennessee hills to the rise of fast and convenience foods modeled on Southern staples. Edge narrates the gentrification that gained traction in North Carolina and Louisiana restaurants of the 1980s and the artisanal renaissance that reconnected farmers and cooks in the 1990s and in the 00s. He profiles some of the most extraordinary and fascinating figures in Southern food, including Fannie Lou Hamer, Colonel Sanders, Edna Lewis, Paul Prudhomme, Craig Claiborne, Sean Brock, and many others.
Like many great provincial dishes around the world, potlikker is a salvage food. During the antebellum era, masters ate the greens from the pot and set aside the left-over potlikker broth for their slaves, unaware that the broth, not the greens, was nutrient-rich. After slavery, potlikker sustained the working poor, black and white. In the rapidly gentrifying South of today, potlikker has taken on new meanings as chefs have reclaimed the dish.
Over the last two generations, wrenching changes have transformed the South. The Potlikker Papers tells the story of that change--and reveals how Southern food has become a shared culinary language for the nation.
The Potlikker Papers by John T. Edge | Penguin Press | 9781594206559 | $28
---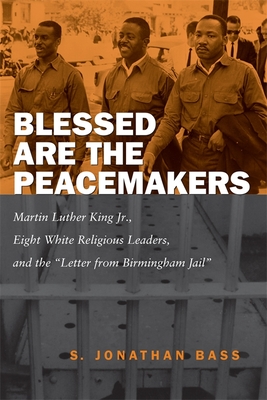 "Moderate" does not equal "lukewarm."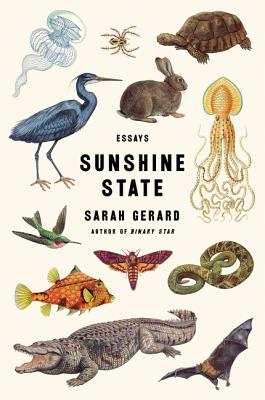 "these are real people that they're talking about. So if it's [a story about] somebody riding an alligator in Wal-Mart or something, what we're really laughing at is poverty, addiction, mental-health issues. There's no room for empathy in a joke like that."
For the week ending May 14. Books on the Southern Indie Bestseller List that are southern in nature or have been recently recommended by southern indie booksellers.


- The Pat Conroy Southern Book Prize |
- A SIBA Okra Pick 
See the full list here
Printable versions: Hardcover | Paperback | Children.
HARDCOVER
FICTION

1. Into the Water
Paula Hawkins, Riverhead, $28, 9780735211209
2. A Gentleman in Moscow
Amor Towles, Viking, $27, 9780670026197
3. The Fix
David Baldacci, Grand Central, $29, 9781455586561
4. Men Without Women
Haruki Murakami, Knopf, $25.95, 9780451494627
5. Anything Is Possible
Elizabeth Strout, Random House, $27, 9780812989403

HARDCOVER
NONFICTION

1. Astrophysics for People in a Hurry
Neil deGrasse Tyson, Norton, $18.95, 9780393609394
2. Option B
Sheryl Sandberg, Adam Grant, Knopf, $25.95, 9781524732684
3. Shattered
Jonathan Allen, Amie Parnes, Crown, $28, 9780553447088
4. Hillbilly Elegy
J.D. Vance, Harper, $27.99, 9780062300546
5. Hallelujah Anyway
Anne Lamott, Riverhead, $20, 9780735213586

Also of note:

3. Commonwealth
Ann Patchett, Harper Perennial, $16.99, 9780062491831
7. Dimestore: A Writer's Life
Lee Smith, Algonquin, $15.95, 9781616206468
9. Serafina and the Black Cloak
Robert Beatty, Disney/Hyperion, $7.99, 9781484711873
Click on a book to purchase from a great indie bookstore! See the full Southern Indie Bestseller list and the books that are Special to the Southern List here.
---
Events at Southern Indie Bookstores
See the full calendar | Find a Southern Indie Bookstore near you
Dorothea Benton Frank  (author appearance)
Dorothea Benton Frank | 05/25/2017, 06:00 pm | Page & Palette | Fairhope, AL
Juan Pablo de la Hoz - Chile Gay: testimonios de vida, amor y dolor - Gables  (author appearance)
Juan Pablo | 05/25/2017, 06:30 pm | Books & Books Inc | Coral Gables, FL
Michele Oka Doner - Intuitive Alphabet - Gables  (author appearance)
Michele Oka Doner | 05/25/2017, 07:00 pm | Books & Books Inc | Coral Gables, FL
Mark Pendergrast  (author appearance)
Mark Pendergrast | 05/25/2017, 07:00 pm | Tall Tales Book Shop, Inc. | Atlanta, GA
Alys Arden - THE ROMEO CATCHERS  (author appearance)
Alys Arden | 05/25/2017, 06:00 pm | Octavia Books | New Orleans, LA
Susan Cushman, Beth Ann Fennelly, & Julie Cantrell with A SECOND BLOOMING  (author appearance)
Susan Cushman | 05/25/2017, 05:00 pm | Square Books | Oxford, MS
Middle-grade author Michael Buckley and The Sisters Grimm 10th Anniversary Tour!  (author appearance)
Michael Buckley | 05/25/2017, 06:00 pm | Flyleaf Books | Chapel Hill, NC
ZACH POWERS presents GRAVITY CHANGES (in conversation with THOMAS CALDER)  (author appearance)
Zach Powers | 05/25/2017, 07:00 pm | Malaprop's Bookstore/Cafe | Asheville, NC
Tim Bauschmidt and Ramie Liddle - Driving Miss Norma: One Family's Journey to Saying 'Yes' to Living  (author appearance)
Tim Bauschmidt | 05/25/2017, 07:00 pm | Regulator Bookshop | Durham, NC
Phaedra Patrick - Rise & Shine, Benedict Stone  (author appearance)
Phaedra Patrick | 05/25/2017, 05:00 pm | The Country Bookshop | Southern Pines, NC
Reading and Signing with Matt Matthews   (author appearance)
Matt Matthews | 05/25/2017, 06:00 pm | Hub City Bookshop | Spartanburg, SC
Kristie Middleton at Prince Books  (author appearance)
Kristie Middleton | 05/25/2017, 06:00 pm | Prince Books | Norfolk, VA
Ben Greenman - Dig If You Will the Picture - Gables  (author appearance)
Ben Greenman | 05/26/2017, 08:00 pm | Books & Books Inc | Coral Gables, FL
Dorothea Benton Frank: Same Beach, Next Year   (author appearance)
Dorothea Benton Frank | 05/26/2017, 06:00 pm | Garden District Book Shop | New Orleans, LA
Michelle Gable Author of The Book of Summer  (author appearance)
Michelle Gable | 05/26/2017, 11:00 am | Litchfield Books | Pawleys Island, SC
Jeff VanderMeer at Functionally Literate  (author appearance)
Jeff Vandermeer | 05/27/2017, 07:00 pm | Bookmark It | Orlando, FL
Marichel Roca y Adriana Carrera - Drilo y Lula y su amiga Tilica - Gables  (author appearance)
Marichel Roca | 05/27/2017, 11:00 am | Books & Books Inc | Coral Gables, FL
Mary Alice Monroe-Beach House for Rent  (author appearance)
Mary Alice Monroe
| 05/27/2017, 07:00 pm | Eagle Eye Book Shop | Atlanta, GA
Kim Michele Richardson: A Path to Publication Discussion and Q&A  (author appearance)
Kim Michele Richardson | 05/27/2017, 03:00 pm | City Lights Bookstore | Sylva, NC
DADA MAHESHVARANANDA presents COOPERATIVE GAMES FOR A COOPERATIVE WORLD  (author appearance)
Dada Maheshvarandanda | 05/27/2017, 07:00 pm | Malaprop's Bookstore/Cafe | Asheville, NC
An Evening with National Book Award Winner (Poetry), Nikky Finney  (author appearance)
Nikky Finney | 05/27/2017, 07:00 pm | Star Line Books | Chattanooga, TN
Giovanni R. Grullart - Chocoliza City - Gables  (author appearance)
Giovanni R. | 05/28/2017, 03:00 pm | Books & Books Inc | Coral Gables, FL
Cocktails & Canapes with Mary Kay Andrews!  (author appearance)
Mary Kay Andrews | 05/28/2017, 02:00 pm | Duck's Cottage | Manteo, NC
CHIRON PUBLISHERS celebrate local authors JOYCE ROCKWOOD HUDSON & ROBERT HOSS  (author appearance)
Joyce Rockwood | 05/28/2017, 03:00 pm | Malaprop's Bookstore/Cafe | Asheville, NC
Kate Moore Discusses The Radium Girls  (author appearance)
Kate Moore | 05/28/2017, 02:00 pm | Fountain Bookstore | Richmond, VA
Meet Mary Kay Andrews!  (author appearance)
Mary Kay Andrews | 05/29/2017, 09:00 am | Duck's Cottage | Manteo, NC
Ilona Andrews, White Hot and Jeaniene Frost, Into The Fire  (author appearance)
Ilona Andrews | 05/30/2017, 06:30 pm | FoxTale Book Shoppe | Woodstock, GA
Daniel Wallace Launches his new novel Extraordinary Adventures  (author appearance)
Daniel Wallace | 05/30/2017, 07:00 pm | Flyleaf Books | Chapel Hill, NC
ROSIE MOLINARY presents BEAUTIFUL YOU: A DAILY GUIDE TO RADICAL SELF-ACCEPTANCE  (author appearance)
Rosie Molinaryin | 05/30/2017, 07:00 pm | Malaprop's Bookstore/Cafe | Asheville, NC
John Edge - The Potlikker Papers: A Food History of the Modern South  (author appearance)
John T. Edge | 05/30/2017, 07:00 pm | Quail Ridge Books & Music | Raleigh, NC
Jeff Shaara Book Talk & Signing   (author appearance)
Jeff Shaara | 05/30/2017, 06:00 pm | Fiction Addiction | Greenville, SC
Reading and Signing with Jim Minick  (author appearance)
Jim Minick
| 05/30/2017, 06:00 pm | Hub City Bookshop | Spartanburg, SC
Author event with Sandhya Menon, author of When Dimple Met Rishi, in conversation with Sheba Karim  (author appearance)
Sandhya Menon | 05/30/2017, 06:30 pm | Parnassus Books | Nashville, TN
Authors Round the South
www.authorsroundthesouth.com
Lady Banks is sponsored by the Southern Independent Booksellers Alliance, in support of independent bookstores in the South | SIBA | 3806 Yale Dr. | Columbia, SC 28409
You are receiving this email at @@email@@. If you wish to stop receiving email from us, you can simply remove yourself by replying with "unsubscribe" in the subject or by visiting: @@unsubscribe_url@@
---