Details

Published: 28 May 2017

28 May 2017
{The Great Potlikker and Cornpone Debate of 1931.}
In which Ms. Lee Smith makes a life in the terrain of the heart, Ms. Kristy Woodson Harvey's mother has an integral role in her daughter's new novel, Mr. John Hart did not mean to write a serial killer story, and Mr. John T. Edge discusses the Great Potlikker and Cornpone Debate of 1931.
May 28, 2017
Dearest Readers
Owing to an unexpected power outage during a storm (with hail! in May!), last week's Lady Banks Commonplace Book newsletter was sent out a day late, on the Thursday instead of the Wednesday. Somewhat to her surprise, many more people read and responded to the newsletter on that day than when it is sent in the middle of the week.
Her ladyship can take a hint. Accordingly, starting this week the Lady Banks Commonplace Book newsletter will be sent out on Thursdays, and the Calendar of Events the following day, on Fridays. If you would like to see a calendar with just the events for stores in your state, you may edit your subscription here:
Manage my Lady Banks Subscription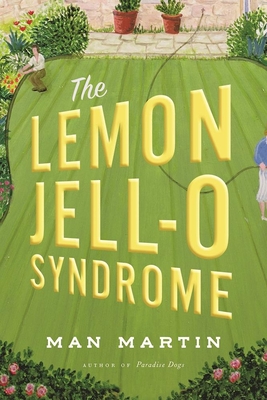 On the top of her ladyship's reading stack this week are two very different books. The first is The Lemon Jell-O Syndrome by Georgia author (and cartoonist, and high school English teacher, and debate coach) Man Martin. A gentle and funny medical mystery story-- and how often do you hear medical mysteries described as "gentle and funny?" -- that is yet unexpectedly wise. In truth, though, her ladyship, the editor has been somewhat a fan of Mr. Martin, ever since he sent her a video of his reading of a favorite passage in Macbeth.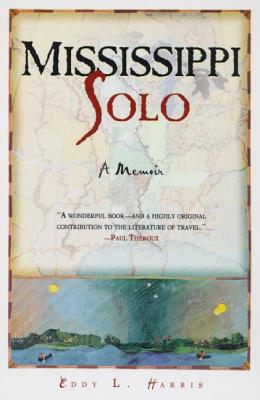 The other book is a battered copy of an unfamiliar work by Eddy L. Harris. Harris is best known for his travel memoir, Mississippi Solo, an account of a canoe trip down the great river. Indeed, Mississippi Solo is the only book of his her ladyship had ever read. So you can imagine her shock when, whilst waiting for her car to be inspected, she was wandering through the little shop by the mechanic's -- mostly army surplus knock-offs, containers of the three most popular kinds of motor oil, a truly amazing selection of key rings with little flashlights, and the odd plastic children's toy merchandise from five year old movies -- when she found, shoved in a corner a milk crate full of books for sale at 50 cents each. Mostly of a Christian evangelical bent, true, but also a few old cookbooks, several books of military adventure, some history of the Southern nostalgic variety, and there, improbably, a copy of a book called The South of Haunted Dreams: A Ride Through Slavery's Old Backyard, by none other than Mr. Eddy L. Harris. Opening to a random page, she found:
"The smoke from the fire drifted to me. The scents of growing tobacco that had filled my head all day now filled my memory. I sniffed my hand. It still smelled of Franklyn's, still smelled of southern soil. Although I had never smelled it before, it was a familiar smell,, like a taste in my memory, like home. The night smelled the way the South ought to smell. Green and dark and smoky."
What it was doing there her ladyship will never know, it is long out of print. She bought it without hesitation, recognizing a sign from the universe when she trips over one. It cost $13.60 to get her car inspected, $0.50 for the book, and $0.34 in sales tax. As signs and portents go, it was pretty affordable.
Read Independently! And shop local.

her ladyship, the editor
Lady Banks' Pick of the Week
---
Noteworthy poetry and prose from her ladyship's bedside reading stack.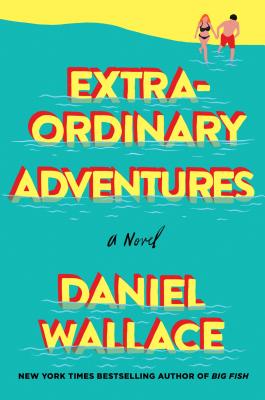 The news came just after dinner via a telephone call from a representative of an organization called Extraordinary Adventures. It was early evening, April 8, just as the sun had dipped behind Unit C, when the residual orange softened and dissolved like the yolk of a broken egg.
"I'm calling for an Edsel...Bronfman?" a woman said, or asked. "Not sure I have that right." She sounded tired, a little put out, irritated by his very name. "It's Bronfman or...Branfmon."
"This is Edsel Bronfman, " Edsel Bronfman said, tentatively, as if he actually might not be Edsel Bronfman, or was admitting to it under duress. He waited for the woman to respond, and time seemed to move so slowly, as he steeled himself for what was almost certainly bad news. Something had happened to his mother, or he had been fired from his job, or it was possibly his doctor, whom he had seen just last week for a checkup and who had told him he was fine, everything was fine--fine!--but who may hove just gotten his blood work back and discovered that something was terribly, terribly wrong. "You're thirty-four," the doctor would say. "It was bound to happen.. Luck to have lived as long as you did with a case of what you've got." Bronfman's capacity to anticipate the worst possible scenario in any circumstance was a shill he had been practicing since boyhood. He had become remarkably good at it.
--Daniel Wallace, Extraordinary Adventures, (St. Martins Press, 2017)
Meet the author!
Daniel Wallace at the Orange County Public Library  (author appearance)
Daniel Wallace | 06/01/2017, 06:30 pm | Writer's Block Bookstore | Winter Park, FL
Daniel Wallace - Extraordinary Adventures   (author appearance)
Daniel Wallace | 06/06/2017, 05:00 pm | Alabama Booksmith | Birmingham, AL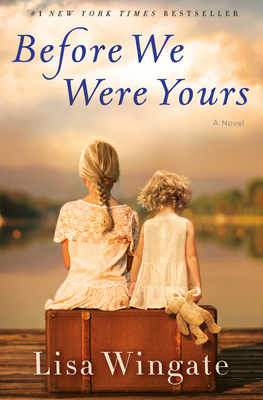 Through building her black-market business, Tann had basically invented modern American adoption.
Before We Were Yours -- a novel of a little-known era of human trafficking in American history.
Meet the author!
Lisa Wingate, Before We Were Yours Book Launch  (author appearance)
Lisa Wingate
| 06/06/2017, 06:30 pm | FoxTale Book Shoppe | Woodstock, GA
Lisa Wingate Author of Before We Were Yours  (author appearance)
Lisa Wingate
| 06/07/2017, 01:30 pm | Bookmiser | Roswell, GA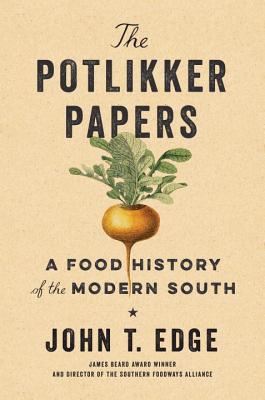 "Edge's graduate thesis was about the Potlikker and Cornpone debate of 1931"
Potlikker, race and the complicated evolution of Southern food
Meet the author!
John T. Edge discusses his new book The Potlikker Papers: A Food History of the Modern South  (author appearance)
John T. Edge | 06/01/2017, 07:00 pm | Flyleaf Books | Chapel Hill, NC
Author event with John T. Edge author of The Potlikker Papers  (author appearance)
John T. Edge | 06/06/2017, 06:30 pm | Parnassus Books | Nashville, TN
---
Recommended reading from Southern Indie Booksellers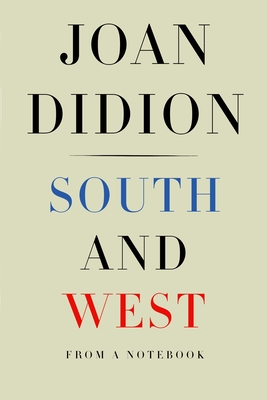 Imagine stumbling on ten Beatles songs that got cut from The White Album. South and West is like that, Joan Didion at her thrilling best. These essays were written in 1970, about the time she published, well, The White Album.
South and West: From a Notebook by Joan Didion ($21.00, Knopf Publishing Group), recommended by Ann, Parnassus Books, Nashville, TN.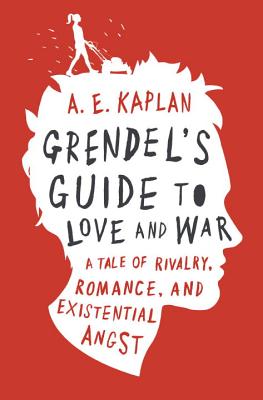 A.E. Kaplan has distilled a Virginia summer directly into Grendel's Guide to Love and War. Tom's desire to simply be a good son somehow leads him into a dangerous (but hilarious) prank war with his unsupervised neighbors. Amidst the crazy plans concocted by his older sister and best friend Ed, Tom continues working his summer job mowing lawns and his less than typical hobby: interviewing his elderly neighbors. More than the pranks or the quirky but entirely authentic characters, Grendel's Guide to Love and War is about Tom coming to terms with the realities of life and relationships. The humorous dialogue, emotional content, and incredible supporting cast make this is a unique but relatable book for fans of Simon Vs. the Homo Sapiens Agenda or John Green's early novels.
Grendel's Guide to Love and War by A. E. Kaplan ($17.99, Knopf Books for Young Readers), recommended by Johanna, Flyleaf Books, Chapel Hill, NC.
A perfect blend of science fiction and fantasy. Wizard meets science genius, or versus, or romantically entangled, or childhood friends now at odds with their world views, but are still attracted to each other. Great first book from Charlie Jane Anders, one of my favorite IO9 editors.
All the Birds in the Sky by Charlie Jane Anders ($15.99, Tor Books), recommended by Adam, Fiction Addiction, Greenville, SC.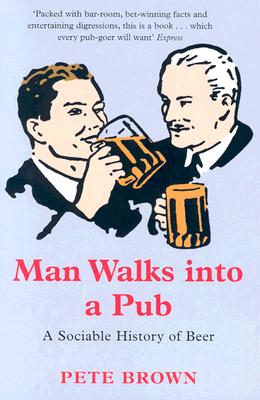 In this Bill Bryson-esque history of pub culture and drinking in England, author Pete Brown carbonates the proceedings with just the right amount of humor and trivia (from "taking you down a peg" to Crocodile Dundee) to make it all go down smoothly.
Man Walks Into a Pub: A Sociable History of Beer by Pete Brown ($15.95, Pan Books), recommended by Steve, Fountain Books, Richmond, VA.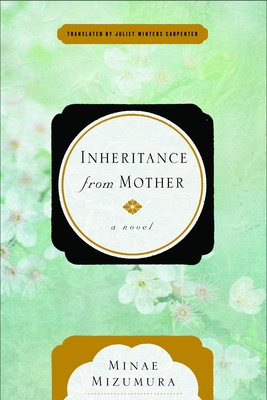 I just finished reading an amazing new novel in translation: Inheritance from Mother by Minae Mizumura (translated by Juliet Winters Carpenter). It's a long novel that was published over a two-year period in a Japanese magazine, as a homage to earlier Japanese serial novels. It follows a middle-aged woman named Mitsuki and her attempts to rearrange her life upon her realization that her husband is cheating on her, that her mother will soon be dying and leaving she and her sister a sizable inheritance, and her constant ruminations on money and the ways she will fill her time and economize her savings until she, too, dies. If that all sounds morbid and dark, it is, but there is also a subtle humor at work during the novel, with both sisters talking about how they'll celebrate when their mother finally dies--their relationship to her is fraught, to say the least--and the many flashbacks into the past add a lot of depth to the characters and the family history overall, leaving me with the feeling of really knowing these characters and of feeling sad to have to leave them by the end of the novel. Luckily, it's relatively long, and Mizumura's writing style is simple but elegant, not forcing you to get too bogged down in deciphering the beauty of each sentence, and really letting you enjoy the characters and the plot.
Inheritance from Mother by Minae Mizumura, translated by Julia Winters Carpenter ($27.95, Other Press), recommended by Jacob, Malaprops Bookstore/Café, Asheville, NC.
More bookseller recommendations
top | share this
---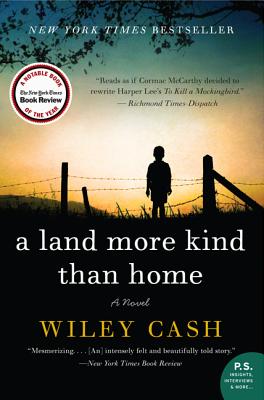 "Wiley Cash knows how to grab his reader on page one and hang on for dear life"
A Land More Kind Than Home chosen for Spokane 2017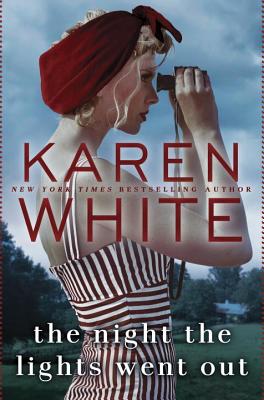 ". . .you can immerse yourself in Sweet Apple's past and present, living there for as long as White tells the story."
---
The List: The Southern Book Prize Long List, Juvenile Literature
The 2017 Southern Book Prize Long (Long, Loooong) List was announced on April 3, featuring the entire list of nominated titles.  Over 140 great Southern books were nominated by Southern Indie booksellers, making the Long List one of the most comprehensive and exciting reading lists of new Southern literature. See the entire list here.
---
She Dreams of Cows: Bren McClain at Page 158 Books.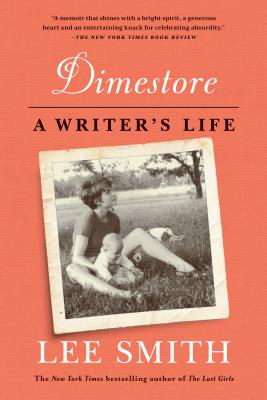 "This is an enviable life, to live in the terrain of one's heart."
North Carolina Writers vie for Southern Book Prizes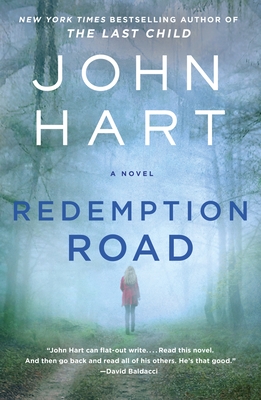 "I never set out to write it. I even hate the term "serial killer book," but there it is."
With a perfect pace and charming tone, it's easy to fall into Extraordinary Adventures and become engrossed. Edsel Bronfman is sweet and a bit hapless, but you'll hope for him as each day passes. His Birmingham is populated with delightfully (and insidiously) odd characters that lead him through a humorous, if delayed, coming-of-age. Wallace's Extraordinary Adventures is a reminder of how any ordinary person can live with an open heart and create their own fantastical world. -- Johanna, Flyleaf Books in Chapel Hill, NC 
A large-hearted and optimistic novel, Extraordinary Adventures is the latest from the New York Times bestselling Daniel Wallace.
Edsel Bronfman works as a junior executive shipping clerk for an importer of Korean flatware. He lives in a seedy neighborhood and spends his free time with his spirited mother. Things happen to other people, and Bronfman knows it. Until, that is, he gets a call from operator 61217 telling him that he's won a free weekend at a beachfront condo in Destin, Florida. But there's a catch: the offer is intended for a couple, and Bronfman has only seventy-nine days to find someone to take with him.
The phone call jolts Bronfman into motion, initiating a series of truly extraordinary adventures as he sets out to find a companion for his weekend getaway. Open at last to the possibilities of life, Bronfman now believes that anything can happen. And it does.
Extraordinary Adventures by Daniel Wallace | St. Martin's Press | 9781250118455 | $25.99
---
Bookseller to Author: Nicole McManus talks to Kristy Woodson Harvey
Nicole McManus, one of the "sisters" of My Sisters Books in Pawley's Island, SC, is also a well-known book blogger, writing under name "AriesGrl" (guess what her horoscope sign is?). She recently interviewed a rising favorite writer among southern booksellers, Kristy Woodson Harvey, a woman who is as nice as her books are good:
Nicole: Could you please tell everyone a little bit about yourself and your books? 
Kristy: I am a North Carolina girl, a UNC grad (Go Heels!) and have the cutest husband and son. I love, love being an author and still pinch myself every day. This is my third novel, but the first in the Peachtree Bluff series.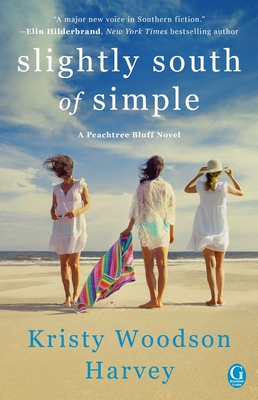 Slightly South of Simple shows the different dynamics in each generation of a family. Is there one character in particular that you relate to the most?
That's a good question. . .I am definitely not like Caroline. I can say that for sure! As Ansley says, Caroline can be tricky. But I do relate to her instinct to protect her children. I think I put a little of myself into all of my characters and even if I haven't gone through the things that they have I can find some emotion that mirrors what they are likely feeling. In some ways I think that each of these characters is sort of finding her path through this series, and I relate to that very much. I never imagined I'd be an author!
Your books have incredible, strong women. How do you find inspiration for naming your characters? 
Truth time: My mom named these characters! And I think she did a great job! I was on a really tight deadline for this book and I knew these characters, but I didn't really have names in mind. So I told her all about them and she named them for me!
Where do you find inspiration to tell these poignant stories? 
That's a great question. I get inspiration from everything! I usually get ideas at random times when my mind is clear and I am relaxed, which makes me think that my subconscious is working on my stories all the time. I wish I could pinpoint something cut and dry that I could replicate for inspiration, but it seems to sort of be delivered to me. It's a really magical feeling.
There is something special about Southern-themed books. Do you have a favorite place to visit? 
I live in Beaufort, NC and it really is my favorite place on earth. I travel a lot for book events, so I am always so excited to just get to be at home and enjoy the beach and the water and have a little down time with my family.
Who are some of your favorite authors? 
Mary Alice Monroe, Patti Callahan Henry, Elin Hilderbrand, Karen White, Amy Reichert, Paula McClain and Ann Garvin are a few of my must-reads.
Besides writing, what is something else you are passionate about? 
I don't think there is much that I'm as passionate about as writing besides my family. But I love yoga (I got my certification a few years ago!) and tennis and reading, of course!!
Do you have any new books in the works? 
Yes! The second book in the Peachtree Bluff series, THE SECRET TO SOUTHERN CHARM, and I can't wait to share Sloane's story with the world—and a little more of Ansley, Caroline and Emerson's story, of course!
Could you tell us your ideal writing/reading day? 
My ideal day usually consists of dropping my son off at school, going to an exercise class, writing for two hours or so, working on emails and publicity for a couple of hours, having lunch with my husband and then working on Design Chic before picking my son up from school. I love ending the day with a long bath and a good book. It's the ultimate relaxation!
Where can readers find you and your books online? 
My website is kristywoodsonharvey.com and my interior design blog is mydesignchic.com. You can follow me on Instagram and Twitter at @kristywharvey, on Facebook at facebook.com/kristywoodsonharvey and on Pinterest at pinterest.com/mydesignchic.
---
For the week ending May 21. Books on the Southern Indie Bestseller List that are southern in nature or have been recently recommended by southern indie booksellers.


- The Pat Conroy Southern Book Prize |
- A SIBA Okra Pick 
See the full list here
Printable versions: Hardcover | Paperback | Children.
HARDCOVER
FICTION

1. Into the Water
Paula Hawkins, Riverhead, $28, 9780735211209
2. A Gentleman in Moscow
Amor Towles, Viking, $27, 9780670026197
3. Anything Is Possible
Elizabeth Strout, Random House, $27, 9780812989403
4. Testimony
Scott Turow, Grand Central, $28, 9781455553549
5. Same Beach, Next Year
Dorothea Benton Frank, Morrow, $27.99, 9780062390783

HARDCOVER
NONFICTION

1. Hillbilly Elegy
J.D. Vance, Harper, $27.99, 9780062300546
2. Astrophysics for People in a Hurry
Neil deGrasse Tyson, Norton, $18.95, 9780393609394
3. Option B
Sheryl Sandberg, Adam Grant, Knopf, $25.95, 9781524732684
4. Multipliers: How the Best Leaders Make Everyone Smarter
Liz Wiseman, HarperBusiness, $28.99, 9780062663078
5. Make Your Bed
William H. McRaven, Grand Central, $18, 9781455570249

Also of note:

12. The Potlikker Papers: A Food History of the Modern South
John T. Edge, Penguin Press, $28, 9781594206559
4. Commonwealth
Ann Patchett, Harper Perennial, $16.99, 9780062491831
7. Dimestore: A Writer's Life
Lee Smith, Algonquin, $15.95, 9781616206468
Click on a book to purchase from a great indie bookstore! See the full Southern Indie Bestseller list and the books that are Special to the Southern List here.
---
Events at Southern Indie Bookstores
See the full calendar | Find a Southern Indie Bookstore near you
Willy A. Bermello - Saliendo de la Oscuridad - Gables  (author appearance)
Willy A. Bermello | 06/01/2017, 08:00 pm | Books & Books Inc | Coral Gables, FL
Daniel Wallace at the Orange County Public Library  (author appearance)
Daniel Wallace | 06/01/2017, 06:30 pm | Writer's Block Bookstore | Winter Park, FL
Equally Wed Atlanta Book Launch!  (author appearance)
Kirsten Palladino | 06/01/2017, 06:00 pm | Charis Books & More | Atlanta, GA
Jessica B. Harris  (author appearance)
Jessica B. Harris | 06/01/2017, 06:00 pm | Garden District Book Shop | New Orleans, LA
Jeff Shaara  (author appearance)
Jeff Shaara | 06/01/2017, 07:00 pm | Bookmarks | Winston-Salem, NC
Garret Woodward's Book of Bluegrass Interviews  (author appearance)
Garret Woodward | 06/01/2017, 06:30 pm | City Lights Bookstore | Sylva, NC
John T. Edge discusses his new book The Potlikker Papers: A Food History of the Modern South  (author appearance)
John T. Edge | 06/01/2017, 07:00 pm | Flyleaf Books | Chapel Hill, NC
JOHN TRUMP presents STILL & BARREL: CRAFT SPIRITS IN THE OLD NORTH STATE  (author appearance)
John Trump | 06/01/2017, 07:00 pm | Malaprop's Bookstore/Cafe | Asheville, NC
Author Event: Sherrilyn Kenyon - Deadmen Walking (Deadman's Cross)  (author appearance)
Sherrilyn Kenyon | 06/01/2017, 07:00 pm | Park Road Books | Charlotte, NC
Karen Amspacher and Barbara Garrity-Blake, Living at the Water's Edge: A Heritage Guide to the Outer Banks Byway  (author appearance)
Karen Amspacher | 06/01/2017, 07:00 pm | Regulator Bookshop | Durham, NC
Cafe Mortal With The Center For Creative Aging  (other event)
06/01/2017, 11:30 am | Scuppernong Books | Greensboro, NC
Ashley Jones Reading and Signing  (author appearance)
Ashley Jones | 06/01/2017, 07:00 pm | Hub City Bookshop | Spartanburg, SC
Billy Reed  (author appearance)
Billy Reed | 06/01/2017, 05:30 pm | Burke's Book Store | Memphis, TN
Author event with Lisa Ko and Weike Wang in conversation with Ann Patchett  (author appearance)
Lisa Ko | 06/01/2017, 06:30 pm | Parnassus Books | Nashville, TN
Meet the Author: Stewart Lewis  (author appearance)
Stewart Lewis | 06/01/2017, 07:00 pm | Hooray For Books | Alexandria, VA
J.C. Villegas  (author appearance)
J.C. Villegas | 06/02/2017, 06:00 pm | Page & Palette | Fairhope, AL
Coral Gables Gallery Night Opening: Dmitry Zhitov: Photographs from The Faces and Voices of Cuba - Gables  (author appearance)
Dmitry Zhitov | 06/02/2017, 07:00 pm | Books & Books Inc | Coral Gables, FL
Man Martin - The Lemon Jell-O Syndrome  (author appearance)
Man Martin
| 06/02/2017, 05:30 pm | Midtown Reader | Tallahassee, FL
Local Author Stephen Corey: STARTLED AT THE BIG SOUND  (author appearance)
Stephen Corey | 06/02/2017, 06:30 pm | Avid Bookshop | Athens, GA
Local Author Stephen Corey: Startled at the Big Sound  (author appearance)
Stephen Corey | 06/02/2017, 06:30 pm | Avid Bookshop at Five Points | Athens, GA
Andrea D. Lewis Author Event!  (author appearance)
Andrea D. Lewis | 06/02/2017, 07:00 pm | Little Shop of Stories | Decatur, GA
Lucy Buffett: An Evening of Southern Food  (author appearance)
Lucy Buffett | 06/02/2017, 07:30 pm | Bookmarks | Winston-Salem, NC
Walter Gragg Author of The Red Line  (author appearance)
Walter Gragg | 06/02/2017, 11:00 am | Litchfield Books | Pawleys Island, SC
Fundación Lily's Wellness - My Sister Lily - Gables  (author appearance)
Patricia Parron | 06/03/2017, 03:00 pm | Books & Books Inc | Coral Gables, FL
Local Author Heather Skyler: Vegas Girls  (author appearance)
Heather Skyler | 06/03/2017, 06:30 pm | Avid Bookshop | Athens, GA
Book Release Party for Laurel Snyder's Orphan Island!  (author appearance)
Laurel Snyder
| 06/03/2017, 07:00 pm | Little Shop of Stories | Decatur, GA
Sheila Williams - My Mother's Keeper  (author appearance)
Sheila Williams | 06/03/2017, 02:00 pm | Tall Tales Book Shop, Inc. | Atlanta, GA
Lucy Buffett at the 12th Annual Salute! NC Wine Celebration  (author appearance)
Lucy Buffett | 06/03/2017, 01:00 pm | Bookmarks | Winston-Salem, NC
AIYANNA SEZAK presents A TANGLED TREE: MY FATHER'S PATH TO IMMORTALITY  (author appearance)
Aiyanna Sezak | 06/03/2017, 07:00 pm | Malaprop's Bookstore/Cafe | Asheville, NC
Southern Author Event: Richard Barnes - Cult  (author appearance)
Richard Barnes | 06/03/2017, 02:00 pm | Park Road Books | Charlotte, NC
Mark Weathington - Gardening in the South: The Complete Homeowner's Guide  (author appearance)
Mark Weathington | 06/03/2017, 02:00 pm | Quail Ridge Books & Music | Raleigh, NC
Patricia Lockwood, Priestdaddy: A Memoir  (author appearance)
Patricia Lockwood | 06/03/2017, 07:00 pm | Regulator Bookshop | Durham, NC
Adam W. Jones - Cecil and the Big Wave (Cecil the Littlest Ant)  (author appearance)
Adam W. Jones | 06/03/2017, 11:00 am | Scuppernong Books | Greensboro, NC
Steve Cushman - Hopscotch  (author appearance)
Steve Cushman | 06/03/2017, 07:00 pm | Scuppernong Books | Greensboro, NC
Ashley Oliphant Reading  (author appearance)
Ashley Oliphant | 06/03/2017, 04:00 pm | Edisto Island Bookstore | Edisto Island, SC
Kelly Osbourne Womens Expo- There Is No F*cking Secret  (author appearance)
Kelly Osbourne | 06/04/2017, 01:30 pm | Eagle Eye Book Shop | Atlanta, GA
Kim Crockett-Corson Author Event!  (author appearance)
Kim Crockett-Corson | 06/04/2017, 03:00 pm | Little Shop of Stories | Decatur, GA
C. D. (Cheri) Collins: Arise and Call her Blessed: A Daughter's Memoir  (author appearance)
C.D. Collins | 06/04/2017, 02:00 pm | Garden District Book Shop | New Orleans, LA
Author Event: George Lakey - Viking Economics  (author appearance)
George Lakey | 06/04/2017, 02:00 pm | Park Road Books | Charlotte, NC
Sundry Poets - A Trio of NC Poets  (author appearance)
Dorothy Baird | 06/04/2017, 02:00 pm | Quail Ridge Books & Music | Raleigh, NC
Nicholas E. Reynolds - WRITER, SAILOR, SOLDIER, SPY: Ernest Hemingway's Secret Adventures, 1935-1961  (author appearance)
Nicholas E. Reynolds | 06/05/2017, 06:00 pm | Octavia Books | New Orleans, LA
LIYANA SILVER presents FEMININE GENIUS  (author appearance)
Liyana Silver | 06/05/2017, 07:00 pm | Malaprop's Bookstore/Cafe | Asheville, NC
Jennifer Ritterhouse - 'Discovering the South' (N&O Editor's Story)  (author appearance)
Jennifer Ritterhouse | 06/05/2017, 07:00 pm | Quail Ridge Books & Music | Raleigh, NC
George Lakey, Viking Economics: How the Scandinavians Got It Right -- and How We Can, Too  (author appearance)
George Lakey | 06/05/2017, 07:00 pm | Regulator Bookshop | Durham, NC
Daniel Wallace - Extraordinary Adventures   (author appearance)
Daniel Wallace | 06/06/2017, 05:00 pm | Alabama Booksmith | Birmingham, AL
Denise Jacobs - Banish Your Inner Critic: Identify and Eliminate Mental Blocks to Unleash Creativity - Gables  (author appearance)
Denise Jacobs | 06/06/2017, 07:00 pm | Books & Books Inc | Coral Gables, FL
David Leite presents Notes On A Banana  (author appearance)
David Leite | 06/06/2017, 06:00 pm | Vero Beach Book Center | Vero Beach, FL
Mariam Davis- The Axeman Of New Orleans  (author appearance)
Miriam Davis | 06/06/2017, 07:00 pm | Eagle Eye Book Shop | Atlanta, GA
Lisa Wingate, Before We Were Yours Book Launch  (author appearance)
Lisa Wingate
| 06/06/2017, 06:30 pm | FoxTale Book Shoppe | Woodstock, GA
Laura Cayouette: The Hidden Huntsman: A Charlotte Reade Mystery  (author appearance)
Laura Cayouette | 06/06/2017, 06:00 pm | Garden District Book Shop | New Orleans, LA
BOLDLY BOOKISH YA Author Tour featuring Tara Altebrando, Sarah Tolcser, Emery Lord, and Brigid Kemmerer  (author appearance)
Tara Altebrando | 06/06/2017, 06:00 pm | Octavia Books | New Orleans, LA
MARK POWELL presents SMALL TREASONS  (author appearance)
Mark Powell | 06/06/2017, 07:00 pm | Malaprop's Bookstore/Cafe | Asheville, NC
Kevin Duffus - The Story of Cape Fear and Bald Head Island  (author appearance)
Kevin Duffus | 06/06/2017, 07:00 pm | Quail Ridge Books & Music | Raleigh, NC
Ron Morris, No Bull: The Real Story of the Durham Bulls and the Rebirth of a Team and a City  (author appearance)
Ron Morris | 06/06/2017, 07:00 pm | Regulator Bookshop | Durham, NC
Dada Maheshvarananda - Cooperarative Games for a Cooperative World  (author appearance)
DADA MAHESHVARANANDA | 06/06/2017, 07:00 pm | Scuppernong Books | Greensboro, NC
Author event with John T. Edge author of The Potlikker Papers  (author appearance)
John T. Edge | 06/06/2017, 06:30 pm | Parnassus Books | Nashville, TN
Barth David Schwartz - Pasolini Requiem - Gables  (author appearance)
Barth David | 06/07/2017, 08:00 pm | Books & Books Inc | Coral Gables, FL
Lisa Wingate Author of Before We Were Yours  (author appearance)
Lisa Wingate
| 06/07/2017, 01:30 pm | Bookmiser | Roswell, GA
Abby Stern: According to a Source  (author appearance)
Abby Stern | 06/07/2017, 06:00 pm | Garden District Book Shop | New Orleans, LA
ARAH DOOLEY presents YA novel ASHES TO ASHEVILLE  (author appearance)
Arah Dooley | 06/07/2017, 07:00 pm | Malaprop's Bookstore/Cafe | Asheville, NC
Local Author Event: A.J. Hartley - Firebrand  (author appearance)
A J Hartley | 06/07/2017, 07:00 pm | Park Road Books | Charlotte, NC
David Gessner, Ultimate Glory: Frisbee, Obsession, and My Wild Youth  (author appearance)
David Gessner | 06/07/2017, 07:00 pm | Regulator Bookshop | Durham, NC
Shari Lapena - The Couple Next Door  (author appearance)
Shari Lapena | 06/07/2017, 05:00 pm | The Country Bookshop | Southern Pines, NC
Authors Round the South
www.authorsroundthesouth.com
Lady Banks is sponsored by the Southern Independent Booksellers Alliance, in support of independent bookstores in the South | SIBA | 3806 Yale Dr. | Columbia, SC 28409
You are receiving this email at @@email@@. If you wish to stop receiving email from us, you can simply remove yourself by replying with "unsubscribe" in the subject or by visiting: @@unsubscribe_url@@
---