Details

Published: 23 July 2017

23 July 2017
{On writing to keep a place alive.}
In which her ladyship, the editor, makes travel plans, Mr. Ron Rash returns home, the booksellers at Gottwals Books give a book to every child in their community facing their first day at school, and Ms. Elizabeth Willis of Avid Books has some reading suggestions for "everyone who is yearning to get away and connect with feral cats in a foreign city." Who isn't?
July 23, 2017
Dearest Readers
In a couple months, her ladyship, the editor, will be travelling to New Orleans to attend the SIBA Discovery Show and #ReadNOLA. The first is the annual industry trade show -- very boring, full of seminars about retail profitability and the ins and outs of business lease negotiations (okay, and also about books and authors). But #ReadNOLA, now, that is tons of fun. It is a Sunday afternoon filled with good food --this is New Orleans, after all -- author panels, meet-and-greets with writers, and the kind of fabulous witty repartee that only a roomful of Southern book lovers can produce.
And if that weren't enough, the cherry -- cherries -- on the top of the afternoon are Christina Baker Kline and Joshilyn Jackson: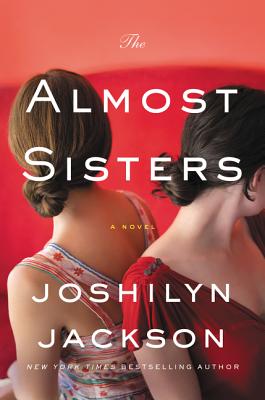 Because, let's be honest. Look at those two. Aren't they just the epitome of "cherry on top"?
The event is sponsored by the wonderful and indefatigable women at She Reads, the online book club and readers' website that has already done some serious damage to her ladyship's book budget. Authors and panels are still being added to the program, but like last year's edition, #ReadSavannah, the event is likely to sell out quickly.
Click here to purchase your tickets and to see other confirmed authors.
Read Independently! And shop local.

her ladyship, the editor
Lady Banks' Pick of the Week
---
Noteworthy poetry and prose from her ladyship's bedside reading stack.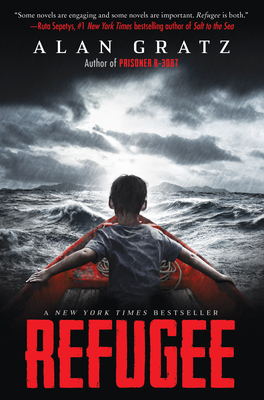 CRACK! BANG!
Josef Landau shot straight up in bed, his heart racing. That sound—it was like  someone had kicked the front door in. Or had he dreamed it?
Josef listened, straining his ears in the dark. He wasn't used to the  sounds of this new flat, the smaller one he and his family had  been  forced to move  into. They couldn't afford their old place, not since the Nazis told Josef's father he wasn't allowed to practice law anymore because he was Jewish.
Across the room, Josef's little sister, Ruth, was still asleep. Josef tried to relax. Maybe he'd just been having a nightmare.
Something in the darkness outside his  room moved with a grunt and a scuffle.
Someone was in the house!
Josef  scrambled backward on his bed, his eyes wide. There was a shattering sound in the next room— crisssh! Ruth woke up and screamed. Screamed in sheer blind terror. She was only six years old.
"Mama!" Josef cried. "Papa!"
--Alan Gratz, Refugee, (Scholastic Press, 2017)
Meet the author!
Author Event - Alan Gratz  (author appearance)
Alan Gratz | 07/29/2017, 04:00 pm | The Country Bookshop | Southern Pines, NC
Southern Author Event: Alan Gratz - Refugee  (author appearance)
Alan Gratz | 07/30/2017, 02:00 pm | Park Road Books | Charlotte, NC
"One thing about being a writer; you can never leave a place completely. That's one of the reasons you do write, to keep that place alive"
Ron Rash comes home to Chester
Once she researched how some libraries were placed near schools to promote literacy among students, she wondered if the same could be done for tourists.
Little Free Library coming to Natchez, MS
---
Recommended reading from Southern Indie Booksellers
I loved Irenie from the moment I met her. The raw honesty of Irenie's need to own her own body and soul nearly broke me at times. It's a story of need and courage. Tradition and prejudices. Fear and power and the drive to overcome.
Julia's language and descriptions are vivid and beyond compare. At the first reading, I turned pages through from beginning to end without stopping. On the second, I began to underline the language, the poetry on every page.
From 1939 to present we have "come along way, baby." Yet, until every woman has the opportunity to be herself without man or government having control over her, we haven't come far enough. Irenie's soul demanded to be born. We would do well to listen to ourselves.
I can't say enough about Julia Frank's writing style and use of prose. It's everything fiction should be. Every word a sword, a sunburst, a cool mountain cave. And as a storyteller? She's a moonspinner.
Over the Plain Houses by Julia Franks ($26.00*, Hub City Press), recommended by FoxTale Book Shoppe, Atlanta, GA.
 Winner of the 2017 Southern Book Prize: Fiction, Literary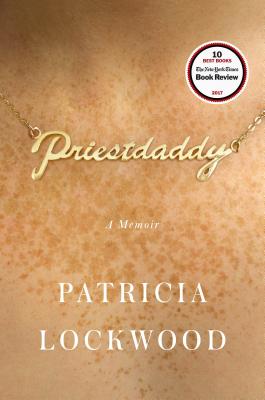 From the publisher: From Patricia Lockwood--a writer acclaimed for her wildly original voice--a vivid, heartbreakingly funny memoir about balancing identity with family and tradition. Father Greg Lockwood is unlike any Catholic priest you have ever met--a man who lounges in boxer shorts, loves action movies, and whose constant jamming on the guitar reverberates "like a whole band dying in a plane crash in 1972." His daughter is an irreverent poet who long ago left the Church's country. When an unexpected crisis leads her and her husband to move back into her parents' rectory, their two worlds collide...
From the staff at The Country Bookshop: This is the funniest book I've read this year. You will Laugh. Out. Loud.
Priestdaddy: A Memoir by Patricia Lockwood ($27.00*, Riverhead Books), recommended by The Country Bookshop, Southern Pines, NC.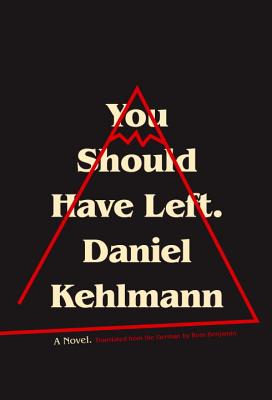 Daniel Kehlmann's novella sent shivers down my spine and kept me asking, "Just what is happening here?" A screenwriter tries to break through writer's block during a vacation with his family at a mountain house in Germany, but soon finds himself confronting sinister and physics-defying phenomena. I picked this up looking for a quick and entertaining read, but the story grabbed my wits and tossed them into its skewed events--and compelled me to read it again. A deliciously frightening tale.
You Should Have Left. by Daniel Kehlman ($18.00*, Pantheon Books), recommended by Quail Ridge Books, Raleigh, NC.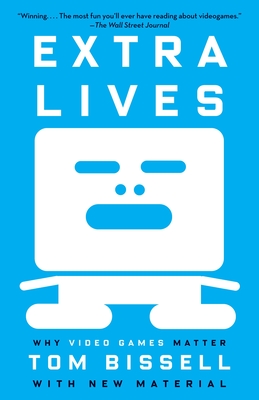 The best book I've ever read about video games. Bissell takes games seriously as an art form worthy of thoughtful criticism while never idealizing away their flaws. Extra Lives is broken up into memoir-ish chapters focusing on the author's relationship to a single game at a time. "Grand Thefts" is a devastating high point, but they all have unique insights.
Extra Lives: Why Video Games Matter by Tom Bissell ($15.95*, Vintage Books), recommended by Flyleaf Books, Chapel Hill, NC.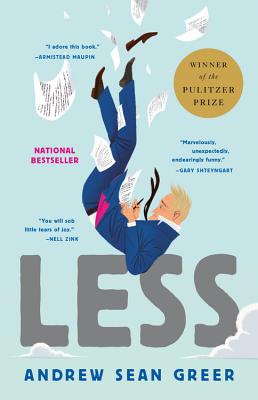 In Andrew Sean Greer's new novel, Less, novelist Arthur Less, on the brink of turning 50, runs away from an ex-boyfriend's wedding to go on a world tour. "Despite all his mishaps, missteps, misunderstandings, and mistakes, Less is, above all, a love story." The voice is charming, the characters are hilarious and delightful, and you cheer for Less through this entire anxiety-ridden trek across the globe to find himself and what will make him truly happy. A perfect feel-good literary beach read for 2017!
Less by Andrew Sean Greer ($26.00*, Lee Boudreaux Books), recommended by Quail Ridge Books, Raleigh, NC.
More bookseller recommendations
top | share this
---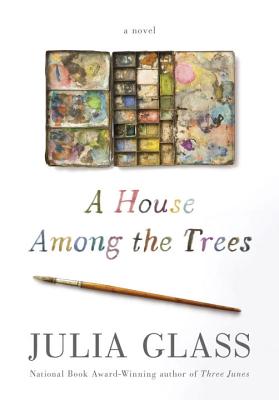 "She remembers a candlelit party in St. Anthony's Garden, the way everyone who falls in love with New Orleans remembers something beautiful; a transformative moment here."
Julia Glass, A House Among the Trees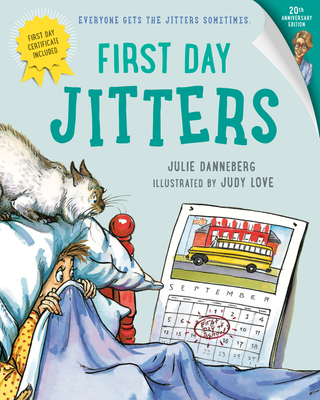 "Our oldest is going into first grade, and just seeing her eyes open up to the love of reading has just been a powerful thing, and buying these books for all these kids in middle Georgia is just a reflection of that for us."
Gottwals Books to give away 8000 books
---
Vivian Howard, star of PBS's A CHEF'S LIFE, celebrates the flavors of North Carolina's coastal plain in more than 200 recipes and stories.
This new classic of American country cooking proves that the food of Deep Run, North Carolina--Vivian's home--is as rich as any culinary tradition in the world.
Organized by ingredient with dishes suited to every skill level--from beginners to confident cooks--DEEP RUN ROOTS features time-honored simple preparations alongside extraordinary meals from her acclaimed restaurant Chef and the Farmer. Home cooks will find photographs for every single recipe.
As much a storybook as it is a cookbook, Deep Run Rootsimparts the true tale of Southern food: rooted in family and tradition, yet calling out to the rest of the world.
Ten years ago, Vivian opened Chef and the Farmer and put the nearby town of Kinston on the culinary map. But in a town paralyzed by recession, she couldn't hop on every new culinary trend. Instead, she focused on rural development: If you grew it, she'd buy it. Inundated by local sweet potatoes, blueberries, shrimp, pork, and beans, Vivian learned to cook the way generations of Southerners before her had, relying on resourcefulness, creativity, and the traditional ways of preserving food.
Deep Run Roots is the result of years of effort to discover the riches of Eastern North Carolina. Like The Fannie Farmer Cookbook, The Art of Simple Food, and The Taste of Country Cookingbefore it, this is landmark work of American food writing.
NONFICTION: Cooking | Deep Run Roots: Stories and Recipes from My Corner of the South by Vivian Howard (Little Brown and Company, 9780316381109) | BUY FROM AN INDIE
---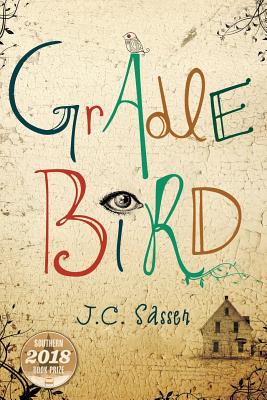 "When there's tragedy in a small town, everybody feels it. When there's joy in a small town, everybody feels it"
Candler County novelist writes about her roots
I love my work here, love my customers, love the community, they love us, but sometimes time just pushes us inexorably onwards and you have to make a decision about what you want to do next.
Humpus Bumpus Books (Cummings, GA) is closing
---
The List: Small Press Summer Reads from Avid Bookshop in Athens, Georgia
"Let one of these books transport you to a desolate beach strewn with putrid trash, regret and/or loneliness. It's better that way." - Elizabeth Willis
---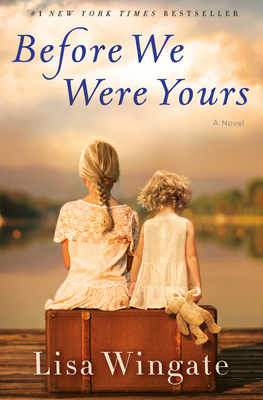 "a troubling, powerful story that revolves around a children's home in Tennessee that kidnapped poor children, abused them, and sold them to rich families for a huge profit. The story is fiction, but the children's home was not."
Family focused novels reveal human struggles
---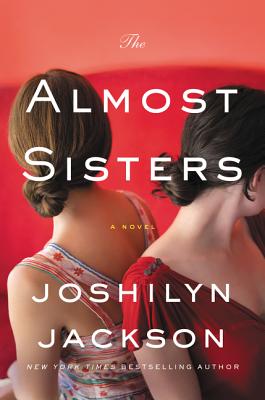 "My grandmother Birchie and her best friend Wattie acted like if God bit 'em they'd taste sweet all the way through."
"A Southern sense of place, perfectly captured with a beautiful sense of purpose" -Stephanie Iwanski, Turnrow Book Company, (Greenwood, MS)

Meet the author!
JOSHILYN JACKSON presents THE ALMOST SISTERS  (author appearance)
Joshilyn Jackson | 08/01/2017, 06:00 pm | Bookmiser | Roswell, GA
---
JOSEF is a Jewish boy living in 1930s Nazi Germany. With the threat of concentration camps looming, he and his family board a ship bound for the other side of the world...
ISABEL is a Cuban girl in 1994. With riots and unrest plaguing her country, she and her family set out on a raft, hoping to find safety in America...
MAHMOUD is a Syrian boy in 2015. With his homeland torn apart by violence and destruction, he and his family begin a long trek toward Europe...
All three kids go on harrowing journeys in search of refuge. All will face unimaginable dangers--from drownings to bombings to betrayals. But there is always the hope of tomorrow. And although Josef, Isabel, and Mahmoud are separated by continents and decades, shocking connections will tie their stories together in the end.
This action-packed novel tackles topics both timely and timeless: courage, survival, and the quest for home.
Refugee by Alan Gratz | Scholastic Press | 9780545880831 | Read the first chapter
---
For the week ending July 23. Books on the Southern Indie Bestseller List that are southern in nature or have been recently recommended by southern indie booksellers.


- The Pat Conroy Southern Book Prize |
- A SIBA Okra Pick 
See the full list here
Printable versions: Hardcover | Paperback | Children.
HARDCOVER
FICTION

1. The Late Show
Michael Connelly, Little Brown, $28, 9780316225984
2. House of Spies
Daniel Silva, Harper, $28.99, 9780062354341
3. Camino Island
John Grisham, Doubleday, $28.95, 9780385543026
4. A Gentleman in Moscow
Amor Towles, Viking, $27, 9780670026197
5. Into the Water
Paula Hawkins, Riverhead, $28, 9780735211209

HARDCOVER
NONFICTION

1. Hillbilly Elegy
J.D. Vance, Harper, $27.99, 9780062300546
2. Make Your Bed
William H. McRaven, Grand Central, $18, 9781455570249
3. Al Franken, Giant of the Senate
Al Franken, Twelve, $28, 9781455540419
4. Theft by Finding: Diaries (1977-2002)
David Sedaris, Little Brown, $28, 9780316154727
5. Astrophysics for People in a Hurry
Neil deGrasse Tyson, Norton, $18.95, 9780393609394

Also of note:

12. Before We Were Yours
Lisa Wingate, Ballantine, $26, 9780425284681
4. Commonwealth
Ann Patchett, Harper Perennial, $16.99, 9780062491831
7. The Bookshop at Water's End
Patti Callahan Henry, Berkley, $16, 9780399583117
7. Serafina and the Black Cloak
Robert Beatty, Disney/Hyperion, $7.99, 9781484711873
Click on a book to purchase from a great indie bookstore! See the full Southern Indie Bestseller list and the books that are Special to the Southern List here.
---
Events at Southern Indie Bookstores
See the full calendar | Find a Southern Indie Bookstore near you
Amina Cain, Frank Montesonti, and Amar Ravva  (author appearance)
Amina Cain | 07/28/2017, 06:30 pm | Avid Bookshop | Athens, GA
The Gallery of Unfinished Girls launch party  (author appearance)
Lauren Karcz | 07/28/2017, 07:30 pm | Charis Books & More | Atlanta, GA
Art of Awakening Shamanic Consciousness  (author appearance)
Linda Star Wolf | 07/28/2017, 06:30 pm | City Lights Bookstore | Sylva, NC
Ace Atkins - The Fallen: A Quinn Colson Novel  (author appearance)
Ace Atkins | 07/28/2017, 07:00 pm | Quail Ridge Books & Music | Raleigh, NC
Laurie Lee and Just Finish the Race  (author appearance)
Laurie Lee | 07/28/2017, 05:30 pm | Hub City Bookshop | Spartanburg, SC
Book & Beer with Ron Rash  (author appearance)
Ron Rash | 07/28/2017, 06:30 pm | M. Judson, booksellers and storytellers | Greenville, SC
Music with the Okee Dokee Brothers  (author appearance)
Okee Dokee | 07/28/2017, 05:00 pm | Hooray For Books | Alexandria, VA
Susan Boyer & Joy Callaway  (author appearance)
Joy Callaway | 07/29/2017, 02:00 pm | FoxTale Book Shoppe | Woodstock, GA
Depression Baby by Ray B. Rogers  (author appearance)
Ray B. | 07/29/2017, 03:30 pm | Blue Ridge Books & News | Waynesville, NC
Tyler Auffhammer Poetry Reading  (author appearance)
Tyler Auffhammer | 07/29/2017, 03:30 pm | City Lights Bookstore | Sylva, NC
Southern Author Panel: Lawless Lands  (author appearance)
Faith Hunter | 07/29/2017, 02:00 pm | Park Road Books | Charlotte, NC
Author Event - Alan Gratz  (author appearance)
Alan Gratz | 07/29/2017, 04:00 pm | The Country Bookshop | Southern Pines, NC
John Bicknell: Lincoln's Pathfinder: John C. Fremont and the Violent Election of 1856  (author appearance)
John Bicknell | 07/30/2017, 02:00 pm | Garden District Book Shop | New Orleans, LA
Southern Author Event: Alan Gratz - Refugee  (author appearance)
Alan Gratz | 07/30/2017, 02:00 pm | Park Road Books | Charlotte, NC
A Conversation about issues discussed in Roxane Gay's Hunger  (author appearance)
Roxane Gay | 07/30/2017, 03:00 pm | Scuppernong Books | Greensboro, NC
Author event with Fletcher Long author of For What It's Worth: The Long Version  (author appearance)
Fletcher Long | 07/30/2017, 02:00 pm | Parnassus Books | Nashville, TN
Read It & Eat with Gin Phillips  (author appearance)
Gin Phillips | 07/31/2017, 12:00 pm | Page & Palette | Fairhope, AL
Matthew Klam - Who is Rich? - Gables  (author appearance)
Matthew Klam | 07/31/2017, 07:00 pm | Books & Books Inc | Coral Gables, FL
Larry Correia: Monster Hunter Siege   (author appearance)
Larry Correia | 07/31/2017, 06:00 pm | Garden District Book Shop | New Orleans, LA
Billy Lawrence - The Punk and the Professor  (author appearance)
Billy Lawrence | 07/31/2017, 07:00 pm | Quail Ridge Books & Music | Raleigh, NC
Joy Callaway: Secret Sisters  (author appearance)
Joy Callaway | 07/31/2017, 05:00 pm | The Country Bookshop | Southern Pines, NC
JOSHILYN JACKSON presents THE ALMOST SISTERS  (author appearance)
Joshilyn Jackson | 08/01/2017, 06:00 pm | Bookmiser | Roswell, GA
BRONWEN DICKEY & DEIRDRE FRANKLIN present their books about PIT BULLS  (author appearance)
Bronwen Dickey | 08/01/2017, 07:00 pm | Malaprop's Bookstore/Cafe | Asheville, NC
A.G. Harmon with SOME BORE GIFTS  (author appearance)
A.G. Harmon | 08/02/2017, 05:00 pm | Square Books | Oxford, MS
LYNN FRIERSON FAUST presents FIREFLIES, GLOW WORMS & LIGHTNING BUGS  (author appearance)
Lynn Faust | 08/02/2017, 07:00 pm | Malaprop's Bookstore/Cafe | Asheville, NC
Author Event: Dr. Chris Brown - Young Leonardo  (author appearance)
Dr. Chris Brown | 08/02/2017, 07:00 pm | Park Road Books | Charlotte, NC
Christopher Swann Presents His Deep, Dark Thriller: Shadow of the Lions   (author appearance)
Christopher Swann | 08/02/2017, 06:30 pm | Fountain Bookstore | Richmond, VA
Gaby Natale  (author appearance)
Gaby Natale | 08/03/2017, 08:00 pm | Books & Books Inc | Coral Gables, FL
Scott McClanahan with THE SARAH BOOK  (author appearance)
Scott McClanahan | 08/03/2017, 05:00 pm | Square Books | Oxford, MS
MELISSA SCHOLES YOUNG presents FLOOD  (author appearance)
Melissa Scholes Young | 08/03/2017, 07:00 pm | Malaprop's Bookstore/Cafe | Asheville, NC
Mark Powell - Author of Small Treasons  (author appearance)
Mark Powell | 08/03/2017, 06:00 pm | Litchfield Books | Pawleys Island, SC
An Evening with Authors David Williams and Howard Owen  (author appearance)
Howard Owen | 08/03/2017, 06:30 pm | Fountain Bookstore | Richmond, VA
Christopher Swann - Shadow of the Lions   (author appearance)
Christopher Swann | 08/04/2017, 05:00 pm | Alabama Booksmith | Birmingham, AL
First Friday Author Round Up - Marcus Bowman, Dale Mullen, James Quina, Ouida Sides  (author appearance)
Ouida Sides | 08/04/2017, 06:00 pm | Page & Palette | Fairhope, AL
George Bernstein Booksigning  (author appearance)
George Bernstein | 08/04/2017, 07:00 pm | Murder on the Beach Mystery Bookstore | Delray Beach, FL
Author Event: Melissa Scholes Young - The Flood  (author appearance)
Melissa Scholes Young | 08/04/2017, 07:00 pm | Park Road Books | Charlotte, NC
Mark Powell - Author of Small Treasons  (author appearance)
Mark Powell | 08/04/2017, 11:00 am | Litchfield Books | Pawleys Island, SC
Meet the Author: Jason Reynolds  (author appearance)
Jason Reynolds | 08/04/2017, 06:30 pm | Hooray For Books | Alexandria, VA
KIDS: Rocko's Big Launch with Yolande Clark-Jackson  (author appearance)
Yolande Clark-Jackson | 08/05/2017, 11:00 am | Books & Books Inc | Coral Gables, FL
My Mountain Heroes by Matthew Baker  (author appearance)
Matthew Baker | 08/05/2017, 03:00 pm | Blue Ridge Books & News | Waynesville, NC
Children's Author SUSAN PAUL presents C.D. AND THE DREAM PILLOW along with an ACTIVITY!!  (author appearance)
Susan Paul | 08/05/2017, 11:00 am | Malaprop's Bookstore/Cafe | Asheville, NC
Author Event: Jenna Partrick - Rules of Half  (author appearance)
Jenna Partrick | 08/05/2017 | Park Road Books | Charlotte, NC
Kissing Summer Goodbye Tour With Gwen Cole, Katy Upperman, and Christina June  (author appearance)
Christina June | 08/06/2017, 02:00 pm | Fountain Bookstore | Richmond, VA
GAVIN DILLARD presents GRAYBEARD ABBEY with MICHAEL COYLE  (author appearance)
Gavin Dillard | 08/07/2017, 07:00 pm | Malaprop's Bookstore/Cafe | Asheville, NC
YA Author Panel  (author appearance)
Christina June | 08/07/2017, 07:00 pm | Park Road Books | Charlotte, NC
TROY BALL presents PURE HEART: A SPIRITED TALE OF GRACE, GRIT, AND WHISKEY  (author appearance)
Troy Ball | 08/08/2017, 06:00 pm | Page & Palette | Fairhope, AL
Em Shotwell Book Launch  (author appearance)
Em Shotwell | 08/08/2017, 06:30 pm | The Conundrum | St. Francisville, LA
Christopher Swann - Shadow of the Lions  (author appearance)
Christopher Swann | 08/08/2017, 06:00 pm | Bookmarks | Winston-Salem, NC
GRANT KING presents LOVE SONGS FOR A COUNTRY LANE  (author appearance)
Grant King | 08/08/2017, 07:00 pm | Malaprop's Bookstore/Cafe | Asheville, NC
JOE BERKOWITZ presents AWAY WITH WORDS  (author appearance)
Joe Berkowitz | 08/09/2017, 07:00 pm | Malaprop's Bookstore/Cafe | Asheville, NC
Southern Author Event: Christopher Swann - Shadow of the Lions  (author appearance)
Christopher Swann | 08/09/2017, 07:00 pm | Park Road Books | Charlotte, NC
Gin Phillips with FIERCE KINGDOM  (author appearance)
Gin Phillips | 08/10/2017, 05:00 pm | Square Books | Oxford, MS
Christopher Swann Presents His Deep, Dark Thriller: Shadow of the Lions  (author appearance)
Christopher Swann | 08/10/2017, 07:00 pm | Malaprop's Bookstore/Cafe | Asheville, NC
Christina June & Katy Upperman YA Panel Talk & Signing  (author appearance)
Christina June | 08/10/2017, 06:00 pm | Fiction Addiction | Greenville, SC
Authors Round the South
www.authorsroundthesouth.com
Lady Banks is sponsored by the Southern Independent Booksellers Alliance, in support of independent bookstores in the South | SIBA | 3806 Yale Dr. | Columbia, SC 28409
You are receiving this email at @@email@@. If you wish to stop receiving email from us, you can simply remove yourself by replying with "unsubscribe" in the subject or by visiting: @@unsubscribe_url@@
---