Details

Published: 30 July 2017

30 July 2017
{Our beliefs form the grooves in our lives.}
In which her ladyship, the editor, learns something from cataloging her library, Mr. Jim Clark thinks that with the possible exception of Mississippi, North Carolina produces the most remarkable American authors (feel free to discuss), Mr. Don Weinell bicycles in the cold rain but is not crazy, and Ms. Sarah Gerard discusses what it means as a writer to understand your subject.
July 30, 2017
Dearest Readers
What if your library really were a library? What would your catalogue -- her ladyship, the editor, almost typed "card catalogue" -- look like?
Over the last ten years, her ladyship has been steadily cataloging her own personal library at LibraryThing. She does this because she is secretly a bit of a data geek, in love with lists of books of any sort. Also, because she is trying to avoid buying books she already has, although surprisingly, having the catalogue to hand has not often deterred her from purchasing a book she knows she already owns. "I know someone I can give this to," being her usual rationalization for such compulsions.
The appealing thing about having a catalog of one's books is that it gives a kind of global view of one's literary passions, such as is not possible when contemplating a collection bookcase by bookcase, or room by room. Unexpected obsessions make themselves known. LibraryThing is rather charming in the information it provides about one's catalogue. The weight of her ladyship's books, for example is about the same as 597.5 adult badgers, and they would fill up approximately 25 bathtubs. (This figure sounds low to her ladyship). When LibraryThing made it possible to view her books according to the Dewey Decimal Classification system, the results were not immediately surprising:
Naturally, the majority of her ladyship's books fall under what Mr. Dewey would have called "Literature" -- which is not always what her ladyship would classify as literature, but that is another argument for another day. A closer look at the 800's, however, revealed this:
It makes a great deal of sense that the lion's share of her ladyship's books -- about 70%-- fall under the classification of American/Canadian or English. What she did not quite realize was how much of her library did not come under those headings. 30%, nearly a third, of her books belong to other categories, to French, German, Italian, Spanish (15% - no doubt thanks to her fondness for Colette, Balzac and Stendhal), to Latin and Greek (1.5% - representing her ladyship's inability to pass by any new translation of The Iliad) and to "everything else" (about 8.5%). "Everything else" in this case reflecting her ladyship's early studies in Russian and Middle Eastern history and literature, since neither Russian nor Arabic merited their own subsection when Mr. Dewey first created his system. It is worth noting that this last category, although it represents about 8% of her ladyship's catalog, takes up rather more than in shelf space. Russians write some very long books.
Of course, there are many more useful reasons to keep a catalog of one's books in a place like LibraryThing. It's always nice to keep track of what books one has read (or has yet to read), after all. Plus, the weight of one's books in adult badgers is surely excellent cocktail party conversation, particularly useful when one realizes that the person one is conversing with has read none of the same books that you have.
Read Independently! And shop local.

her ladyship, the editor
---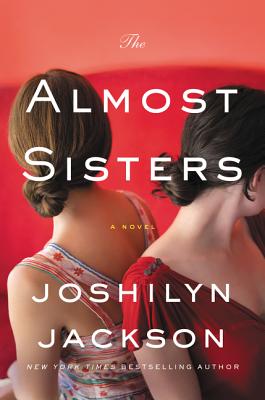 Sponsored by the wonderful and indefatigable women at She Reads, and featuring Christina Baker Kline and Joshilyn Jackson.
Click here to purchase your tickets and to see other confirmed authors.
Lady Banks' Pick of the Week
---
Noteworthy poetry and prose from her ladyship's bedside reading stack.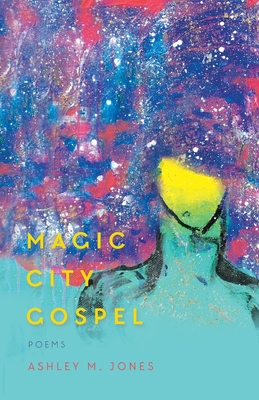 Birmingham Fire and Rescue
Our father was a beacon
of fire and water--
we drove the family van
to Station 29
and he washed it there
while we played in the concrete yard.
Back then, he was not
assistant chief
or paramedic,
and we were not too old
to give him kisses
at his command.
There was something
about that water--
fireman's water--
that charmed us, spooked us,
gave us pause to its mystery.
It could eat fire alive.
But, when he was rinsing the van,
it was a plaything--it broke, somehow, into little clear gems
for us to run through--
a shower of mist and light
to cool us
in the Alabama heat.
--Ashley M. Jones, Magic City Gospel, (Hub City Press, 2017)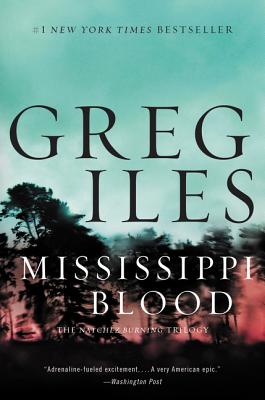 "What are some of the themes of the novel? Guilt and living with a past filled with misjudgment, racism and even love. Civil rights in the Southern United States and what has happened, and what may still be occurring. Family — it truly is the foundation for our decisions both good and bad."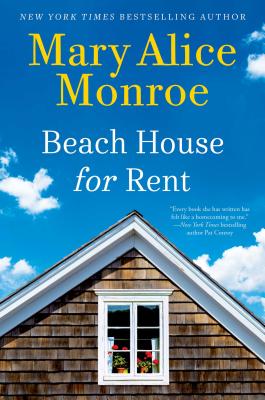 Back then, I was a high school student who loved to read every chance I got. A lot has changed in my life since then, but my love for books hasn't.
The books I have to read before the end of summer
---
Recommended reading from Southern Indie Booksellers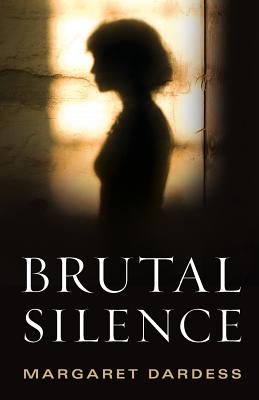 Margaret Dardess skillfully brings to life one of the most terrifying realities of our time while blending it inside a fantastic thriller. The characters were drawn expertly by being relatable, flawed, and and unexpectedly evil. Our main character is a a strong intelligent woman who was kidnapped while on vacation in Mexico and forced in a life of sex trafficking. She is deftly able to escape, returning home to her country club upbringing and job leading a clinic. This experience changes her dramatically and she puts up a valiant fight when she becomes a target.
The pace of the book made it a highly recommended page turner. I love learning about different topics while being led through a fast-paced mystery and this doesn't disappoint.
Brutal Silence by Margaret Dardess ($13.95*), recommended by Page 158 Books, Wake Forest, NC.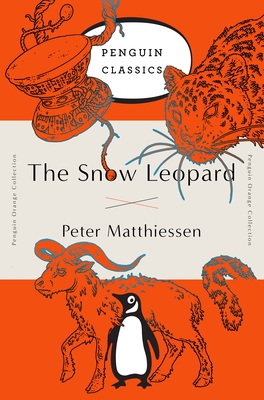 In 1973, Peter Matthiessen travels to the Himalayas in search of the elusive Snow Leopard. What follows is a spiritual journey and a travelogue unlike any I've read before. A masterpiece of nature writing.
The Snow Leopard by Peter Matthiessen ($18.00*, Penguin Books), recommended by Books & Books, Coral Gables, FL.
More bookseller recommendations
top | share this
---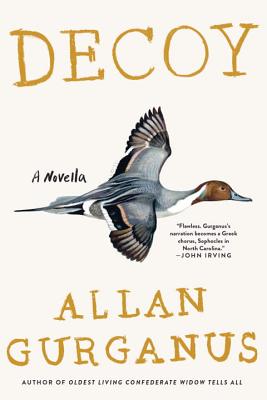 "With the possible exception of Mississippi, North Carolina has produced the most remarkable American authors," Clark said. "As fiction writer Doris Betts once said, 'It is the writingest state."
Allan Gurganus honored at NC Writers' Conference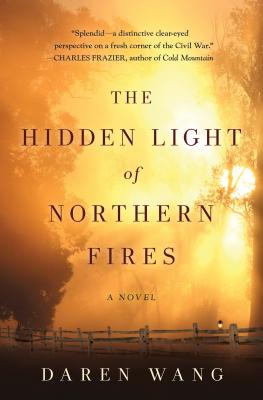 "As the founding executive director of the Decatur Book Festival, Daren Wang is known for promoting authors. Now with the publication of his debut novel, The Hidden Light of Northern Fires, he's become an author himself."
---
From a former marine and Yale Law School graduate, a powerful account of growing up in a poor Rust Belt town that offers a broader, probing look at the struggles of America's white working class
Hillbilly Elegy is a passionate and personal analysis of a culture in crisis--that of white working-class Americans. The decline of this group, a demographic of our country that has been slowly disintegrating over forty years, has been reported on with growing frequency and alarm, but has never before been written about as searingly from the inside. J.D. Vance tells the true story of what a social, regional, and class decline feels like when you were born with it hung around your neck.
The Vance family story begins hopefully in postwar America. J. D.'s grandparents were "dirt poor and in love," and moved north from Kentucky's Appalachia region to Ohio in the hopes of escaping the dreadful poverty around them. They raised a middle-class family, and eventually their grandchild (the author) would graduate from Yale Law School, a conventional marker of their success in achieving generational upward mobility.
But as the family saga of Hillbilly Elegy plays out, we learn that this is only the short, superficial version. Vance's grandparents, aunt, uncle, sister, and, most of all, his mother, struggled profoundly with the demands of their new middle-class life, and were never able to fully escape the legacy of abuse, alcoholism, poverty, and trauma so characteristic of their part of America. Vance piercingly shows how he himself still carries around the demons of their chaotic family history.
A deeply moving memoir with its share of humor and vividly colorful figures, Hillbilly Elegy is the story of how upward mobility really feels. And it is an urgent and troubling meditation on the loss of the American dream for a large segment of this country.
NONFICTION: Creative Nonfiction | Hillbilly Elegy: A Memoir of a Family and Culture in Crisis by J.D. Vance (Harper, 9780062300546) | BUY FROM AN INDIE
---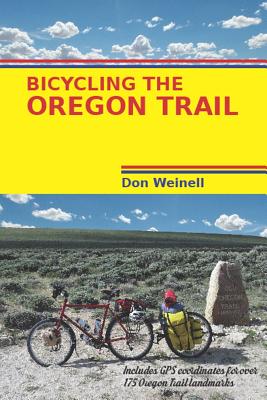 Somewhere near Granger, Wyoming, Weinell was riding in a cold rain, decked out in his rain suit and gloves, when a truck pulled alongside him on a lonely backroad. In an "Easy Rider" moment, the man leaned over and asked Weinell, "Are you crazy?"
A Louisiana Writer on the Oregon Trail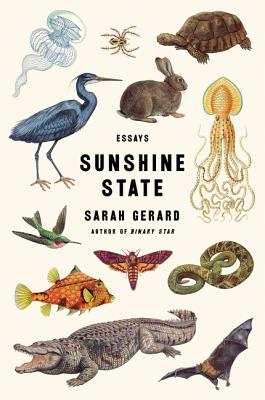 My parents really like believing in things. They've had the same book club for 25 years. They're still vegetarian today, which they've been since I was four, but they're not health conscious and they eat a lot of dairy. Our beliefs form grooves in our lives that are hard to deviate from after a while.
Sarah Gerard on understanding your subject
---
The List: Josh's Picks, Hills and Hamlets Bookshop, Chattahootchie Hills, Georgia
 Josh's parents fed his love of reading early on with dutiful purchasing of Dean Koontz thrillers and the Dragonlance Chronicles, which somehow turned into Henry Miller and Daniel Quinn as time progressed.
---
---
In the middle of his senior year at the Blackburne School in Virginia, Matthias Glass's roommate and best friend Fritz Davenport runs off into the woods after the two boys have an argument--and vanishes without a trace. Ever since, Matthias has felt responsible, thinking that their fight, about a betrayal of the school's honor code, led to Fritz's disappearance.
A decade later, after an early triumph with his first novel, followed by too much partying and too little work, Matthias realizes he has stalled out and become a failure as a writer, a boyfriend, a man. So when he is offered a job at Blackburne as an English teacher, he sees it as a chance to put his life back together. But once on campus, Matthias gets swiftly drawn into the past and is driven to find out what happened to Fritz. Along the way he must reckon with Fritz's complicated and powerful Washington, D.C., family and the shocking death of a student--and begin to understand his own place in the privileged world of Blackburne.
In the spirit of film noir, Shadow of the Lions takes plenty of dark, surprising twists--it's a thriller, but also a moving debut that is as much about the mystery as it is about the redemption of a broken friendship and a lost soul.
Shadow of the Lions by Christopher Swann | Algonquin Books | 9781616205003
Meet the author!
---
For the week ending July 30. Books on the Southern Indie Bestseller List that are southern in nature or have been recently recommended by southern indie booksellers.


- The Pat Conroy Southern Book Prize |
- A SIBA Okra Pick 
See the full list here
Printable versions: Hardcover | Paperback | Children.
HARDCOVER
FICTION

1. A Gentleman in Moscow
Amor Towles, Viking, $27, 9780670026197
2. Camino Island
John Grisham, Doubleday, $28.95, 9780385543026
3. The Late Show
Michael Connelly, Little Brown, $28, 9780316225984
4. House of Spies
Daniel Silva, Harper, $28.99, 9780062354341
5. Into the Water
Paula Hawkins, Riverhead, $28, 9780735211209

HARDCOVER
NONFICTION

1. Hillbilly Elegy
J.D. Vance, Harper, $27.99, 9780062300546
2. Astrophysics for People in a Hurry
Neil deGrasse Tyson, Norton, $18.95, 9780393609394
3. Al Franken, Giant of the Senate
Al Franken, Twelve, $28, 9781455540419
4. Theft by Finding: Diaries (1977-2002)
David Sedaris, Little Brown, $28, 9780316154727
5. Make Your Bed
William H. McRaven, Grand Central, $18, 9781455570249

Also of note:

15. The Potlikker Papers: A Food History of the Modern South
John T. Edge, Penguin Press, $28, 9781594206559
3. Commonwealth
Ann Patchett, Harper Perennial, $16.99, 9780062491831
2. Refugee
Alan Gratz, Scholastic Press, $16.99, 9780545880831
8. Serafina and the Black Cloak
Robert Beatty, Disney/Hyperion, $7.99, 9781484711873
Click on a book to purchase from a great indie bookstore! See the full Southern Indie Bestseller list and the books that are Special to the Southern List here.
---
Events at Southern Indie Bookstores
See the full calendar | Find a Southern Indie Bookstore near you
Christopher Swann - Shadow of the Lions   (author appearance)
Christopher Swann | 08/04/2017, 05:00 pm | Alabama Booksmith | Birmingham, AL
First Friday Author Round Up - Marcus Bowman, Dale Mullen, James Quina, Ouida Sides  (author appearance)
Ouida Sides | 08/04/2017, 06:00 pm | Page & Palette | Fairhope, AL
George Bernstein Booksigning  (author appearance)
George Bernstein | 08/04/2017, 07:00 pm | Murder on the Beach Mystery Bookstore | Delray Beach, FL
Lawrence Thackston's New Mystery Novel  (author appearance)
Lawrence Thackston | 08/04/2017, 06:30 pm | City Lights Bookstore | Sylva, NC
Flyleaf Sci-Fi Fantasy Book Club discusses The Alchemy of Stone by Ekaterina Sedia  (book club)
08/04/2017, 07:00 pm | Flyleaf Books | Chapel Hill, NC
Author Event: Melissa Scholes Young - Flood  (author appearance)
Melissa Scholes Young | 08/04/2017, 07:00 pm | Park Road Books | Charlotte, NC
Mark Powell - Author of Small Treasons  (author appearance)
Mark Powell | 08/04/2017, 11:00 am | Litchfield Books | Pawleys Island, SC
Meet the Author: Jason Reynolds  (author appearance)
Jason Reynolds | 08/04/2017, 06:30 pm | Hooray For Books | Alexandria, VA
KIDS: Rocko's Big Launch with Yolande Clark-Jackson  (author appearance)
Yolande Clark-Jackson | 08/05/2017, 11:00 am | Books & Books Inc | Coral Gables, FL
Matthew Quinn  (author appearance)
Matthew Quinn | 08/05/2017, 02:00 pm | Tall Tales Book Shop, Inc. | Atlanta, GA
My Mountain Heroes by Matthew Baker  (author appearance)
Matthew Baker | 08/05/2017, 03:00 pm | Blue Ridge Books & News | Waynesville, NC
RESCHEDULED: Kim Michele Richardson: A Path to Publication Discussion and Q&A  (author appearance)
Kim Michele Richardson | 08/05/2017, 03:00 pm | City Lights Bookstore | Sylva, NC
Signing Table: AnnaLisa Grant  (author appearance)
AnnaLisa Grant | 08/05/2017, 10:00 am | Main Street Books | Davidson, NC
Children's Author SUSAN PAUL presents C.D. AND THE DREAM PILLOW along with an ACTIVITY!!  (author appearance)
Susan Paul | 08/05/2017, 11:00 am | Malaprop's Bookstore/Cafe | Asheville, NC
Author Event: Jenna Partrick - Rules of Half  (author appearance)
Jenna Partrick | 08/05/2017 | Park Road Books | Charlotte, NC
Author event with Amy Mills author of Praise the Lard  (author appearance)
Amy Mills | 08/05/2017, 02:00 pm | Parnassus Books | Nashville, TN
Elma Hairston, Becoming Dynamic  (author appearance)
Elma Hairston | 08/06/2017, 03:00 pm | Scuppernong Books | Greensboro, NC
Kissing Summer Goodbye Tour With Gwen Cole, Katy Upperman, and Christina June  (author appearance)
Christina June | 08/06/2017, 02:00 pm | Fountain Bookstore | Richmond, VA
Tal Klein Signs The Punch Escrow!!  (author appearance)
Tal Klein | 08/07/2017, 07:00 pm | Sundog Books | Santa Rosa Beach, FL
Hot Fiction Book Club: A GENTLEMAN IN MOSCOW by Amor Towles  (book club)
08/07/2017, 06:15 pm | Avid Bookshop | Athens, GA
Trans and Friends: A Project of the Feminist Outlawz  (other event)
08/07/2017, 07:00 pm | Charis Books & More | Atlanta, GA
GAVIN DILLARD presents GRAYBEARD ABBEY with MICHAEL COYLE  (author appearance)
Gavin Dillard | 08/07/2017, 07:00 pm | Malaprop's Bookstore/Cafe | Asheville, NC
YA Author Panel  (author appearance)
Christina June | 08/07/2017, 07:00 pm | Park Road Books | Charlotte, NC
Christopher Swann - Shadow of the Lions  (author appearance)
Christopher Swann | 08/07/2017, 07:00 pm | Quail Ridge Books & Music | Raleigh, NC
TROY BALL presents PURE HEART: A SPIRITED TALE OF GRACE, GRIT, AND WHISKEY  (author appearance)
Troy Ball | 08/08/2017, 06:00 pm | Page & Palette | Fairhope, AL
Launch: Ladee Hubbard - THE TALENTED RIBKINS - in conversation with Jami Attenberg - ALL GROWN-UP  (author appearance)
Ladee Hubbard | 08/08/2017, 06:00 pm | Octavia Books | New Orleans, LA
Em Shotwell Book Launch  (author appearance)
Em Shotwell | 08/08/2017, 06:30 pm | The Conundrum | St. Francisville, LA
Christopher Swann - Shadow of the Lions  (author appearance)
Christopher Swann | 08/08/2017, 06:00 pm | Bookmarks | Winston-Salem, NC
GRANT KING presents LOVE SONGS FOR A COUNTRY LANE  (author appearance)
Grant King | 08/08/2017, 07:00 pm | Malaprop's Bookstore/Cafe | Asheville, NC
Reading with Hub City Resident Miah Jeffra  (author appearance)
Miah Jeffra | 08/08/2017, 07:00 pm | Hub City Bookshop | Spartanburg, SC
Author event with Ben R. Hanback, author of Never Leave the Locker Room of the Super Bowl  (author appearance)
Ben R. Hanback | 08/08/2017, 06:30 pm | Parnassus Books | Nashville, TN
JOE BERKOWITZ presents AWAY WITH WORDS  (author appearance)
Joe Berkowitz | 08/09/2017, 07:00 pm | Malaprop's Bookstore/Cafe | Asheville, NC
Southern Author Event: Christopher Swann - Shadow of the Lions  (author appearance)
Christopher Swann | 08/09/2017, 07:00 pm | Park Road Books | Charlotte, NC
Daniel Magariel - One of the Boys  (author appearance)
Daniel Magariel | 08/09/2017, 07:00 pm | Quail Ridge Books & Music | Raleigh, NC
Author event with Tom Perrotta, author of Mrs. Fletcher  (author appearance)
Tom Perrotta | 08/09/2017, 06:30 pm | Parnassus Books | Nashville, TN
Gin Phillips with FIERCE KINGDOM  (author appearance)
Gin Phillips | 08/10/2017, 05:00 pm | Square Books | Oxford, MS
Flyleaf Second Thursday Poetry Reading and Open Mic  (author appearance)
Kelly Lenox | 08/10/2017, 07:00 pm | Flyleaf Books | Chapel Hill, NC
Christopher Swann Presents His Deep, Dark Thriller: Shadow of the Lions  (author appearance)
Christopher Swann | 08/10/2017, 07:00 pm | Malaprop's Bookstore/Cafe | Asheville, NC
Christina June & Katy Upperman YA Panel Talk & Signing  (author appearance)
Christina June | 08/10/2017, 06:00 pm | Fiction Addiction | Greenville, SC
Kim Wright  (author appearance)
Kim Wright | 08/10/2017, 07:00 pm | Hub City Bookshop | Spartanburg, SC
Mark Powell - Author of Small Treasons  (author appearance)
Mark Powell | 08/10/2017, 07:00 pm | M. Judson, booksellers and storytellers | Greenville, SC
Author event with Martin Wilson, author of We Now Return to a Regular Life  (author appearance)
Martin Wilson | 08/10/2017, 06:30 pm | Parnassus Books | Nashville, TN
Sarah Creech and Kim Wright Reading and Signing  (author appearance)
Kim Wright | 08/10/2017, 07:00 pm | Parnassus Books | Nashville, TN
Authors Round the South
www.authorsroundthesouth.com
Lady Banks is sponsored by the Southern Independent Booksellers Alliance, in support of independent bookstores in the South | SIBA | 3806 Yale Dr. | Columbia, SC 28409
You are receiving this email at @@email@@. If you wish to stop receiving email from us, you can simply remove yourself by replying with "unsubscribe" in the subject or by visiting: @@unsubscribe_url@@
---