Details

Published: 27 August 2017

27 August 2017
{It's not about the cornbread or the barbecue.}
In which her ladyship, the editor, has a suggestion for what to do this Labor Day Weekend, Mr. Daren Wang remembers his childhood home, Ms. Ann Hood re-reads a book and ends up crying on her sofa, and Mr. Michael Twitty insists that when it comes to being Southern, it's not about the barbecue sauce or the sugar in the cornbread.
August 27, 2017
Dearest Readers
If you are anywhere within driving distance of Atlanta, Georgia, then there is really only one thing you should be doing this Labor Day weekend: visiting the Decatur Book Festival.
There will be over 600 authors appearing on dozens of stages and venues over the course of the festival. Hundreds of exhibitors representing everything from not for profit literacy groups to community banks to local farmers to theater companies to bookstores. DBF serves as a showcase for Arts and Culture in the community, with showings, exhibitions, workshops, and performances. The festival has a special dedication to emerging writers and voices. It is the largest book festival in the country (yes, really),and it is free to attend.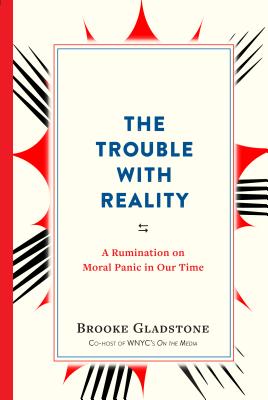 Many community book festivals do some of these things (although rarely all of them, on the scale that DBF manages to accomplish). But one of the things her ladyship, the editor finds especially gratifying about DBF is the commitment to addressing subjects that are important to anyone who believes in the importance and the power of the written word. This year's keynote is a case in point: A Discussion of the Role of Journalism:
National Public Radio host Brooke Gladstone headlines a panel of journalists for the DBF Keynote event, discussing the importance of journalism in a time of the 24-hour news cycle, social media generated fake news and society's perceptions of media today. The panel also will include Carolyn Ryan, an editor with the New York Times, and Wesley Lowery, a Pulitzer Prize-winning reporter from The Washington Post.
In an "information age" where we all seem prone to paying attention only to the news we want to hear, and quick to label what we don't want to hear as "fake," the role of journalism is increasingly complex. Accuracy vies with immediacy, passion with objectivity. How does a journalist navigate these opposing values? How do we, as readers?
Read Independently! And shop local.

her ladyship, the editor
---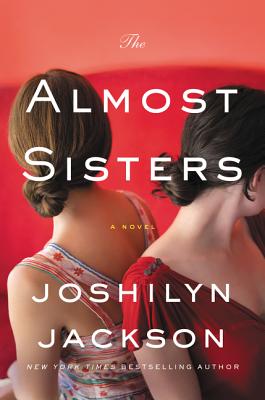 Sponsored by the wonderful and indefatigable women at She Reads, and featuring Christina Baker Kline and Joshilyn Jackson.
Click here to purchase your tickets and to see other confirmed authors.
Lady Banks' Pick of the Week
---
Noteworthy poetry and prose from her ladyship's bedside reading stack.

The missiles are to hit just before emberset, and the people have come to watch.

Guy closes his eyes and shivers as the ember slips toward the horizon. His wife, Lisa, huddles against him, and they listen to the hushed voices of the others who've gathered on the mountaintop in the northernmost corner of South Carolina. They watch as the orange egg yolk that used to be the sun wobbles its way down the blue-black wall of the world.

"When?" Lisa says. She has both arms wrapped through the crook of Guy's elbow.

"Soon."

Guy watches his breath hand in the late-July air as the ember creeps lower. The warmth that bathed the planet before the sun began to die feels like an impossible dream. It could never have existed on this cold earth.

They said there wouldn't be much to see when the missiles hit the ember. It might pulse, might shimmer momentarily before returning to normal. Guy wants to see it anyway. He wants some sign that the ember is growing stronger, that the slow slide into darkness is ending.

Brock Adams, Ember (Hub City Press, 2017) 9781938235320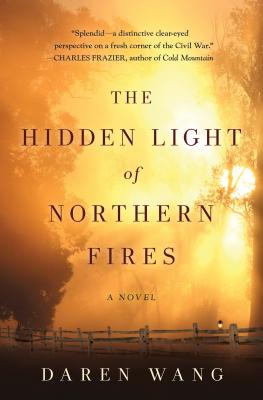 "On the roof there was a belfry with a massive brass bell we were told had been used to call in the slaves. We'd stop and ring it on our way down into the house's root cellar where a tunnel had been dug six feet into the dirt wall. A spooky chill seemed to emanate from that space."
The secrets of a childhood home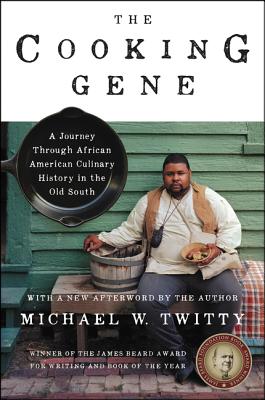 "I gotta tell you, there are no boundaries. I don't really define Southern food by sugar or not in cornbread or what kind of barbecue you have or any of that nonsense because if you're Southern you know you're Southern." 
Untangling the roots of Southern food
---
Recommended reading from Southern Indie Booksellers
Ian Falconer brings Olivia alive once again in this hilarious new book. Lovers of the classic Olivia books or those who have not even met Olivia yet will thoroughly enjoy Olivia the Spy. Falconer's comical illustrations are very funny, a combination of drawings, painting and photos that bring even more life to his stories. They are quirky and will brighten anyone's day. Read more at Lemuria Books blog.
Olivia the Spy by Ian Falconer ($17.99, Atheneum Books), recommended by Lemuria Books, Jackson, MS.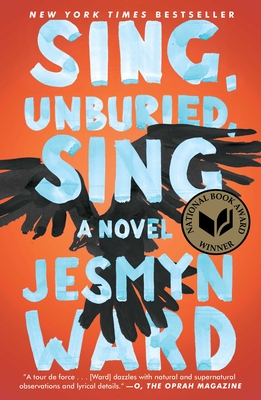 In Parnassus Books' blog Musing: a laid-back lit journal, several popular authors wrote about the books they recommend for fall. Novelist Caroline Leavitt (Cruel Beautiful World) recommends Summer 2017 Okra Pick Sing, Unburied, Sing by National Book Award winner Jesmyn Ward (publishing September).
Leavitt writes: "This is Ward's first novel since Salvage the Bones, which I reread so many times, I can practically recite it. I knew I would love this novel about an African-American boy, his younger sister, and his drug addicted mom, who go on a perilous road trip to meet the kids' white father as he's released from prison. This one promises to be a punch to the heart, a sensation I like in my books." Discover more great reads for fall.
Sing, Unburied, Sing by Jesmyn Ward ($26.00*, Scribner Book Company), recommended by Parnassus Books, Nashville, TN.
A Summer 2017 Okra Pick!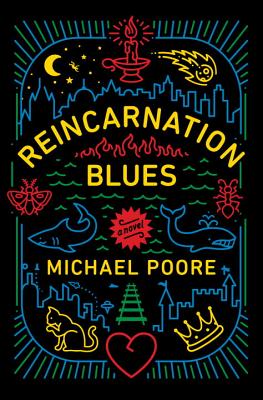 A romp through space, time, love and ten thousand lives with lost soul Milo and his girlfriend Suzie (aka Death). Reminiscent of Tom Robbins' Jitterbug Perfume, as well as Christopher Moore's work with a touch of Douglas Adams. Enjoyable and thoughtful.
Reincarnation Blues by Michael Poore ($27.00*, Del Rey Books), recommended by Flyleaf Books, Chapel Hill, NC.
More bookseller recommendations
top | share this
---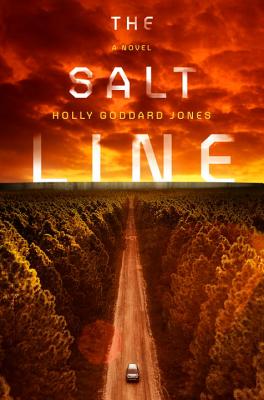 "When an exorbitantly-priced trip takes privileged tourists outside the borders to see the natural world, they must confront not only the killer pathogens and a murderous band of survivalists who live there, but also their understanding of the society they have created for themselves"
The little horror story that grew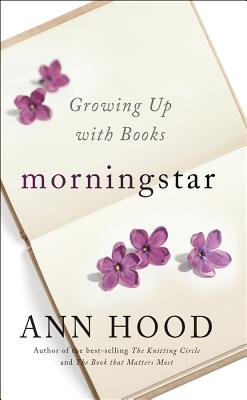 "So I reread it and found myself sitting on my sofa crying, remembering both the girl I was when I read it the first time and the person I had become."
Ann Hood on the books that matter most
---
---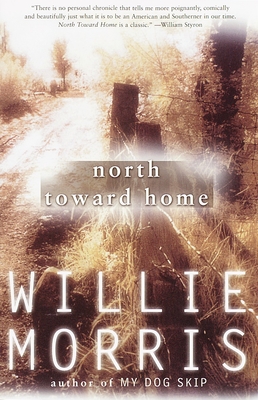 "He wrote about the North and the South, dogs and cats, boys and girls, baseball and football, segregation and integration, ghosts and witches, home and faraway places."
Remembering Mississippi's good old boy author
"I designed a store that was easy to move around to every space and carry books made by artists."
Pop up Exile Books finds permanent home for artists in Little Haiti
---
"It's not a book about pity. You're not gonna feel sorry for me, you're gonna get mad at me, all types of emotions are gonna come. But when you finish, you're gonna feel like a family member."
---
A remarkably bold and inspiring story of crime, motherhood, and redemption—not since Cupcake Brown's A Piece of Cake has there been a memoir this unforgettable.
You want to know about the struggle of growing up poor, black, and female? Ask any girl from any 'hood. You want to know what it takes to rise above your circumstances when all the cards are stacked against you? Ask me.
Comedian Patricia Williams, who for years went by her street name "Rabbit," was born and raised in Atlanta's most troubled neighborhood at the height of the crack epidemic.
One of five children, Pat watched as her alcoholic mother struggled to get by on charity, cons, and petty crimes. At age seven, Pat was taught to roll drunks for money. At twelve, she was targeted for sex by a man eight years her senior; by thirteen, she was pregnant. By fifteen, Pat was a mother of two.
Alone at sixteen, Pat was determined to make a better life for her children. But with no job skills and an eighth-grade education, her options were limited. She learned quickly that hustling and humor were the only tools she had to survive.
Rabbit is an unflinching memoir of cinematic scope and unexpected humor that offers a rare glimpse into the harrowing reality of life on America's margins—a powerful true story of resilience, determination, and the transformative power of love.
Rabbit: The Autobiography of Ms. Pat by Patricia Williams | Dey Street Books | 9780062407306
---
For the week ending August 27. Books on the Southern Indie Bestseller List that are southern in nature or have been recently recommended by southern indie booksellers.


- The Pat Conroy Southern Book Prize |
- A SIBA Okra Pick 
See the full list here
Printable versions: Hardcover | Paperback | Children.
HARDCOVER
FICTION

1. A Gentleman in Moscow
Amor Towles, Viking, $27, 9780670026197
2. Camino Island
John Grisham, Doubleday, $28.95, 9780385543026
3. Y Is for Yesterday
Sue Grafton, Marian Wood Books/Putnam, $29, 9780399163852
4. The Ministry of Utmost Happiness
Arundhati Roy, Knopf, $28.95, 9781524733155
5. Before We Were Yours
Lisa Wingate, Ballantine, $26, 9780425284681

HARDCOVER
NONFICTION

1. Hillbilly Elegy
J.D. Vance, Harper, $27.99, 9780062300546
2. Astrophysics for People in a Hurry
Neil deGrasse Tyson, Norton, $18.95, 9780393609394
3. Make Your Bed
William H. McRaven, Grand Central, $18, 9781455570249
4. Al Franken, Giant of the Senate
Al Franken, Twelve, $28, 9781455540419
5. The Subtle Art of Not Giving A F*ck
Mark Manson, HarperOne, $24.99, 9780062457714
Hardcover Fiction
5. Before We Were Yours
Lisa Wingate, Ballantine, $26, 9780425284681

8. The Last Tudor
Philippa Gregory, Touchstone, $27.99, 9781476758763

10. Beach House for Rent
Mary Alice Monroe, Gallery, $26, 9781501125461

12. The Almost Sisters
Joshilyn Jackson, Morrow, $26.99, 9780062105714

14. Young Jane Young
Gabrielle Zevin, Algonquin, $26.95, 9781616205041

15. The Underground Railroad
Colson Whitehead, Doubleday, $26.95, 9780385542364
Hardcover Nonfiction
6. Option B
Sheryl Sandberg, Adam Grant, Knopf, $25.95, 9781524732684

7. Hue 1968
Mark Bowden, Atlantic Monthly Press, $30, 9780802127006

11. Conscience of a Conservative
Jeff Flake, Random House, $27, 9780399592911

13. Between the World and Me
Ta-Nehisi Coates, Spiegel & Grau, $25, 9780812993547

15. The American Spirit
David McCullough, S&S, $25, 9781501174216
Paperback Fiction
6. The Nightingale
Kristin Hannah, St. Martin's Griffin, $16.99, 9781250080400

13. The Alchemist
Paulo Coelho, HarperOne, $16.99, 9780062315007

14. Still Life
Louise Penny, Griffin, $16.99, 9780312541538

15. The Alice Network
Kate Quinn, Morrow, $16.99, 9780062654199
Paperback Noniction
3. At the Existentialist Cafe
Sarah Bakewell, Other Press, $17.95, 9781590518892

5. Hidden Figures
Margot Lee Shetterly, Morrow, $15.99, 9780062363602

6. Just Mercy
Bryan Stevenson, Spiegel & Grau, $16, 9780812984965

8. Thinking, Fast and Slow
Daniel Kahneman, FSG, $16, 9780374533557

10. Night
Elie Wiesel, FSG, $9.95, 9780374500016

11. Outliers
Malcolm Gladwell, Back Bay, $16.99, 9780316017930

12. The Gene
Siddhartha Mukherjee, Scribner, $20, 9781476733524

13. Lab Girl
Hope Jahren, Vintage, $16, 9781101873724

15. Red Notice
Bill Browder, S&S, $16, 9781476755748
See the full Southern Indie Bestseller list and the books that are Special to the Southern List here.
---
Events at Southern Indie Bookstores
See the full calendar | Find a Southern Indie Bookstore near you
First Friday Author Round Up- Abbi Norris & Chris "Champ" Napier  (author appearance)
Chris Napier | 09/01/2017, 06:00 pm | Page & Palette | Fairhope, AL
Decatur Book Festival  (book festival)
09/01/2017, 10:00 am | A Cappella Books | Atlanta, GA
Book Launch Party: Mike McClelland's GAY ZOO DAY  (author appearance)
Mike McClelland | 09/01/2017, 06:30 pm | Avid Bookshop | Athens, GA
Vince Dooley & Sam Thomas: The Legion's Fighting Bulldog  (author appearance)
Vince Dooley | 09/01/2017, 06:30 pm | Avid Bookshop at Five Points | Athens, GA
Emily B. Martin to Present Her Fantasy Novels  (author appearance)
Emily B. Martin | 09/01/2017, 06:30 pm | City Lights Bookstore | Sylva, NC
ART WALK  (author appearance)
Sean Keefer | 09/01/2017, 06:00 pm | Page After Page | Elizabeth City, NC
J.C. Sasser- Gradle Bird  (author appearance)
J.C. Sasser
| 09/01/2017, 06:00 pm | South Main Book Company | Salisbury, NC
Nicole Seitz Author of The Cage-Maker  (author appearance)
Nicole Seitz
| 09/01/2017, 11:00 am | Litchfield Books | Pawleys Island, SC
Decatur Book Festival  (book festival)
09/02/2017, 10:00 am | Charis Books & More | Atlanta, GA
Decatur Book Festival  (author appearance)
Brooke Gladstone | 09/02/2017, 10:00 am | Eagle Eye Book Shop | Atlanta, GA
Decatur Book Festival  (book festival)
Nicole Seitz
| 09/02/2017, 10:00 am | Eagle Eye Book Shop | Atlanta, GA
Decatur Book Festival  (book festival)
Scott McClanahan | 09/02/2017, 10:00 am | Eagle Eye Book Shop | Atlanta, GA
Dylan Thuras - Atlas Obscura  (author appearance)
Dylan Thuras | 09/02/2017, 03:00 pm | Eagle Eye Book Shop | Atlanta, GA
Jim Grimsley, Anthony Grooms, Sheri Joseph, John Holman, Alesia Parker Atlanta Noir  (book festival)
09/02/2017, 11:15 am | Eagle Eye Book Shop | Atlanta, GA
Brooke Gladstone - The Trouble With Reality  (author appearance)
Brooke Gladstone | 09/02/2017, 11:15 am | Eagle Eye Book Shop | Atlanta, GA
Tom Perrotta - Mrs. Fletcher  (author appearance)
Tom Perrotta | 09/02/2017, 12:30 pm | Eagle Eye Book Shop | Atlanta, GA
Taylor Brown - The River Of Kings  (author appearance)
Taylor Brown | 09/02/2017, 05:30 pm | Eagle Eye Book Shop | Atlanta, GA
Daren Wang - The Hidden Light of Northern Fires  (author appearance)
Daren Wang | 09/02/2017, 01:45 pm | Eagle Eye Book Shop | Atlanta, GA
Nancie McDermott presents Fruit: A Savor the South Cookbook  (author appearance)
Nancie McDermott
| 09/02/2017, 02:00 pm | McIntyre's Fine Books | Pittsboro, NC
Clyde Edgerton – Raney: A Novel   (author appearance)
Clyde Edgerton | 09/02/2017, 11:00 am | McIntyre's Fine Books | Pittsboro, NC
Nancie McDermott – Fruit: A Savor the South Cookbook  (author appearance)
Nancie McDermott
| 09/02/2017, 02:00 pm | McIntyre's Fine Books | Pittsboro, NC
MEET THE AUTHOR  (author appearance)
Sean Keefer | 09/02/2017, 10:00 am | Page After Page | Elizabeth City, NC
YA Panel: Alexandra Duncan and S. Jae Jones  (author appearance)
Alexandra Duncan | 09/02/2017, 11:00 am | Park Road Books | Charlotte, NC
Decatur Book Festival  (book festival)
Krista Tippett | 09/03/2017, 01:15 pm | Eagle Eye Book Shop | Atlanta, GA
Decatur Book Festival  (book festival)
Holly Tucker | 09/03/2017, 12:00 pm | Eagle Eye Book Shop | Atlanta, GA
Decatur Book Festival  (book festival)
Claire Hertzler | 09/03/2017, 12:00 pm | Eagle Eye Book Shop | Atlanta, GA
Ernie Johnson Jr. - Unscripted  (author appearance)
Ernie Johnson Jr. | 09/03/2017, 05:00 pm | Eagle Eye Book Shop | Atlanta, GA
Author Event: Christina Benton - No Remaining Evidence   (author appearance)
Christina Benton | 09/03/2017, 02:00 pm | Park Road Books | Charlotte, NC
Tim Fanning  (author appearance)
Tim Fanning | 09/05/2017, 08:00 pm | Books & Books Inc | Coral Gables, FL
Adrian Miller - President's Kitchen Cabinet  (author appearance)
Adrian Miller | 09/05/2017, 07:00 pm | A Cappella Books | Atlanta, GA
Daniel Handler with ALL THE DIRTY PARTS (in conversation with William Boyle)  (author appearance)
Daniel Handler | 09/05/2017, 05:00 pm | Square Books | Oxford, MS
DAREN WANG presents THE HIDDEN LIGHT OF NORTHERN FIRES in conversation with CHARLES FRAZIER  (author appearance)
Daren Wang | 09/05/2017, 06:00 pm | Malaprop's Bookstore/Cafe | Asheville, NC
Karen Zacharias Reading and Signing  (author appearance)
Karen Zacharias | 09/05/2017, 07:00 pm | Hub City Bookshop | Spartanburg, SC
Author event with JT Ellison, author of Lie to Me  (author appearance)
JT Ellison
| 09/05/2017, 06:30 pm | Parnassus Books | Nashville, TN
YA author event with Sarah J. Maas, author of Tower of Dawn  (author appearance)
Sarah J. Maas | 09/05/2017, 07:00 pm | Parnassus Books | Nashville, TN
Tumble & Blue by Cassie Beasley  (author appearance)
Cassie Beasley | 09/06/2017, 05:00 pm | Midtown Reader | Tallahassee, FL
Jeff McManus with GROWING WEEDERS INTO LEADERS  (author appearance)
Jeff McManus | 09/06/2017, 05:00 pm | Square Books | Oxford, MS
Holly Goddard Jones discusses her novel The Salt Line  (author appearance)
Holly Goddard Jones | 09/06/2017, 07:00 pm | Flyleaf Books | Chapel Hill, NC
Storytime at the Playhouse  (author appearance)
Adam Jones
| 09/06/2017, 10:30 am | Foggy Pine Books | Boone, NC
JAMES T. COSTA presents DARWIN'S BACKYARD: HOW SMALL EXPERIMENTS LED TO A BIG THEORY  (author appearance)
James Costa | 09/06/2017, 06:00 pm | Malaprop's Bookstore/Cafe | Asheville, NC
Mary Otto, Teeth: The Story of Beauty, Inequality, and the Struggle for Oral Health in America  (author appearance)
Mary Otto | 09/06/2017, 07:00 pm | Regulator Bookshop | Durham, NC
Jason Reynolds - Patina  (author appearance)
Jason Reynolds | 09/06/2017, 04:00 pm | The Country Bookshop | Southern Pines, NC
The Best of Us with Joyce Maynard  (author appearance)
Joyce Maynard | 09/06/2017, 08:45 pm | Blue Bicycle Books | Charleston, SC
Author event with Daren Wang and Robert Hicks  (author appearance)
Daren Wang | 09/06/2017, 06:30 pm | Parnassus Books | Nashville, TN
Daniel Goleman  (author appearance)
09/07/2017, 07:00 pm | Books & Books Inc | Coral Gables, FL
Michael H. Rubin - CASHED OUT   (author appearance)
Michael H. Rubin | 09/07/2017, 06:00 pm | Octavia Books | New Orleans, LA
Pre-School Storytime  (other event)
09/07/2017, 10:30 am | Flyleaf Books | Chapel Hill, NC
Alan Gratz and John Claude Bemis  (author appearance)
Alan Gratz | 09/07/2017, 06:00 pm | Flyleaf Books | Chapel Hill, NC
YA EVENT! FT LUKENS & CARRIE PACK in conversation with BETH REVIS  (author appearance)
F.T .Lukens | 09/07/2017, 06:00 pm | Malaprop's Bookstore/Cafe | Asheville, NC
Author Event: Nancy Loeffler  (author appearance)
Nancy Loeffler | 09/07/2017, 06:30 pm | Page 158 Books | Wake Forest, NC
Southern Author Event: Shuly Cawood - The Going and Goodbye  (author appearance)
Shuly Cawood | 09/07/2017, 07:00 pm | Park Road Books | Charlotte, NC
Sarah J. Maas - 'Tower of Dawn' (Offsite Event)  (author appearance)
Sarah J. Maas | 09/07/2017, 06:00 pm | Quail Ridge Books & Music | Raleigh, NC
Charles Frazier - 'Cold Mountain' 20th Anniversary (in conversation w/ Eric Mitchko, General Director of NC Opera)  (author appearance)
Charles Frazier | 09/07/2017, 07:00 pm | Quail Ridge Books & Music | Raleigh, NC
Barak Richman, Stateless Commerce: The Diamond Network and the Persistence of Relational Exchange  (author appearance)
Barak Richman | 09/07/2017, 07:00 pm | Regulator Bookshop | Durham, NC
Daren Wang Reading and Signing  (author appearance)
Daren Wang | 09/07/2017, 07:00 pm | Hub City Bookshop | Spartanburg, SC
Book Signing & Watercolor Demo with Alan Shuptrine  (author appearance)
Alan Shuptrine | 09/07/2017, 06:00 pm | Star Line Books | Chattanooga, TN
ThriftStyle Happy Hour with Peggy Engel  (author appearance)
Peggy Engel | 09/07/2017, 06:00 pm | Hooray For Books | Alexandria, VA
Authors Round the South
www.authorsroundthesouth.com
Lady Banks is sponsored by the Southern Independent Booksellers Alliance, in support of independent bookstores in the South | SIBA | 3806 Yale Dr. | Columbia, SC 28409
You are receiving this email at @@email@@. If you wish to stop receiving email from us, you can simply remove yourself by replying with "unsubscribe" in the subject or by visiting: @@unsubscribe_url@@
---