Details

Published: 10 December 2017

10 December 2017
view in your browser | Unsubscribe or manage my Lady Banks Subscription
Week of December 10, 2017
>> IN THIS ISSUE
The Commonplace Book | Read This! | The Gift Guide | Okra Picks | The Southern Bookstore | Southern Indie Bestsellers | Events
---
{What can go wrong?}
In which her ladyship, the editor, breathes a sigh of relief (and coughs), a girl's bad hair day turns into a good day in Hollywood, and a man learns that one should never, ever, EVER ask "what can go wrong?" in a kitchen. Duh.
I love indie bookstores because. . .
" I feel a great sense of community when I chat with the staff in my favorite bookstore."
--- Pam, in Georgia

"The moments when I connect with a customer on a book we both read and loved. Those conversations are like mini-book club meetings, and they're my favorite thing."--Annie Butterworth Jones
"Whew!" That was the sound of her ladyship, the editor's heart-felt sigh of relief when the last of the holiday gifts --yes, they are all books -- had been wrapped, packaged, and consigned to the heroic legions of postal carriers down at her neighborhood post office. They are all in good hands.
"Cough. Cough. COUGH!" was the sound of the inevitable winter cold she catches the moment she stops for a moment to take a breath. She will now spend the next two weeks living off oranges and Nyquil, and drinking vast amounts of mint or ginger tea with honey. And reading. Also, wishing she'd bought extra copies of the books she had gifted so that she could read them herself.
Read Independently! And shop local for the holidays.

her ladyship, the editor
---
---
Lady Banks' Pick of the Week
---
Noteworthy poetry and prose from her ladyship's bedside reading stack.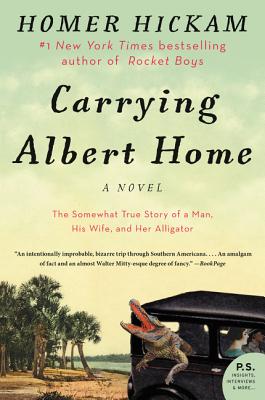 Elsie sat on the glider for how long she didn't know. She spent the time kicking herself for not being able to lie to her husband when she'd most needed to. She pulled a blanket about her and stretched out on the glider and watched the unblinking, unmoving stars in the celestial heaven. Her breathing was a little ragged. What was Homer going to do? He might even abandon her! But then she thought, non, Homer would never do that. He was too honorable. Still, he had said they were going back to Coalwood. All her hopes for the journey faded. She'd never be able to change Homer's mind now. The truth was, she confessed to herself, she wasn't sure she wanted to.
Elsie noticed a sweet, sugary smell and realized it was honeysuckle, the perfume of the old South she'd read about in Rebel Love. She sat up and drew the sweet air into her lungs as deeply as she ever could. The coal camps where she'd been raised always had an irritating  petroleum odor and when the coke ovens were lit, the belching smoke gave her choking fits and left her throat raw as an open wound. Oh, I could breathe this forever, she thought as the honeysuckle essence drifted softly by.
Relaxing, Elsie thought about how she might change things with Homer and decided, for the sake of the journey, she'd just have to get the lie out of her mouth. Buddy is gone from my heart and you are my husband and that's all that matters.
--Homer Hickam, Carrying Albert Home (William Morrow and Company, 2016) 9780062325907
top | share this
---
"In my mind, I thought, 'What can go wrong?' Well, I ruined the stove and hadn't anticipated soybeans smelling so bad. They stunk up the whole house"
keep reading: Eat Your Bourbon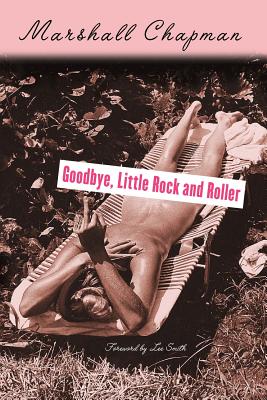 Chapman has stuffed a lot of courage into her 6-foot frame with Farrah Fawcett hair that once literally caught fire .
keep reading: How a 60-something South Carolina-born rocker keeps her life real
Colette Burson not only had a bad hair day. She had a bad-hair seventh-grade with a permanent gone way wrong.
keep reading: Bullied girl is laughing in Hollywood
---
Read This! Books with Street Cred
Recommended reading from Southern Indie Booksellers
Rich and Pretty reads like a romance between two friends, exploring the ups and downs that occur in any long friendship. Since they were eleven, Lauren and Sarah have been best friends, and now in their thirties, Sarah is getting married and their relationship will evolve once again. Alam gets the little things right, building and surveying their relationship perfect detail by perfect detail, including their lives and secrets separate from one another. By the end, we know these two women as individuals, as a unit, and feel lucky to have seen their friendship in all its iterations and, truly, its beauty.
Rich and Pretty by Rumaan Alam ($25.99, Ecco Press), recommended by Avid Bookshop, Athens, GA.
---
This is the kind of book that changes the reader alongside the change of the characters. I felt the coin drop just as the characters did and marveled at the skill displayed on each page by Wolas. This is a feminist novel through and through--one that fits the time we are in now--but this is all subtext. The story and the characters are why I couldn't bear to put this down until I followed it through to the end.
The Resurrection of Joan Ashby by Cherise Wolas ($27.99*, Flatiron Books), recommended by Malaprop's Bookstore/Cafe, Asheville, NC.
---
The book itself is small and brightly colored. On the cover is a popsicle stick with a fragment of frozen purple goodness hanging on. Inside are delightful morsels that are both heart-rending and side-splitting. You'll want to devour them all in one sitting, but try to savor them. Get a little juice on your chin.
Heating & Cooling: 52 Micro-Memoirs by Beth Ann Fennelly ($22.95, Norton), recommended by Quail Ridge Books, Raleigh, NC.
 A Fall 2017 Okra Pick
---
Such a wonderful book. For a few days after I finished it, I actually missed reading it - where's my daily dose of Morrigan Crow? I hear that the author has a 9 book cycle planned, and my most fervent wish is that by the time it's over, it would be just as famous as Harry potter.
Nevermoor: The Trials of Morrigan Crow by Jessica Townsend ($17.99*, Little, Brown Books for Young Readers), recommended by Bookmiser, Roswell, GA.
---
More bookseller recommendations
top | share this
---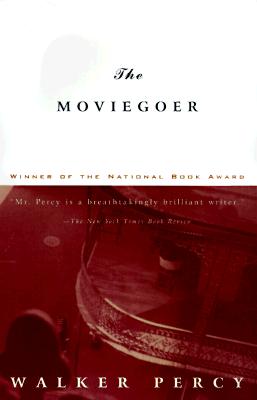 "Walker Percy was a writer who refused to be defined. Yet his work, specifically "The Moviegoer" defined what many in the world thought of New Orleans."
keep reading: Walker Percy
---
"My mother and her mother were the book givers, and because I lost them both when I was in early adulthood, their gifts and their words are ever more precious to me." 
keep reading: Malaprop's and enduring Christmas gifts
---
Books featured in the Southern indie holiday gift catalogs
THE ROOSTER BAR
by John Grisham. Three close friends in their third year of law school discover that they have been duped by a shady New York hedge-fund operator. Maybe there's a way out. But first, they'll have to quit law school.
Doubleday Books (9780385541176) $28.95
A COLUMN OF FIRE
by Ken Follett. Set during one of the most turbulent and revolutionary times in history, this is one of Follett's most exciting and ambitious works yet, continuing the saga that began with The Pillars of the Earth and World Without End.
Viking (9780525954972) $36.00
THE STORE
by James Patterson. The Store doesn't just want your money—it wants your soul. A powerful retailer, The Store can deliver anything to your door. But, The Store is always watching you. 
Little, Brown and Company(9780316395458) $27.00
 OKRA PICK
THE LAST BALLAD
by Wiley Cash. Intertwining myriad voices, Cash brings to life the heartbreak and bravery of the forgotten struggle of the labor movement in early 20th-Century America. 
William Morrow & Company (9780062313119) $26.99
IT DEVOURS!
by Joseph Fink and Jeffrey Cranor. From the authors of the New York Times-bestselling novel Welcome to Night Vale and the creators of the #1 international podcast of the same name, comes a noir-esque mystery exploring faith and science.
Harper Perennial (9780062476050) $21.99
LIE TO ME
by J.T. Ellison. Fans of Gone Girl and The Girl on the Trainwill devour this page-turner about the disintegration of a marriage as grief, jealousy, betrayal and murder destroy the facade of the perfect couple.
Mira Books (9780778330950) $15.99
THE TWELVE-MILE STRAIGHT
by Eleanor Henderson. Tackling themes of racialized violence, social division, and financial crisis, Henderson delivers a startlingly timely, emotionally resonant, and magnificent tour de force.
Ecco Press (9780062422088) $27.99
top | share this
---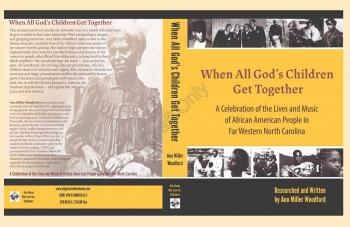 "People are wondering about the significance of it, and the fact that we have to talk about the significance hurts my heart a little"
keep reading: Exhibit celebrates Western North Carolina Black Heritage
---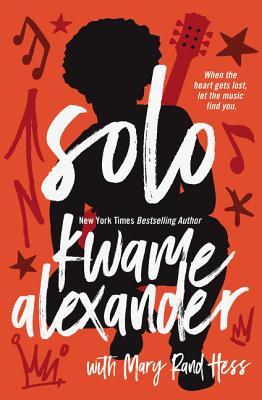 "The books don't necessarily segregate themselves; we do that"  
keep reading: Kwame Alexander on diversity in publishing
---
"An emotionally resonant tale of secrets, regret, and absolution that held me spellbound. You simply have to read it." --Sara Gruen, #1 New York Times bestselling author of Water for Elephants
Spanning several decades and written in an authentic voice both lyrical and wise, The Sisters of Glass Ferry is a haunting novel about small-town Southern secrets, loss and atonement, and the unbreakable bond between siblings.
Glass Ferry, Kentucky, is bourbon country. Whiskey has been a way of life for generations, enabling families to provide and survive even in the darkest times. Flannery Butler's daddy, Beauregard "Honey Bee" Butler, was known for making some of the best whiskey in the state, aged in barrels he'd take by boat up and down the Kentucky River until the rocking waters turned the spirits smooth and golden. Flannery is the only person Honey Bee ever entrusted with his recipes before he passed on, swearing her to secrecy as he did so.
But Flannery is harboring other secrets too, about her twin sister Patsy, older by eight minutes and pretty in a way Flannery knows she'll never be. Then comes the prom night when Patsy--wearing a yellow chiffon dress and the family pearls--disappears along with her date. Every succeeding year on the twins' birthday, Flannery's mother bakes a strawberry cake, convinced that this is the day Patsy will finally come home. But it will be two tumultuous decades until the muddy river yields a clue about what happened that night, compelling Flannery to confront the truth about her sleepy town, her family's past, and the choices she and those closest to her have made in the name of love and retribution...
The Sisters of Glass Ferry by Kim Michele Richardson| Kensington Publishing Corporation | 9781496709554
top | share this
---
Annie Butterworth Jones, owner and managing partner of The Bookshelf
A Tallahassee native, Annie began living her Kathleen Kelly-dream in 2013, when she took over operations of The Bookshelf in Thomasville, Georgia. Annie and her husband Jordan now happily call downtown Thomasville home, and Annie spends her days among fellow readers and the books she loves. She adores leading story time for local little ones and acting as the shop's very own Nancy Drew, determined to find just the right book for just the right person. Annie currently co-hosts From the Front Porch, The Bookshelf's weekly podcast about books, small business, and life in the South. (In 2016, Annie was featured as one of Southern Living magazine's 50 innovators changing the South, and The Bookshelf was recently named Small Business of the Year by the Thomasville-Thomas County Chamber of Commerce.) 
store || facebook || twitter || instagram || podcast
The moments when I connect with a customer on a book we both read and loved. Those conversations are like mini-book club meetings, and they're my favorite thing.
Store and location: 
The Bookshelf in Thomasville, Georgia
Number of years as a bookseller: Six years
Best part about being a bookseller?:
The moments when I connect with a customer on a book we both read and loved. Those conversations are like mini-book club meetings, and they're my favorite thing. 
What book(s) are you reading?:
I'm always drowning in ARCs, so right now I'm reading The Queen of Hearts, a debut novel releasing mid-February. (Jury's still out, but I like what I've read thus far.) I try to read one fiction and one non-fiction at a time, so I'm also reading David Leibovitz's L'Appart, which is perfect to pick up and put down during this hectic season. 
Favorite handsell of 2017:
Do I have to pick just one? Probably Young Jane Young, but I also loved selling Rabbit Cake and Little Fires Everywhere this year. 
Best thing you did this year at your store: 
We're in an off-the-beaten-path location, and it can be tough to get authors to come to our small town, so for Small Business Saturday, we invited other entrepreneurs to come do pop-up shops in our store. We wanted to celebrate small businesses we loved, and it wound up being such a great day. We hosted our local kids' craft studio, which meant 5-year-old entrepreneurs got to sell their handmade goods in our bookstore, and an 11-year-old author signed copies of her self-published book. (We were basically all in tears watching the joy on their faces.) To top it all off, we did a live recording of our store podcast in partnership with The Popcast, a pop culture podcast we're big fans of. It was a jam-packed day, but everything went swimmingly, and we got to partner with so many people we loved. It was perfect.
Top priority going into 2018: 
I'd love to see us maintain and sustain our growth. So much of 2017 was experimenting and seeing what worked, which was great, but also exhausting. I want to keep doing the things we do well, and if possible, eliminate the excess for my own well-being and the well-being of my staff.
top | share this
---
For the week ending December 10. Books on the Southern Indie Bestseller List that are southern in nature or have been recently recommended by southern indie booksellers.
See the full list here.
The Southern Book Prize |
A SIBA Okra Pick |
Special to the Southern List
Printable versions (PDF): Hardcover | Paperback | Children's
HARDCOVER FICTION

1. The Rooster Bar
John Grisham, Doubleday, $28.95, 9780385541176
2. Origin
Dan Brown, Doubleday, $29.95, 9780385514231
3. Artemis
Andy Weir, Crown, $27, 9780553448122
4. Uncommon Type
Tom Hanks, Knopf, $26.95, 9781101946152
5. Sing, Unburied, Sing
Jesmyn Ward, Scribner, $26, 9781501126062

HARDCOVER NONFICTION

1. Leonardo da Vinci
Walter Isaacson, S&S, $35, 9781501139154
2. Grant
Ron Chernow, Penguin Press, $40, 9781594204876
3. Promise Me, Dad
Joe Biden, Flatiron, $27, 9781250171672
4. Code Girls
Liza Mundy, Hachette, $28, 9780316352536
5. S Is for Southern: A Guide to the South, from Absinthe to Zydeco
David Dibenedetto, Harper Wave, $45, 9780062445148
Special to the Southern List
HARDCOVER FICTION

13. The Last Ballad
Wiley Cash, Morrow, $26.99, 9780062313119
14. Before We Were Yours
Lisa Wingate, Ballantine, $26, 9780425284681

HARDCOVER NONFICTION

4. Code Girls
Liza Mundy, Hachette, $28, 9780316352536
5. S Is for Southern: A Guide to the South, from Absinthe to Zydeco
David Dibenedetto, Harper Wave, $45, 9780062445148
9. The Last Castle
Denise Kiernan, Touchstone, $28, 9781476794044
11. Hillbilly Elegy
J.D. Vance, Harper, $27.99, 9780062300546
14. The Vanity Fair Diaries
Tina Brown, Holt, $32, 9781627791366
15. Scalia Speaks
Antonin Scalia, Crown Forum, $30, 9780525573326

PAPERBACK FICTION

7. Rules of Civility
Amor Towles, Penguin, $17, 9780143121169
9. The Mistletoe Murder
P.D. James, Vintage, $15, 9781101973806
10. A Man Called Ove
Fredrik Backman, Washington Square Press, $16, 9781476738024
12. The Alchemist
Paulo Coelho, HarperOne, $16.99, 9780062315007
14. Behind Closed Doors
B.A. Paris, St. Martin's Griffin, $16.99, 9781250132369

PAPERBACK NONFICTION

7. Sorry I Humped Your Leg: (And Other Letters from Dogs Who Love Too Much)
Jeremy Greenberg, Andrews McMeel, $9.99, 9781449483272
9. How to Fight
Thich Nhat Hanh, Jason DeAntonis (Illus.), Parallax Press, $9.95, 9781941529867
11. Lab Girl
Hope Jahren, Vintage, $16, 9781101873724
12. Alexander Hamilton
Ron Chernow, Penguin, $20, 9780143034759
15. The Intelligent Investor
Benjamin Graham, HarperBusiness, $22.99, 9780060555665
top | share this
What's happening at Southern Indies across the South?
See the full calendar | Find a Southern Indie Bookstore near you.
Orlando Ortega-Medina in conversation with Chef Pepín  (author appearance)
Orlando Ortega-Medina | 12/15/2017, 08:00 pm | Books & Books, Inc. | Coral Gables, FL
Andrew Gross Booksigning  (author appearance)
Andrew Gross | 12/15/2017, 07:00 pm | Murder on the Beach Mystery Bookstore | Delray Beach, FL
Andrew Gross Booksigning  (author appearance)
Andrew Gross | 12/15/2017, 07:00 pm | Murder on the Beach Mystery Bookstore | Delray Beach, FL
NetWest Open Mic  (other event)
12/15/2017, 07:00 pm | City Lights Bookstore | Sylva, NC
Notorious HBC (History Book Club)  (book club)
12/15/2017, 07:00 pm | Malaprop's Bookstore & Cafe | Asheville, NC
Live Music: India Cain & Keith Allen  (other event)
12/15/2017, 04:00 pm | McIntyre's Fine Books | Pittsboro, NC
Sherman Williams  (author appearance)
Sherman Williams | 12/16/2017, 02:00 pm | Page & Palette | Fairhope, AL
Noah Barfield Signs Legend Land: Where Legends Go to Die  (author appearance)
Noah Barfield | 12/16/2017, 03:00 pm | Sundog Books | Santa Rosa Beach, FL
Story Time with Miss Rachel at Five Points  (other event)
12/16/2017, 10:00 am | Avid Bookshop | Athens, GA
Stories for Free Children Story Hour  (other event)
12/16/2017, 10:30 am | Charis Books & More | Atlanta, GA
Charis Holiday Party and Sale  (other event)
12/16/2017, 11:00 am | Charis Books & More | Atlanta, GA
Very Musical Christmas  (other event)
12/16/2017, 01:00 pm | Horton's Books & Gifts | Carrollton, GA
Storytime with author Steven Spires  (author appearance)
Steven Spires | 12/16/2017, 10:30 am | The Conundrum | St. Francisville, LA
A Mississippi Palate by Robert St. John and Wyatt Waters  (author appearance)
Robert St. John | 12/16/2017, 11:00 am | Lemuria Books | Jackson, MS
Flim Flam by Steve Robertson  (author appearance)
Steve Robertson | 12/16/2017, 01:00 pm | Lemuria Books | Jackson, MS
The Sea of the Dead by Barry Wolverton  (author appearance)
Barry Wolverton | 12/16/2017, 12:00 pm | Lemuria Books | Jackson, MS
Jim Carmody, Big Nasty: Mississippi's Coach by Ronald F. Borne  (author appearance)
Jim Carmody | 12/16/2017, 01:00 pm | Lemuria Books | Jackson, MS
WFDD presents Brendan and Rico from The Dinner Party Download   (author appearance)
Rico Gagliano | 12/16/2017, 06:30 pm | Bookmarks | Winston-Salem, NC
Brendan Francis Newsman and Rico Gagliano from The Dinner Party Download  (author appearance)
12/16/2017, 06:30 pm | Bookmarks | Winston-Salem, NC
Storytime with Deanna Klingel  (author appearance)
Deanna Klingel
| 12/16/2017, 11:00 am | City Lights Bookstore | Sylva, NC
Book Reading & Signing  (author appearance)
Landis Wade | 12/16/2017, 11:00 am | Foggy Pine Books | Boone, NC
Foggy Pine Book Club  (book club)
Mary Roach | 12/16/2017, 07:30 pm | Foggy Pine Books | Boone, NC
Donald Davis Storytelling  (other event)
12/16/2017, 11:00 am | McIntyre's Fine Books | Pittsboro, NC
Singles Book Club - A Gentleman in Moscow  (book club)
12/16/2017, 10:00 am | Quail Ridge Books & Music | Raleigh, NC
Children's Storytime  (other event)
12/16/2017, 11:00 am | Scuppernong Books | Greensboro, NC
Come write in!  (writers group)
12/16/2017, 03:00 pm | Scuppernong Books | Greensboro, NC
Holiday Storytime  (other event)
12/16/2017, 10:30 a.m. | Bookmarks | Winston-Salem, NC
Storytime with author Julia Pinckney  (other event)
12/16/2017, 11:30 am | Buxton Books | Charleston, SC
Young Adult Author Panel Talk & Signing   (author appearance)
Emily B. Martin | 12/16/2017, 02:00 pm | Fiction Addiction | Greenville, SC
Chip Simmons In-Store Signing   (author appearance)
Chip Simmons | 12/16/2017, 11:00 am | Fiction Addiction | Greenville, SC
Taste of Spartanburg Signing  (author appearance)
Ana Parra | 12/16/2017, 12:00 pm | Hub City Bookshop | Spartanburg, SC
Story time with Miss Debi   (other event)
12/16/2017, 10:30 am | M. Judson | Greenville, SC
Paint Me! by Sarah Frances Hardy  (author appearance)
Sarah Frances Hardy
| 12/16/2017, 10:00 am | Southern Independent Booksellers Alliance | Columbia, SC
An Afternoon of Poetry with Jenny Sadre-Orafai  (other event)
12/16/2017, 04:00 pm | Star Line Books | Chattanooga, TN
The Sunday Sleuths Book Club  (book club)
12/17/2017, 03:00 pm | Murder on the Beach Mystery Bookstore | Delray Beach, FL
Tea For Tots  (other event)
12/17/2017, 11:00 am | Oxford Exchange | Tampa, FL
Paperback Fiction Book Club: NEVER LET ME GO by Kazuo Ishiguro  (book club)
12/17/2017, 06:30 pm | Avid Bookshop | Athens, GA
A Dickens of a Year  (author appearance)
Charlie Lovett | 12/17/2017, 12:00 pm | Bookmarks | Winston-Salem, NC
Young Adult Book Club  (book club)
Amie Kaufman | 12/17/2017, 06:30 pm | Foggy Pine Books | Boone, NC
Donald Davis Storytelling  (other event)
12/17/2017, 02:00 pm | McIntyre's Fine Books | Pittsboro, NC
Author Event: Victoria Gilbert  (author appearance)
Victoria Gilbert | 12/17/2017, 02:00 pm | Page 158 Books | Wake Forest, NC
Mishpacha Chanukah concert  (other event)
12/17/2017, 02:00 pm | Quail Ridge Books & Music | Raleigh, NC
Literary Pursuits Book Club - Holiday Meeting  (book club)
12/17/2017, 04:30 pm | Quail Ridge Books & Music | Raleigh, NC
Deirdra McAfee & BettyJoyce Nash, Lock and Load: Armed Fiction  (author appearance)
Deirdra McAfee | 12/17/2017, 03:00 pm | Scuppernong Books | Greensboro, NC
Self-Care Revolution with Jen Snyder  (other event)
Jennifer Snyder | 12/17/2017, 03:00 pm | Buxton Books | Charleston, SC
Reading and Signing with Mary Ann Claud  (author appearance)
Mary Ann Claud | 12/17/2017, 02:00 pm | Hub City Bookshop | Spartanburg, SC
Bela Fleck & Abigail Washburn: Circle Round Home  (other event)
12/17/2017, 05:30 pm | Parnassus Books | Nashville, TN
Poetry Circle  (other event)
12/18/2017, 06:00 pm | Copperfish Books | Punta Gorda, FL
Wilt Morley and Blake Casper host an evening of W.H. Auden  (other event)
12/18/2017, 06:30 pm | Oxford Exchange | Tampa, FL
Trans and Friends  (other event)
12/18/2017, 07:00 pm | Charis Books & More | Atlanta, GA
Fantasy Book Club  (book club)
12/18/2017, 07:00 pm | Tubby & Coo's Mid-City Book Shop | New Orleans, LA
Sci-fi Bookclub: December  (book club)
12/18/2017, 06:00 pm | Page 158 Books | Wake Forest, NC
Neither Rhyme Nor Reason Poetry Book Club  (book club)
12/18/2017, 07:00 pm | Scuppernong Books | Greensboro, NC
Charleston Almanac with Mark R. Jones  (other event)
Mark Jones | 12/18/2017, 05:30 pm | Buxton Books | Charleston, SC
Cookbook Club  (book club)
12/18/2017, 07:00 pm | Fiction Addiction | Greenville, SC
RESCHEDULED! Author Meet & Greet: Ericha Nix  (author appearance)
Ericha Nix | 12/19/2017, 04:00 pm | Ernest & Hadley Booksellers | Tuscaloosa, AL
Author Meet & Greet: James N. Ezell  (author appearance)
James N. | 12/19/2017, 04:00 pm | Ernest & Hadley Booksellers | Tuscaloosa, AL
The Tuesday Murder Club Book Group  (book club)
12/19/2017, 06:30 pm | Murder on the Beach Mystery Bookstore | Delray Beach, FL
Children's Storytime  (other event)
12/19/2017, 10:30 am | McIntyre's Fine Books | Pittsboro, NC
Dave K, The Bong-Ripping Brides of Count Drogado  (author appearance)
12/19/2017, 07:00 pm | Scuppernong Books | Greensboro, NC
Cody Smyth  (author appearance)
Cody Smyth | 12/20/2017, 07:00 pm | Books & Books, Inc. | Coral Gables, FL
Lacoste: Living Life at the Next Level by Mike Frascogna III  (author appearance)
Mike Frascogna | 12/20/2017, 05:00 pm | Lemuria Books | Jackson, MS
Dan Ariely, Dollars and Sense: How We Misthink Money and How to Spend Smarter  (author appearance)
Dan Ariely | 12/20/2017, 07:00 pm | The Regulator Bookshop | Durham, NC
Dan Ariely, Dollars and Sense: How We Misthink Money and How to Spend Smarter  (author appearance)
Dan Ariely | 12/20/2017, 07:00 pm | The Regulator Bookshop | Durham, NC
Storytime - Holiday Theme  (other event)
12/20/2017, 10:30 a.m. | Bookmarks | Winston-Salem, NC
The Southern Writers Book Group  (book club)
12/20/2017, 06:00 pm | Union Avenue Books | Knoxville, TN
Chef Allen's Monthly Farm-to-Table Dinner: Special Holiday Edition: Leonardo da Vinci  (other event)
12/21/2017, 07:00 pm | Books & Books, Inc. | Coral Gables, FL
Story Time with Miss Hannah at Prince Ave. shop  (other event)
12/21/2017, 10:30 am | Avid Bookshop | Athens, GA
Cliterati Open No Mic  (other event)
12/21/2017, 07:30 pm | Charis Books & More | Atlanta, GA
Book Trivia  (other event)
12/21/2017, 07:00 pm | Bookmarks | Winston-Salem, NC
Fantasy Bookclub: December  (book club)
12/21/2017, 06:30 pm | Page 158 Books | Wake Forest, NC
Forever Young: YA for Adults Book Club - Dash & Lily's Book of Dares  (book club)
12/21/2017, 07:00 pm | Quail Ridge Books & Music | Raleigh, NC
Book Trivia  (other event)
12/21/2017, 7 p.m. | Bookmarks | Winston-Salem, NC
Storytime Thursday  (other event)
12/21/2017, 10:30 am | Fiction Addiction | Greenville, SC
Authors Round the South | www.authorsroundthesouth.com
top | share this
Lady Banks is sponsored by the Southern Independent Booksellers Alliance, in support of independent bookstores in the South | SIBA | 3806 Yale Dr. | Columbia, SC 28409
You are receiving this email at @@email@@. If you wish to stop receiving email from us, you can simply remove yourself by replying with "unsubscribe" in the subject or by visiting: @@unsubscribe_url@@
---