Details

Published: 17 December 2017

17 December 2017
view in your browser | Unsubscribe or manage my Lady Banks Subscription
Week of December 17, 2017
>> IN THIS ISSUE
The Commonplace Book | Read This! | The Gift Guide | Okra Picks | Southern Indie Bestsellers | Events
---
{Books are better than scarves.}
In which a man does not buy a scarf for Christmas, a woman does buy a bookstore, a bookseller discovers more than books in a box, and her ladyship, the editor, contemplates her anti-library.
I love indie bookstores because. . .
"  Because they reflect a community's identity and shape a community's future."
--- Marianne, in Florida

"They come home and one of the places they want to go is the bookstore. It has been a part of peoples lives for generations."--Debra Caudill, new owner of That Bookstore in Blytheville
How extensive is your "anti-library"?
Like most booklovers, her ladyship, the editor's own library is a mix of books both read and unread. Some, she acknowledges, have remained unread for a very long time. They remain on her shelves like promises, the temptation of yet-to-be-discovered treasure, just waiting for the moment her ladyship decides to go exploring.
Still, the unread book on one's shelf is always a source of at least a little bit of guilt. Books should be read, after all. An unread book does no one any good.
Or does it? Her ladyship was highly gratified to come across this piece of advice: why you should surround yourself with more books than you'll ever have time to read.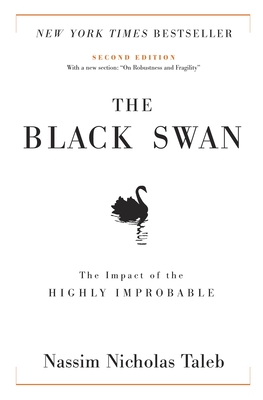 Naturally, her ladyship appreciates any and all justifications for her book habit. But she does find some affinity with the idea that one should be as aware of what we don't know as we are of what we do. As Nicholas Taleb puts it in his book The Black Swan:
"a private library is not an ego-boosting appendage but a research tool. Read books are far less valuable than unread ones. The library should contain as much of what you do not know as your financial means, mortgage rates, and the currently tight real-estate market allows you to put there. You will accumulate more knowledge and more books as you grow older, and the growing number of unread books on the shelves will look at you menacingly. Indeed, the more you know, the larger the rows of unread books. Let us call this collection of unread books an antilibrary."
You understand what this means, of course: That impulse to pick up a book you don't have time to read is a virtue -- an expression of your intellectual curiosity and open, questing mind. And that same motivation that drives you to give books you love to friends even though you know full well they may never be read? Why, you are doing those friends a favor, helping them discover the joys of what they still do not know.
So go ahead, give them that book you think they should read. Just being in the same room with it will do some good.
Read Independently! And shop local for the holidays.

her ladyship, the editor
---
---
Lady Banks' Pick of the Week
---
Noteworthy poetry and prose from her ladyship's bedside reading stack.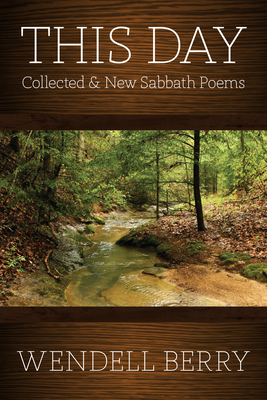 XIII
The eastern sky at evening
curves down from blue to white
to hilltops across the river.
Nearer, a few treetops
are sunbright among the trees
in shadow. The moment is clear
as water, still as stone.
As it is, nobody could paint it,
nor I describe or remember it.
A photograph might keep
its lights and shades, its colors
maybe, but not the air,
the breath by which it lives,
visible only fleetly
in the eyes' living light,
and in an eyewink changed.
Surely its quickly passing
perfects forever its beauty.
And so again the mortal
has fallen short of the real.
--Wendell Berry, This Day: Collected and New Sabbath Poems (Counterpoint, 2014) 9781619024366
top | share this
---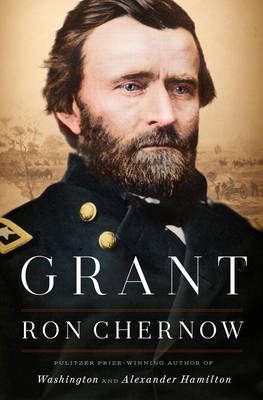 "A masterful, lucidly written biography of an amiable family man, a hopeless alcoholic and a great American general."
keep reading: 10 most notable books of 2017
There are people who are expats that used to live here and now they live elsewhere. They come home and one of the places they want to go is the bookstore. It has been a part of peoples lives for generations.
keep reading: That Bookstore in Blytheville gets new owners, new name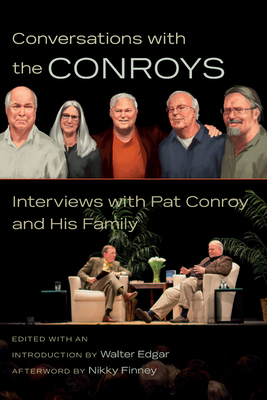 I recently bumped into a friend who was out shopping for Christmas gifts downtown. I asked what was on his list. "Scarves," he said.
keep reading: Give the gift of reading
---
Read This! Books with Street Cred
Recommended reading from Southern Indie Booksellers
I loved this book!! So important. Please read it and share it with girl and boy teens and the people who care about them. I wish we had heard more from Amber. Maybe in a future book? There aren't many books out there about teens trying to change the culture of their schools and their communities through peaceful activism. The Nowhere Girls tells it like it is. Some of it is clumsy. Sometimes it doesn't work or takes a while to get off the ground. But it is always worth trying. I really did love this book.
The Nowhere Girls by Amy Reed ($17.99*, Simon Pulse), recommended by Fountain Bookstore, Richmond, VA.
---
Why is The Purloining of Prince Oleomargarine my favorite fiction book this year? In publishing, it is not too rare for a well-known author's work to be found and published posthumously. However, in the case of this book, Phil and Erin Stead managed to take sixteen pages of notes from a bedtime story that Mark Twain told his daughters, and turn it into a true literary masterpiece over a century later. Phil holds a conversation with the ghost of Mark Twain (which is hilarious) and Erin's illustrations are airy and lovely, as always. They truly breathe life into the story. So what's the right age for this book? I'd say somewhere from 6 to 96. There are a handful of times where I walk out of the store, a book under my arm, and race home to read it. Not only did I do that, but I felt somehow as if I was reading a lost masterpiece of children's literature. There's only one time I've had that experience, and it was with The Purloining of Prince Oleomargarine.
The Purloining of Prince Oleomargarine by Mark Twain and Philip Stead ($24.99*, Doubleday Books for Young Readers), recommended by Lemuria Books, Jackson, MS.
---
More bookseller recommendations
top | share this
---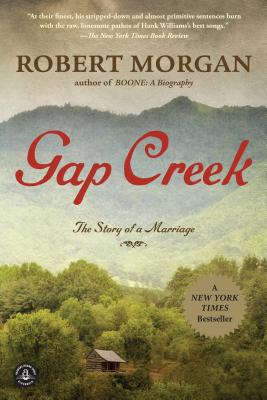 " Almost all of my writing is set there in the mountains," Morgan said. His first story was written in the sixth grade. "
keep reading: Robert Morgan honored on Walk of Fame
---
"The Alabama Booksmith, tucked within a maze of country roads, might be tricky to find, but the trip is worth it for literary enthusiasts. At the small shop, located in Homewood, Alabama, every single book is signed by the author. " 
keep reading: Every book is signed by the author
---
Books featured in the Southern indie holiday gift catalogs
BRINGING IT HOME: FAVORITE RECIPES FROM A LIFE OF ADVENTUROUS EATING
by Gail Simmons. The cookbook that Top Chef fans have been waiting for, from the celebrated judge who is known for ability to translate food terms and techniques to the average reader.
Grand Central Life & Style(9781455542208) $30.00
WHAT CAN I BRING? SOUTHERN FOOD FOR ANY OCCASION LIFE SERVES UP
by Elizabeth Heiskell. Based on the popular monthly feature inSouthern Living magazine, the author guides readers to greet any occasion with the perfect covered dish, sweet treat, or gift from the kitchen.
Oxmoor House (9780848754389) $30.00
STOCK THE CROCK
by Phyllis Pellman Good. From the New York Times-bestselling author of the blockbuster Fix-It and Forget-It series, comes an all-new slow-cooker bible that delivers healthier, updated classics for the modern cook.
Oxmoor House (9780848753146) $21.99
THE FARMHOUSE CHEF: RECIPES AND STORIES FROM MY CAROLINA FARM
by Jamie Dement. The Farmhouse Chef offers 150 recipes for every occasion, from down home to downright elegant, inspired by the farm's yield through the four seasons.
University of North Carolina Press (9781469635064) $35.00
NORMAN VAN AKEN'S FLORIDA KITCHEN
by Norman Van Aken. With its forward-thinking blend of old and new, thoughtful step-by-step instructions, and friendly conversation, this book is a rare immersion into a culinary artist's world.
University Press of Florida(9780813054506) $28.00
HAM: A SAVOR THE SOUTH® COOKBOOK
by Damon Lee Fowler. Ham's 55 recipes bring home the love in just about every way. Also includes a guide to basic terminology and cooking methods.
University of North Carolina Press (9781469635897) $20.00
BRAVETART: ICONIC AMERICAN DESSERTS
by Stella Parks. From an award-winning pastry chef and James Beard Award nominated writer come foolproof recipes and a fresh take on the history of American desserts, from chocolate chip cookies to toaster pastries.
W.W. Norton & Company(9780393239867) $35.00
THE BOURBON BARTENDER: 50 COCKTAILS TO CELEBRATE THE AMERICAN SPIRIT
by Jane Danger and Alla Lapushchik. Whiskey experts offer timeless classics, forgotten gems, and cutting edge craft concoctions. They also share a short history of bourbon, tips for making infusions and syrups, and a calendar of bourbon festivals and events.
Sterling Publishing(9781454926290) $19.95
top | share this
---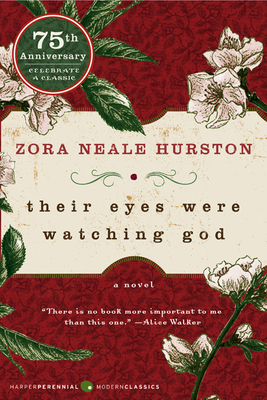 "[The novel is]based on the Their Eyes Were Watching God author's many interviews with Cudjo, a survivor of the slave trade who was able to speak to her about his "capture and bondage fifty years after the Atlantic slave trade was outlawed in the United States." She spent months at time in Cudjo's hometown of Plateau, Alabama interviewing him in the late '20s and early '30s."
keep reading: Unpublished Zora Neale Hurston manuscript to be released in May
"All of a sudden, I have a wedding portrait in a box of books."
keep reading: Accidentally donated family artifacts
---
"Raw and gripping." --Jason Reynolds, New York Times bestselling coauthor of All American Boys
A must-read " --Angie Thomas, #1 New York Times bestselling author of The Hate U Give
Raw, captivating, and undeniably real, Nic Stone joins industry giants Jason Reynolds and Walter Dean Myers as she boldly tackles American race relations in this stunning debut.
Justyce McAllister is top of his class and set for the Ivy League--but none of that matters to the police officer who just put him in handcuffs. And despite leaving his rough neighborhood behind, he can't escape the scorn of his former peers or the ridicule of his new classmates.
Justyce looks to the teachings of Dr. Martin Luther King Jr. for answers. But do they hold up anymore? He starts a journal to Dr. King to find out.
Then comes the day Justyce goes driving with his best friend, Manny, windows rolled down, music turned up--way up, sparking the fury of a white off-duty cop beside them. Words fly. Shots are fired. Justyce and Manny are caught in the crosshairs. In the media fallout, it's Justyce who is under attack.
Dear Martin by Nic Stone| Crown Books for Young Readers| 9781101939499
top | share this
---
For the week ending December 17. Books on the Southern Indie Bestseller List that are southern in nature or have been recently recommended by southern indie booksellers.
See the full list here.
The Southern Book Prize |
A SIBA Okra Pick |
Special to the Southern List
Printable versions (PDF): Hardcover | Paperback | Children's
HARDCOVER FICTION

1. The Rooster Bar
John Grisham, Doubleday, $28.95, 9780385541176
2. Origin
Dan Brown, Doubleday, $29.95, 9780385514231
3. A Gentleman in Moscow
Amor Towles, Viking, $27, 9780670026197
4. Sing, Unburied, Sing
Jesmyn Ward, Scribner, $26, 9781501126062
5. The Midnight Line
Lee Child, Delacorte Press, $28.99, 9780399593482

HARDCOVER NONFICTION

1. Leonardo da Vinci
Walter Isaacson, S&S, $35, 9781501139154
2. Grant
Ron Chernow, Penguin Press, $40, 9781594204876
3. Promise Me, Dad
Joe Biden, Flatiron, $27, 9781250171672
4. The Last Castle
Denise Kiernan, Touchstone, $28, 9781476794044
5. Bobby Kennedy: A Raging Spirit
Chris Matthews, S&S, $28, 9781501111860
Special to the Southern List
HARDCOVER FICTION

11. Devotions
Mary Oliver, Penguin Press, $30, 9780399563249
13. The Last Ballad
Wiley Cash, Morrow, $26.99, 9780062313119

HARDCOVER NONFICTION

4. The Last Castle
Denise Kiernan, Touchstone, $28, 9781476794044
6. Hillbilly Elegy
J.D. Vance, Harper, $27.99, 9780062300546
7. Code Girls: The Untold Story of the American Women Code Breakers of World War II
Liza Mundy, Hachette, $28, 9780316352536
11. Andrew Jackson and the Miracle of New Orleans
Brian Kilmeade, Don Yaeger, Sentinel, $28, 9780735213234
14. Theft by Finding: Diaries (1977-2002)
David Sedaris, Little Brown, $28, 9780316154727

PAPERBACK FICTION

6. Autumn
Ali Smith, Anchor, $15.95, 9781101969946
8. The Nightingale
Kristin Hannah, St. Martin's Griffin, $16.99, 9781250080400
10. The Best American Short Stories 2017
Meg Wolitzer, Heidi Pitlor (Eds.), Mariner, $15.99, 9780544582903
12. The Sympathizer
Viet Thanh Nguyen, Grove Press, $16, 9780802124944
13. The German Girl
Armando Lucas Correa, Washington Square Press, $16, 9781501121234
14. The Alchemist
Paulo Coelho, HarperOne, $16.99, 9780062315007
15. Rules of Civility
Amor Towles, Penguin, $17, 9780143121169

PAPERBACK NONFICTION

5. Strong Is the New Pretty: A Celebration of Girls Being Themselves
Kate T. Parker, Workman, $17.95, 9780761189138
7. Just Mercy
Bryan Stevenson, Spiegel & Grau, $16, 9780812984965
8. Bad Feminist
Roxane Gay, Harper Perennial, $10, 9780062695697
12. Hidden Figures
Margot Lee Shetterly, Morrow, $15.99, 9780062363602
13. We Should All Be Feminists
Chimamanda Ngozi Adichie, Anchor, $7.95, 9781101911761
top | share this
What's happening at Southern Indies across the South?
See the full calendar | Find a Southern Indie Bookstore near you.
Jack Neely - A Knoxville Christmas  (author appearance)
Jack Neely | 12/22/2017, 06:00 pm | Union Avenue Books | Knoxville, TN
The Mississippi Book of Quotations by David Crews  (author appearance)
David Crews | 12/23/2017, 02:00 pm | Lemuria Books | Jackson, MS
Dr. Vanessa Neumann  (author appearance)
Dr. Vanessa Neumann | 12/27/2017, 08:00 pm | Books & Books, Inc. | Coral Gables, FL
Author Layton Green  (author appearance)
Layton Green | 12/28/2017, 07:00 pm | Tall Tales Book Shop, Inc. | Atlanta, GA
Andrew K. Frank  (author appearance)
Andrew K. Frank | 12/29/2017, 08:00 pm | Books & Books, Inc. | Coral Gables, FL
YA Author Holly Black: THE CRUEL PRINCE  (author appearance)
Holly Black | 01/04/2018, 06:30 pm | Avid Bookshop | Athens, GA
Author event with Meera Lee Patel, author of My Friend Fear  (author appearance)
Meera Lee Patel | 01/04/2018, 06:30 pm | Parnassus Books | Nashville, TN
Talbot Davis - Crash Test Dummies  (author appearance)
Talbot Davis | 01/06/2018, 02:00 pm | Park Road Books | Charlotte, NC
Cary Gray presents The Sustainable Adventures of Luno!  (author appearance)
Cary Gray | 01/08/2018, 06:00 pm | Malaprop's Bookstore & Cafe | Asheville, NC
Ashley Farmer, Remaking Black Power: How Black Women Transformed an Era  (author appearance)
Ashley Farmer | 01/08/2018, 07:00 pm | The Regulator Bookshop | Durham, NC
Launch Party! MARTHA BOONE  (author appearance)
Martha Boone | 01/09/2018, 07:00 pm | Bookmiser | Roswell, GA
Diane Sanfilippo, The 21-Day Sugar Detox  (author appearance)
Diane Sanfilippo | 01/09/2018, 07:00 pm | FoxTale Book Shoppe | Woodstock, GA
Nathaniel Rich in conversation with To Be Announced (TBA): King Zeno  (author appearance)
Nathaniel Rich | 01/09/2018, 06:00 pm | Garden District Book Shop | New Orleans, LA
Release Party: Grandma & Me by Mary Ann Drummond and Beatrice Tauber Prior   (author appearance)
Mary Ann Drummond | 01/09/2018, 07:00 pm | Main Street Books | Davidson, NC
Donna Everheart - The Road to Bittersweet  (author appearance)
Donna Everhart | 01/09/2018, 07:00 pm | Quail Ridge Books & Music | Raleigh, NC
Robert Crais - The Wanted  (author appearance)
Robert Crais | 01/10/2018, 07:00 pm | Quail Ridge Books & Music | Raleigh, NC
Matt de la Peña and Loren Long discuss their new picture book Love  (author appearance)
Loren Long | 01/11/2018, 06:00 pm | Flyleaf Books | Chapel Hill, NC
Southern Author Event: Kenneth Morton  (author appearance)
Kenneth Morton | 01/11/2018, 07:00 pm | Park Road Books | Charlotte, NC
Don Rosenstein and Justin Yopp - The Group: Seven Widowed Fathers Reimagine Life  (author appearance)
Donald Rosenstein | 01/11/2018, 07:00 pm | Quail Ridge Books & Music | Raleigh, NC
Dan Heath, The Power of Moments: Why Certain Experiences Have Extraordinary Impact  (author appearance)
Dan Heath | 01/11/2018, 07:00 pm | The Regulator Bookshop | Durham, NC
Frederic Block Booksigning  (author appearance)
Frederic Block | 01/12/2018, 07:00 pm | Murder on the Beach Mystery Bookstore | Delray Beach, FL
Martha B. Boone : The Big Free  (author appearance)
Martha Boone | 01/12/2018, 06:00 pm | Garden District Book Shop | New Orleans, LA
Daniel Pink discusses his book When: The Scientific Secrets of Perfect Timing  (author appearance)
Daniel Pink | 01/12/2018, 06:00 pm | Flyleaf Books | Chapel Hill, NC
Bryan Robinson presents Daily Writing Resilience: 365 Meditations and Inspirations for Writers In conversation with Sara Gruen  (author appearance)
Bryan Robinson
| 01/12/2018, 06:00 pm | Malaprop's Bookstore & Cafe | Asheville, NC
A.J. Tata - Direct Fire (Jake Mahegan, #4)  (author appearance)
A.J. Tata | 01/12/2018, 07:00 pm | Quail Ridge Books & Music | Raleigh, NC
Jason Littleton, M.D.  (author appearance)
Jason Littleton | 01/13/2018, 06:00 pm | Writers Block Bookstore | Winter Park, FL
Lauren Willig, The English Wife  (author appearance)
Lauren Willig | 01/13/2018, 01:00 pm | FoxTale Book Shoppe | Woodstock, GA
Lisa Lewis Tyre, Hope in the Holler book launch  (author appearance)
Lisa Lewis Tyre | 01/13/2018, 04:00 pm | FoxTale Book Shoppe | Woodstock, GA
Letter from Birmingham Jail reading  (other event)
01/13/2018, 05:00 pm | Square Books | Oxford, MS
Signing Table: Ninja Potty Break by Alexandria & Kenneth Wiltberger   (author appearance)
Alexandria and Kenneth Wiltberger | 01/13/2018, 10:30 am | Main Street Books | Davidson, NC
Local Author Event: Vidya - The Adventures of Grandpa and Ray  (author appearance)
01/13/2018, 11:00 am | Park Road Books | Charlotte, NC
Young Adult Author Panel  (author appearance)
Jodi Lynn Anderson | 01/13/2018, 02:00 pm | Park Road Books | Charlotte, NC
Lisa Lewis Tyre, Hope in the Holler book launch  (author appearance)
Lisa Lewis Tyre | 01/13/2018, 04:00 pm | Hooray For Books | Alexandria, VA
Robert Crais Booksigning  (author appearance)
Robert Crais | 01/14/2018, 05:00 pm | Murder on the Beach Mystery Bookstore | Delray Beach, FL
Micah Cash presents Dangerous Waters: A Photo Essay on the Tennessee Valley Authority  (author appearance)
Micah Cash | 01/14/2018, 03:00 pm | Malaprop's Bookstore & Cafe | Asheville, NC
Author event with Melissa Hartwig, author of Whole30 Day by Day and Whole30 Fast & Easy  (author appearance)
Melissa Hartwig | 01/14/2018, 02:00 pm | Parnassus Books | Nashville, TN
Sujata Massey With The First In A New Mystery Series: The Widows of Malabar Hill  (author appearance)
Sujata Massey | 01/15/2018, 06:30 pm | Fountain Bookstore | Richmond, VA
Dine Out for Charis Circle at Chai Pani!  (other event)
01/16/2018, 11:30 am | Charis Books & More | Atlanta, GA
THOMAS PIERCE presents THE AFTERLIVES  (author appearance)
Thomas Pierce | 01/16/2018, 06:00 pm | Malaprop's Bookstore & Cafe | Asheville, NC
Reading and Signing with Laura Lee Smith  (author appearance)
Laura Lee Smith | 01/16/2018, 06:00 pm | Hub City Bookshop | Spartanburg, SC
Laura Lee Smith - The Ice House  (author appearance)
Laura Lee Smith | 01/17/2018, 07:00 pm | A Cappella Books | Atlanta, GA
Barbara Claypole White discusses her new novel The Promise Between Us  (author appearance)
Barbara Claypole White | 01/17/2018, 07:00 pm | Flyleaf Books | Chapel Hill, NC
Frank Thompson presents Asheville Movies Vol 1 The Silent Era  (author appearance)
Frank Thompson | 01/17/2018, 06:00 pm | Malaprop's Bookstore & Cafe | Asheville, NC
Southern Author Event: Jennifer Hurvitz Weintraub - One Happy Divorce  (author appearance)
Jennifer Hurvitz Weintraub | 01/17/2018, 07:00 pm | Park Road Books | Charlotte, NC
A.J. Tata Book Talk & Signing  (author appearance)
A.J. Tata | 01/17/2018, 12:00 pm | Fiction Addiction | Greenville, SC
WRITER'S BLOCK BOOKSTORE PRESENTS INTERNATIONALLY BEST-SELLING AUTHORS DOUGLAS PRESTON & LINCOLN CHILD  (author appearance)
Douglas Preston | 01/18/2018, 06:30 pm | Writers Block Bookstore | Winter Park, FL
Douglas Preston and Lincoln Childs at the JCC  (author appearance)
Douglas Preston | 01/18/2018, 06:30 pm | Writers Block Bookstore | Winter Park, FL
AN EVENING WITH COURNTEY CARVER  (author appearance)
Courtney Carver | 01/18/2018, 06:30 pm | Oxford Exchange | Tampa, FL
Kevin Young - Bunk: The Rise of Hoaxes, Humbug, Plagiarists, Phonies, Post-Facts, and Fake News  (author appearance)
Kevin Young | 01/18/2018, 07:00 pm | A Cappella Books | Atlanta, GA
Thomas Pierce with THE AFTERLIVES  (author appearance)
Thomas Pierce | 01/18/2018, 05:00 pm | Square Books | Oxford, MS
David Collins discusses his book Accidental Activists: Mark Phariss, Vic Holmes, and Their Fight for Marriage Equality in Texas  (author appearance)
David Collins | 01/18/2018, 07:00 pm | Flyleaf Books | Chapel Hill, NC
AMIE KAUFMAN and MEGAN SPOONER present UNEARTHED  (author appearance)
Megan Spooner | 01/18/2018, 06:00 pm | Malaprop's Bookstore & Cafe | Asheville, NC
Donald Rosenstein and Justin Yopp, The Group: Seven Widowed Fathers Reimagine Life  (author appearance)
Donald Rosenstein | 01/18/2018, 07:00 pm | The Regulator Bookshop | Durham, NC
Jessica Shattuck  (author appearance)
Jessica Shattuck | 01/19/2018, 06:00 pm | Page & Palette | Fairhope, AL
Jeffery Deaver Booksigning  (author appearance)
Jeffery Deaver | 01/19/2018, 07:00 pm | Murder on the Beach Mystery Bookstore | Delray Beach, FL
Thomas Pierce - The Afterlives  (author appearance)
Thomas Pierce | 01/19/2018, 05:30 pm | Turnrow Books | Greenwood, MS
Patrisse Cullors presents When They Call You a Terrorist: A Black Lives Matter Memoir  (author appearance)
Patrisse Cullors | 01/19/2018, 06:00 pm | Malaprop's Bookstore & Cafe | Asheville, NC
Lyndsay Ely - Gunslinger Girl  (author appearance)
Lyndsay Ely | 01/19/2018, 07:00 pm | Quail Ridge Books & Music | Raleigh, NC
Author Meet & Greet: Laura Murray  (author appearance)
Laura Murray | 01/20/2018, 11:00 am | Ernest & Hadley Booksellers | Tuscaloosa, AL
Frozen Story Time with Anna & Elsa  (author appearance)
01/20/2018, 11:00 am | FoxTale Book Shoppe | Woodstock, GA
Signing Table: Football Freddie by Marnie Schneider   (author appearance)
Marnie Schneider | 01/20/2018, 10:30 am | Main Street Books | Davidson, NC
Donna Everhart – The Road to Bittersweet  (author appearance)
Donna Everhart
| 01/20/2018, 11:00 am | McIntyre's Fine Books | Pittsboro, NC
Sujata Massey – Widows of Malabar Hill  (author appearance)
Sujata Massey | 01/20/2018, 02:00 pm | McIntyre's Fine Books | Pittsboro, NC
Local Author Event: Darla Desiderio - The Scrapper  (author appearance)
Darla Desiderio | 01/20/2018, 11:00 am | Park Road Books | Charlotte, NC
Deanna Raybourn Returns with The Treacherous Curse  (author appearance)
Deanna Raybourn | 01/20/2018, 02:00 pm | Fountain Bookstore | Richmond, VA
Roger Johns  (author appearance)
Roger Johns | 01/21/2018, 02:00 pm | Tall Tales Atlanta | Atlanta, GA
Jeffery Beam - Jonathan Williams: The Lord of Orchards  (author appearance)
Jeffery Beam | 01/21/2018, 02:00 pm | Quail Ridge Books & Music | Raleigh, NC
Thomas Pierce Spartanburg Book Launch  (author appearance)
Thomas Pierce | 01/21/2018, 02:00 pm | Hub City Bookshop | Spartanburg, SC
When They Call You A Terrorist: A Black Lives Matter Memoir by Patrisse Khan-Cullors & Asha Bandele  (author appearance)
Asha Bandele | 01/22/2018, 07:00 pm | A Cappella Books | Atlanta, GA
Naima Coster, Halsey Street  (author appearance)
Naima Coster | 01/22/2018, 07:00 pm | The Regulator Bookshop | Durham, NC
Author Kris Radish  (author appearance)
Kris Radish | 01/23/2018, 06:00 pm | Copperfish Books | Punta Gorda, FL
Jamie Quatro with FIRE SERMON  (author appearance)
Jamie Quatro | 01/23/2018, 05:00 pm | Square Books | Oxford, MS
JENNIFER MCGAHA presents FLAT BROKE WITH TWO GOATS  (author appearance)
Jennifer McGaha | 01/23/2018, 06:00 pm | Malaprop's Bookstore & Cafe | Asheville, NC
John Hechinger - True Gentlemen: The Broken Pledge of America's Fraternities  (author appearance)
John Hechinger | 01/23/2018, 07:00 pm | Quail Ridge Books & Music | Raleigh, NC
Salon@615 featuring Kelly Corrigan in conversation with Ruthie Lindsey  (author appearance)
Kelly Corrigan | 01/23/2018, 06:30 pm | Parnassus Books | Nashville, TN
Author Event: Cathy Cleary - Southern Harvest Cookbook  (author appearance)
Cathy Cleary | 01/24/2018, 07:00 pm | Park Road Books | Charlotte, NC
Author event with Xhenet Aliu, author of Brass  (author appearance)
Xhenet Aliu | 01/24/2018, 06:30 pm | Parnassus Books | Nashville, TN
Sharon Robinson  (author appearance)
Sharon Robinson | 01/25/2018, 07:00 pm | Writers Block Bookstore | Winter Park, FL
Bryant Simon - Hamlet Fire  (author appearance)
Bryant Simon | 01/25/2018, 07:00 pm | A Cappella Books | Atlanta, GA
Pre-School Storytime  (author appearance)
01/25/2018, 10:30 am | Flyleaf Books | Chapel Hill, NC
DAVID COLLINS presents ACCIDENTAL ACTIVISTS: Mark Phariss, Vic Holmes, and Their Fight for Marriage Equality  (author appearance)
David Collins | 01/25/2018, 06:00 pm | Malaprop's Bookstore & Cafe | Asheville, NC
Daniel Raimi, The Fracking Debate: The Risks, Benefits, and Uncertainties of the Shale Revolution  (author appearance)
Daniel Raimi | 01/25/2018, 07:00 pm | The Regulator Bookshop | Durham, NC
Lauren Doyle Owens Booksigning  (author appearance)
Lauren Doyle | 01/26/2018, 07:00 pm | Murder on the Beach Mystery Bookstore | Delray Beach, FL
Michel Stone, Border Child  (author appearance)
Michel Stone | 01/26/2018, 07:00 pm | Blue Bicycle Books | Charleston, SC
Book Signing: One Happy Divorce by Jennifer Hurvitz Weintraub   (author appearance)
Jennifer Hurvitz Weintraub | 01/27/2018, 10:30 am | Main Street Books | Davidson, NC
Barbara Claypole White – The Promise Between Us  (author appearance)
Barbara Claypole White | 01/27/2018, 02:00 pm | McIntyre's Fine Books | Pittsboro, NC
Mick Herron – This is What Happened  (author appearance)
Mick Herron | 01/27/2018, 02:00 pm | McIntyre's Fine Books | Pittsboro, NC
Vanessa Brantley-Newton - Grandma's Purse  (author appearance)
Vanessa Brantley-Newton | 01/27/2018, 02:00 pm | Quail Ridge Books & Music | Raleigh, NC
Christine and Dennis McClure present We Fought the Road  (author appearance)
Christine and | 01/28/2018, 03:00 pm | Malaprop's Bookstore & Cafe | Asheville, NC
Nic Stone - Dear Martin  (author appearance)
Nic Stone | 01/28/2018, 04:00 pm | Quail Ridge Books & Music | Raleigh, NC
Brad Taylor, Operator Down  (author appearance)
Brad Taylor | 01/29/2018, 06:30 pm | FoxTale Book Shoppe | Woodstock, GA
Sarah Mlynowski, Upside Down Magic  (author appearance)
Sarah Mlynowski | 01/29/2018, 07:00 pm | Blue Bicycle Books | Charleston, SC
Cathy Cleary Cookbook Talk, Signing, & Tasting  (author appearance)
Cathy Cleary | 01/29/2018, 02:00 pm | Fiction Addiction | Greenville, SC
Author event with Gregory Boyle, author of Barking to the Choir  (author appearance)
Gregory Boyle | 01/29/2018, 06:30 pm | Parnassus Books | Nashville, TN
Diane Cantor - When Nighttime Shadows Fall  (author appearance)
Diane Cantor | 01/30/2018, 07:00 pm | A Cappella Books | Atlanta, GA
Author Matt de la Peña and Illustrator Loren Long: LOVE  (author appearance)
Matt De | 01/30/2018, 06:30 pm | Avid Bookshop | Athens, GA
Steve Yarbrough - The Unmade World  (author appearance)
01/30/2018, 05:30 pm | Turnrow Books | Greenwood, MS
Nic Stone discusses her debut YA novel Dear Martin in conversation with Renee Ahdieh  (author appearance)
Nic Stone | 01/30/2018, 07:00 pm | Flyleaf Books | Chapel Hill, NC
Orison Books dual book launch with Jessie van Eerden & Sam Roxas-Chua  (author appearance)
Sam Roxas-Chua | 01/30/2018, 06:00 pm | Malaprop's Bookstore & Cafe | Asheville, NC
Jennifer Atkins: New Orleans Carnival Balls: The Secret Side of Mardi Gras, 1870-1920  (author appearance)
Jennifer Atkins | 01/31/2018, 06:00 pm | Garden District Book Shop | New Orleans, LA
Steve Yarbrough with THE UNMADE WORLD  (author appearance)
Steve Yarbrough | 01/31/2018, 05:00 pm | Square Books | Oxford, MS
Nathaniel Rich - King Zeno  (author appearance)
Nathaniel Rich | 01/31/2018, 05:30 pm | Turnrow Books | Greenwood, MS
Diane Cantor presents When Nighttime Shadows Fall  (author appearance)
Diane Cantor | 01/31/2018, 06:00 pm | Malaprop's Bookstore & Cafe | Asheville, NC
Author event with Christina Baker Kline, author of A Piece of the World  (author appearance)
Christina Baker Kline | 01/31/2018, 06:30 pm | Parnassus Books | Nashville, TN
Book Reviews by Maurice on Books  (other event)
02/01/2018, 06:00 pm | Copperfish Books | Punta Gorda, FL
Christina Baker Kline, A Piece of the World  (author appearance)
Christina Baker Kline | 02/02/2018, 07:00 pm | Blue Bicycle Books | Charleston, SC
Nick Bruel: Bad Kitty Camp Daze!   (author appearance)
Nick Bruel | 1/12/2018, 6:00 PM | Novel. | Memphis, TN
Perre Coleman Magness: The Southern Sympathy Cookbook  (author appearance)
Perre Coleman Magness | 1/18/2018, 6:00 PM | Novel. | Memphis, TN
Michael Nelson and Trump's First Year  (author appearance)
Michael Nelson | 1/21/2018, 2:00 PM | Novel. | Memphis, TN
KJ Howe: The Freedom Broker   (author appearance)
KJ Howe | 1/24/2018, 6:00 PM | Novel. | Memphis, TN
Children of the World with Wintrell Pittman  (author appearance)
Wintrell | 1/27/2018, 2:00 PM | Novel. | Memphis, TN
Susanna Lancaster's The Growing Rock  (author appearance)
Susanna Lancaster | 1/4/2018, 6:00 PM | Novel. | Memphis, TN
Miracles on the Bayou with Sissy Long  (author appearance)
Jean "Sissy" Morris Long | 1/7/2018, 2:00 PM | Novel. | Memphis, TN
Authors Round the South | www.authorsroundthesouth.com
top | share this
Lady Banks is sponsored by the Southern Independent Booksellers Alliance, in support of independent bookstores in the South | SIBA | 3806 Yale Dr. | Columbia, SC 28409
You are receiving this email at @@email@@. If you wish to stop receiving email from us, you can simply remove yourself by replying with "unsubscribe" in the subject or by visiting: @@unsubscribe_url@@
---