Details

Published: 24 December 2017

24 December 2017
view in your browser | Unsubscribe or manage my Lady Banks Subscription
Week of December 24, 2017
>> IN THIS ISSUE
The Commonplace Book | Read This! | The List | Okra Picks | Southern Indie Bestsellers | Events
---
{Less is more.}
In which Mr. Rick Bragg explains why he writes, Mr. Kwame Alexander is impressed with our ability to write poems about cinnamon, and her ladyship resolves to read less books.
I love indie bookstores because. . .
" I feel a great sense of community when I chat with the staff in my favorite bookstore."
--- Katie, in Alabama

" I write about home so I can be certain that someone will. It is not much more complicated than that. ."--Rick Bragg
Another year turning over, another chance to take stock and consider what one would like to change in one's life.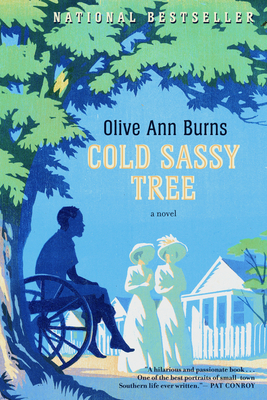 Usually, her ladyship, the editor, is in the habit of making "new year's resolutions" she is actually interested in attempting to keep. Thus, she never resolves to "clean the house more often" -- although lord knows it would benefit from such an endeavor. Nor is she likely to resolve to ... regularly change the oil in her car, mend the clothes that sit in the "to be repaired" basket, mow the lawn more often, give up cheese, or make her bed every morning. There is a scene in Olivia Burns' novel Cold Sassy Tree where Will Tweedy describes his Aunt Loma, sitting at the kitchen table reading a book while the dirty dishes remained unwashed in the sink. It is a habit that makes his grandmother shake her head in disgust, but her ladyship entirely understands where Aunt Loma is coming from.
In fact, her ladyship's yearly resolutions tend to revolve around inventing ways to give herself more time to spend reading instead of doing housework. She resolves to read more books every week, or read something from every issue of The New Yorker, or find one new author to love every month, or write more in her reading journal on what she has read, etcetera, etcetera.
In her ongoing quest to spend more time reading, this year's resolution is a little counter-intuitive. She has resolved to read fewer books, but to read them more deeply and with greater attention. After all, it is all well and good to say "I shall spend two hours every day reading" -- but if one finds oneself skimming through a book just so it can be moved from the TBR stack to the "Finished" pile, well what is the point? Books have the power to change us, but only if we're willing to pay proper attention.
So, her ladyship's Reading Theme for the upcoming year is not precisely "less is more" but a resolution to find more from less.
Read Independently! And shop local for the holidays.

her ladyship, the editor
---
---
Lady Banks' Pick of the Week
---
Noteworthy poetry and prose from her ladyship's bedside reading stack.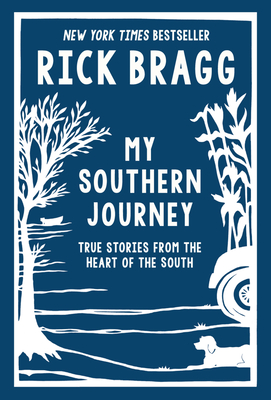 I do not, greatly, give a damn about writing about people who, by birthright, history will handle with great care anyway. 
I will write about a one-armed man who used to sling a sling blade out by the county jail, and a pulpwood truck driver who could swing a pine pole around like a baseball bat.
I will write about dead police chiefs who treated even the most raggedly old boy with a little respect, and old men who sip beer beside the pool tables in Brother's Bar, and then go take some money off the college boys.
I will write about the wrongdoers, because sometimes doing right is just too damn hard, and the worry drunks, and the women who love them anyway. I will write about mamas, non somebody's Big Daddy. I will write about snuff, not caviar.
I will write and write as long as somebody, anybody, wants me to, till we remind one more heartbroken ol'boy of his grandfather, or educate one more pampered Yankee on the people of the pines.
--Rick Bragg, My Southern Journey: True Stories from the Heart of the South (Southern Living, 2017) 9780848746391
top | share this
---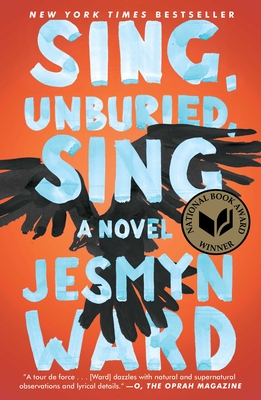 "The year ended on a celebratory note as well, as Jesmyn Ward's novel, Sing, Unburied, Sing, excerpted in installments across three issues, won the National Book Award for Fiction."
keep reading: The Year in Stories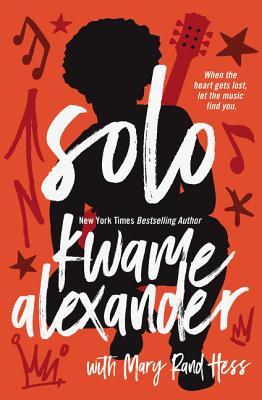 MARTIN: ...From people's submissions, as you were reading what people were reflecting on, what stood out to you?
ALEXANDER: Well, I think there were two things, Rachel. One, the number of poems about cinnamon.
keep reading: Stitching together a community poem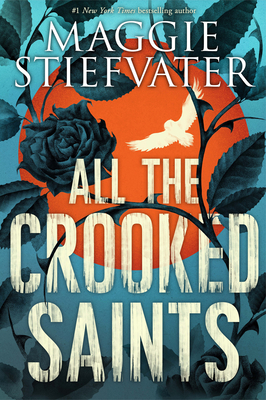 "My literary world is rich with books that have been written with children or teens in mind but are just all-around good books"
keep reading: Don't dismiss youth literature
---
Read This! Books with Street Cred
Recommended reading from Southern Indie Booksellers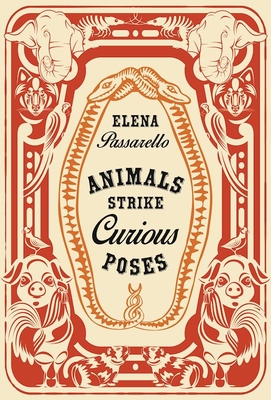 This collection of essays dips into so many genres I can't even explain it. Passarello tells the stories of 16 famous animals immortalized by humans and examines how their stories shape our understanding of humanity. It is witty, informative, and she even takes the perspective of Darwin's tortoise. Yes.
Animals Strike Curious Poses by Elena Passarello ($16.95, Sarabande Books), recommended by Halley, Parnassus Books, Nashville, TN.
---
Much like his previous book, The Outlaws of America: the Weather Underground and the Politics of Solidarity, Berger focuses herein on the radical edge of the 1960s/70s movement.
His argument, hardly a new one, is what caused the radicalization of the civil rights movement was the attempt to imprison its most impassioned voices. The leadership of what came to be the Black Power movement was schooled for revolution behind the walls of the American supermax prison system.
Perhaps the most influential name of Black Power, George Jackson did not leave prison alive, yet he remains a powerful symbol near half a century after George Jackson was shot down in the prison yard at San Quentin.
Captive Nation: Black Prison Organizing in the Civil Rights Era by Dan Berger (University of North Carolina Press) Recommended by Glen at A Cappella BooksAtlanta GA
---
More bookseller recommendations
top | share this
---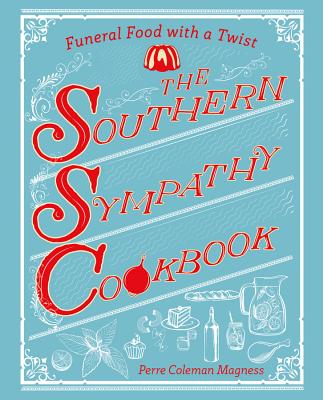 "You can't cook food for your own funeral unless you are good with freezers"
keep reading: Recipes for a tidy and tasty death
---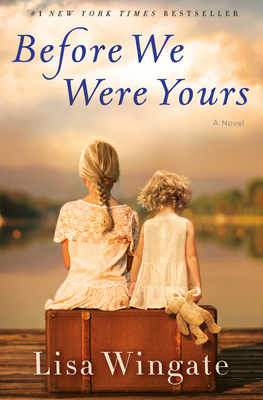 " Georgia Tann ran the Memphis branch of the Tennessee Children's Home from 1920-50. In those 30 years, she acquired thousands of children and sold them in expensive adoption schemes to wealthy families around the country. Some of those children were taken legitimately from terrible conditions, but others just happened to be beautiful children with poor or uneducated parents   
keep reading: From the stacks: Read events at Tennessee Children's Home inspire novel
---
The List: Mamie's Take Ten, Quail Ridge Books & Music, Raleigh, NC
"Although I hate war, some of my favorite books are about it. I believe that if more people read novels like these, we would banish war forever"
top | share this
---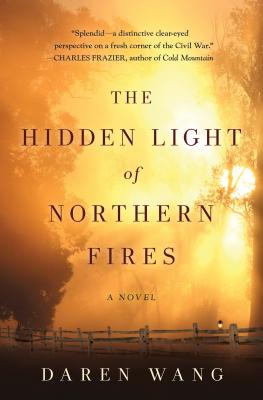 " A multi-layered, sweeping tale of family and intrigue — and a love story — Wang's novel raises questions of race and gender and delivers an emotional knockout "
keep reading: Favorites of 2017
---
Fleeing a disastrous love affair, university librarian Amy Webber moves in with her aunt in a quiet, historic mountain town in Virginia. She quickly busies herself with managing a charming public library that requires all her attention with its severe lack of funds and overabundance of eccentric patrons. The last thing she needs is a new, available neighbor whose charm lures her into trouble.
Dancer-turned-teacher and choreographer Richard Muir inherited the farmhouse next door from his great-uncle, Paul Dassin. But town folklore claims the house's original owner was poisoned by his wife, who was an outsider. It quickly became water under the bridge, until she vanished after her sensational 1925 murder trial. Determined to clear the name of the woman his great-uncle loved, Richard implores Amy to help him investigate the case. Amy is skeptical until their research raises questions about the culpability of the town's leading families...including her own.
When inexplicable murders plunge the quiet town into chaos, Amy and Richard must crack open the books to reveal a cruel conspiracy and lay a turbulent past to rest in A Murder for the Books, the first installment of Victoria Gilbert's Blue Ridge Library mysteries.
A Murder for the Books by Victoria Gilbert| Crooked Lane Books| 9781683314394
top | share this
---
For the week ending December 24. Books on the Southern Indie Bestseller List that are southern in nature or have been recently recommended by southern indie booksellers.
See the full list here.
The Southern Book Prize |
A SIBA Okra Pick |
Special to the Southern List
Printable versions (PDF): Hardcover | Paperback | Children's
HARDCOVER FICTION

1. The Rooster Bar
John Grisham, Doubleday, $28.95, 9780385541176
2. A Gentleman in Moscow
Amor Towles, Viking, $27, 9780670026197
3. Uncommon Type
Tom Hanks, Knopf, $26.95, 9781101946152
4. Origin
Dan Brown, Doubleday, $29.95, 9780385514231
5. Little Fires Everywhere
Celeste Ng, Penguin Press, $27, 9780735224292

HARDCOVER NONFICTION

1. Grant
Ron Chernow, Penguin Press, $40, 9781594204876
2. Leonardo da Vinci
Walter Isaacson, S&S, $35, 9781501139154
3. Obama: An Intimate Portrait
Pete Souza, Little Brown, $50, 9780316512589
4. Hillbilly Elegy
J.D. Vance, Harper, $27.99, 9780062300546
5. Astrophysics for People in a Hurry
Neil deGrasse Tyson, Norton, $18.95, 9780393609394
Special to the Southern List
HARDCOVER FICTION

10. The Underground Railroad
Colson Whitehead, Doubleday, $26.95, 9780385542364
13. End Game
David Baldacci, Grand Central, $29, 9781455586608
14. A Column of Fire
Ken Follett, Viking, $36, 9780525954972
15. The Power
Naomi Alderman, Little Brown, $26, 9780316547611

HARDCOVER NONFICTION

7. Code Girls
Liza Mundy, Hachette, $28, 9780316352536
9. Andrew Jackson and the Miracle of New Orleans
Brian Kilmeade, Don Yaeger, Sentinel, $28, 9780735213234
11. S Is for Southern: A Guide to the South, from Absinthe to Zydeco
Editors of Garden and Gun, David Dibenedetto, Harper Wave, $45, 9780062445148
13. Endurance
Scott Kelly, Knopf, $29.95, 9781524731595
14. The Wisdom of Sundays
Oprah Winfrey, Flatiron, $27.99, 9781250138064
15. Deep Run Roots: Stories and Recipes from My Corner of the South
Vivian Howard, Little Brown, $40, 9780316381109

PAPERBACK FICTION

11. The Alchemist
Paulo Coelho, HarperOne, $16.99, 9780062315007
12. My Brilliant Friend
Elena Ferrante, Europa Editions, $17, 9781609450786
14. My Grandmother Asked Me to Tell You She's Sorry
Fredrik Backman, Washington Square Press, $16, 9781501115073
15. The Remains of the Day
Kazuo Ishiguro, Vintage, $16, 9780679731726

PAPERBACK NONFICTION

6. Hidden Figures
Margot Lee Shetterly, Morrow, $15.99, 9780062363602
8. The World Almanac and Book of Facts 2018
Sarah Janssen (Ed.), World Almanac Books, $14.99, 9781600572135
9. Just Mercy
Bryan Stevenson, Spiegel & Grau, $16, 9780812984965
13. Dead Wake
Erik Larson, Broadway, $17, 9780307408877
15. The Man Who Invented Christmas
Les Standiford, Broadway, $17, 9781524762469
top | share this
What's happening at Southern Indies across the South?
See the full calendar | Find a Southern Indie Bookstore near you.
Candie Carawan at Buxton Books  (author appearance)
Candie Carawan | 01/03/2018, 05:30 pm | Buxton Books | Charleston, SC
YA Author Holly Black: THE CRUEL PRINCE  (author appearance)
Holly Black | 01/04/2018, 06:30 pm | Avid Bookshop | Athens, GA
Author event with Meera Lee Patel, author of My Friend Fear  (author appearance)
Meera Lee Patel | 01/04/2018, 06:30 pm | Parnassus Books | Nashville, TN
Susanna Lancaster's The Growing Rock  (author appearance)
Susanna Lancaster | 01/04/2018, 06:00 pm | Novel. | Memphis, TN
Alice Tipton LaFleur: SIR AND MISS ANNIE  (author appearance)
Alice Tipton Lafleur | 01/06/2018, 06:00 pm | Avid Bookshop | Athens, GA
Talbot Davis - Crash Test Dummies  (author appearance)
Talbot Davis | 01/06/2018, 02:00 pm | Park Road Books | Charlotte, NC
Miracles on the Bayou with Jean Morris Long  (author appearance)
Jean Morris | 01/07/2018, 02:00 pm | Novel. | Memphis, TN
Cary Gray presents The Sustainable Adventures of Luno!  (author appearance)
Cary Gray | 01/08/2018, 06:00 pm | Malaprop's Bookstore & Cafe | Asheville, NC
Author Event: Johanna Outlaw  (author appearance)
Johanna Outlaw | 01/08/2018, 06:30 pm | Page 158 Books | Wake Forest, NC
Ashley Farmer, Remaking Black Power: How Black Women Transformed an Era  (author appearance)
Ashley Farmer | 01/08/2018, 07:00 pm | The Regulator Bookshop | Durham, NC
Launch Party! MARTHA BOONE  (author appearance)
Martha Boone | 01/09/2018, 07:00 pm | Bookmiser | Roswell, GA
Diane Sanfilippo, The 21-Day Sugar Detox  (author appearance)
Diane Sanfilippo | 01/09/2018, 07:00 pm | FoxTale Book Shoppe | Woodstock, GA
Nathaniel Rich in conversation with To Be Announced (TBA): King Zeno  (author appearance)
Nathaniel Rich | 01/09/2018, 06:00 pm | Garden District Book Shop | New Orleans, LA
Amy Stewart - MISS KOPP'S MIDNIGHT CONFESSIONS  (author appearance)
Amy Stewart | 01/09/2018, 06:00 pm | Octavia Books | New Orleans, LA
Francine Klagsbrun - LIONESS: Golda Meir and the Nation of Israel  (author appearance)
Francine Klagsbrun | 01/09/2018, 07:00 pm | Octavia Books | New Orleans, LA
Release Party: Grandma & Me by Mary Ann Drummond and Beatrice Tauber Prior   (author appearance)
Mary Ann Drummond | 01/09/2018, 07:00 pm | Main Street Books | Davidson, NC
Donna Everheart - The Road to Bittersweet  (author appearance)
Donna Everhart | 01/09/2018, 07:00 pm | Quail Ridge Books & Music | Raleigh, NC
Author event with Emily Ley, author of A Simplified Life  (author appearance)
Emily Ley | 01/09/2018, 06:30 pm | Parnassus Books | Nashville, TN
Robert Crais - The Wanted  (author appearance)
Robert Crais | 01/10/2018, 07:00 pm | Quail Ridge Books & Music | Raleigh, NC
Sandra Worsham, Going to Wings  (author appearance)
Sandra Worsham | 01/10/2018, 07:00 pm | Scuppernong Books | Greensboro, NC
Author Brock Adams: EMBER  (author appearance)
Brock Adams | 01/11/2018, 06:30 pm | Avid Bookshop | Athens, GA
Peter J. Marina with photographer Todd Norman - DOWN AND OUT IN NEW ORLEANS  (author appearance)
Peter J. Marina | 01/11/2018, 06:00 pm | Octavia Books | New Orleans, LA
Matt de la Peña and Loren Long discuss their new picture book Love  (author appearance)
Loren Long | 01/11/2018, 06:00 pm | Flyleaf Books | Chapel Hill, NC
Southern Author Event: Kenneth Morton  (author appearance)
Kenneth Morton | 01/11/2018, 07:00 pm | Park Road Books | Charlotte, NC
Don Rosenstein and Justin Yopp - The Group: Seven Widowed Fathers Reimagine Life  (author appearance)
Donald Rosenstein | 01/11/2018, 07:00 pm | Quail Ridge Books & Music | Raleigh, NC
Dan Heath, The Power of Moments: Why Certain Experiences Have Extraordinary Impact  (author appearance)
Dan Heath | 01/11/2018, 07:00 pm | The Regulator Bookshop | Durham, NC
An Evening in Conversation with Jamie Quatro  (author appearance)
Jamie Quatro | 01/11/2018, 07:00 pm | Star Line Books | Chattanooga, TN
Frederic Block Booksigning  (author appearance)
Frederic Block | 01/12/2018, 07:00 pm | Murder on the Beach Mystery Bookstore | Delray Beach, FL
Avid Poetry Series: Elly Bookman, Jenny Gropp, and Carrie Lorig  (author appearance)
Elly Bookman | 01/12/2018, 06:00 pm | Avid Bookshop | Athens, GA
Martha B. Boone : The Big Free  (author appearance)
Martha Boone | 01/12/2018, 06:00 pm | Garden District Book Shop | New Orleans, LA
Daniel Pink discusses his book When: The Scientific Secrets of Perfect Timing  (author appearance)
Daniel Pink | 01/12/2018, 06:00 pm | Flyleaf Books | Chapel Hill, NC
Bryan Robinson presents Daily Writing Resilience: 365 Meditations and Inspirations for Writers In conversation with Sara Gruen  (author appearance)
Bryan Robinson
| 01/12/2018, 06:00 pm | Malaprop's Bookstore & Cafe | Asheville, NC
A.J. Tata - Direct Fire (Jake Mahegan, #4)  (author appearance)
A.J. Tata | 01/12/2018, 07:00 pm | Quail Ridge Books & Music | Raleigh, NC
YA author event with Amie Kaufman, Meagan Spooner, and Marie Lu  (author appearance)
Amie Kaufman | 01/12/2018, 06:30 pm | Parnassus Books | Nashville, TN
Nick Bruel: Bad Kitty Camp Daze  (author appearance)
Nick Bruel | 01/12/2018, 06:00 pm | Novel. | Memphis, TN
Jason Littleton, M.D.  (author appearance)
Jason Littleton | 01/13/2018, 06:00 pm | Writers Block Bookstore | Winter Park, FL
Author Mark Warren: ADOBE MOON  (author appearance)
Mark Warren | 01/13/2018, 06:00 pm | Avid Bookshop | Athens, GA
Lauren Willig, The English Wife  (author appearance)
Lauren Willig | 01/13/2018, 01:00 pm | FoxTale Book Shoppe | Woodstock, GA
Lisa Lewis Tyre, Hope in the Holler book launch  (author appearance)
Lisa Lewis Tyre | 01/13/2018, 04:00 pm | FoxTale Book Shoppe | Woodstock, GA
Brigadier General Anthony J Tata US Army (Retired)  (author appearance)
A.J. Tata | 01/13/2018, 12:00 pm | Country Bookshop, The | Southern Pines, NC
Signing Table: Ninja Potty Break by Alexandria & Kenneth Wiltberger   (author appearance)
Alexandria and Kenneth Wiltberger | 01/13/2018, 10:30 am | Main Street Books | Davidson, NC
Author Event: Chrissy Lessey  (author appearance)
Chrissy Lessey | 01/13/2018, 03:00 pm | Page 158 Books | Wake Forest, NC
Local Author Event: Vidya - The Adventures of Grandpa and Ray  (author appearance)
01/13/2018, 11:00 am | Park Road Books | Charlotte, NC
Young Adult Author Panel  (author appearance)
Jodi Lynn Anderson | 01/13/2018, 02:00 pm | Park Road Books | Charlotte, NC
Author event with Amber Cantorna, author of Refocusing My Family  (author appearance)
Amber Cantorna | 01/13/2018, 02:00 pm | Parnassus Books | Nashville, TN
Lisa Lewis Tyre, Hope in the Holler book launch  (author appearance)
Lisa Lewis Tyre | 01/13/2018, 04:00 pm | Hooray For Books | Alexandria, VA
Robert Crais Booksigning  (author appearance)
Robert Crais | 01/14/2018, 05:00 pm | Murder on the Beach Mystery Bookstore | Delray Beach, FL
Micah Cash presents Dangerous Waters: A Photo Essay on the Tennessee Valley Authority  (author appearance)
Micah Cash | 01/14/2018, 03:00 pm | Malaprop's Bookstore & Cafe | Asheville, NC
Author event with Melissa Hartwig, author of Whole30 Day by Day and Whole30 Fast & Easy  (author appearance)
Melissa Hartwig | 01/14/2018, 02:00 pm | Parnassus Books | Nashville, TN
Sujata Massey With The First In A New Mystery Series: The Widows of Malabar Hill  (author appearance)
Sujata Massey | 01/15/2018, 06:30 pm | Fountain Bookstore | Richmond, VA
Jessica H. Schexnayder and Mary H. Manhein - FRAGILE GROUNDS: Louisiana's Endangered Cemeteries  (author appearance)
Jessica H. Schexnader | 01/16/2018, 06:00 pm | Octavia Books | New Orleans, LA
Jodi Barth: CSI Old School: Reconstructing Nightmares  (author appearance)
Jodi Barth | 01/16/2018, 05:00 pm | Country Bookshop, The | Southern Pines, NC
THOMAS PIERCE presents THE AFTERLIVES  (author appearance)
Thomas Pierce | 01/16/2018, 06:00 pm | Malaprop's Bookstore & Cafe | Asheville, NC
Reading and Signing with Laura Lee Smith  (author appearance)
Laura Lee Smith | 01/16/2018, 06:00 pm | Hub City Bookshop | Spartanburg, SC
Freshly Booked with YA author Samira Ahmed at Yeast Nashville  (author appearance)
Samira Ahmed | 01/16/2018, 06:30 pm | Parnassus Books | Nashville, TN
Author event with Deanna Raybourn, author of A Treacherous Curse  (author appearance)
Deanna Raybourn | 01/16/2018, 06:30 pm | Parnassus Books | Nashville, TN
Laura Lee Smith - The Ice House  (author appearance)
Laura Lee Smith | 01/17/2018, 07:00 pm | A Cappella Books | Atlanta, GA
Author Thomas Pierce: THE AFTERLIVES  (author appearance)
Thomas Pierce | 01/17/2018, 06:30 pm | Avid Bookshop | Athens, GA
Barbara Claypole White discusses her new novel The Promise Between Us  (author appearance)
Barbara Claypole White | 01/17/2018, 07:00 pm | Flyleaf Books | Chapel Hill, NC
Frank Thompson presents Asheville Movies Vol 1 The Silent Era  (author appearance)
Frank Thompson | 01/17/2018, 06:00 pm | Malaprop's Bookstore & Cafe | Asheville, NC
Southern Author Event: Jennifer Hurvitz Weintraub - One Happy Divorce  (author appearance)
Jennifer Hurvitz Weintraub | 01/17/2018, 07:00 pm | Park Road Books | Charlotte, NC
A.J. Tata Book Talk & Signing  (author appearance)
A.J. Tata | 01/17/2018, 12:00 pm | Fiction Addiction | Greenville, SC
Roger Johns with Dark River Rising  (author appearance)
Roger Johns | 01/18/2018, 06:00 pm | Midtown Reader | Havana, FL
WRITER'S BLOCK BOOKSTORE PRESENTS INTERNATIONALLY BEST-SELLING AUTHORS DOUGLAS PRESTON & LINCOLN CHILD  (author appearance)
Douglas Preston | 01/18/2018, 06:30 pm | Writers Block Bookstore | Winter Park, FL
Douglas Preston and Lincoln Childs at the JCC  (author appearance)
Douglas Preston | 01/18/2018, 06:30 pm | Writers Block Bookstore | Winter Park, FL
AN EVENING WITH COURNTEY CARVER  (author appearance)
Courtney Carver | 01/18/2018, 06:30 pm | Oxford Exchange | Tampa, FL
AN EVENING WITH COURTNEY CARVER  (author appearance)
Courtney Carver | 01/18/2018, 06:30 pm | Oxford Exchange | Tampa, FL
Kevin Young - Bunk: The Rise of Hoaxes, Humbug, Plagiarists, Phonies, Post-Facts, and Fake News  (author appearance)
Kevin Young | 01/18/2018, 07:00 pm | A Cappella Books | Atlanta, GA
Laura Lee Smith in conversation with Xhenet Aliu: THE ICE HOUSE  (author appearance)
Laura Lee Smith | 01/18/2018, 06:00 pm | Avid Bookshop | Athens, GA
The UGA Creative Writing Program presents: Poet Will Alexander  (author appearance)
Will Alexander | 01/18/2018, 07:00 pm | Avid Bookshop | Athens, GA
Thomas Pierce with THE AFTERLIVES  (author appearance)
Thomas Pierce | 01/18/2018, 05:00 pm | Square Books | Oxford, MS
David Collins discusses his book Accidental Activists: Mark Phariss, Vic Holmes, and Their Fight for Marriage Equality in Texas  (author appearance)
David Collins | 01/18/2018, 07:00 pm | Flyleaf Books | Chapel Hill, NC
AMIE KAUFMAN and MEGAN SPOONER present UNEARTHED  (author appearance)
Megan Spooner | 01/18/2018, 06:00 pm | Malaprop's Bookstore & Cafe | Asheville, NC
Author Event: Cathy Cleary  (author appearance)
Cathy Cleary | 01/18/2018, 06:00 pm | Page 158 Books | Wake Forest, NC
Brett Ingram, The Secret World of Renaldo Kuhler  (author appearance)
Brett Ingram | 01/18/2018, 07:00 pm | Scuppernong Books | Greensboro, NC
Donald Rosenstein and Justin Yopp, The Group: Seven Widowed Fathers Reimagine Life  (author appearance)
Donald Rosenstein | 01/18/2018, 07:00 pm | The Regulator Bookshop | Durham, NC
Reading & Signing with Paul Luikart  (author appearance)
Paul Luikart | 01/18/2018, 06:00 pm | Star Line Books | Chattanooga, TN
Perre Coleman Magness: The Southern Sympathy Cookbook  (author appearance)
Perre Coleman Magness | 01/18/2018, 06:00 pm | Novel. | Memphis, TN
Writing Richmond: An In Conversation Event  (writers group)
01/18/2018, 06:30 pm | Fountain Bookstore | Richmond, VA
Jessica Shattuck  (author appearance)
Jessica Shattuck | 01/19/2018, 06:00 pm | Page & Palette | Fairhope, AL
Kelly Baker With Grace Period   (author appearance)
Kelly Baker | 01/19/2018, 06:00 pm | Midtown Reader | Havana, FL
Jeffery Deaver Booksigning  (author appearance)
Jeffery Deaver | 01/19/2018, 07:00 pm | Murder on the Beach Mystery Bookstore | Delray Beach, FL
Allen Gee and Kerry Neville: MY CHINESE-AMERICA and REMEMBER TO FORGET ME  (author appearance)
Allen Gee | 01/19/2018, 06:30 pm | Avid Bookshop | Athens, GA
Thomas Pierce - The Afterlives  (author appearance)
Thomas Pierce | 01/19/2018, 05:30 pm | Turnrow Books | Greenwood, MS
Patrisse Cullors presents When They Call You a Terrorist: A Black Lives Matter Memoir  (author appearance)
Patrisse Cullors | 01/19/2018, 06:00 pm | Malaprop's Bookstore & Cafe | Asheville, NC
Lyndsay Ely - Gunslinger Girl  (author appearance)
Lyndsay Ely | 01/19/2018, 07:00 pm | Quail Ridge Books & Music | Raleigh, NC
Cathy Cleary, The Southern Harvest Cookbook  (author appearance)
Cathy Cleary | 01/19/2018, 07:00 pm | Scuppernong Books | Greensboro, NC
Author Meet & Greet: Laura Murray  (author appearance)
Laura Murray | 01/20/2018, 11:00 am | Ernest & Hadley Booksellers | Tuscaloosa, AL
Laura Lee Smith with Ice House  (author appearance)
Laura Lee Smith | 01/20/2018, 06:00 pm | Midtown Reader | Havana, FL
Clayton's River Adventures Signing  (author appearance)
Linda M. Penn | 01/20/2018, 10:00 am | Sundog Books | Santa Rosa Beach, FL
Frozen Story Time with Anna & Elsa  (author appearance)
01/20/2018, 11:00 am | FoxTale Book Shoppe | Woodstock, GA
Signing Table: Football Freddie by Marnie Schneider   (author appearance)
Marnie Schneider | 01/20/2018, 10:30 am | Main Street Books | Davidson, NC
Donna Everhart – The Road to Bittersweet  (author appearance)
Donna Everhart
| 01/20/2018, 11:00 am | McIntyre's Fine Books | Pittsboro, NC
Sujata Massey – Widows of Malabar Hill  (author appearance)
Sujata Massey | 01/20/2018, 02:00 pm | McIntyre's Fine Books | Pittsboro, NC
Local Author Event: Darla Desiderio - The Scrapper  (author appearance)
Darla Desiderio | 01/20/2018, 11:00 am | Park Road Books | Charlotte, NC
D. M. Pulley, Unclaimed Victim  (author appearance)
D.M. Pulley | 01/20/2018, 07:00 pm | Scuppernong Books | Greensboro, NC
Deanna Raybourn Returns with The Treacherous Curse  (author appearance)
Deanna Raybourn | 01/20/2018, 02:00 pm | Fountain Bookstore | Richmond, VA
Roger Johns  (author appearance)
Roger Johns | 01/21/2018, 02:00 pm | Tall Tales Atlanta | Atlanta, GA
Jeffery Beam - Jonathan Williams: The Lord of Orchards  (author appearance)
Jeffery Beam | 01/21/2018, 02:00 pm | Quail Ridge Books & Music | Raleigh, NC
Thomas Pierce Spartanburg Book Launch  (author appearance)
Thomas Pierce | 01/21/2018, 02:00 pm | Hub City Bookshop | Spartanburg, SC
Michael Nelson and Trump's First Year  (author appearance)
Michael Nelson | 01/21/2018, 02:00 pm | Novel. | Memphis, TN
When They Call You A Terrorist: A Black Lives Matter Memoir by Patrisse Khan-Cullors & Asha Bandele  (author appearance)
Asha Bandele | 01/22/2018, 07:00 pm | A Cappella Books | Atlanta, GA
Naima Coster, Halsey Street  (author appearance)
Naima Coster | 01/22/2018, 07:00 pm | The Regulator Bookshop | Durham, NC
Author Kris Radish  (author appearance)
Kris Radish | 01/23/2018, 06:00 pm | Copperfish Books | Punta Gorda, FL
Jamie Quatro with FIRE SERMON  (author appearance)
Jamie Quatro | 01/23/2018, 05:00 pm | Square Books | Oxford, MS
JENNIFER MCGAHA presents FLAT BROKE WITH TWO GOATS  (author appearance)
Jennifer McGaha | 01/23/2018, 06:00 pm | Malaprop's Bookstore & Cafe | Asheville, NC
John Hechinger - True Gentlemen: The Broken Pledge of America's Fraternities  (author appearance)
John Hechinger | 01/23/2018, 07:00 pm | Quail Ridge Books & Music | Raleigh, NC
Naima Coster, Halsey Street  (author appearance)
Naima Coster | 01/23/2018, 07:00 pm | Scuppernong Books | Greensboro, NC
Salon@615 featuring Kelly Corrigan in conversation with Ruthie Lindsey  (author appearance)
Kelly Corrigan | 01/23/2018, 06:30 pm | Parnassus Books | Nashville, TN
Author Event: Cathy Cleary - Southern Harvest Cookbook  (author appearance)
Cathy Cleary | 01/24/2018, 07:00 pm | Park Road Books | Charlotte, NC
Author event with Xhenet Aliu, author of Brass  (author appearance)
Xhenet Aliu | 01/24/2018, 06:30 pm | Parnassus Books | Nashville, TN
K.J. Howe: The Freedom Broker  (author appearance)
K.J. Howe | 01/24/2018, 06:00 pm | Novel. | Memphis, TN
Sharon Robinson  (author appearance)
Sharon Robinson | 01/25/2018, 07:00 pm | Writers Block Bookstore | Winter Park, FL
Bryant Simon - Hamlet Fire  (author appearance)
Bryant Simon | 01/25/2018, 07:00 pm | A Cappella Books | Atlanta, GA
Fire Sermon by Jamie Quatro  (author appearance)
Jamie Quatro | 01/25/2018, 05:00 pm | Lemuria Books | Jackson, MS
Pre-School Storytime  (author appearance)
01/25/2018, 10:30 am | Flyleaf Books | Chapel Hill, NC
DAVID COLLINS presents ACCIDENTAL ACTIVISTS: Mark Phariss, Vic Holmes, and Their Fight for Marriage Equality  (author appearance)
David Collins | 01/25/2018, 06:00 pm | Malaprop's Bookstore & Cafe | Asheville, NC
Daniel Raimi, The Fracking Debate: The Risks, Benefits, and Uncertainties of the Shale Revolution  (author appearance)
Daniel Raimi | 01/25/2018, 07:00 pm | The Regulator Bookshop | Durham, NC
Lauren Doyle Owens Booksigning  (author appearance)
Lauren Doyle | 01/26/2018, 07:00 pm | Murder on the Beach Mystery Bookstore | Delray Beach, FL
Michel Stone, Border Child  (author appearance)
Michel Stone | 01/26/2018, 07:00 pm | Blue Bicycle Books | Charleston, SC
Nick Bruel: Bad Kitty Camp Daze!   (author appearance)
Nick Bruel | 1/12/2018, 6:00 PM | Novel. | Memphis, TN
Perre Coleman Magness: The Southern Sympathy Cookbook  (author appearance)
Perre Coleman Magness | 1/18/2018, 6:00 PM | Novel. | Memphis, TN
Michael Nelson and Trump's First Year  (author appearance)
Michael Nelson | 1/21/2018, 2:00 PM | Novel. | Memphis, TN
KJ Howe: The Freedom Broker   (author appearance)
KJ Howe | 1/24/2018, 6:00 PM | Novel. | Memphis, TN
Susanna Lancaster's The Growing Rock  (author appearance)
Susanna Lancaster | 1/4/2018, 6:00 PM | Novel. | Memphis, TN
Miracles on the Bayou with Sissy Long  (author appearance)
Jean "Sissy" Morris Long | 1/7/2018, 2:00 PM | Novel. | Memphis, TN
Andrew K. Frank  (author appearance)
Andrew K. Frank | 12/29/2017, 08:00 pm | Books & Books, Inc. | Coral Gables, FL
Authors Round the South | www.authorsroundthesouth.com
top | share this
Lady Banks is sponsored by the Southern Independent Booksellers Alliance, in support of independent bookstores in the South | SIBA | 3806 Yale Dr. | Columbia, SC 28409
You are receiving this email at @@email@@. If you wish to stop receiving email from us, you can simply remove yourself by replying with "unsubscribe" in the subject or by visiting: @@unsubscribe_url@@
---