Details

Published: 07 January 2018

07 January 2018
view in your browser | Unsubscribe or manage my Lady Banks Subscription
Week of January 7, 2018

>> IN THIS ISSUE
The Commonplace Book | Read This! | The List | Donna Everhart | Trailer Park | Okra Picks | Southern Indie Bestsellers | Events
---
{The look we get when we discover a new book.}
In which Mr. J. Drew Lanham considers conservation a moral mission, Ms. Easty Lambert-Brown loves the expression that comes over a person's face when they discover a new book, and her ladyship, the editor, seeks inspiration by doing laundry. She is largely unsuccessful.
I love indie bookstores because. . .
"Because you can hang out & read un-rushed; they smell different (incense/old books); often have a resident cat or dog; owner is generally interesting & well-read"
--- Sali, in North Carolina

"I like to to see the expression on peoples faces when they discover a new book"-Easty Lambert-Brown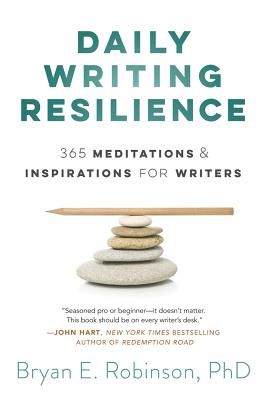 "When we push away from our writing desks for a spell and do something on the physical plane, such as moving furniture or pulling weeds," writes Mr. Bryan Robinson, "we create a mental vacuum that quickly fills itself with creative ideas."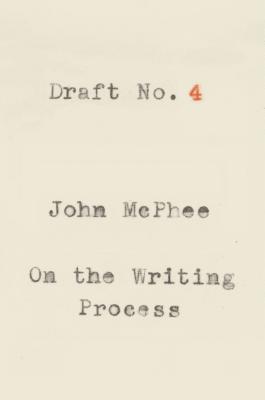 Mr. Robinson's book, Daily Writing Resilience, along with Mr. John McPhee's Draft No. 4 both landed on her doorstep the same blustery December day. Her ladyship pays attention to signs from the universe. Both books have been by her ladyship's side these past few weeks as she worked -- a nod to a private resolution to think more deeply and coherently on her own writing process.
Per Mr. Robinson's good advice, her ladyship, the editor, frequently "pushes away from the writing desk" in pursuit of mental inspiration in order to walk her garden, talk to her cats, make coffee, do laundry. It must be admitted, however, that at such times her "mental vacuum" is as likely to fill with idle speculation about her favorite Doctor Who episodes (Blink!) as it is to brim with more creative ideas. And inspiration is frequently circumvented by a sudden desire for lemon shortbread cookies.
Ah well. At least the laundry is done.
Read Independently! And shop local.

her ladyship, the editor
---
---
Lady Banks' Pick of the Week
---
Noteworthy poetry and prose from her ladyship's bedside reading stack.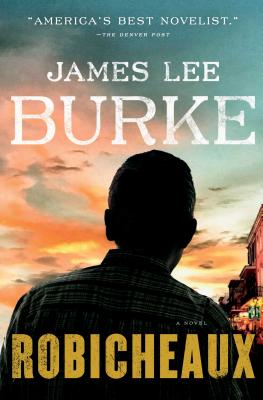 LIKE AN EARLY nineteenth-century poet, when I have melancholy moments and feel the world is too much for us and that late and soon we lay waste to our powers in getting and spending, I'm forced to pause and reflect upon my experiences with the dead and the hold they exert on our lives.
This may seem a macabre perspective on one's life, but at a certain point it seems to be the only one we have. Mortality is not kind, and do not let anyone tell you it is. If there is such a thing as wisdom, and I have serious doubts about its presence in my own life, it lies in the acceptance of the human condition and perhaps the knowledge that those who have passed on are still with us, out there in the mist, showing us the way, sometimes uttering a word of caution from the shadows, sometimes visiting us in our sleep, as bright as a candle burning inside a basement that has no windows.
On a winter morning, among white clouds of fog out at Spanish Lake, I would see the boys in
butternut splashing their way through the flooded cypress, their muskets held above their heads, their equipment tied with rags so it wouldn't rattle. I was standing no more than ten feet from them, although they took no notice of me, as though they knew I had not been born yet, and their travail and sacrifice were not mine to bear.
--James Lee Burke, Robicheaux (Simon and Schuster, 2018) 9781501176843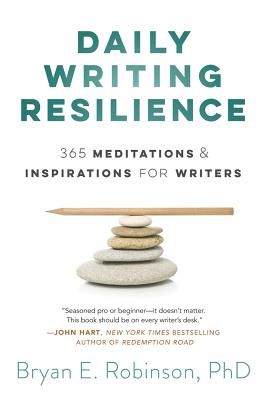 JANUARY 12
Weed Your Writing Garden
The book forces itself into my mind when I am lugging furniture or pulling weeds.
—Robertson Davies
When we push away from our writing desks for a spell and do something on the physical plane, such as moving furniture or pulling weeds, we create a mental vacuum that quickly fills itself with creative ideas. Pulling weeds, for example, is like meditating. On the physical plane, we make space for flowers to grow while on the mental plane we clear out cluttered thoughts, making room for creative ideas to fill the empty space.
Sometimes daily stresses and strains clog creative channels, strangling us like Kudzu, choking off our creative flow. Some days the weeds of the writing world grow knee high, faster than we can keep up with them. Or sometimes we get so busy tending other people's gardens that weeds fill up our own.
Our ideas need to grow and flow freely if we are to be successful writers. What can we pull from our writing gardens to clear the underbrush and help us grow? Is it a cluttered writing space? A mental fog in our heads? A spiritual deadness? Worry, anger, or frustration? When we take a daily inventory of our writing gardens, we can weed out the undergrowth and blossom into the beautiful, scented, colorful perennials that we're intended to be.
Today's Takeaway
Tend your mental garden and clear away weeds that crept in while you were racing against deadlines, promoting your work, weeding another's garden, or postponing your personal life.
--Bryan Robinson, Daily Writing Resilience: 365 Meditations & Inspirations for Writers (Llewellyn Books, 2018) 9780738753430
top | share this
---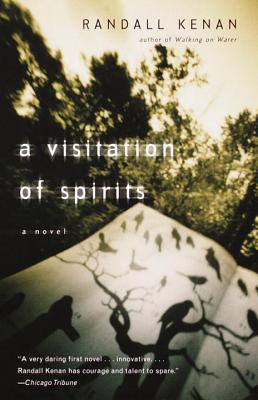 "The North Carolina Literary Hall of Fame celebrates and promotes the state's rich literary heritage by commemorating its leading authors and encouraging the continued flourishing of great literature.
keep reading: James W. Clark, Jr.,Randall Kenan,Jill McCorkle,Penelope Niven, and Marsha White Warren to be inducted into the 2018 NC Literary Hall of Fame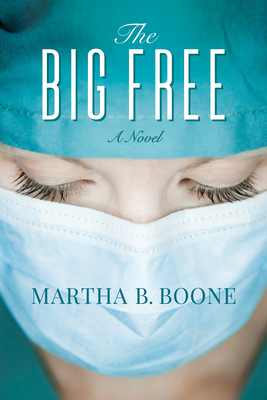 Charity Hospital was a unique place and I wanted people outside of medicine, and the younger doctors of today, to get a glimpse of the past.
keep reading: Surgery mentor influences novel
I like to to see the expression on peoples faces when they discover a new book.
keep reading: A Year of Success for Ernest & Hadley Booksellers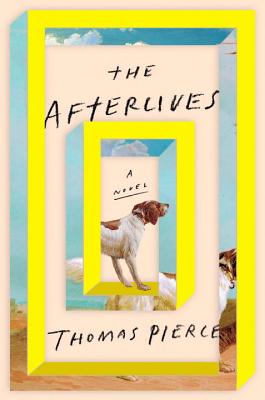 "Wondering about the afterlife and what comes after death is pretty natural. Do angels greet us? Maybe there's a warm and loving welcome from a long-gone family pooch? "
keep reading: The Afterlives
---
Read This! Books with Street Cred
Recommended reading from Southern Indie Booksellers
A reissue, first published in 1983, this is the surprisingly moving story of an unhappy suburban housewife who harbors, and loves, a six-foot-seven frog-faced creature who has just escaped from a research lab.
None other than John Updike had this to say about the novel: "So deft and austere in its prose, so drolly casual in its fantasy, but opening up into a deep female sadness that makes us stare. An impeccable parable, beautifully written from first paragraph to last."
Mrs. Caliban by Rachel Ingalls ($13.95*, New Directions Publishing Corporation), recommended by Quail Ridge Books, Raleigh, NC.
---
I'm presently gobsmacked by and head-over-heels in love with Jamie Quatro's Fire Sermon, a gorgeous, searing first novel that takes on themes of grace, God, desire, truth, and family. Told in an array of tenses and forms that range from poetry to email (and everything in between), Fire Sermon takes great risks stylistically, as well as topically, and leaves nothing stable in its wake. It is unsparing and uncompromising; it is singular; it is innervating and strong; and it is a deeply, wonderfully stirring work of art.
Fire Sermon is a force. With the power of a sacred text, and the intimacy of a confession, Jamie Quatro lays bare marriage, sex, art, parenthood, everything. I am in awe of this book.
Fire Sermon by Jamie Quatro ($24.00*, Grove Press), recommended by Avid Bookshop, Athens, GA.
 A Winter 2018 Okra Pick
---
Jim Byrd is not really obsessed with death, mortality, and ghosts, but after a peculiar health scare, he can't avoid them. From cryonics to psychic mediums, he seems haplessly fated to encounter the full range of mortality cures. Central among them--and deservedly central in this book--is a staircase at the back of an old house where supernatural physics seem to be in control. As a mini-prologue to each chapter, Pierce lays out a montage of events in the life of previous residents and their families. At first these vignettes seem to support a little ghost story. But by the end, they resolve brilliantly into a poignant comment on Jim's misadventures, and what at first was a story concentrated on death and the hereafter satisfyingly becomes a novel about the ephemeral fragility of life itself.
The Afterlives by Thomas Pierce ($27.00*, Riverhead Books), recommended by Turnrow Books, Greenwood, MS.
 A Winter 2018 Okra Pick
---
More bookseller recommendations
top | share this
---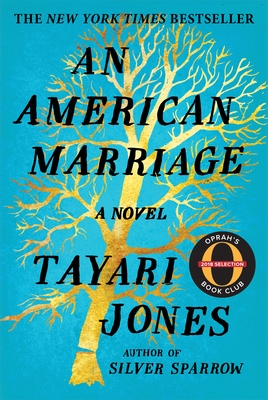 " The University of Georgia Libraries began the Georgia Writers Hall of Fame in 2000 to honor Georgia writers and to introduce the public to the library's collections for research into Georgia literature and cultural history. "
keep reading: Five authors comprise the 2018 class of Georgia Writers Hall of Fame inductees.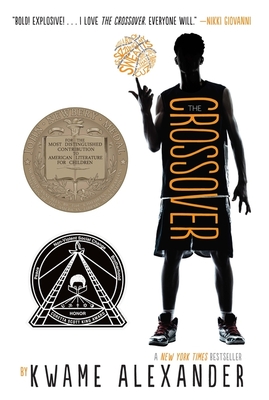 "Teens will tap into their inner rhyme and creativity to produce multimedia stories and visuals that reflect their own thoughts, adventures, and experiences"
keep reading: "Stories-in-Motion" workshop series based on the Lafayette Reads Together book selection, The Crossover by Kwame Alexander
---
The List: Eon's Staff Picks, City Lights Bookstore, Sylva, North Carolina
 "I am responsible for events coordination and publicity for the store and feel pretty lucky to have that as my job"
top | share this
---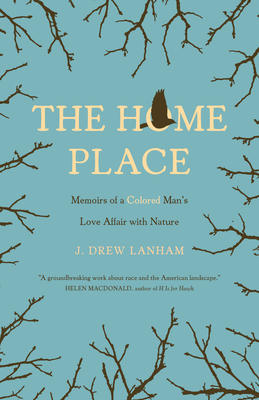 "The writer and teacher calls conserving birds and their habitat a "moral mission," one that can help unify humanity as it faces the earth's challenges."
keep reading: Coloring the Conservation Conversation
---
top | share this
---
Beauty and Brutality in the Southern Mystery
by Bryan Robinson
Southern Fiction that Changed My Life and Helped me pen my debut mystery/thriller
As a Buddhist and writer, looking back on my Southern upbringing, I am fascinated with the Tao or coexistence of opposites—shrouded in darkness and mystery. Nowhere is this paradox more striking than in the customs, natural beauty, and brutality of the southern United States. I started making up stories as soon as I could hold a pencil to escape from my dysfunctional family. HUCKLEBERRY FINN and TOM SAWYER literally saved my life because they gave me hope. I figured if Tom and Huck could make it through their trials and tribulations then so could I.
In North Carolina, where I come from, we serve sweet iced tea and call you "honey" even if we don't know you. We ask you to "come back" as you leave, even if we don't want you to. We scrape our feet at your front door whether or not they're dirty to show respect before entering your house. We offer you food, even if we don't have any left, praying you'll say, "No, thank you." While we're eating one meal, we talk about the next one over fried chicken, rice and gravy, and homemade biscuits. Before we badmouth somebody, we preface it with, "Bless her heart" so we sound respectable. And we say, "yawl" to make sure everybody's included.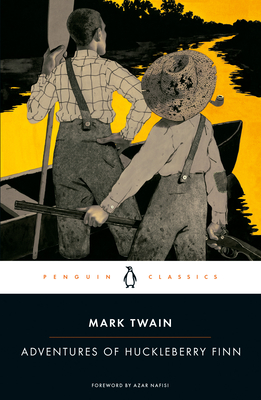 But there's a brutal underbelly to this genteel Southern hospitality. Many of us—not me of course—dodder along in our pickups, throwing friendly hand-waves at strangers, shotguns mounted firmly in gun racks behind our heads "just in case." The innocent-looking church ladies planning a reunion under the shade trees in the churchyard welcome you with open arms, then gossip and shun you behind closed doors because you're "different." If you're from Florida looking to buy mountain land, you're out of luck. Mountain folk call Floridians "Southern Yankees," and smile and point them in the wrong direction.
Southern traditions—the savory food, cloaked messages full of contradictions, dysfunctional relationships, and deep pockets of religious fundamentalism—exemplify the beauty/brutality paradox. As a child I remember camp meetings where fireflies punctuated the dark summer sky and believers fanned away the sweltering heat as they gathered under huge tents to worship. I loved to peek through slits in the tents to watch preachers scream warnings of the devil and threats of burning in hell. I watched worshipers' arms raised to the heavens, clapping their hands, speaking in tongues, running up and down aisles, sometimes cutting cartwheels in ecstasy as they became "slain in the spirit."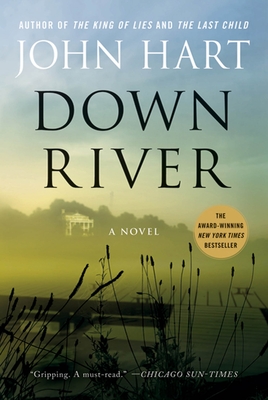 Classic Southern fiction—from Tennessee Williams to Flannery O'Connor to Pat Conroy—have excavated these fundamentalist religious traditions, teasing to the surface the underlying dysfunction with one suspicion, one misunderstanding, and one murder at a time. Like old varnish, they peel off the veneer of deeply flawed, eccentric characters hiding behind a facade of respectability and superiority. In the one of my favorite murder mysteries, DOWN RIVER, southern writer John Hart said, "Family dysfunction makes for rich literary soil. It's a place to cultivate secrets and misdeeds where betrayal cuts deeply, pain lingers, and memory becomes timeless."
The natural beauty and wildlife of the South also reflect the paradox. The embroidered branches of sprawling live oaks droop with heavy beards of Spanish moss, stretching low to brush the lush vegetation. Blooming azaleas burst with color, the humid evening breeze carrying perfume of Confederate jasmine, honeysuckle, night blooming cereus, and gardenias and magnolias. The night calls of whippoorwills and hoot owls and the monotonous droning of tree frogs echo across a moonlit sky.
On the flip side, we observe the brutality. Underneath Florida's Suwannee River, stunning marine life and primeval underwater caves—some as tall as ten-story buildings, wide as three football fields—draw divers across the world. Eerie lime rock formations, resembling gargoyles and screaming faces, carved for thousands of years by the Suwannee cut through prehistoric limestone. At night, river dwellers sit around campfires on the river's sandy shores, complaining about motorboats scarring the backs of endangered prehistoric manatee. Or they tell stories of lost divers drowning in the twisted, turning underwater caves, stretching miles beneath the earth—cavers running out of air, stabbing each other with dive knives to steal a last breath from their partner's tanks. Tales of corpses wrapped in tangled guidelines, entombed like mummies, arms tightly pinned against their stiff bodies. Stories of bodies so bloated that rescue teams have to pry them out of narrow passageways. And of goodbye messages hastily carved in limestone walls during final dying breaths.
One night I sat around a campfire listening to the harrowing tales, watching campfire shadows dance like ghosts against the white Florida sand, trying to ignore my thudding heart and the chills that lifted the hair on the back of my neck. That's when it hit me: "I have to write about this." I started to read or re-read all of my favorite Southern novelists among them Tennessee Williams, Eudora Welty, Pat Conroy, John Hart, Flannery O'Connor, Fannie Flagg, James Lee Burke, and Zora Neal Hurston.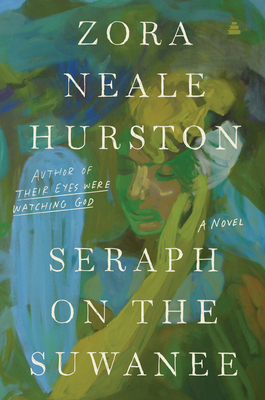 I researched cave diving and actual cases of divers drowning in the caves. I listened and watched the people and customs of locals with the ardor of an anthropologist (Margaret Mead would be pleased). I read the history of the area, including a 1948 novel, SERAPH ON THE SUWANNEE by famed novelist Zora Neal Hurston. I frequently kayaked the Suwannee, tubed down Itchtuknee Springs, and listened to locals' tales about the history of the area. I read books about the Florida laws and dangers of underwater cave diving, conducted Internet research, and interviewed local expert dive outfitters about the technical aspects of their underwater treks.
Influenced by my favorite Southern writers, I used many traditional "noir" themes and poof: my debut novel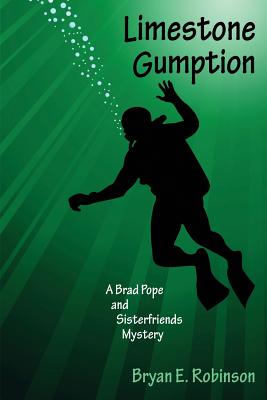 LIMESTONE GUMPTION: A BRAD POPE AND SISTERFRIENDS MYSTERY. My protagonist is 35-year-old psychologist and reluctant sleuth, Dr. Brad Pope, who finds himself accused of a murder he must solve to save himself. He confronts his tortured, dysfunctional past and a finger-wagging grandmother who heads a sinister garden club – six quirky women of a certain age who at first glance look like sweet little church ladies. Upon Pope's closer investigation, however, they appear to be cold-blooded murderers. Glued together because of a sinister secret, the women are not exactly sisters but are more than friends, hence "Sisterfriends." Their biggest claim to fame is the garden they tend under the welcome sign on the outskirts of town, where passersby wonder what they planted there. Camellias or corpses?
Striking a balance between the beauty and brutality of small-town Southern life without idealizing it, yet without vilifying it, was a challenge: the mixed messages of the townspeople, macabre ironic events, religious zeal fraught with dysfunctional relationships, and a penchant for exotic homemade foods. Writing the novel required suspension of judgment and a bird's-eye view to show the Tao as it exists in nature. There are many truths to be mined in the darkness of the South, few strictly good or bad. Truth contains elements of both, and all of us, writers and readers alike, are stuck with that paradoxical mix for life.
top | share this
---
Chances are, whether you're a seasoned author or an aspiring scribe, you've grappled with your share of rejection, setbacks, and heartbreak. However, literary agents say the number one key to writing success is perseverance in the face of disappointment.
Daily Writing Resilience provides advice, inspiration, and techniques to help you turn roadblocks into steppingstones. You'll find tips and support through exercises such as meditation, breath work, yoga, stress management, gratitude, de-cluttering, sleep, exercise, mindful eating, and more. These 365 meditations will help you navigate the ups-and-downs of your writing practice, creating positive habits that will guide you toward the success and fulfillment that you've been seeking.
Daily Writing Resilience by Bryan Robinson | Llewellyn Publications | 9780738753430
James Lee Burke's most beloved character, Dave Robicheaux, returns in this gritty, atmospheric mystery set in the towns and backwoods of Louisiana.
DAVE ROBICHEAUX IS A HAUNTED MAN.
Between his recurrent nightmares about Vietnam, his battle with alcoholism, and the sudden loss of his beloved wife, Molly, his thoughts drift from one irreconcilable memory to the next. Images of ghosts at Spanish Lake live on the edge of his vision.
During a murder investigation, Dave Robicheaux discovers he may have committed the homicide he's investigating, one which involved the death of the man who took the life of Dave's beloved wife. As he works to clear his name and make sense of the murder, Robicheaux encounters a cast of characters and a resurgence of dark social forces that threaten to destroy all of those whom he loves. What emerges is not only a propulsive and thrilling novel, but a harrowing study of America: this nation's abiding conflict between a sense of past grandeur and a legacy of shame, its easy seduction by demagogues and wealth, and its predilection for violence and revenge. James Lee Burke has returned with one of America's favorite characters, in his most searing, most prescient novel to date.
Robicheaux by James Lee Burke | Simon & Schuster | 9781501176845
top | share this
---
For the week ending January 7. Books on the Southern Indie Bestseller List that are southern in nature or have been recently recommended by southern indie booksellers.
See the full list here.
The Southern Book Prize |
A SIBA Okra Pick |
Special to the Southern List
Printable versions (PDF): Hardcover | Paperback | Children's
HARDCOVER FICTION

1. A Gentleman in Moscow
Amor Towles, Viking, $27, 9780670026197
2. The Rooster Bar
John Grisham, Doubleday, $28.95, 9780385541176
3. Sing, Unburied, Sing
Jesmyn Ward, Scribner, $26, 9781501126062
4. Little Fires Everywhere
Celeste Ng, Penguin Press, $27, 9780735224292
5. The Woman in the Window
A.J. Finn, Morrow, $26.99, 9780062678416

HARDCOVER NONFICTION

1. Leonardo da Vinci
Walter Isaacson, S&S, $35, 9781501139154
2. Fire and Fury: Inside the Trump White House
Michael Wolff, Holt, $30, 9781250158062
3. Astrophysics for People in a Hurry
Neil deGrasse Tyson, Norton, $18.95, 9780393609394
4. Grant
Ron Chernow, Penguin Press, $40, 9781594204876
5. Hillbilly Elegy
J.D. Vance, Harper, $27.99, 9780062300546
Special to the Southern List
HARDCOVER FICTION

10. End Game
David Baldacci, Grand Central, $29, 9781455586608
12. The Underground Railroad
Colson Whitehead, Doubleday, $26.95, 9780385542364
14. The Cuban Affair
Nelson DeMille, S&S, $28.99, 9781501101724
 15. The Last Ballad
Wiley Cash, Morrow, $26.99, 9780062313119



HARDCOVER NONFICTION

7. The Wisdom of Sundays
Oprah Winfrey, Flatiron, $27.99, 9781250138064
11. What Happened
Hillary Rodham Clinton, S&S, $30, 9781501175565
12. Prairie Fires
Caroline Fraser, Metropolitan Books, $35, 9781627792769
14. The Last Castle
Denise Kiernan, Touchstone, $28, 9781476794044
15. Meditation for Fidgety Skeptics: A 10% Happier How-To Book
Dan Harris, et al., Spiegel & Grau, $26, 9780399588945

PAPERBACK FICTION

9. Autumn
Ali Smith, Anchor, $15.95, 9781101969946
11. Call Me by Your Name
Andre Aciman, Picador USA, $17, 9781250169440
12. Rules of Civility
Amor Towles, Penguin, $17, 9780143121169
13. Murder on the Orient Express
Agatha Christie, Morrow, $14.99, 9780062689665
14. The Alchemist
Paulo Coelho, HarperOne, $16.99, 9780062315007

PAPERBACK NONFICTION

1. The World Almanac and Book of Facts 2018
Sarah Janssen (Ed.), World Almanac Books, $14.99, 9781600572135
4. Collusion: Secret Meetings, Dirty Money, and How Russia Helped Donald Trump Win
Luke Harding, Vintage, $16.95, 9780525562511
6. Just Mercy
Bryan Stevenson, Spiegel & Grau, $16, 9780812984965
9. Bad Feminist
Roxane Gay, Harper Perennial, $10, 9780062695697
10. Outliers
Malcolm Gladwell, Back Bay, $16.99, 9780316017930
11. The Old Farmer's Almanac 2018
Old Farmer's Almanac, $7.95, 9781571987358
12. The 48 Laws of Power
Robert Greene, Penguin, $25, 9780140280197
14. The Silk Roads
Peter Frankopan, Vintage, $20, 9781101912379
top | share this
What's happening at Southern Indies across the South?
See the full calendar | Find a Southern Indie Bookstore near you.
TA-NEHISI COATES  (author appearance)
Ta-Nehisi Coates | 01/11/2018, 07:00 pm | Books & Books, Inc. | Coral Gables, FL
Author Brock Adams: EMBER  (author appearance)
Brock Adams | 01/11/2018, 06:30 pm | Avid Bookshop | Athens, GA
Peter J. Marina with photographer Todd Norman - DOWN AND OUT IN NEW ORLEANS  (author appearance)
Peter J. Marina | 01/11/2018, 06:00 pm | Octavia Books | New Orleans, LA
Matt de la Peña and Loren Long discuss their new picture book Love  (author appearance)
Loren Long | 01/11/2018, 06:00 pm | Flyleaf Books | Chapel Hill, NC
Southern Author Event: Kenneth Morton  (author appearance)
Kenneth Morton | 01/11/2018, 07:00 pm | Park Road Books | Charlotte, NC
Don Rosenstein and Justin Yopp - The Group: Seven Widowed Fathers Reimagine Life  (author appearance)
Donald Rosenstein | 01/11/2018, 07:00 pm | Quail Ridge Books | Raleigh, NC
Dan Heath, The Power of Moments: Why Certain Experiences Have Extraordinary Impact  (author appearance)
Dan Heath | 01/11/2018, 07:00 pm | The Regulator Bookshop | Durham, NC
An Evening in Conversation with Jamie Quatro  (author appearance)
Jamie Quatro | 01/11/2018, 07:00 pm | Star Line Books | Chattanooga, TN
Susanna Lancaster's The Growing Rock  (author appearance)
Susanna Lancaster | 01/11/2018, 06:00 am | Novel. | Memphis, TN
Frederic Block Booksigning  (author appearance)
Frederic Block | 01/12/2018, 07:00 pm | Murder on the Beach Mystery Bookstore | Delray Beach, FL
Avid Poetry Series: Elly Bookman, Jenny Gropp, and Carrie Lorig  (author appearance)
Elly Bookman | 01/12/2018, 06:00 pm | Avid Bookshop | Athens, GA
Martha B. Boone : The Big Free  (author appearance)
Martha Boone | 01/12/2018, 06:00 pm | Garden District Book Shop | New Orleans, LA
Daniel Pink discusses his book When: The Scientific Secrets of Perfect Timing  (author appearance)
Daniel Pink | 01/12/2018, 06:00 pm | Flyleaf Books | Chapel Hill, NC
Bryan Robinson presents Daily Writing Resilience: 365 Meditations and Inspirations for Writers In conversation with Sara Gruen  (author appearance)
Bryan Robinson
| 01/12/2018, 06:00 pm | Malaprop's Bookstore & Cafe | Asheville, NC
A.J. Tata - Direct Fire (Jake Mahegan, #4)  (author appearance)
A.J. Tata | 01/12/2018, 07:00 pm | Quail Ridge Books | Raleigh, NC
YA author event with Amie Kaufman, Meagan Spooner, and Marie Lu  (author appearance)
Amie Kaufman | 01/12/2018, 06:30 pm | Parnassus Books | Nashville, TN
Nick Bruel: Bad Kitty Camp Daze  (author appearance)
Nick Bruel | 01/12/2018, 06:00 pm | Novel. | Memphis, TN
Elizabeth Heiskel  (author appearance)
Elizabeth Heiskell | 01/13/2018, 02:00 pm | Page & Palette | Fairhope, AL
Jason Littleton, M.D.  (author appearance)
Jason Littleton | 01/13/2018, 06:00 pm | Writers Block Bookstore | Winter Park, FL
Author Mark Warren: ADOBE MOON  (author appearance)
Mark Warren | 01/13/2018, 06:00 pm | Avid Bookshop | Athens, GA
Lauren Willig, The English Wife  (author appearance)
Lauren Willig | 01/13/2018, 01:00 pm | FoxTale Book Shoppe | Woodstock, GA
Lisa Lewis Tyre, Hope in the Holler book launch  (author appearance)
Lisa Lewis Tyre | 01/13/2018, 04:00 pm | FoxTale Book Shoppe | Woodstock, GA
Brigadier General Anthony J Tata US Army (Retired)  (author appearance)
A.J. Tata | 01/13/2018, 12:00 pm | Country Bookshop, The | Southern Pines, NC
Signing Table: Ninja Potty Break by Alexandria & Kenneth Wiltberger   (author appearance)
Alexandria and Kenneth Wiltberger | 01/13/2018, 10:30 am | Main Street Books | Davidson, NC
Author Event: Chrissy Lessey  (author appearance)
Chrissy Lessey | 01/13/2018, 03:00 pm | Page 158 Books | Wake Forest, NC
Local Author Event: Vidya - The Adventures of Grandpa and Ray  (author appearance)
01/13/2018, 11:00 am | Park Road Books | Charlotte, NC
Young Adult Author Panel  (author appearance)
Jodi Lynn Anderson | 01/13/2018, 02:00 pm | Park Road Books | Charlotte, NC
Author event with Amber Cantorna, author of Refocusing My Family  (author appearance)
Amber Cantorna | 01/13/2018, 02:00 pm | Parnassus Books | Nashville, TN
Lisa Lewis Tyre, Hope in the Holler book launch  (author appearance)
Lisa Lewis Tyre | 01/13/2018, 04:00 pm | Hooray For Books | Alexandria, VA
Robert Crais Booksigning  (author appearance)
Robert Crais | 01/14/2018, 05:00 pm | Murder on the Beach Mystery Bookstore | Delray Beach, FL
Micah Cash presents Dangerous Waters: A Photo Essay on the Tennessee Valley Authority  (author appearance)
Micah Cash | 01/14/2018, 03:00 pm | Malaprop's Bookstore & Cafe | Asheville, NC
Author event with Melissa Hartwig, author of Whole30 Day by Day and Whole30 Fast & Easy  (author appearance)
Melissa Hartwig | 01/14/2018, 02:00 pm | Parnassus Books | Nashville, TN
Book launch: How Our Bodies Learned, by Marilyn Kallet.  (author appearance)
Marilyn Kallet | 01/14/2018, 02:00 pm | Union Avenue Books | Knoxville, TN
Sujata Massey With The First In A New Mystery Series: The Widows of Malabar Hill  (author appearance)
Sujata Massey | 01/15/2018, 06:30 pm | Fountain Bookstore | Richmond, VA
Jessica H. Schexnayder and Mary H. Manhein - FRAGILE GROUNDS: Louisiana's Endangered Cemeteries  (author appearance)
Jessica H. Schexnader | 01/16/2018, 06:00 pm | Octavia Books | New Orleans, LA
Jodi Barth: CSI Old School: Reconstructing Nightmares  (author appearance)
Jodi Barth | 01/16/2018, 05:00 pm | Country Bookshop, The | Southern Pines, NC
THOMAS PIERCE presents THE AFTERLIVES  (author appearance)
Thomas Pierce | 01/16/2018, 06:00 pm | Malaprop's Bookstore & Cafe | Asheville, NC
Reading and Signing with Laura Lee Smith  (author appearance)
Laura Lee Smith | 01/16/2018, 06:00 pm | Hub City Bookshop | Spartanburg, SC
Freshly Booked with YA author Samira Ahmed at Yeast Nashville  (author appearance)
Samira Ahmed | 01/16/2018, 06:30 pm | Parnassus Books | Nashville, TN
Author event with Deanna Raybourn, author of A Treacherous Curse  (author appearance)
Deanna Raybourn | 01/16/2018, 06:30 pm | Parnassus Books | Nashville, TN
Laura Lee Smith - The Ice House  (author appearance)
Laura Lee Smith | 01/17/2018, 07:00 pm | A Cappella Books | Atlanta, GA
Author Thomas Pierce: THE AFTERLIVES  (author appearance)
Thomas Pierce | 01/17/2018, 06:30 pm | Avid Bookshop | Athens, GA
Barbara Claypole White discusses her new novel The Promise Between Us  (author appearance)
Barbara Claypole White | 01/17/2018, 07:00 pm | Flyleaf Books | Chapel Hill, NC
Frank Thompson presents Asheville Movies Vol 1 The Silent Era  (author appearance)
Frank Thompson | 01/17/2018, 06:00 pm | Malaprop's Bookstore & Cafe | Asheville, NC
Southern Author Event: Jennifer Hurvitz Weintraub - One Happy Divorce  (author appearance)
Jennifer Hurvitz Weintraub | 01/17/2018, 07:00 pm | Park Road Books | Charlotte, NC
A.J. Tata Book Talk & Signing  (author appearance)
A.J. Tata | 01/17/2018, 12:00 pm | Fiction Addiction | Greenville, SC
Roger Johns with Dark River Rising  (author appearance)
Roger Johns | 01/18/2018, 06:00 pm | Midtown Reader | Havana, FL
WRITER'S BLOCK BOOKSTORE PRESENTS INTERNATIONALLY BEST-SELLING AUTHORS DOUGLAS PRESTON & LINCOLN CHILD  (author appearance)
Douglas Preston | 01/18/2018, 06:30 pm | Writers Block Bookstore | Winter Park, FL
AN EVENING WITH COURNTEY CARVER  (author appearance)
Courtney Carver | 01/18/2018, 06:30 pm | Oxford Exchange | Tampa, FL
Kevin Young - Bunk: The Rise of Hoaxes, Humbug, Plagiarists, Phonies, Post-Facts, and Fake News  (author appearance)
Kevin Young | 01/18/2018, 07:00 pm | A Cappella Books | Atlanta, GA
Laura Lee Smith in conversation with Xhenet Aliu: THE ICE HOUSE  (author appearance)
Laura Lee Smith | 01/18/2018, 06:00 pm | Avid Bookshop | Athens, GA
The UGA Creative Writing Program presents: Poet Will Alexander  (author appearance)
Will Alexander | 01/18/2018, 07:00 pm | Avid Bookshop | Athens, GA
Thomas Pierce with THE AFTERLIVES  (author appearance)
Thomas Pierce | 01/18/2018, 05:00 pm | Square Books | Oxford, MS
David Collins discusses his book Accidental Activists: Mark Phariss, Vic Holmes, and Their Fight for Marriage Equality in Texas  (author appearance)
David Collins | 01/18/2018, 07:00 pm | Flyleaf Books | Chapel Hill, NC
AMIE KAUFMAN and MEGAN SPOONER present UNEARTHED  (author appearance)
Megan Spooner | 01/18/2018, 06:00 pm | Malaprop's Bookstore & Cafe | Asheville, NC
Author Event: Cathy Cleary  (author appearance)
Cathy Cleary | 01/18/2018, 06:00 pm | Page 158 Books | Wake Forest, NC
Brett Ingram, The Secret World of Renaldo Kuhler  (author appearance)
Brett Ingram | 01/18/2018, 07:00 pm | Scuppernong Books | Greensboro, NC
Donald Rosenstein and Justin Yopp, The Group: Seven Widowed Fathers Reimagine Life  (author appearance)
Donald Rosenstein | 01/18/2018, 07:00 pm | The Regulator Bookshop | Durham, NC
Reading & Signing with Paul Luikart  (author appearance)
Paul Luikart | 01/18/2018, 06:00 pm | Star Line Books | Chattanooga, TN
Perre Coleman Magness: The Southern Sympathy Cookbook  (author appearance)
Perre Coleman Magness | 01/18/2018, 06:00 pm | Novel. | Memphis, TN
Writing Richmond: An In Conversation Event  (writers group)
01/18/2018, 06:30 pm | Fountain Bookstore | Richmond, VA
Jessica Shattuck  (author appearance)
Jessica Shattuck | 01/19/2018, 06:00 pm | Page & Palette | Fairhope, AL
Roz Brackenbury - Paris Still Life  (author appearance)
Roz Brackenbury | 01/19/2018, 06:00 pm | Books & Books at the Studios | Key West, FL
Kelly Baker With Grace Period   (author appearance)
Kelly Baker | 01/19/2018, 06:00 pm | Midtown Reader | Havana, FL
Jeffery Deaver Booksigning  (author appearance)
Jeffery Deaver | 01/19/2018, 07:00 pm | Murder on the Beach Mystery Bookstore | Delray Beach, FL
Allen Gee and Kerry Neville: MY CHINESE-AMERICA and REMEMBER TO FORGET ME  (author appearance)
Allen Gee | 01/19/2018, 06:30 pm | Avid Bookshop | Athens, GA
Thomas Pierce - The Afterlives  (author appearance)
Thomas Pierce | 01/19/2018, 05:30 pm | Turnrow Books | Greenwood, MS
Patrisse Cullors presents When They Call You a Terrorist: A Black Lives Matter Memoir  (author appearance)
Patrisse Cullors | 01/19/2018, 06:00 pm | Malaprop's Bookstore & Cafe | Asheville, NC
Lyndsay Ely - Gunslinger Girl  (author appearance)
Lyndsay Ely | 01/19/2018, 07:00 pm | Quail Ridge Books | Raleigh, NC
Cathy Cleary, The Southern Harvest Cookbook  (author appearance)
Cathy Cleary | 01/19/2018, 07:00 pm | Scuppernong Books | Greensboro, NC
Author Meet & Greet: Laura Murray  (author appearance)
Laura Murray | 01/20/2018, 11:00 am | Ernest & Hadley Booksellers | Tuscaloosa, AL
Laura Lee Smith with Ice House  (author appearance)
Laura Lee Smith | 01/20/2018, 06:00 pm | Midtown Reader | Havana, FL
Clayton's River Adventures Signing  (author appearance)
Linda M. Penn | 01/20/2018, 10:00 am | Sundog Books | Santa Rosa Beach, FL
Frozen Story Time with Anna & Elsa  (author appearance)
01/20/2018, 11:00 am | FoxTale Book Shoppe | Woodstock, GA
Signing Table: Football Freddie by Marnie Schneider   (author appearance)
Marnie Schneider | 01/20/2018, 10:30 am | Main Street Books | Davidson, NC
Donna Everhart – The Road to Bittersweet  (author appearance)
Donna Everhart
| 01/20/2018, 11:00 am | McIntyre's Fine Books | Pittsboro, NC
Sujata Massey – Widows of Malabar Hill  (author appearance)
Sujata Massey | 01/20/2018, 02:00 pm | McIntyre's Fine Books | Pittsboro, NC
Local Author Event: Darla Desiderio - The Scrapper  (author appearance)
Darla Desiderio | 01/20/2018, 11:00 am | Park Road Books | Charlotte, NC
D. M. Pulley, Unclaimed Victim  (author appearance)
D.M. Pulley | 01/20/2018, 07:00 pm | Scuppernong Books | Greensboro, NC
Deanna Raybourn Returns with The Treacherous Curse  (author appearance)
Deanna Raybourn | 01/20/2018, 02:00 pm | Fountain Bookstore | Richmond, VA
Roger Johns  (author appearance)
Roger Johns | 01/21/2018, 02:00 pm | Tall Tales Atlanta | Atlanta, GA
Jeffery Beam - Jonathan Williams: The Lord of Orchards  (author appearance)
Jeffery Beam | 01/21/2018, 02:00 pm | Quail Ridge Books | Raleigh, NC
Thomas Pierce Spartanburg Book Launch  (author appearance)
Thomas Pierce | 01/21/2018, 02:00 pm | Hub City Bookshop | Spartanburg, SC
Michael Nelson and Trump's First Year  (author appearance)
Michael Nelson | 01/21/2018, 02:00 pm | Novel. | Memphis, TN
When They Call You A Terrorist: A Black Lives Matter Memoir by Patrisse Khan-Cullors & Asha Bandele  (author appearance)
Asha Bandele | 01/22/2018, 07:00 pm | A Cappella Books | Atlanta, GA
Naima Coster, Halsey Street  (author appearance)
Naima Coster | 01/22/2018, 07:00 pm | The Regulator Bookshop | Durham, NC
Cafe Con Libros with Lucy Burdette  (author appearance)
Lucy Burdette | 01/23/2018, 10:30 am | Books & Books at the Studios | Key West, FL
Author Kris Radish  (author appearance)
Kris Radish | 01/23/2018, 06:00 pm | Copperfish Books | Punta Gorda, FL
Jamie Quatro with FIRE SERMON  (author appearance)
Jamie Quatro | 01/23/2018, 05:00 pm | Square Books | Oxford, MS
JENNIFER MCGAHA presents FLAT BROKE WITH TWO GOATS  (author appearance)
Jennifer McGaha | 01/23/2018, 06:00 pm | Malaprop's Bookstore & Cafe | Asheville, NC
John Hechinger - True Gentlemen: The Broken Pledge of America's Fraternities  (author appearance)
John Hechinger | 01/23/2018, 07:00 pm | Quail Ridge Books | Raleigh, NC
Naima Coster, Halsey Street  (author appearance)
Naima Coster | 01/23/2018, 07:00 pm | Scuppernong Books | Greensboro, NC
Salon@615 featuring Kelly Corrigan in conversation with Ruthie Lindsey  (author appearance)
Kelly Corrigan | 01/23/2018, 06:30 pm | Parnassus Books | Nashville, TN
Author Event: Cathy Cleary - Southern Harvest Cookbook  (author appearance)
Cathy Cleary | 01/24/2018, 07:00 pm | Park Road Books | Charlotte, NC
Author event with Xhenet Aliu, author of Brass  (author appearance)
Xhenet Aliu | 01/24/2018, 06:30 pm | Parnassus Books | Nashville, TN
Laura Albritton & Jerry Wilkinson - Key West's Duval Street  (author appearance)
Laura Albritton | 01/25/2018, 06:00 pm | Books & Books at the Studios | Key West, FL
Sharon Robinson  (author appearance)
Sharon Robinson | 01/25/2018, 07:00 pm | Writers Block Bookstore | Winter Park, FL
Bryant Simon - Hamlet Fire  (author appearance)
Bryant Simon | 01/25/2018, 07:00 pm | A Cappella Books | Atlanta, GA
Fire Sermon by Jamie Quatro  (author appearance)
Jamie Quatro | 01/25/2018, 05:00 pm | Lemuria Books | Jackson, MS
Pre-School Storytime  (author appearance)
01/25/2018, 10:30 am | Flyleaf Books | Chapel Hill, NC
DAVID COLLINS presents ACCIDENTAL ACTIVISTS: Mark Phariss, Vic Holmes, and Their Fight for Marriage Equality  (author appearance)
David Collins | 01/25/2018, 06:00 pm | Malaprop's Bookstore & Cafe | Asheville, NC
Daniel Raimi, The Fracking Debate: The Risks, Benefits, and Uncertainties of the Shale Revolution  (author appearance)
Daniel Raimi | 01/25/2018, 07:00 pm | The Regulator Bookshop | Durham, NC
Lauren Doyle Owens Booksigning  (author appearance)
Lauren Doyle | 01/26/2018, 07:00 pm | Murder on the Beach Mystery Bookstore | Delray Beach, FL
Michel Stone, Border Child  (author appearance)
Michel Stone | 01/26/2018, 07:00 pm | Blue Bicycle Books | Charleston, SC
Sheila Ingle Book Signing  (author appearance)
Sheila Ingle
| 01/27/2018, 06:00 pm | Foggy Pine Books | Boone, NC
Book Signing: One Happy Divorce by Jennifer Hurvitz Weintraub   (author appearance)
Jennifer Hurvitz Weintraub | 01/27/2018, 10:30 am | Main Street Books | Davidson, NC
Barbara Claypole White – The Promise Between Us  (author appearance)
Barbara Claypole White | 01/27/2018, 02:00 pm | McIntyre's Fine Books | Pittsboro, NC
Mick Herron – This is What Happened  (author appearance)
Mick Herron | 01/27/2018, 02:00 pm | McIntyre's Fine Books | Pittsboro, NC
Vanessa Brantley-Newton - Grandma's Purse  (author appearance)
Vanessa Brantley-Newton | 01/27/2018, 02:00 pm | Quail Ridge Books | Raleigh, NC
Children of the World with Wintrell Pittman  (author appearance)
Wintrell Pittman | 01/27/2018, 02:00 pm | Novel. | Memphis, TN
Christine and Dennis McClure present We Fought the Road  (author appearance)
Christine and Dennis McClure | 01/28/2018, 03:00 pm | Malaprop's Bookstore & Cafe | Asheville, NC
Author Event: Barbara Claypole White  (author appearance)
Barbara Claypole White | 01/28/2018, 02:00 pm | Page 158 Books | Wake Forest, NC
Nic Stone - Dear Martin  (author appearance)
Nic Stone | 01/28/2018, 04:00 pm | Quail Ridge Books | Raleigh, NC
Brad Taylor, Operator Down  (author appearance)
Brad Taylor | 01/29/2018, 06:30 pm | FoxTale Book Shoppe | Woodstock, GA
The Unmade World by Steve Yarbrough  (author appearance)
Steve Yarbrough | 01/29/2018, 05:00 pm | Lemuria Books | Jackson, MS
Voice Rising Reading series featuring Daniel Wallace, Diana Mellow, Heather Wilson, and Michael Ventuolo-Mantovani  (other event)
01/29/2018, 06:30 pm | Flyleaf Books | Chapel Hill, NC
French Table  (other event)
01/29/2018, 12:00 pm | Scuppernong Books | Greensboro, NC
Sarah Mlynowski, Upside Down Magic  (author appearance)
Sarah Mlynowski | 01/29/2018, 07:00 pm | Blue Bicycle Books | Charleston, SC
Cathy Cleary Cookbook Talk, Signing, & Tasting  (author appearance)
Cathy Cleary | 01/29/2018, 02:00 pm | Fiction Addiction | Greenville, SC
Author event with Gregory Boyle, author of Barking to the Choir  (author appearance)
Gregory Boyle | 01/29/2018, 06:30 pm | Parnassus Books | Nashville, TN
Diane Cantor - When Nighttime Shadows Fall  (author appearance)
Diane Cantor | 01/30/2018, 07:00 pm | A Cappella Books | Atlanta, GA
Author Matt de la Peña and Illustrator Loren Long: LOVE  (author appearance)
Matt De La Peña | 01/30/2018, 06:30 pm | Avid Bookshop | Athens, GA
King Zeno by Nathaniel Rich  (author appearance)
Nathaniel Rich | 01/30/2018, 05:00 pm | Lemuria Books | Jackson, MS
Steve Yarbrough - The Unmade World  (author appearance)
Steve Yarbrough | 01/30/2018, 05:30 pm | Turnrow Books | Greenwood, MS
Nic Stone discusses her debut YA novel Dear Martin in conversation with Renee Ahdieh  (author appearance)
Nic Stone | 01/30/2018, 07:00 pm | Flyleaf Books | Chapel Hill, NC
Orison Books dual book launch with Jessie van Eerden & Sam Roxas-Chua  (author appearance)
Sam Roxas-Chua | 01/30/2018, 06:00 pm | Malaprop's Bookstore & Cafe | Asheville, NC
Jennifer Atkins: New Orleans Carnival Balls: The Secret Side of Mardi Gras, 1870-1920  (author appearance)
Jennifer Atkins | 01/31/2018, 06:00 pm | Garden District Book Shop | New Orleans, LA
Steve Yarbrough with THE UNMADE WORLD  (author appearance)
Steve Yarbrough | 01/31/2018, 05:00 pm | Square Books | Oxford, MS
Nathaniel Rich - King Zeno  (author appearance)
Nathaniel Rich | 01/31/2018, 05:30 pm | Turnrow Books | Greenwood, MS
Diane Cantor presents When Nighttime Shadows Fall  (author appearance)
Diane Cantor | 01/31/2018, 06:00 pm | Malaprop's Bookstore & Cafe | Asheville, NC
Author event with Christina Baker Kline, author of A Piece of the World  (author appearance)
Christina Baker Kline | 01/31/2018, 06:30 pm | Parnassus Books | Nashville, TN
Authors Round the South | www.authorsroundthesouth.com
top | share this
Lady Banks is sponsored by the Southern Independent Booksellers Alliance, in support of independent bookstores in the South | SIBA | 51 Pleasant Ridge Dr.| Asheville, NC 28805
You are receiving this email at @@email@@. If you wish to stop receiving email from us, you can simply remove yourself by replying with "unsubscribe" in the subject or by visiting: @@unsubscribe_url@@
---