Details

Published: 14 January 2018

14 January 2018
view in your browser | Unsubscribe or manage my Lady Banks Subscription
Week of January 14, 2018

>> IN THIS ISSUE
The Commonplace Book | Read This! | TRIO | Donna Everhart | Trailer Park | Okra Picks | Southern Indie Bestsellers | Events
---
{Everybody seemed to know everything about everything.}
In which her ladyship walks the garden in her slippers on cold winter mornings, Ms. Toni Morrison thinks art can defeat bigotry, Ms. Ann Patchett remembers refilling a lot of ketchup bottles, and Ms. Valerie Fraser Luesse does not shop at the same Piggly Wiggly as Rick Bragg
I love indie bookstores because. . .
"They have a vested interest in the local community and they know their readers."
--- Alison, in New Orleans

"Valerie, have you met Rick?" Why, no. I had not met Rick Bragg. Most likely he shopped at a different Piggly Wiggly from me."-Valerie Fraser Luesse
Her ladyship, the editor, has spent the last few weeks of cold weather thinking and preparing for spring. That is, she has been paging through her seed catalogs, and drawing ambitious plans for garden plots on graph paper with a sense of scale more optimistic than realistic. She started some of her early flowers indoors (her ladyship is very fond of the old-fashioned snapdragons that grow 3-4 feet tall), and on cold mornings while she is waiting for the kettle to boil for her coffee, she walks the garden paths in her slippers and checks on the bulbs just beginning to break through the soil, and the plants that overwinter, their leaves indifferent to the frosts and dustings of snow.
But mostly, her ladyship stays indoors, and thinks about the upcoming spring.
And as with plants, so with books. Despite her periodic vows to catch up on her tbr stack during the winter months, her ladyship, the editor, is easily distracted -- and enticed -- by the books she knows are forthcoming:
One can barely wait for spring.
Read Independently! And shop local.

her ladyship, the editor
---
---
Lady Banks' Pick of the Week
---
Noteworthy poetry and prose from her ladyship's bedside reading stack.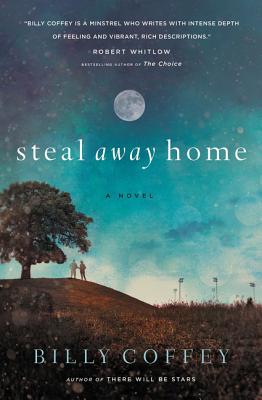 It rained that morning in early July, not so much to make a gully washer of things but enough to call off our pickup game. The clouds broke in the afternoon, beckoning me to go exploring. Our house sat at the end of Maple Street where the backyard met a stand of white pines. Wilderness lay beyond: a meadow of mustard and wildflowers untended but for the groundhogs and rabbits living there and then the rolling foothills building toward the Blue Ridge. Between the two stood a grassy hill topped by a single towering oak like a candle on a cake. The kids called that hill cursed -- not only the scrubs but Travis and Jeffrey too, good players whose words carried greater credence. Their story held it was not a hill at all but a burial mound protecting the bones of an ancient Indian chief. None stepped foot on those slopes, not even on a dare, but that hill had called to me since I first caught a wedge of its crest from my bedroom window. I can say it no other way.
--Billy Coffey, Steal Away Home (Thomas Nelson, 2018) 978078084448
---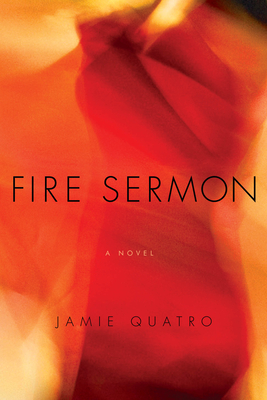 We rode in silence, the wet asphalt glowing red and green at stoplights. When we pulled up to his hotel, James turned to face me, adjusting his glasses. Okay, he said. Text me when you're safely back. He leaned over to brush my cheek with his lips, but when the bellhop opened the rear door he didn't get out. He sat looking ahead, rubbing a hand up and down, up and down his thigh.
Both of us forty-five, born in the same year, four months apart; both married to our spouses for twenty-three years. Two similarities in what had come to seem, in the three years we'd known one another, a cosmically ordained accumulation: born and raised in the desert Southwest, allergic to peanuts, students of the Christian mystics and quantum theory and Moby Dick. Children the same ages and genders—older girl, younger boy—and ninety-six-year-old grandmothers who still lived independently. In the end it was this last fact that undid me, the longevity in our respective genes.
-- Jamie Quatro, Fire Sermon (Grove Press, 2018) 9780802127044
top | share this
---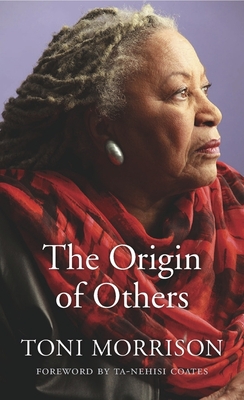 Her ambition, as she says, is to 'to de-fang cheap racism, annihilate and discredit the routine, easy, available colour fetish'
keep reading: Toni Morrison on the power of art to conquer bigotry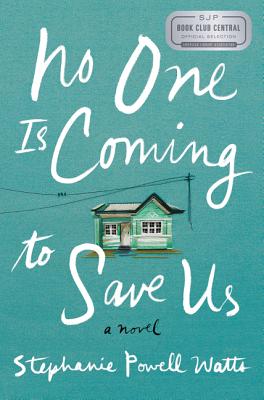 Sometimes fiction is a better teacher than history books or newspaper columns
keep reading: No one is coming to save us
---
Read This! Books with Street Cred
Recommended reading from Southern Indie Booksellers
Thunderhead is a rare sequel that is even better than its predecessor. Shusterman has an incredible ability to subvert all expectations, and even when I thought I knew what would happen, a new twist would turn my perception on its head! Rowan and Citra both stayed true to their characters, which is difficult to do in a dystopian world. I loved every minute and will be putting this duology into every hand I can!
Thunderhead by Neal Shusterman ($18.99*, Simon & Schuster Books for Young Readers), recommended by Quail Ridge Books, Raleigh, NC.
---
British author and illustrator Sophy Henn's charming story of Edie's verve may touch a chord in your household. EDIE is VERY helpful decorating the walls, the dog, and even her sleeping grandpa? Sometimes even Edie knows she needs reining in a bit. This is the perfect book for those "Betty Bunny" and "Fancy Nancy" devotees.
Edie Is Ever So Helpful by Sophy Henn ($16.99*, Philomel Books), recommended by Square Books, Oxford, MS.
---
You think you know Mississippi? I bet you don't know THIS Mississippi. Dispatches from Pluto sheds bright light on a Mississippi that is is confounding and confusing and at times horrifically entertaining.
This book should be required reading for anyone born and raised in Mississippi, especially those of us who chose to leave. Large portions of Richard Grant's life in The Delta is probably unbelievable to those who have never experienced the rural South. I love the way Grant examines his friendships with those who hold vastly different viewpoints. It is healthy and respectful relationships with those that have different values that make us better people.
Dispatches from Pluto by Richard Grant ($16.00*, Simon & Schuster), recommended by Avid Bookshop, Athens, GA.
 A Fall 2015 Okra Pick / 
 A 2016 Southern Book Prize Winner
---
This extreme mind-bender is going to appeal hugely to those that love David Mitchell's puzzle box structure in Cloud Atlas, the paranoid/philosophical reality shifts of Philip K. Dick, the encyclopedic adventurousness of Neal Stephenson's Cryptonomicon and Baroque Cycle, William Gibson's razor-edged futuristic social dread, and perhaps even more so the epic literary tapestries of Thomas Pynchon, Wallace's Infinite Jest, and DeLillo's Underworld. Harkaway paints a cautionary future, an uncertain present, and a bloody past, all together in one hallucinatory mindscape of incredible storytelling bravura!
Gnomon by Nick Harkaway ($28.95*, Knopf Publishing Group), recommended by Carmichael's Bookstore, Louisville, KY.
---
More bookseller recommendations
top | share this
---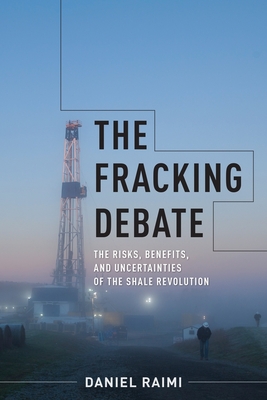 " While interning at a state agency, he wrote a report about the potential for shale gas development in North Carolina "
keep reading: The Fracking Debate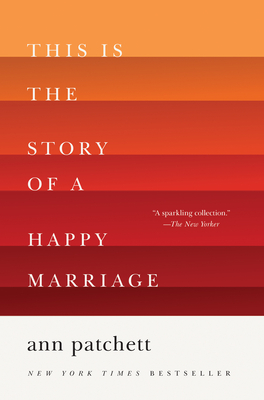 From refilling ketchup bottles to writing pieces for "Seventeen" and "Vogue".
keep reading: Ann Patchett for The Archive Project 
---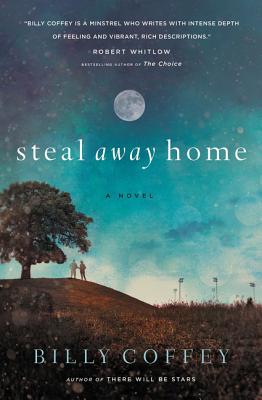 What is TRIO? It's a traveling exhibit of art, music and literature that celebrates the inspirational power of great storytelling.TRIO is a testament to the way words, music and art can come together around the power of a single story. Each TRIO starts with a book, which is given to a musician and a visual artist, who then write a song, a piece of music, a work of art inspired by the story.

read more | Listen Now 
top | share this
---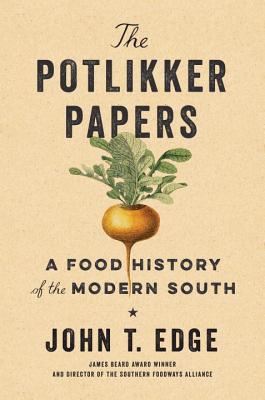 " Our hope in choosing this book as the Nashville Reads 2018 selection is to bring the community together through food and highlight the city's history, cuisine, and people.
keep reading: Potlikker Papers chosen as the 2018 Nashville Reads Selection
---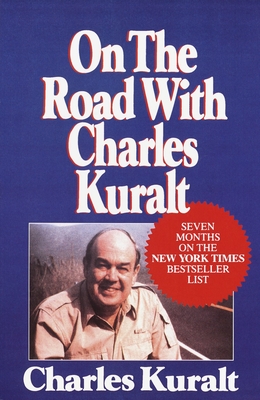 "He heard bird songs daily from dawn to dusk, and he said the warble renewed his tired, weary soul.
keep reading: A Singer of Bird Songs
---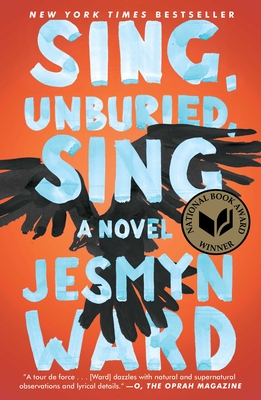 " Ward conjures the ghosts that some members of this family can see and from which none can escape."
keep reading: Three "read-alike" books for Sing, Unburied, Sing
---
top | share this
---
Meet the Mayor of Birmingham's Book Community
by Valerie Fraser Luesse
At The Alabama Booksmith, owner Jake Reiss brings writers and book lovers together.
I can't remember when I first met Jake Reiss, but I remember why. Our mutual friend, a brilliant Southern Living writer named Dianne Young, decided it was time for me to become part of the literary community in Birmingham. Step one: Meet Jake.
Dianne was and is my writing mentor. She's a straight-shootin' fireball of talent with a vocabulary as big as all outdoors. Jake is a witty, eloquent charmer who never met the soul he couldn't win over. Watching the two of them play off of each other was like nothing this rural Alabama girl had ever seen. I somehow became part of the committee for a writers' conference they had helped shape. It was heady stuff.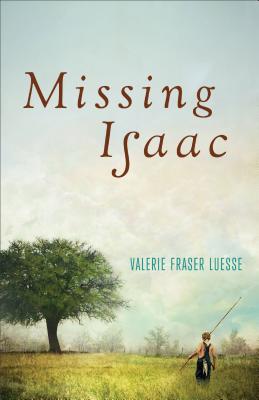 A little back story: I grew up on a cotton farm run by my mother's brother. Daddy worked in a paper mill. Ours was a loving, hard-working, church-going family. We were not members of a country club. My parents didn't throw cocktail parties. Until I went to college, I had spent my life surrounded by family and neighbors whom I had known forever. I went to elementary and high school with kids whose grandparents knew my grandparents.
And then on Halloween of 1988, after years of trying, I finally got a foot in the door at the company that published Southern Living, where everybody seemed to know everything about everything and could handle themselves in any social situation. Daddy picked out the first cocktail dress I ever owned, purchased for the company Christmas party my first year on the job.
Fast forward to those writers' conference meetings at Jake's place, The Alabama Booksmith. The Booksmith has never felt like a store to me so much as a salon—a place where people who love books somehow find each other and talk about books, surrounded by books, with Jake as their knowledgeable host and guide.
At signings and book events, he could casually introduce Famous Writers like old friends, and he had a way of making newbies like me feel worthy of their circle: "Valerie, have you met Rick?" Why, no. I had not met Rick Bragg. Most likely he shopped at a different Piggly Wiggly from me.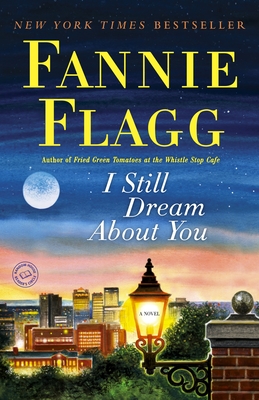 When Fannie Flagg's I Still Dream About You came out, I wrote a feature story about her for the magazine and got to meet her (Oh. My. Gosh. Fannie Flagg!!!!) when she came home to Birmingham to promote the book. The minute I heard she was coming to town—and doing an "evening with" event during which Jake would interview her onstage—I called him: "You've got to help me get tickets—Mama and Aunt Patsy want me to take them to see Fannie." (He did. And I did. My mother and aunt loved every minute of it.)
Not long ago, I did my first signing for my first novel, Missing Isaac, at SIBA's New Orleans gathering. And as I sat at my table—a completely unknown commodity in the book world—who should appear at my table? Jake Reiss, ready with a big smile, a hug, warm congratulations,
and . . . "Well, it's about time—how long you been tellin' me you were gonna write a book?"
Valerie Fraser Luesse
BIO
Valerie Fraser Luesse is an award-winning magazine writer best known for her feature stories and essays in Southern Living, where she is currently senior travel editor. She grew up in Harpersville, Alabama, a rural community in Shelby County, and now lives in Birmingham with her husband, Dave, and an orange cat named Cheeto.
top | share this
---
A breathtaking and poignant story of lost love, second chances, and the power of returning home by Indie-favorite author, Billy Coffey.
Owen Cross grew up with two loves: one a game, the other a girl. One of those loves ruined him. Now he's counting on the other to save him.
Baseball always came easy for Owen Cross. His innate talents were honed beneath the stiff hand of a father who wanted nothing more than for his son to succeed where he had failed. The girl was a little more complicated. Owen loved Micky Dullahan from the first time they met, on a lonely hill overlooking the depressed area where her troubled family had always lived. But she was from the wrong side of the tracks, and so that spot became their haven, the one place they could be together without worry of class or reputation.
Owen's career progresses just as everyone expects: college, the minors, even a few stints in the big leagues. But it is on a major league field that he has the epiphany that he has always given everything to baseball-and yet it cannot love him back.
Micky's advice comes back to haunt him. "You've got a second chance to love what will always love you back." And so he returns home to that hill, to the last place he ever saw her, finally ready to stop running away.
Steal Away Home by Billy Coffey | Thomas Nelson | 9780718084448
---
The highly-anticipated, provocative debut novel from the "fearless" (The New Yorker) and "distinctive" (San Francisco Chronicle) Jamie Quatro, Fire Sermon charts with bold intimacy and immersive sensuality the life of a married woman in the grip of a magnetic affair
"It would be difficult to overstate the wonder I felt while reading this novel. It's among the most beautiful books I've ever read about longing—for beauty, for sex, for God, for a coherent life."—Garth Greenwell, author of What Belongs to You
Maggie is entirely devoted to her husband Thomas, their two beautiful children, and to God—until what begins as a platonic intellectual and spiritual exchange between writer Maggie and poet James transforms into an erotically-charged bond that challenges Maggie's sense of loyalty and morality, drawing her deeper into the darkness of desire.
A daring debut novel of obsession, lust, and salvation by the highly lauded author of the story collection, I Want To Show You More, Fire Sermon is a tour de force that charts with bold intimacy and immersive sensuality the life of a married woman in the grip of a magnetic affair.
Fire Sermon by Jamie Quatro | Grove Press | 9780802127044
top | share this
---
For the week ending January 14. Books on the Southern Indie Bestseller List that are southern in nature or have been recently recommended by southern indie booksellers.
See the full list here.
The Southern Book Prize |
A SIBA Okra Pick |
Special to the Southern List
Printable versions (PDF): Hardcover | Paperback | Children's
HARDCOVER FICTION

1. The Immortalists
Chloe Benjamin, Putnam, $26, 9780735213180
2. The Woman in the Window
A.J. Finn, Morrow, $26.99, 9780062678416
3. Sing, Unburied, Sing
Jesmyn Ward, Scribner, $26, 9781501126062
4. A Gentleman in Moscow
Amor Towles, Viking, $27, 9780670026197
5. Robicheaux
James Lee Burke, S&S, $27.99, 9781501176845

HARDCOVER NONFICTION

1. Fire and Fury: Inside the Trump White House
Michael Wolff, Holt, $30, 9781250158062
2. Leonardo da Vinci
Walter Isaacson, S&S, $35, 9781501139154
3. Hillbilly Elegy
J.D. Vance, Harper, $27.99, 9780062300546
4. Grant
Ron Chernow, Penguin Press, $40, 9781594204876
5. Astrophysics for People in a Hurry
Neil deGrasse Tyson, Norton, $18.95, 9780393609394
Special to the Southern List
HARDCOVER FICTION

5. Robicheaux
James Lee Burke, S&S, $27.99, 9781501176845
12. Devotions
Mary Oliver, Penguin Press, $30, 9780399563249
15. Direct Fire
A.J. Tata, Kensington, $26, 9781496706645



HARDCOVER NONFICTION

6. Andrew Jackson and the Miracle of New Orleans
Brian Kilmeade, Don Yaeger, Sentinel, $28, 9780735213234
11. Let Trump Be Trump: The Inside Story of His Rise to the Presidency
Corey R. Lewandowski, David N. Bossie, Center Street, $27, 9781546083306
12. Meditation for Fidgety Skeptics: A 10% Happier How-To Book
Dan Harris, et al., Spiegel & Grau, $26, 9780399588945
14. The Wisdom of Sundays
Oprah Winfrey, Flatiron, $27.99, 9781250138064
15. Make Your Bed
William H. McRaven, Grand Central, $18, 9781455570249

PAPERBACK FICTION

8. The Perfect Nanny
Leeila Slimani, Penguin, $16, 9780143132172
12. Commonwealth
Ann Patchett, Harper Perennial, $16.99, 9780062491831
13. The Dry
Jane Harper, Flatiron, $15.99, 9781250105622
14. The Sympathizer
Viet Thanh Nguyen, Grove Press, $16, 9780802124944
15. A Man Called Ove
Fredrik Backman, Washington Square Press, $16, 9781476738024

PAPERBACK NONFICTION

4. Thank You for Being Late
Thomas L. Friedman, Picador USA, $18, 9781250141224
5. How to Instant Pot
Daniel Shumski, Workman, $16.95, 9781523502066
6. Mrs. Sherlock Holmes
Brad Ricca, St. Martin's Griffin, $16.99, 9781250160836
7. Citizen
Claudia Rankine, Graywolf, $20, 9781555976903
9. Alexander Hamilton
Ron Chernow, Penguin, $20, 9780143034759
10. Just Mercy
Bryan Stevenson, Spiegel & Grau, $16, 9780812984965
11. Thinking, Fast and Slow
Daniel Kahneman, FSG, $16, 9780374533557
12. The Four Agreements
Don Miguel Ruiz, Amber-Allen, $12.95, 9781878424310
13. The Boys in the Boat
Daniel James Brown, Penguin, $17, 9780143125471
14. The World Almanac and Book of Facts 2018
Sarah Janssen (Ed.), World Almanac Books, $14.99, 9781600572135
top | share this
What's happening at Southern Indies across the South?
See the full calendar | Find a Southern Indie Bookstore near you.
Jessica Shattuck  (author appearance)
Jessica Shattuck | 01/19/2018, 06:00 pm Page & Palette | Fairhope, AL
Roz Brackenbury - Paris Still Life  (author appearance)
Roz Brackenbury | 01/19/2018, 06:00 pm | Books & Books at the Studios | Key West, FL
Kelly Baker With Grace Period   (author appearance)
Kelly Baker | 01/19/2018, 06:00 pm | Midtown Reader | Tallahassee, FL
Jeffery Deaver Booksigning  (author appearance)
Jeffery Deaver | 01/19/2018, 07:00 pm | Murder on the Beach Mystery Bookstore | Delray Beach, FL
Allen Gee and Kerry Neville: MY CHINESE-AMERICA and REMEMBER TO FORGET ME  (author appearance)
Allen Gee | 01/19/2018, 06:30 pm | Avid Bookshop | Athens, GA
Thomas Pierce - The Afterlives  (author appearance)
Thomas Pierce | 01/19/2018, 05:30 pm | Turnrow Books | Greenwood, MS
Patrisse Cullors presents When They Call You a Terrorist: A Black Lives Matter Memoir  (author appearance)
Patrisse Cullors | 01/19/2018, 06:00 pm | Malaprop's Bookstore & Cafe | Asheville, NC
Lyndsay Ely - Gunslinger Girl  (author appearance)
Lyndsay Ely | 01/19/2018, 07:00 pm | Quail Ridge Books | Raleigh, NC
Cathy Cleary, The Southern Harvest Cookbook  (author appearance)
Cathy Cleary | 01/19/2018, 07:00 pm | Scuppernong Books | Greensboro, NC
Author Meet & Greet: Laura Murray  (author appearance)
Laura Murray | 01/20/2018, 11:00 am | Ernest & Hadley Booksellers | Tuscaloosa, AL
Laura Lee Smith with Ice House  (author appearance)
Laura Lee Smith | 01/20/2018, 06:00 pm | Midtown Reader | Tallahassee, FL
Clayton's River Adventures Signing  (author appearance)
Linda M. Penn | 01/20/2018, 10:00 am | Sundog Books | Santa Rosa Beach, FL
Frozen Story Time with Anna & Elsa  (author appearance)
01/20/2018, 11:00 am | FoxTale Book Shoppe | Woodstock, GA
Michelle Morancie  (author appearance)
Michelle Morancie | 01/20/2018, 02:00 pm | Tall Tales Book Shop, Inc. | Atlanta, GA
Signing Table: Football Freddie by Marnie Schneider   (author appearance)
Marnie Schneider | 01/20/2018, 10:30 am | Main Street Books | Davidson, NC
Donna Everhart – The Road to Bittersweet  (author appearance)
Donna Everhart
| 01/20/2018, 11:00 am | McIntyre's Fine Books | Pittsboro, NC
Sujata Massey – Widows of Malabar Hill  (author appearance)
Sujata Massey | 01/20/2018, 02:00 pm | McIntyre's Fine Books | Pittsboro, NC
Local Author Event: Darla Desiderio - The Scrapper  (author appearance)
Darla Desiderio | 01/20/2018, 11:00 am | Park Road Books | Charlotte, NC
Author Event: John Hechinger - True Gentlemen  (author appearance)
John Hechinger | 01/20/2018, 07:00 pm | Park Road Books | Charlotte, NC
D. M. Pulley, Unclaimed Victim  (author appearance)
D.M. Pulley | 01/20/2018, 07:00 pm | Scuppernong Books | Greensboro, NC
Sara Baker Open House Signing for The Timekeeper's Son  (author appearance)
Sara Baker | 01/20/2018, 01:00 pm | Hub City Bookshop | Spartanburg, SC
Deanna Raybourn Returns with The Treacherous Curse  (author appearance)
Deanna Raybourn | 01/20/2018, 02:00 pm | Fountain Bookstore | Richmond, VA
Roger Johns  (author appearance)
Roger Johns | 01/21/2018, 02:00 pm | Tall Tales Book Shop, Inc. | Atlanta, GA
Jeffery Beam - Jonathan Williams: The Lord of Orchards  (author appearance)
Jeffery Beam | 01/21/2018, 02:00 pm | Quail Ridge Books | Raleigh, NC
Thomas Pierce Spartanburg Book Launch  (author appearance)
Thomas Pierce | 01/21/2018, 02:00 pm | Hub City Bookshop | Spartanburg, SC
Sunday Sit-Down Supper with Author Patti Callahan Henry and Chef Teryi Youngblood  (author appearance)
Patti Callahan Henry
| 01/21/2018, 07:00 pm | M. Judson | Greenville, SC
Sparky and Rhonda Rucker, authors of Make a Change  (author appearance)
Sparky and Rhonda Rucker | 01/21/2018, 02:00 pm | Union Avenue Books | Knoxville, TN
Michael Nelson and Trump's First Year  (author appearance)
Michael Nelson | 01/21/2018, 02:00 pm | Novel. | Memphis, TN
When They Call You A Terrorist: A Black Lives Matter Memoir by Patrisse Khan-Cullors & Asha Bandele  (author appearance)
Asha Bandele | 01/22/2018, 07:00 pm | A Cappella Books | Atlanta, GA
Naima Coster, Halsey Street  (author appearance)
Naima Coster | 01/22/2018, 07:00 pm | The Regulator Bookshop | Durham, NC
Cafe Con Libros with Lucy Burdette  (author appearance)
Lucy Burdette | 01/23/2018, 10:30 am | Books & Books at the Studios | Key West, FL
Author Kris Radish  (author appearance)
Kris Radish | 01/23/2018, 06:00 pm | Copperfish Books | Punta Gorda, FL
Jamie Quatro with FIRE SERMON  (author appearance)
Jamie Quatro | 01/23/2018, 05:00 pm | Square Books | Oxford, MS
JENNIFER MCGAHA presents FLAT BROKE WITH TWO GOATS  (author appearance)
Jennifer McGaha | 01/23/2018, 06:00 pm | Malaprop's Bookstore & Cafe | Asheville, NC
John Hechinger - True Gentlemen: The Broken Pledge of America's Fraternities  (author appearance)
John Hechinger | 01/23/2018, 07:00 pm | Quail Ridge Books | Raleigh, NC
Naima Coster, Halsey Street  (author appearance)
Naima Coster | 01/23/2018, 07:00 pm | Scuppernong Books | Greensboro, NC
Edward Ball Lecture at The Citadel  (author appearance)
Edward Ball | 01/23/2018, 03:30 pm | Blue Bicycle Books | Charleston, SC
Salon@615 featuring Kelly Corrigan in conversation with Ruthie Lindsey  (author appearance)
Kelly Corrigan | 01/23/2018, 06:30 pm | Parnassus Books | Nashville, TN
Author Event: Cathy Cleary - Southern Harvest Cookbook  (author appearance)
Cathy Cleary | 01/24/2018, 07:00 pm | Park Road Books | Charlotte, NC
Author event with Xhenet Aliu, author of Brass  (author appearance)
Xhenet Aliu | 01/24/2018, 06:30 pm | Parnassus Books | Nashville, TN
Laura Albritton & Jerry Wilkinson - Key West's Duval Street  (author appearance)
Laura Albritton | 01/25/2018, 06:00 pm | Books & Books at the Studios | Key West, FL
Lauren-Brooke Eisen  (author appearance)
Lauren-Brooke Eisen | 01/25/2018, 07:00 pm | Books & Books, Inc. | Coral Gables, FL
Sharon Robinson  (author appearance)
Sharon Robinson | 01/25/2018, 07:00 pm | Writers Block Bookstore | Winter Park, FL
Bryant Simon - Hamlet Fire  (author appearance)
Bryant Simon | 01/25/2018, 07:00 pm | A Cappella Books | Atlanta, GA
Fire Sermon by Jamie Quatro  (author appearance)
Jamie Quatro | 01/25/2018, 05:00 pm | Lemuria Books | Jackson, MS
Pre-School Storytime  (author appearance)
01/25/2018, 10:30 am | Flyleaf Books | Chapel Hill, NC
DAVID COLLINS presents ACCIDENTAL ACTIVISTS: Mark Phariss, Vic Holmes, and Their Fight for Marriage Equality  (author appearance)
David Collins | 01/25/2018, 06:00 pm | Malaprop's Bookstore & Cafe | Asheville, NC
Author Event: Brett Ingram - Secret World of Renaldo Kuhler   (author appearance)
Brett Ingram | 01/25/2018, 07:00 pm | Park Road Books | Charlotte, NC
Daniel Raimi, The Fracking Debate: The Risks, Benefits, and Uncertainties of the Shale Revolution  (author appearance)
Daniel Raimi | 01/25/2018, 07:00 pm | The Regulator Bookshop | Durham, NC
Lauren Doyle Owens Booksigning  (author appearance)
Lauren Doyle | 01/26/2018, 07:00 pm | Murder on the Beach Mystery Bookstore | Delray Beach, FL
Michel Stone, Border Child  (author appearance)
Michel Stone | 01/26/2018, 07:00 pm | Blue Bicycle Books | Charleston, SC
Story Time with Miss Rachel at Five Points  (other event)
01/27/2018, 10:00 am | Avid Bookshop | Athens, GA
Kate Moretti, Kimberly Belle & Emily Carpenter  (author appearance)
Kate Moretti | 01/27/2018, 02:00 pm | FoxTale Book Shoppe | Woodstock, GA
Doris Radosavljevic  (author appearance)
Doris Radosavljevic | 01/27/2018, 02:00 pm | Tall Tales Book Shop, Inc. | Atlanta, GA
Sheila Ingle Book Signing  (author appearance)
Sheila Ingle
| 01/27/2018, 06:00 pm | Foggy Pine Books | Boone, NC
Book Signing: One Happy Divorce by Jennifer Hurvitz Weintraub   (author appearance)
Jennifer Hurvitz Weintraub | 01/27/2018, 10:30 am | Main Street Books | Davidson, NC
Barbara Claypole White – The Promise Between Us  (author appearance)
Barbara Claypole White | 01/27/2018, 02:00 pm | McIntyre's Fine Books | Pittsboro, NC
Mick Herron – This is What Happened  (author appearance)
Mick Herron | 01/27/2018, 02:00 pm | McIntyre's Fine Books | Pittsboro, NC
Author Event: Tomeka Lynch Purcell - Morgan Saves for College  (author appearance)
Tomeka Lynch Purcell | 01/27/2018, 07:00 pm | Park Road Books | Charlotte, NC
Vanessa Brantley-Newton - Grandma's Purse  (author appearance)
Vanessa Brantley-Newton | 01/27/2018, 02:00 pm | Quail Ridge Books | Raleigh, NC
Children of the World with Wintrell Pittman  (author appearance)
Wintrell Pittman | 01/27/2018, 02:00 pm | Novel. | Memphis, TN
Mia Borders: Sings and signs her book, Hey! So I'm A Baby  (author appearance)
Mia Borders | 01/28/2018, 02:00 pm | Garden District Book Shop | New Orleans, LA
Christine and Dennis McClure present We Fought the Road  (author appearance)
Christine and Dennis McClure | 01/28/2018, 03:00 pm | Malaprop's Bookstore & Cafe | Asheville, NC
Barbara Claypole White  (author appearance)
Barbara Claypole White | 01/28/2018, 02:00 pm | Page 158 Books | Wake Forest, NC
Nic Stone - Dear Martin  (author appearance)
Nic Stone | 01/28/2018, 04:00 pm | Quail Ridge Books | Raleigh, NC
Brad Taylor, Operator Down  (author appearance)
Brad Taylor | 01/29/2018, 06:30 pm | FoxTale Book Shoppe | Woodstock, GA
The Unmade World by Steve Yarbrough  (author appearance)
Steve Yarbrough | 01/29/2018, 05:00 pm | Lemuria Books | Jackson, MS
ARYELLE JACOBSEN presents A IS FOR AWKWARD  (author appearance)
Aryelle Jacobsen | 01/29/2018, 06:00 pm | Malaprop's Bookstore & Cafe | Asheville, NC
Sarah Mlynowski, Upside Down Magic  (author appearance)
Sarah Mlynowski | 01/29/2018, 07:00 pm | Blue Bicycle Books | Charleston, SC
Cathy Cleary Cookbook Talk, Signing, & Tasting  (author appearance)
Cathy Cleary | 01/29/2018, 02:00 pm | Fiction Addiction | Greenville, SC
Author event with Gregory Boyle, author of Barking to the Choir  (author appearance)
Gregory Boyle | 01/29/2018, 06:30 pm | Parnassus Books | Nashville, TN
Diane Cantor - When Nighttime Shadows Fall  (author appearance)
Diane Cantor | 01/30/2018, 07:00 pm | A Cappella Books | Atlanta, GA
Author Matt de la Peña and Illustrator Loren Long: LOVE  (author appearance)
Matt De La Peña | 01/30/2018, 06:30 pm | Avid Bookshop | Athens, GA
Sarah Mlynowski, Upside Down Magic  (author appearance)
Sarah Mlynowski | 01/30/2018, 04:30 pm | FoxTale Book Shoppe | Woodstock, GA
Mark C. Stevens: Cooking With Spices: 100 Recipes for Blends, Marinades, and Sauces  (author appearance)
Mark C. Stevens | 01/30/2018, 06:00 pm | Garden District Book Shop | New Orleans, LA
King Zeno by Nathaniel Rich  (author appearance)
Nathaniel Rich | 01/30/2018, 05:00 pm | Lemuria Books | Jackson, MS
Steve Yarbrough - The Unmade World  (author appearance)
Steve Yarbrough | 01/30/2018, 05:30 pm | Turnrow Books | Greenwood, MS
Nic Stone discusses her debut YA novel Dear Martin in conversation with Renee Ahdieh  (author appearance)
Nic Stone | 01/30/2018, 07:00 pm | Flyleaf Books | Chapel Hill, NC
Orison Books dual book launch with Jessie van Eerden & Sam Roxas-Chua  (author appearance)
Sam Roxas-Chua | 01/30/2018, 06:00 pm | Malaprop's Bookstore & Cafe | Asheville, NC
Reading Room with Angela Elder  (author appearance)
Angela Elder | 01/30/2018, 07:00 pm | Joe's Place Bookstore | Greenville, SC
Illustrator Panel: Humor & Heroics  (author appearance)
Ursula Vernon | 01/30/2018, 06:30 pm | Hooray For Books | Alexandria, VA
Paul Ortiz: Book Launch, Reading, & Signing  (author appearance)
Paul Ortiz | 01/31/2018, 07:00 pm | Third House Books & Coffee | Gainesville, FL
Jennifer Atkins: New Orleans Carnival Balls: The Secret Side of Mardi Gras, 1870-1920  (author appearance)
Jennifer Atkins | 01/31/2018, 06:00 pm | Garden District Book Shop | New Orleans, LA
Steve Yarbrough with THE UNMADE WORLD  (author appearance)
Steve Yarbrough | 01/31/2018, 05:00 pm | Square Books | Oxford, MS
Nathaniel Rich - King Zeno  (author appearance)
Nathaniel Rich | 01/31/2018, 05:30 pm | Turnrow Books | Greenwood, MS
Margaret Dardess and Layton Green discuss their new mystery novels  (author appearance)
Margaret Dardess
| 01/31/2018, 07:00 pm | Flyleaf Books | Chapel Hill, NC
Diane Cantor presents When Nighttime Shadows Fall  (author appearance)
Diane Cantor | 01/31/2018, 06:00 pm | Malaprop's Bookstore & Cafe | Asheville, NC
Joseph C. Ewoodzie Jr.  (author appearance)
Joseph C.Ewoodzie Jr. | 01/31/2018, 07:00 pm | Park Road Books | Charlotte, NC
Author event with Christina Baker Kline, author of A Piece of the World  (author appearance)
Christina Baker Kline | 01/31/2018, 06:30 pm | Parnassus Books | Nashville, TN
Elliot Ackerman  (author appearance)
Elliot Ackerman | 02/01/2018, 08:00 pm | Books & Books, Inc. | Coral Gables, FL
Nathaniel Rich on Thacker Mountain with KING ZENO  (author appearance)
Nathaniel Rich | 02/01/2018, 06:00 pm | Square Books | Oxford, MS
Donald Rosenstein and Justin Yopp discuss their book The Group: Seven Widowed Fathers Reimagine Life  (author appearance)
Donald Rosenstein | 02/01/2018, 07:00 pm | Flyleaf Books | Chapel Hill, NC
Double Author Event: Rachel Allen and Laurie Devore  (author appearance)
Laurie Devore | 02/01/2018, 07:00 pm | Park Road Books | Charlotte, NC
Poetry Workshop & Book Signing with Marcus Amaker  (author appearance)
Markus Amaker | 02/01/2018, 05:30 pm | Buxton Books | Charleston, SC
Free Public Event with Sarah Mlynowski and Lauren Myracle  (author appearance)
Sarah Mlynowski | 02/01/2018, 04:30 pm | Fiction Addiction | Greenville, SC
Author event with Hermione Hoby, author of Neon in Daylight  (author appearance)
Hermione Hoby | 02/01/2018, 06:30 pm | Parnassus Books | Nashville, TN
The Tuckahoe Woman's Club Presents Adriana Trigiani   (author appearance)
Adriana Trigiani | 02/01/2018, 06:00 pm | Fountain Bookstore | Richmond, VA
Authors Round the South | www.authorsroundthesouth.com
top | share this
Lady Banks is sponsored by the Southern Independent Booksellers Alliance, in support of independent bookstores in the South | SIBA | 51 Pleasant Ridge Dr.| Asheville, NC 28805
You are receiving this email at @@email@@. If you wish to stop receiving email from us, you can simply remove yourself by replying with "unsubscribe" in the subject or by visiting: @@unsubscribe_url@@
---