Details

Published: 21 January 2018

21 January 2018
view in your browser | Unsubscribe or manage my Lady Banks Subscription
Week of January 21, 2018

>> IN THIS ISSUE
The Commonplace Book | Read This! | TRIO | Donna Everhart | Trailer Park | Okra Picks | Southern Indie Bestsellers | Events
---
{Peace. Good. Dream.}
In which a woman seeks recommendations for a start-up book club, a parent seeks recommendations for raising "kind, young citizens" a young man does not seek recommendations from his father since his father knows nothing about basketball, but he gets some advice anyway.
I love indie bookstores because. . .
"They feature hidden gems and not just the top ten."
--- Virginia, in North Carolina

"It started when I was seven years old and my very own daddy spoke to our congregation about Martin Luther King's life and tragic death . . . three words have held on to me from that day, three words: Peace. Good Dream."-Andrea Davis Pinkney
It is that time of year again. The time when your conscience's evil nagging twin is badgering you about the New Year's resolutions you've already given up, and trying to shame you into some spring cleaning to appease the guilt trip.
Ignore it. Her ladyship, the editor, has a much better suggestion of what to do with one's time besides self-flagellation: Read a book. Have you ever noticed how much easier it is to read, and how much better a book is, when there are dirty dishes in the sink or laundry piles on the washing machine?


This is also the time of year when, if ignoring one's housekeeping is going well, you still have you list of best books of the past year somewhat fresh in your mind. "Best of 2017" has been a common theme on reader sites and literary newsletters and no doubt in your own social media feeds.
This is fortunate, because the nominations for The Southern Book Prize are now open, and will be through Valentine's Day. So be sure to take a moment to nominate your favorite Southern books from last year.
To be eligible, nominated titles must be by a Southern author, or Southern in nature, (or both!) Nominations must be in association with a Southern indie bookstore on this list -- either one you work for, or one you shop at. Nominations that don't reference a Southern indie bookstore are removed from consideration.
And leave the dishes until later. They aren't going anywhere.
Read Independently! And shop local.

her ladyship, the editor
---
---
Lady Banks' Pick of the Week
---
Noteworthy poetry and prose from her ladyship's bedside reading stack.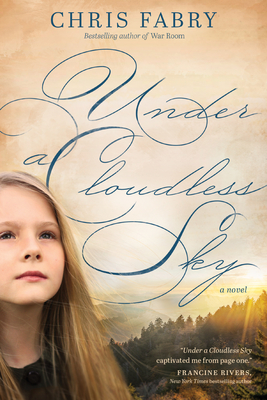 We meet Ruby and Bean
Beulah Mountain, West Virginia
June 1933
Ruby and Bean met in the summer of 1933 in a town called Beulah Mountain, in the southwestern coalfields of West Virginia, shortly before the massacre that has become a footnote in some history books. When people speak of that time, they talk of red and black. Blood was the price paid and coal was the prize. Miners' families were collateral damage in a war against the earth itself, a battle fought with pick and TNT.
There are a thousand places to begin the story. Ruby and Bean's first meeting . . . Bean's big regret . . . where her name came from . . .the shock when they discovered what was happening on the third floor of the company store. But there is another memory that floats to the surface and sits on the water like a katydid on a lily pad. The memory is wrapped in music and preaching and two friends tripping through the underbrush, hand in hand, giggling, and for a moment without a care in the world, the hurt and pain of life dismissed.
--Chris Fabry, Under a Cloudless Sky (Tyndale House, 2018) 9781414387789
top | share this
---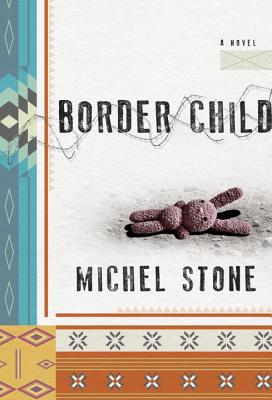 It's a good sign when book reviewers favorably compare your debut novel to the work of John Steinbeck.
keep reading: Interview with Michel Stone
---
Read This! Books with Street Cred
Recommended reading from Southern Indie Booksellers
Clear your calendar because you won't want to do anything until you finish this book! This was intense without being over the top - fans of espionage thrillers are going to love it!
Need to Know by Karen Cleveland ($26.00*, Ballantine Books), recommended by Bookmarks, Winston-Salem, NC.
---
There's definitely something About That Kiss! With her usual flair for romance and laughter, Jill Shalvis serves up a great addition to her Heartbreaker Bay series. Kylie might be more comfortable crafting furniture than kissing sexy ladies man Joe, but the sparks fly between them when she needs his help on a personal level. Favorite couples from the previous books add levels of warmth and wit, but there's no wrong way to read this series--start at the beginning or dive right into book four--either way you won't regret!
About That Kiss by Jill Shalvis ($7.99*, Avon Books), recommended by Fountain Bookstore, Richmond, VA.
---
From Lemuria Books blog:
"The year is 1969 in New York City's Lower East Side and the Gold siblings have heard rumors of a mystical psychic living in their area. This rumored gypsy-lady claims to be able to tell anyone the exact date that they will die. The siblings, all under the age of thirteen, decide to visit the woman together and then–one at a time–learn the exact date of their death. Such is the setup for Chloe Benjamin's new novel, The Immortalists [...]Each story holds your attention, even though you know the outcome. It's almost impossible to not become emotionally invested in each sibling. Benjamin has written a rich and thought provoking novel on the nature of believing. How does learning when you will die, even if it could be untrue, determine how you live your life in the present? Is our time of death predetermined, or can we play a part in changing our destiny? This fascinating read leaves you dreaming for long afterward."
The Immortalists by Chloe Benjamin ($26.00*, G.P. Putnam's Sons), recommended by Lemuria Books, Jackson, MS.
---
Shafak crafts a novel that is highly philosophical and entertaining. There are themes that speak to world politics and feel so right in their timing as well as timeless questions about God and love. A propulsive read that will leave you wanting more of Shafak's skill with language.
Three Daughters of Eve by Elif Shafak ($27.00*, Bloomsbury USA), recommended by Malaprop's Bookstore/Café, Asheville, NC.
---
More bookseller recommendations
top | share this
---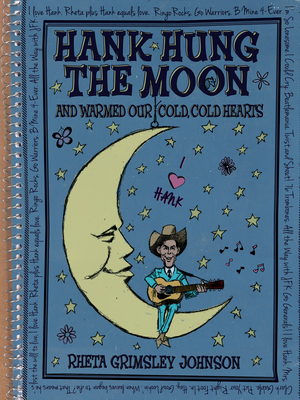 "I turned to readers and book-club leaders, including Cathy Carroll, the 2017 Booklover of the Year." 
keep reading: What to read if you're starting a book club
---
"So, I'd like some books for Lily about . . . how do I phrase this? . . . political consciousness? What it means to be a citizen, or part of a community, I guess? Not just how to treat others, but how she can make a difference in the world around her?"
via Parnassus Books
top | share this
---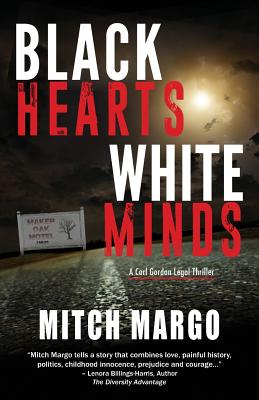 "My father, who knew absolutely nothing about sports, said, 'Start your own team.'"
keep reading: Black Hearts, White Mind
"Organizers hope to collect more than 110,000 books this year."
keep reading: Wake Up and Read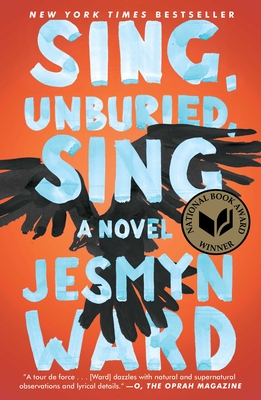 " Jesmyn Ward's "Sing, Unburied, Sing," winner of the National Book Award for fiction, is now a nominee for the National Book Critics Circle prize."
keep reading: Sing, Unburied, Sing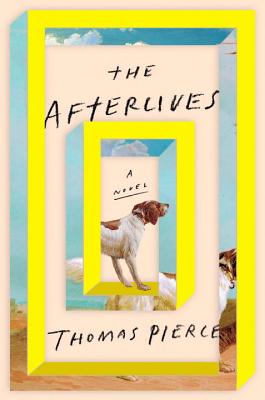 " I say "ghost," and half of you will stop reading while the other half will double down. "
keep reading: Three Southern books
"I was enchanted by his thoughtful ruminations and wry comments about church and spirituality. "
keep reading: Does living forever sound ideal?
---
"It started when I was seven years old and my very own daddy spoke to our congregation about Martin Luther King's life and tragic death . . . three words have held on to me from that day, three words: "Peace." "Good." "Dream."
top | share this
---
A charming and engrossing novel for fans of Southern fiction and the recent hit memoir Hillbilly Elegy about a lush and storied coal-mining town—and the good people who live there—in danger of being destroyed for the sake of profit. Will the truth about the town's past be its final undoing or its saving grace?
1933. In the mining town of Beulah Mountain, West Virginia, two young girls form an unbreakable bond against the lush Appalachian landscape, coal dust and old hymns filling their lungs and hearts. Despite the polarizing forces of their fathers—one a mine owner, one a disgruntled miner —Ruby and Bean thrive under the tender care of Bean's mama, blissfully unaware of the rising conflict in town and the coming tragedy that will tear them apart forever.
2004. Hollis Beasley is taking his last stand. Neighbors up and down the hollow have sold their land to Coleman Coal and Energy, but Hollis is determined to hold on to his family legacy on Beulah Mountain. Standing in his way is Buddy Coleman, an upstart mining executive who hopes to revitalize the dying town by increasing coal production and opening the Company Store Museum. He'll pay homage to the past—even the massacre of 1933—while positioning the company for growth at all costs.
What surprises them all is how their stories will intersect with a feisty octogenarian living hundreds of miles away. When Ruby Handley Freeman's grown children threaten her independence, she takes a stand of her own and disappears, propelling her on a journey to face a decades-old secret that will change everything for her and those she meets.
Under a Cloudless Sky by Chris Fabry | Tyndale House Publishers, Inc. | 9781496428288
top | share this
---
For the week ending January 21. Books on the Southern Indie Bestseller List that are southern in nature or have been recently recommended by southern indie booksellers.
See the full list here.
The Southern Book Prize |
A SIBA Okra Pick |
Special to the Southern List
Printable versions (PDF): Hardcover | Paperback | Children's
HARDCOVER FICTION

1. A Gentleman in Moscow
Amor Towles, Viking, $27, 9780670026197
2. The Woman in the Window
A.J. Finn, Morrow, $26.99, 9780062678416
3. Sing, Unburied, Sing
Jesmyn Ward, Scribner, $26, 9781501126062
4. Robicheaux
James Lee Burke, S&S, $27.99, 9781501176845
5. The Immortalists
Chloe Benjamin, Putnam, $26, 9780735213180

HARDCOVER NONFICTION

1. Fire and Fury
Michael Wolff, Holt, $30, 9781250158062
2. Leonardo da Vinci
Walter Isaacson, S&S, $35, 9781501139154
3. It's Even Worse Than You Think: What the Trump Administration Is Doing to America
David Cay Johnston, S&S, $28, 9781501174162
4. Shortcut Your Startup
Courtney Reum, Carter Reum, Gallery/Jeter Publishing, $26, 9781501172991
5. Hillbilly Elegy
J.D. Vance, Harper, $27.99, 9780062300546
Special to the Southern List
HARDCOVER FICTION

12. The Last Ballad
Wiley Cash, Morrow, $26.99, 9780062313119
13. City of Endless Night
Douglas Preston, Lincoln Child, Grand Central, $28, 9781455536948
14. Before We Were Yours
Lisa Wingate, Ballantine, $26, 9780425284681
15. Munich
Robert Harris, Knopf, $27.95, 9780525520269



HARDCOVER NONFICTION

4. Shortcut Your Startup
Courtney Reum, Carter Reum, Gallery/Jeter Publishing, $26, 9781501172991
8. Trumpocracy: The Corruption of the American Republic
David Frum, Harper, $25.99, 9780062796738
11. Make Your Bed
William H. McRaven, Grand Central, $18, 9781455570249
13. Andrew Jackson and the Miracle of New Orleans
Brian Kilmeade, Don Yaeger, Sentinel, $28, 9780735213234
14. How Democracies Die
Steven Levitsky, Daniel Ziblatt, Crown, $26, 9781524762933
15. The Last Castle
Denise Kiernan, Touchstone, $28, 9781476794044

PAPERBACK FICTION

11. A Man Called Ove
Fredrik Backman, Washington Square Press, $16, 9781476738024
13. Rules of Civility
Amor Towles, Penguin, $17, 9780143121169
15. Commonwealth
Ann Patchett, Harper Perennial, $16.99, 9780062491831

PAPERBACK NONFICTION

7. The Devil in the White City
Erik Larson, Vintage, $16, 9780375725609
9. The Wright Brothers
David McCullough, S&S, $17, 9781476728759
10. The World Almanac and Book of Facts 2018
Sarah Janssen (Ed.), World Almanac Books, $14.99, 9781600572135
11. Healing After Loss
Martha W. Hickman, Harper Perennial, $14.99, 9780380773381
13. How to Win Friends and Influence People
Dale Carnegie, Pocket, $16, 9780671027032
15. The Southern Sympathy Cookbook: Funeral Foods to Die for
Perre Coleman Magness, Countryman Press, $17.95, 9781682680384
top | share this
What's happening at Southern Indies across the South?
See the full calendar | Find a Southern Indie Bookstore near you.
Authors Round the South | www.authorsroundthesouth.com
top | share this
Lady Banks is sponsored by the Southern Independent Booksellers Alliance, in support of independent bookstores in the South | SIBA | 51 Pleasant Ridge Dr.| Asheville, NC 28805
You are receiving this email at @@email@@. If you wish to stop receiving email from us, you can simply remove yourself by replying with "unsubscribe" in the subject or by visiting: @@unsubscribe_url@@
---