Details

Published: 28 January 2018

28 January 2018
`
view in your browser | Unsubscribe or manage my Lady Banks Subscription
Week of January 28, 2018

>> IN THIS ISSUE
The Commonplace Book | Read This! | The List | Donna Everhart | Trailer Park | Okra Picks | Southern Indie Bestsellers | Events
---
{A way of walking in the world.}
In which a man calls a woman about a bookstore, Mr. Kwame Alexander wants more chefs in his literary kitchen, and her ladyship, the editor, wants to be able to go outside.
I love indie bookstores because. . .
"They are fascinating."
--- Michiko, in South Carolina

" "It's the same ingredients in our kitchen as everyone else's: we want to publish books for children that are smart and fun, that inform and inspire, that help children imagine a better world. My goal is just to make sure there are more chefs in the kitchen, more voices in the room" ." --Kwame Alexander
The books by her ladyship, the editor's chair during the cold, wet days of late winter tend to be of the nature-writing kind. She is longing to step out in her garden, but is deterred by the chilly rain. So she reads, instead, about other people finding beauty in other places.  
At the moment, the book closest to had is this one: Black Nature: Four Centuries of African American Nature Poetry. It came to her via one of those ubiquitous book lists her ladyship finds so addictive. In this case a list from Outside Magazine: Women Writing About the Wild: 25 Essential Authors. At least a dozen of which her ladyship had never read.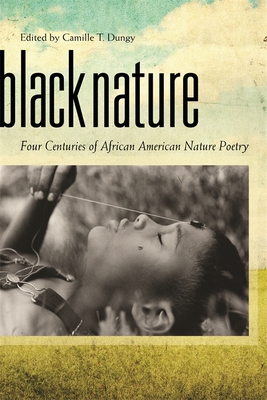 "The first tree whose story I cared to discover," writes editor Camille T. Dungy in the introduction, "grows through the filtration pumps at the edge of an abandoned swimming pool in a Lynchburg, Virginia, city park. In the last 1960s, a group of black children and community leaders staged a swim-in at this pool. Rather than desegregate  this public facility, the city drained the water and replaced it with dirt."
Her ladyship grew up in a conservation-minded family. Nature was something to be cherished and preserved. It was a place of wonder and connection, not rejection or repression. "I didn't start writing poetry until late in my freshman year," says the poet Sean Hill after reminiscing on his early fascination with animals, "but once I started, it became a way of being and seeing and making sense of the world around me--a way of walking in the world.
This is ultimately why her ladyship is so driven to read -- it is a way of walking in the world, even on the coldest, rainiest of days.
Read Independently! And shop local.

her ladyship, the editor
---
---
Lady Banks' Pick of the Week
---
Noteworthy poetry and prose from her ladyship's bedside reading stack.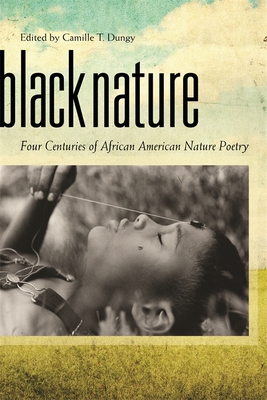 What There Was
Pine, catalpa, pin oak, persimmon,
but not tree.
Hummingbird, hoot owl, martin, crow,
but not bird.
Cannas, honeysuckle, cockscomb, rose,
but not flower.
Wood smoke, corn, dust, outhouse,
but not stench.
A spider spinning in a rain barrel,
the silver dipper by the back porch,
tadpoles shimmying against a concrete bank,
but not silence.
A cotton row, a bucket lowered into a well,
a red dirt road, a winging crow,
but not distance.
A rooster crowing, cows lowing in the evening,
wasps humming beneath the eaves, hounds
baying, hot grease, but not music.
My mother running away at fifteen,
my grandmother lifting a truck to save a life,
an uncle at Pearl Harbor, Webster sitting
at the back of the bus when he looked as white
as they did, but not stories.
The entrails of a slaughtered cow, the child born
with a goat's face, the cousin laid on a railroad
track, the fire that burned it all, but not death.
This poem, a snuff tin sated with the hair
of all our dead, my mother's nighttime talks
with her dead father, my great-grandmother's
clothes passed down, passed down, but not memory.
--Janice N. Harrington, in Black Nature: Four Centuries of African American Nature Poetry, edited by Camille T. Dungy (University of Georgia Press, 2009) 9780820334318
top | share this
---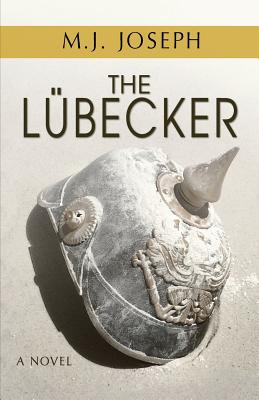 "The life and work of Lou Andreas-Salome has interested me for many years and, after writing several character sketches based upon elements of Lou's personality, intellectual life and relationship to her admirers, I began to contextualize them within a broad historical outline, which led to the development of other characters to capture some of her ideas and the milieu in which she lived."
keep reading: The Lubecker
---
Read This! Books with Street Cred
Recommended reading from Southern Indie Booksellers
This Narrow Space is incredibly well written, honest, and compelling! While dealing with some very delicate issues, namely the Israeli/Palestinian conflict and life-threatening pediatric illness, Dr. Waldman manages to express his observations and views without voicing any obnoxious political opinions! He is idealistic, yet humble; brilliant, yet ever eager to seek and to learn. He speaks of everyone with respect. I went into this book interested in the cultural and medical experiences of an accomplished physician; I came out blown away by the reflections of a profoundly gifted writer.
This Narrow Space by Elisha Waldman ($25.95*, Schocken Books), recommended by Vero Beach Book Center, Vero Beach, FL.
---
This was a big staff favorite last year. Nearly the whole staff read it! Great to be able to sell it in paperback this season. David and Adele seem like a perfect couple but when Louise, David's secretary, starts looking at their relationship harder, secrets begin to emerge. Everything you want in a thriller with a twist at the end. You'll get the hashtag associated with the release #WTFThatEnding! Oh. And it doesn't have "Girl" in the title. Bonus!
Behind Her Eyes by Sarah Pinborough ($15.99*, Flatiron Books), recommended by Fountain Bookstore, Richmond, VA.
---
Attia is the last of her warrior people after the Romans conquered her land. Now she's a slave, given to Xanthus, a champion gladiator, as a reward for his victories in the arena. Attia has vowed to fight the Romans until she gains her freedom or dies trying, but she doesn't count on Xanthus, a fellow slave, treating her with such care and gentleness. As the two form a relationship that goes beyond their shared bonds, Attia finds herself fighting for Xanthus as much as herself. This book will appeal to fans of strong, fierce female characters, and though there's no magic, fantasy fans will have much to love in the world of the ancient Romans.
Blood and Sand by C. V. Wyk ($17.99*, Tor Teen), recommended by Fiction Addiction, Greenville, SC.
---
As adorable as it is a poignant signpost for kids and adults that the taking care of the planet and its inhabitants seems sometimes far-fetched and near impossible, but worthwhile because of imagination and effort.
Penguins Don't Wear Sweaters! by Marikka Tamura, Daniel Rieley ($16.99*, Nancy Paulsen Books), recommended by Square Books, Oxford, MS.
---
More bookseller recommendations
top | share this
---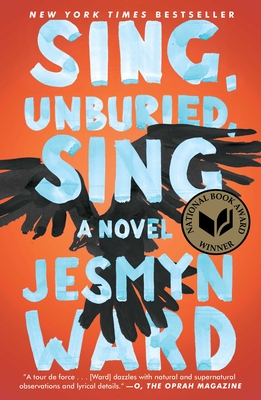 " I was an obsessive reader when I was young, and I think I first learned language had power through reading " 
keep reading: 5 questions for Jesmyn Ward
---
The List: the Black History Month display at Midtown Reader Bookstore
via facebook
top | share this
---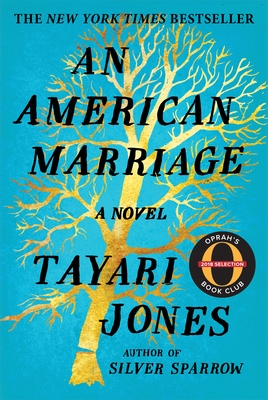 " They're college-educated, gainfully employed, upwardly mobile; they haven't been flailed by poverty or caught by the hooks of addiction. But they are black, and in America, that fact trumps everything else "
keep reading: An American Marriage
"Almost thirteen years ago, Mr. Daughtry called my father and said 'I want your daughter to buy my bookstore,''"
keep reading: Wilmington's independent bookstores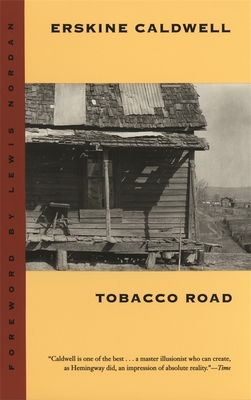 " But if you were starving to death, how far would you leave human decency and civility behind to get sustenance? "
keep reading: Tobacco Road
"This was one of the most spectacular, emotional, talent laden events I have ever attended."
keep reading: An introduction to TRIO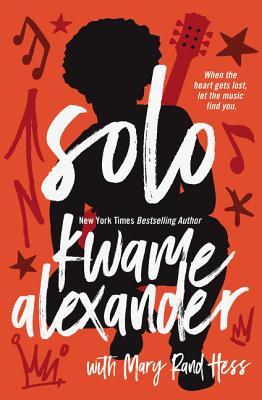 " It's the same ingredients in our kitchen as everyone else's: we want to publish books for children that are smart and fun, that inform and inspire, that help children imagine a better world. My goal is just to make sure there are more chefs in the kitchen, more voices in the room "
keep reading: Kwame Alexander launches new imprint
---
"The book wasn't supposed to be funny."
top | share this
---
A love story that asks: what happens after we die? The debut novel from National Book Award 5 Under 35 Winner and author of the "ridiculously good" (New York Times) collection Hall of Small Mammals.
Jim Byrd died. Technically. For a few minutes. The diagnosis: heart attack at age thirty. Revived with no memory of any tunnels, lights, or angels, Jim wonders what—if anything—awaits us on the other side.
Then a ghost shows up. Maybe. Jim and his new wife, Annie, find themselves tangling with holograms, psychics, messages from the beyond, and a machine that connects the living and the dead. As Jim and Annie journey through history and fumble through faith, they confront the specter of loss that looms for anyone who dares to fall in love. Funny, fiercely original, and gracefully moving, The Afterlives will haunt you. In a good way.
The Afterlives by Thomas Pierce | Riverhead Books | 9781594632532
top | share this
---
For the week ending January 28. Books on the Southern Indie Bestseller List that are southern in nature or have been recently recommended by southern indie booksellers.
See the full list here.
The Southern Book Prize |
A SIBA Okra Pick |
Special to the Southern List
Printable versions (PDF): Hardcover | Paperback | Children's
HARDCOVER FICTION

1. The Woman in the Window
A.J. Finn, Morrow, $26.99, 9780062678416
2. The Immortalists
Chloe Benjamin, Putnam, $26, 9780735213180
3. A Gentleman in Moscow
Amor Towles, Viking, $27, 9780670026197
4. Little Fires Everywhere
Celeste Ng, Penguin Press, $27, 9780735224292
5. Before We Were Yours
Lisa Wingate, Ballantine, $26, 9780425284681

HARDCOVER NONFICTION

1. Fire and Fury
Michael Wolff, Holt, $30, 9781250158062
2. Leonardo da Vinci
Walter Isaacson, S&S, $35, 9781501139154
3. Astrophysics for People in a Hurry
Neil deGrasse Tyson, Norton, $18.95, 9780393609394
4. Hillbilly Elegy
J.D. Vance, Harper, $27.99, 9780062300546
5. The Subtle Art of Not Giving A F*ck
Mark Manson, HarperOne, $24.99, 9780062457714
Special to the Southern List
HARDCOVER FICTION

5. Before We Were Yours
Lisa Wingate, Ballantine, $26, 9780425284681
7. Robicheaux
James Lee Burke, S&S, $27.99, 9781501176845
8. Sing, Unburied, Sing
Jesmyn Ward, Scribner, $26, 9781501126062
12. City of Endless Night
Douglas Preston, Lincoln Child, Grand Central, $28, 9781455536948
15. Munich
Robert Harris, Knopf, $27.95, 9780525520269



HARDCOVER NONFICTION

4. Hillbilly Elegy
J.D. Vance, Harper, $27.99, 9780062300546
6. Naziocracy
David Frum, Harper, $25.99, 9780062796738
8. Power Your Tribe: Create Resilient Teams in Turbulent Times
Christine Comaford, McGraw-Hill, $27, 9781260108774
9. The Square and the Tower: Networks and Power, from the Freemasons to Facebook
Niall Ferguson, Penguin Press, $30, 9780735222915
10. Make Your Bed
William H. McRaven, Grand Central, $18, 9781455570249
11. It's Even Worse Than You Think
David Cay Johnston, S&S, $28, 9781501174162
12. When Breath Becomes Air
Paul Kalanithi, Random House, $25, 9780812988406
13. Sapiens
Yuval Noah Harari, Harper, $35, 9780062316097

PAPERBACK FICTION

7. A Man Called Ove
Fredrik Backman, Washington Square Press, $16, 9781476738024
8. Commonwealth
Ann Patchett, Harper Perennial, $16.99, 9780062491831
12. Autumn
Ali Smith, Anchor, $15.95, 9781101969946
14. The Dry
Jane Harper, Flatiron, $15.99, 9781250105622
15. The Sympathizer
Viet Thanh Nguyen, Grove Press, $16, 9780802124944

PAPERBACK NONFICTION

3. We Should All Be Feminists
Chimamanda Ngozi Adichie, Anchor, $7.95, 9781101911761
5. Hidden Figures
Margot Lee Shetterly, Morrow, $15.99, 9780062363602
8. Dark Money
Jane Mayer, Anchor, $17, 9780307947901
9. Wreck This Journal: Now in Color
Keri Smith, Penguin, $16, 9780143131663
10. The Tao of Pooh
Benjamin Hoff, Penguin, $15, 9780140067477
12. Healing After Loss
Martha W. Hickman, Harper Perennial, $14.99, 9780380773381
13. The Old Farmer's Almanac 2018
Old Farmer's Almanac, $7.95, 9781571987358
15. Clementine: The Life of Mrs. Winston Churchill
Sonia Purnell, Penguin, $18, 9780143128915
top | share this
What's happening at Southern Indies across the South?
See the full calendar | Find a Southern Indie Bookstore near you.
Authors Round the South | www.authorsroundthesouth.com
top | share this
Lady Banks is sponsored by the Southern Independent Booksellers Alliance, in support of independent bookstores in the South | SIBA | 51 Pleasant Ridge Dr.| Asheville, NC 28805
You are receiving this email at @@email@@. If you wish to stop receiving email from us, you can simply remove yourself by replying with "unsubscribe" in the subject or by visiting: @@unsubscribe_url@@
---