Details

Published: 04 February 2018

04 February 2018
`
view in your browser | Unsubscribe or manage my Lady Banks Subscription
Week of February 4, 2018

>> IN THIS ISSUE
The Commonplace Book | Read This! | The List | Trailer Park | Okra Picks | Southern Indie Bestsellers | Events
---
{A writer is just a failed talker.}
In which Mr. Derrick Barnes writes a poem about haircuts, Ms. Tayari Jones goes people-watching in the mall, and Mr. Ed Southern explains why he is a writer, not a talker.
This week the winners of the 2018 Ezra Jack Keats Book Award were announced -- it is one of the awards her ladyship, the editor, especially enjoys not only because of her fond childhood memories of the illustrator it honors (Goggles! was one of her favorite books), but because it specifically celebrates "an outstanding new writer and new illustrator." To be eligible, the writer or illustrator must have no more than three books previously published.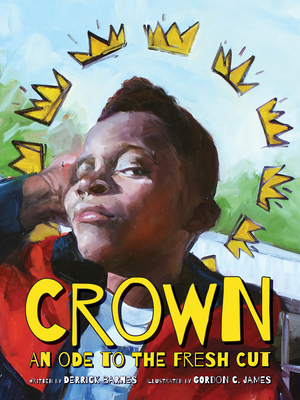 This year's winners are Mr. Derrick Barnes, for his book Crown: Ode to the Fresh Cut, and Mr. Evan Turk, who many know from his lovely children's book, The Storyteller, but it is his beautifully done book Muddy, the Story of Blues Legend Muddy Waters, with Michael Malin, that has caught the attention of Southern booksellers. 
Almost as beautiful as the books, are the stories behind the books:
"Crown: An Ode To The Fresh Cut is actually a poem I was inspired to write after seeing an illustration from one of my illustrator buddies (shout out to Don Tate!) of his teen son after a trip to the barber,"  said the Charlotte, North Carolina-based Derrick Barnes. "It took me back to when I was a kid, and how sitting in that barber's chair and receiving a dope haircut was probably the only place in the Black community where boys are treated like royalty." ("Still is," he adds).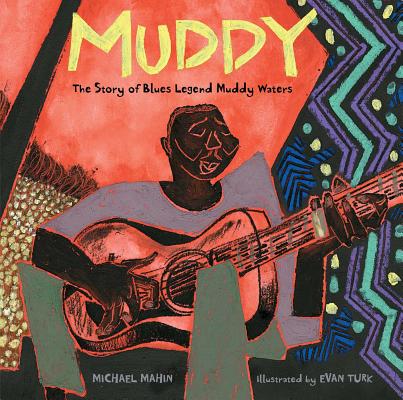 "I wanted the illustrations to show the journey of Muddy and his music from his roots in Mississippi, the electric explosion in Chicago, and his synthesis of the two," writes Evan Turk on his blog, "In sharecropper cabins, like the one Muddy grew up in in Clarksdale, Mississippi, they only had newspaper to wallpaper their walls. So I collaged newspapers from the local Clarksdale Daily Register from 1918 on the walls."
Don't you love it when inspiration turns into something so joyous and gorgeous?
Read Independently! And shop local.

her ladyship, the editor
---
---
Lady Banks' Pick of the Week
---
Noteworthy poetry and prose from her ladyship's bedside reading stack.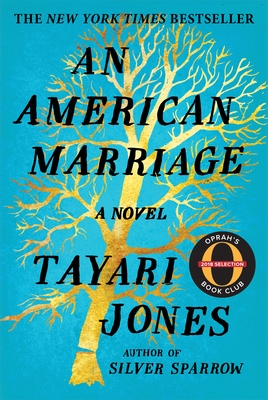 Roy
There are two kinds of of people in the world, those who leave home, and those who don't. I'm a proud member of the first category. My wife, Celestial, used to say that I'm a country boy at the core, but I never cared for that designation. For one, I'm not from the country per se. Eloe, Louisiana, is a small town. When you hear country, you think raising crops, baling hay, and milking cows. Never in my life have I picked a singly cotton boll, although my daddy did. I have never touched a horse, goat, or pig, nor have I any desire to. Celestial used to laugh, clarifying that she's not saying I'm a farmer, just country. She is from Atlanta, and there was a case to be made that she is country too. But let her tell it, she's a "southern woman," not to be confused with a "southern belle." For some reason, "Georgia peach" is all right with her, and it's all right with me, so there you have it.
--Tayari Jones, An American Marriage, (Algonquin Books, 2018) 9781616201340
top | share this
---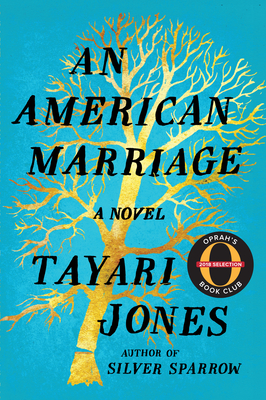 " It's the perfect book to read along with a friend or family member. You're going to want to have someone else reading it because it's so juicy. "
keep reading: An American Marriage chosen for Oprah's Book Club
" it's an approach that gets back to the "old rules" of customer service by "doing everything they can to help someone out." 
keep reading: Another Chapter for former Humpus Bumpus employee
---
Read This! Books with Street Cred
Recommended reading from Southern Indie Booksellers
Charming and hopeful. Once again Susan Bishop Crispell combines culinary wonder and a touch of magic for a delightful book perfect for cozy winter reading!
Dreaming in Chocolate by Susan Bishop Crispell ($15.99*, St. Martin's Griffin), recommended by Bookmarks, Winston-Salem, NC.
 A Winter 2018 Okra Pick
---
I fell in love with Tayari Jones's writing when I read Silver Sparrow in 2011, and I've been waiting somewhat impatiently for Tayari's next book, An American Marriage, to be published. It was well worth the wait. An American Marriage is a beautifully crafted story of love, loyalty, and loss in the midst of an undeserved but all too common tragedy. What does it mean to truly love someone? How can marriage vows be kept when something so unexpected comes between spouses? Just read this. Do not read the jacket copy. Do not read a synopsis. Just trust me.
An American Marriage by Tayari Jones ($26.95*, Algonquin Books), recommended by Avid Bookshop, Athens, GA.
 A Winter 2018 Okra Pick
---
In The Great Alone, Kristen Hannah captures both the breathtaking beauty and brutal harshness of Alaska. The Allbright family escapes to the state to hopefully banish inner demons and get a fresh start. They are totally unprepared for the starkness, danger and isolation of their new home. Daughter Leni comes of age in this environment and comes to fall in love with the Alaskan wilderness. This book is another sure winner for Hannah!
The Great Alone by Kristin Hannah ($28.99*, St. Martin's Press), recommended by Fiction Addiction, Greenville, SC.
---
More bookseller recommendations
top | share this
---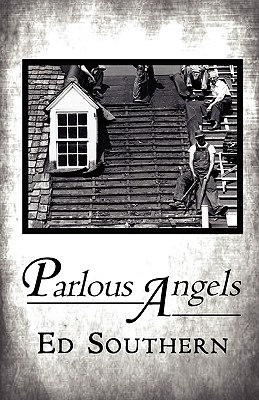 " I grew up reading every book of North Carolina folklore and ghost tales that I could get my hands on, but I also grew up hearing stories told. My father and his family are great storytellers. I'm not. Like the Irish say, "A writer is just a failed talker." Lucky for me, my mother's family were quiet people who loved to read. " 
keep reading: An Interview with Ed Southern
"I love books and I love bringing books to people"  
keep reading: Introducing Sassafras on Sutton
---
The List: Reading Red, the Valentine's store make-over from My Sister's Books, Pawleys Island, South Carolina
(in honor of the holiday, the folks at the store put all the books in the shop with red covers front and center)
top | share this
---
"...so I went to the mall and I saw this couple. They were obviously in love, and in trouble."
An American Marriage: Okra Pick and Oprah Pick
top | share this
---
One of the most anticipated novels of 2018 according to Bustle • Southern Living • Bookish • Nylon* iBooks
The author of Silver Sparrow returns with a stunning novel about race, loyalty, and love that endures.
Newlyweds Celestial and Roy are the embodiment of both the American Dream and the New South. He is a young executive, and she is an artist on the brink of an exciting career. But as they settle into the routine of their life together, they are ripped apart by circumstances neither could have imagined. Roy is arrested and sentenced to twelve years for a crime Celestial knows he didn't commit. Though fiercely independent, Celestial finds herself bereft and unmoored, taking comfort in Andre, her childhood friend, and best man at their wedding. As Roy's time in prison passes, she is unable to hold on to the love that has been her center. After five years, Roy's conviction is suddenly overturned, and he returns to Atlanta ready to resume their life together.
This stirring love story is a profoundly insightful look into the hearts and minds of three people who are at once bound and separated by forces beyond their control. An American Marriage is a masterpiece of storytelling, an intimate look deep into the souls of people who must reckon with the past while moving forward--with hope and pain--into the future.
An American Marriage by Tayari Jones | Algonquin Books | 9781616201340
From the New York Times bestselling author of A Snicker of Magic and The Key to Extraordinary comes a new middle grade series about seven strange siblings all born on a different day of the week and the neighbors who keep trying to tear their family apart. When the Problim children's ramshackle bungalow in the Swampy Woods goes kaboom, the seven siblings and their pet pig have no choice but to move into their Grandpa's abandoned old mansion in Lost Cove. No problem! For the Problim children, every problem is a gift.
Wendell and Thea—twins born two minutes apart on a Wednesday and a Thursday—see the move as a chance to make new friends in time for their birthday cake smash. But the neighbors find the Problims' return problematic—what with Sal's foggy garden full of Wrangling Ivy, toddler Toot's 365 stanktastic fart varieties, and Mona's human catapult.
Truth be told, rumors are flying about the Problims! Rumors of a bitter feud, a treasure, and a certain kind of magic lingering in the halls of #7 Main Street. And the neighbors will do anything to get their hands on those secrets—including sending the Problim children to seven different homes on seven different continents!
With a snicker of Lemony Snicket, a dollop of the Addams Family, and a healthy dose of charm, The Problim Children is an unforgettable tale about adventure, family, and finding the courage to tackle any problem heart-first.
The Problim Children by Natalie Lloyd | Katherine Tegen Books | 9780062428202
top | share this
---
For the week ending February 4. Books on the Southern Indie Bestseller List that are southern in nature or have been recently recommended by southern indie booksellers.
See the full list here.
The Southern Book Prize |
A SIBA Okra Pick |
Special to the Southern List
Printable versions (PDF): Hardcover | Paperback | Children's
HARDCOVER FICTION

1. A Gentleman in Moscow
Amor Towles, Viking, $27, 9780670026197
2. The Woman in the Window
A.J. Finn, Morrow, $26.99, 9780062678416
3. Sing, Unburied, Sing
Jesmyn Ward, Scribner, $26, 9781501126062
4. The Immortalists
Chloe Benjamin, Putnam, $26, 9780735213180
5. Still Me
Jojo Moyes, Pamela Dorman Books, $27, 9780399562457

HARDCOVER NONFICTION

1. Fire and Fury
Michael Wolff, Holt, $30, 9781250158062
2. Leonardo da Vinci
Walter Isaacson, S&S, $35, 9781501139154
3. Hillbilly Elegy
J.D. Vance, Harper, $27.99, 9780062300546
4. Killers of the Flower Moon
David Grann, Doubleday, $28.95, 9780385534246
5. When: The Scientific Secrets of Perfect Timing
Daniel H. Pink, Riverhead, $28, 9780735210622
Special to the Southern List
HARDCOVER FICTION

3. Sing, Unburied, Sing
Jesmyn Ward, Scribner, $26, 9781501126062
6. Robicheaux
James Lee Burke, S&S, $27.99, 9781501176845
8. Before We Were Yours
Lisa Wingate, Ballantine, $26, 9780425284681
10. Munich
Robert Harris, Knopf, $27.95, 9780525520269
13. Need to Know
Karen Cleveland, Ballantine, $26, 9781524797027



HARDCOVER NONFICTION

3. Hillbilly Elegy
J.D. Vance, Harper, $27.99, 9780062300546
6. Naziocracy: The Corruption of the American Republic
David Frum, Harper, $25.99, 9780062796738
9. The Last Castle
Denise Kiernan, Touchstone, $28, 9781476794044
14. Make Your Bed
William H. McRaven, Grand Central, $18, 9781455570249
15. Bobby Kennedy: A Raging Spirit
Chris Matthews, S&S, $28.99, 9781501111860

PAPERBACK FICTION

9. A Piece of the World
Christina Baker Kline, Morrow, $16.99, 9780062356277
10. Autumn
Ali Smith, Anchor, $15.95, 9781101969946
11. Ready Player One
Ernest Cline, Broadway, $16, 9780307887443
12. Commonwealth
Ann Patchett, Harper Perennial, $16.99, 9780062491831
14. The Great Gatsby
F.Scott Fitzgerald, Scribner, $16, 9780743273565
15. News of the World
Paulette Jiles, Morrow, $15.99, 9780062409218




 

PAPERBACK NONFICTION

3. South and West
Joan Didion, Vintage, $15, 9780525434191
4. The Four Agreements
Don Miguel Ruiz, Amber-Allen, $12.95, 9781878424310
6. Hidden Figures
Margot Lee Shetterly, Morrow, $15.99, 9780062363602
8. Alexander Hamilton
Ron Chernow, Penguin, $20, 9780143034759
9. Clementine: The Life of Mrs. Winston Churchill
Sonia Purnell, Penguin, $18, 9780143128915
10. The Power of Habit
Charles Duhigg, Random House, $16, 9780812981605
11. The New Jim Crow
Michelle Alexander, The New Press, $19.95, 9781595586438
13. Lab Girl
Hope Jahren, Vintage, $16, 9781101873724
14. The Fire Next Time
James Baldwin, Vintage, $13.95, 9780679744726
15. How to Fight
Thich Nhat Hanh, Jason DeAntonis (Illus.), Parallax Press, $9.95, 9781941529867
top | share this
What's happening at Southern Indies across the South?
See the full calendar | Find a Southern Indie Bookstore near you.
Authors Round the South | www.authorsroundthesouth.com
top | share this
Lady Banks is sponsored by the Southern Independent Booksellers Alliance, in support of independent bookstores in the South | SIBA | 51 Pleasant Ridge Dr.| Asheville, NC 28805
You are receiving this email at @@email@@. If you wish to stop receiving email from us, you can simply remove yourself by replying with "unsubscribe" in the subject or by visiting: @@unsubscribe_url@@
---