TIRED OF AN  ALGORITHM  TELLING YOU WHAT TO  READ ?

Find hundreds of great books--from the hottest new releases and bestsellers to tried and true classics to rare gems--each hand-picked and hand-curated from Southern indie booksellers' websites, newsletters, emails, facebook and twitter posts and from the moments when they stop us in the street, push a book in our hands and say..."YOU'VE GOT TO READ THIS!"
RECENT RECS FROM SOUTHERN INDIES (PDF) | FIND A SOUTHERN INDIE BOOKSTORE
---
THIS WEEK'S RECOMMENDATIONS FROM SOUTHERN INDIES...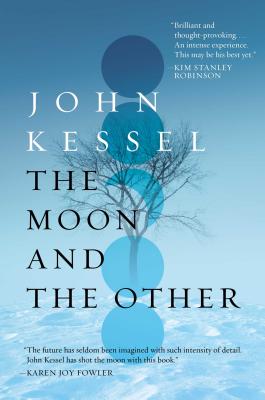 In his new novel, The Moon and the Other, set in the near future on the moon, John Kessel again demonstrates his visionary and compassionate eye. Through a lens of gender roles as they play out in the political clash of a matriarchy--The Society of Cousins--and a patriarchy--Persepolis--and in the lives of several of their citizens, Kessel explores human desire, expectation, emotion and alienation. Pointedly, too, he gives keen insights into how technology and coercion, in one form or another, affect our existence.
The Moon and the Other ($27.99. Saga), recommended by Ken, Quail Ridge Books, Raleigh, NC.
Details

Published: 16 April 2017

16 April 2017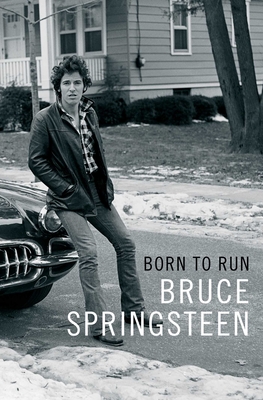 If you have listened to Springsteen's music over the years, you know this man has a way with words. His memoir proves that this is also true on the printed page. But if you find that you miss his voice, don't worry: he reads the audio.
Born to Run (audio book) by Bruce Springsteen ($29.99, Simon & Schuster Audio), recommended by Karen, Parnassus Books, Nashville, TN.
Details

Published: 15 April 2017

15 April 2017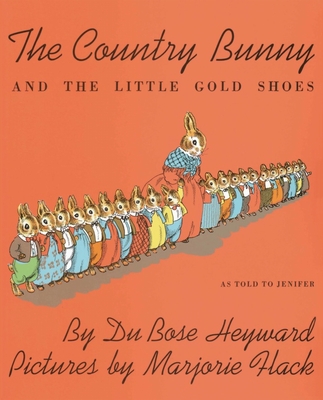 Erica at Lemuria Books encourages readers to redeiscover DuBose Heyward's (author of Porgy, the inspiration of Gershwin's Porgy and Bess) iconic children's book The Country Bunny and the Little Gold Shoes. First published in 1939, and filled with Marjorie Flack's charming illustrations, this Easter classic is worth visiting all year long. "I've recently gone back and reread it and I was shocked by its deeper meaning, and how wonderfully it is crafted for both children and parents," writes Erica. Read more on Lemuria's blog.
The Country Bunny and the Little Gold Shoes by DuBose Heyward and Marjorie Flack ($7.99, Houghton Mifflin), recommended by Erica, Lemuria Books, Jackson, MS.
Details

Published: 14 April 2017

14 April 2017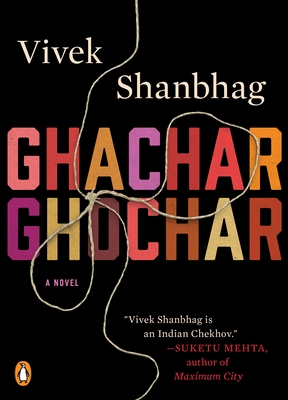 So, the title. "Ghachar ghochar" is an untranslatable phrase uttered when things become hopelessly tangled. Like the knot on the cover. Like the lives of Vincent's family after a sudden, collective change in financial status. Like their relationship with the relentlessly imperturbable ants that have invaded the family's living quarters. Translated from Kannada (a southern Indian language), this novella-length book will grab you from the first pages and hold you until the end. A compelling, engrossing family drama that I would call delightful, but for the ending …
Ghachar Ghochar by Vivek Shanbhag ($15, Penguin Books), recommended by Elese, Flyleaf Books, Chapel Hill, NC.
Details

Published: 13 April 2017

13 April 2017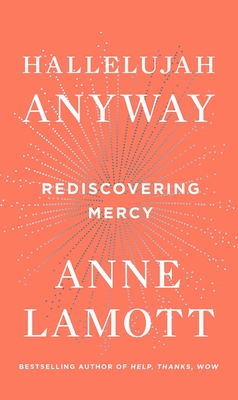 Anne Lamott again finds a way to teach us life lessons by looking at the remarkable and unremarkable things around us. Her take on mercy is one that many will find relevant. And who doesn't need to have a little mercy in these times?
Hallelujah Anyway by Anne Lamott ($20, Riverhead), recommended by Linda, Fiction Addiction, Greenville, SC.
Details

Published: 12 April 2017

12 April 2017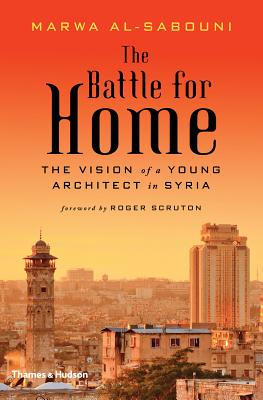 From the publisher: From Syria's tolerant past, with churches and mosques built alongside one another in Old Homs and members of different religions living harmoniously together, the book chronicles the recent breakdown of social cohesion in Syria's cities. With the lack of shared public spaces intensifying divisions within the community, and corrupt officials interfering in town planning for their own gain, these actions are symptomatic of wider abuses of power With firsthand accounts of mortar attacks and stories of refugees struggling to find a home, The Battle for Home is a compelling explanation of the personal impact of the conflict and offers hope for how architecture can play a role in rebuilding a sense of identity within a damaged society.
From Kimberly at The Country Bookshop: "An architect walks you through the building and character and history of Homs, Syria. Through sketches of buildings and towns, the current situation and how it came to pass is explained."
The Battle for Home The Vision of a Young Architect in Syria by Marwa Al-Sabouni ($25.95, Thames & Hudson), recommended by Kimberly, The Country Bookshop, Southern Pines, NC.
Details

Published: 11 April 2017

11 April 2017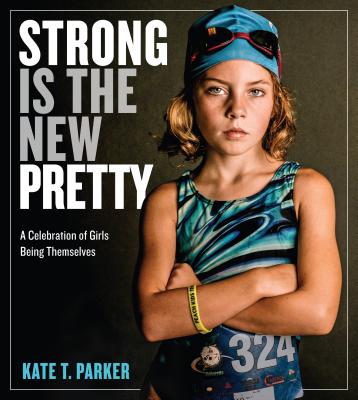 This beautiful book should be in every doctor's office, every waiting room, every home. With brilliant images of girls in their natural habitat, this book celebrates strong girls with great gusto.
Strong is the New Pretty by Kate T. Parker ($30, Workman Publishing), recommended by Rachel, Avid Bookshop, Athens, GA.
Details

Published: 10 April 2017

10 April 2017