TIRED OF AN  ALGORITHM  TELLING YOU WHAT TO  READ ?

Find hundreds of great books--from the hottest new releases and bestsellers to tried and true classics to rare gems--each hand-picked and hand-curated from Southern indie booksellers' websites, newsletters, emails, facebook and twitter posts and from the moments when they stop us in the street, push a book in our hands and say..."YOU'VE GOT TO READ THIS!"
RECENT RECS FROM SOUTHERN INDIES (PDF) | FIND A SOUTHERN INDIE BOOKSTORE
---
RECENT RECOMMENDATIONS FROM SOUTHERN INDIES...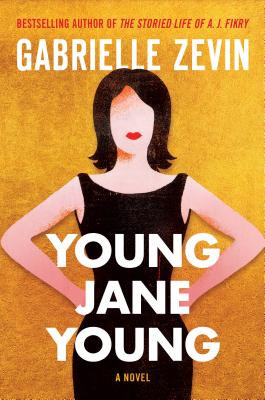 Like many other readers, I quickly got swept up in Gabrielle Zevin's The Storied Life of A. J. Fikry, and I was similarly helpless against Young Jane Young's charms. Zevin's talent is to take characters we think we know--the smitten intern, the wife who stays with her cheating husband--and to give them wholly original life. This book will have you marveling at Zevin's ingenuity and sharp ear as you compulsively turn the pages.
Young Jane Young by Gabrielle Zevin ($26.95*, Algonquin Books), recommended by Flyleaf Books, Chapel Hill, NC.
A Summer 2017 Okra Pick!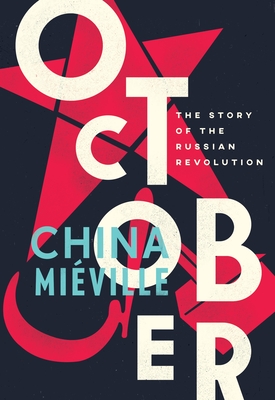 China Miéville's October is an electrifying centenary tour through Russia's axial 1917. Acting as expert guide, he whisks readers through the labyrinthine history of that land, past Tzars and Rasputin, to focus on the intimate details of factory-level debates, cabinet meetings, bureaus, letters, trains, revolutions, and the Revolution. Most of us have a sense of where this particular drama ends or at least what came later, but Miéville throws the reader into scene after scene of this spectacular story. Read more at Lemuria Books blog...
October: The Story of the Russian Revolution by China Miéville ($26.95, Verson), recommended by Lemuria Books, Jackson, MS.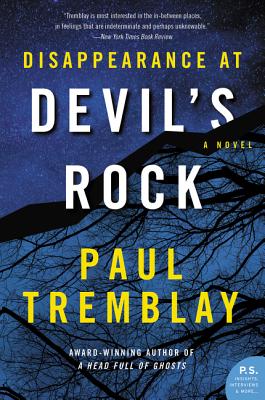 A teenager disappears into the woods one night under mysterious-- and spooky-- circumstances, but his mother believes there's something more sinister going on. Revolving around an old legend and a fantastic set piece-- a giant split rock in the woods known as Devil's Rock-- Paul Tremblay's latest novel does an excellent job building the mystery before it hits you with the true horror of what happened that night. Also recommended: A Head Full of Ghosts, Tremblay's previous scary novel!
Disappearance at Devil's Rock by Paul Tremblay ($14.99*, William Morrow & Company), recommended by Flyleaf Books, Chapel Hill, NC.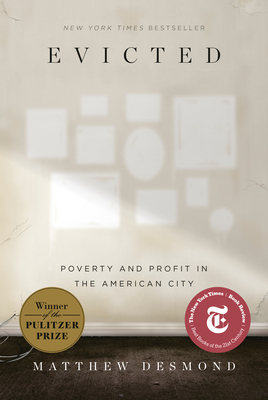 I know I've recommended this book before, but it's just out in paperback, has won the Pulitzer, and is absolutely required reading. Take a look at how other people are living. Let your compassion motivate you to action. Admire Matthew Desmond's brilliance.
Evicted by Matthew Desmond ($17.00*, Broadway Books), recommended by Parnassus Books, Nashville, TN.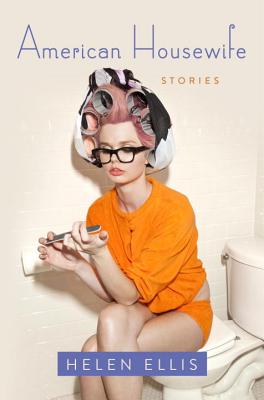 Smart, concise, honest, and a bit creepy, this is definitely the most entertaining collection of short stories I have ever read. Each story appears to be about normal, stay-at-home women. They are perfectly polite and rather lovely. But as the story progresses, the strange details and heightened emotions escalate until you suddenly find yourself somewhere you never imagined the story could go. American Housewife is hilarious and satirical.
It's more than a little unsettling, and always surprising. And yet beneath the manicured nails, cherry-red lipstick, and unshakable poise, there is a wealth of honest emotion. These women go extreme lengths to protect themselves and the things they value. They choose people to love, and care for them without question. They know exactly who they are and how they want their lives to be. It is rare to find a collection of stories that celebrates strong, feminine characters while embracing the ridiculousness that is being an American woman.
Read more at Lemuria Books' blog...
American Housewife: Stories by Helen Ellis ($24.00*, Doubleday Books), recommended by Lemuria Books, Jackson, MS.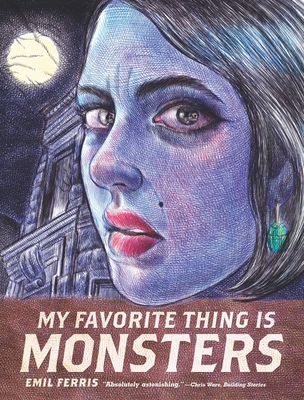 I've picked up a few graphic novels before, but never been hooked. I thought my brain just wasn't wired for the format. My Favorite Thing Is Monsters blew my mind. I'm usually a slow reader, but I could not put this book down, burned through its gorgeous, dark, unruly pages, and was crushed when it was over. Can't wait for part two. The profound emotional sophistication combined with the eccentric pulp horror art creates a unique and deeply satisfying reading experience.
My Favorite Thing Is Monsters by Emil Ferris ($39.99*, Fantagraphics Books), recommended by Hills & Hamlets Bookshop, Chattahoochee Hills, GA .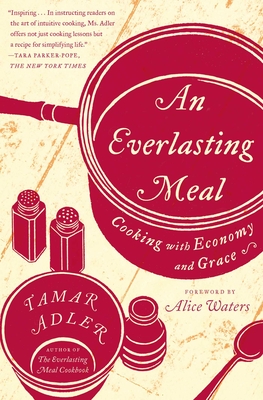 Required reading for the cook who seeks equanimity and peace both in the kitchen and in life. Tamar Adler is a modern-day MFK Fisher.
An Everlasting Meal: Cooking with Economy and Grace by Tamar Adler ($16.00*, Scribner Book Company, recommended by Parnassus Books, Nashville, TN.