TIRED OF AN  ALGORITHM  TELLING YOU WHAT TO  READ ?

Find hundreds of great books--from the hottest new releases and bestsellers to tried and true classics to rare gems--each hand-picked and hand-curated from Southern indie booksellers' websites, newsletters, emails, facebook and twitter posts and from the moments when they stop us in the street, push a book in our hands and say..."YOU'VE GOT TO READ THIS!"
RECENT RECS FROM SOUTHERN INDIES (PDF) | FIND A SOUTHERN INDIE BOOKSTORE
---
THIS WEEK'S RECOMMENDATIONS FROM SOUTHERN INDIES...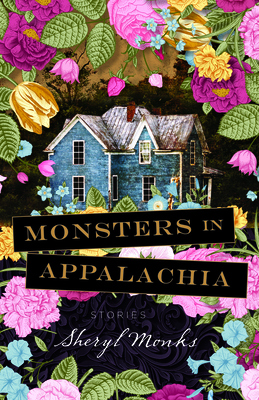 From the publisher: The characters within these fifteen stories are in one way or another staring into the abyss. While some are awaiting redemption, others are fully complicit in their own undoing. We come upon them in the mountains of West Virginia, in the backyards of rural North Carolina, and at tourist traps along Route 66, where they smolder with hidden desires and struggle to resist the temptations that plague them. A Melungeon woman has killed her abusive husband and drives by the home of her son's new foster family, hoping to lure the boy back. An elderly couple witnesses the end-times and is forced to hunt monsters if they hope to survive. A young girl "tanning and manning" with her mother and aunt resists being indoctrinated by their ideas about men. A preacher's daughter follows in the footsteps of her backsliding mother as she seduces a man who looks a lot like the devil. A master of Appalachian dialect and colloquial speech, Monks writes prose that is dark, taut, and muscular, but also beguiling and playful. Monsters in Appalachia is a powerful work of fiction.
Damita at The Country Bookshop says, "I loved this collection. If you like Hillbilly Elegy, you will enjoy this."
Monsters in Appalachia by Sheryl Monks ($16.99, Vandalia Press), recommended by Damita, The Country Bookshop, Southern Pines, NC.
Details

Published: 31 March 2017

31 March 2017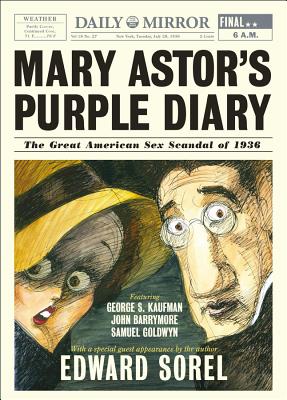 When iconic illustrator and caricaturist Edward Sorel tore up the old linoleum in his New York apartment in 1965, he found thirty-year-old tabloid newspaper pages that would fuel an obsession for decades. Now in Mary Astor's Purple Diary: The Great American Sex Scandal of 1936, he tells how actress Mary Astor's child custody case turned into a genuine Hollywood sex scandal when her ex-husband threatened to expose her diary that included salacious details of her affair with married playwright George S. Kaufman. Filled with Sorel's wonderful (and saucy) illustrations, the book is a lighthearted celebration of our fascination with celebrity and sex, but it's also an affectionate portrait of a troubled and talented woman that Sorel truly sympathized with.
Mary Astor's Purple Diary by Edward Sorel ($25.95, Liveright Publishing Corporation), recommended by Tony, Quail Ridge Books, Raleigh, NC.
Details

Published: 30 March 2017

30 March 2017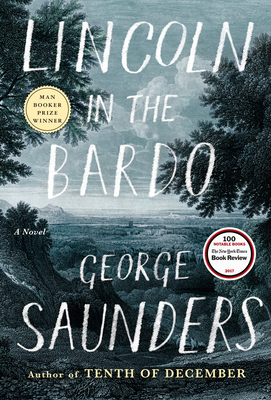 George Saunders is too good for this world. His first novel spans just one night, and is one of the best explorations of love and death I have ever read. In a graveyard, the night Willie Lincoln is interred, we enter the bardo: a world between life and afterlife. As Lincoln mourns the death of his son, a chorus of voices share their own lives, deaths, griefs, and hopes. Like Lincoln, the novel is tender and humane, and delivers a message we all need to hear over and over again: to be as good as we can to each other.
Lincoln in the Bardo by George Saunders ($28, Random House), recommended by Tyler, Avid Bookshop, Athens, GA.
Details

Published: 29 March 2017

29 March 2017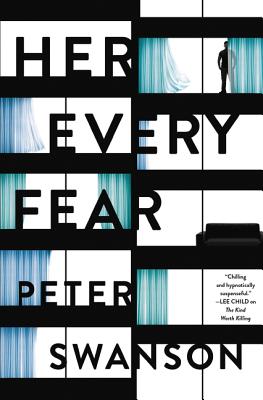 From the publisher: The author of the wildly popular The Kind Worth Killing returns with an electrifying psychological thriller--as tantalizing as the cinema classics Rear Window and Wait Until Dark--involving a young woman caught in a vise of voyeurism, betrayal, manipulation, and murder. Told from multiple points of view, Her Every Fear is a scintillating, edgy novel rich with Peter Swanson's chilling insight into the darkest corners of the human psyche and virtuosic skill for plotting that has propelled him to the highest ranks of suspense, in the tradition of such greats as Gillian Flynn, Paula Hawkins, Patricia Highsmith, and James M. Cain. Julia at The Country Bookshop says, "A true Hitchcockian thriller, à la Rear Window."
Her Every Fear by Peter Swanson ($26.99, William Morrow & Company), recommended by Jamie, The Country Bookshop, Southern Pines, NC.
Details

Published: 28 March 2017

28 March 2017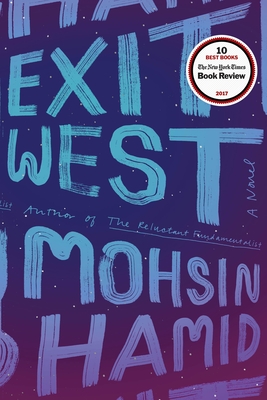 Quail Ridge Books recommends Mohsin Hamid's latest book, Exit West, a beautiful yet unsettling love story of refugees, set in unnamed countries in an unnamed time. Mamie says: "In Exit West, Mohsin Hamid places us in an unnamed country (as he did in How to Get Filthy Rich in Rising Asia), and in doing so makes what happens there a universal metaphor for war-torn countries in the Middle East. Saieed and Nadia are refugees from one such country, navigating not only the landscape but their developing love affair. They have had to leave much behind in their homeland, including Saieed's beloved father. Reality and the fantastical blend together as they migrate from one place to another. Hamid once again sheds light on the plight of the refugees who inhabit our world. The book is full of discussable material for book clubs."
René says: "Exit West is one of the most devastating but hopeful books I have ever read. It could not be more relevant for our times. Mohsin Hamid brings us right into his characters' lives and makes us see that we are much more similar than different. It is a book that everyone should read."
Exit West by Mohsin Hamid ($26, Riverhead Books), recommended by Mamie and René, Quail Ridge Books, Raleigh, NC.
Details

Published: 27 March 2017

27 March 2017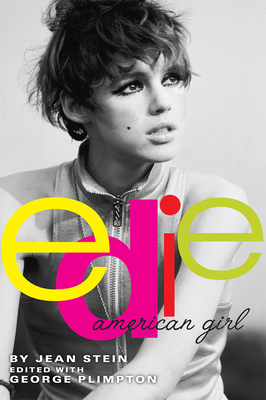 The first oral biography I ever read, one that sticks with me. Edie Sedgwick: beautiful, wealthy, flighty and famous, falls in with Andy Warhol's coterie in exploding mid-60s New York. Told by a vast array of would-bes, weres and hangers-on, the tale of what happens next (brilliant and bad) is edited to crystal perfection and tragic in its detail.
Edie: American Girl by Jean Stein and George Plimpton ($17, Grove Press), recommended by Matt, Quail Ridge Books, Raleigh, NC.
Details

Published: 26 March 2017

26 March 2017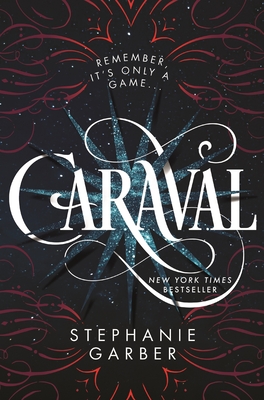 From the publisher: Welcome, welcome to Caraval, Stephanie Garber's sweeping tale of two sisters who escape their ruthless father when they enter the dangerous intrigue of a legendary game. Mary from The Country Bookshop says, "A magnificent mix of mystery, romance, and magic. It had my emotions all over the place."
Caraval by Stephanie Garber ($18.99, Flatiron Books), recommended by Mary, The Country Bookshop, Southern Pines, NC.
Details

Published: 25 March 2017

25 March 2017