---
GREAT READS HANDPICKED BY GREAT SOUTHERN BOOKSELLERS...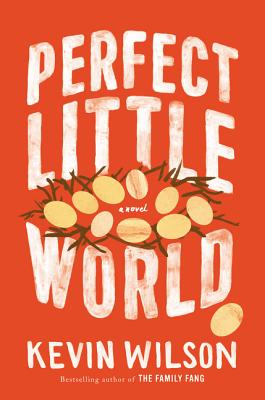 From the publisher: When Isabelle Poole meets Dr. Preston Grind, she's fresh out of high school, pregnant with her art teacher's baby, and totally on her own. Izzy knows she can be a good mother but without any money or relatives to help, she's left searching. Dr. Grind, an awkwardly charming child psychologist, has spent his life studying family, even after tragedy struck his own. Now, with the help of an eccentric billionaire, he has the chance to create a "perfect little world" called The Infinite Family Project--to study what would happen when ten children are raised collectively, without knowing who their biological parents are. Damita at The Country Bookshop says, "In the Infinite Family Project, ten babies are raised collectively with shared parents --doomed from the start! This is a compelling book with so much food for thought."
Perfect Little World by Kevin Wilson, ($26.99, Ecco Press), recommended by Damita, The Country Bookshop, Southern Pines, NC.
---