Surprise Me!
If you've been in the store recently it's no secret that we've fallen in love with Ann Patchett's new novel, Commonwealth. This story of two families broken and reformed, parts blended and others shattered, feels like the book she was meant to write: complicated, intimate, ambitious, and uncomfortably true. The opening scene of the novel, a christening party at the Keating house, is such a pitch perfect rendition of the suburban '60s it could be used in virtual reality games. When an altered version of the two families moves to the Virginia Commonwealth I felt like Patchett had been secretly hanging out in my own Virginia neighborhood and was in on every conversation, gathering, and childhood excursion, back when we ran free all day, as long as we were home by supper. The story of this heartbreaking and lovable family, covering five decades, is as messy and real and beautifully told as one could wish.
Commonwealth by Ann Patchett, ($27.99, Harper), recommended by Sarah at Quail Ridge Books, Raleigh, NC.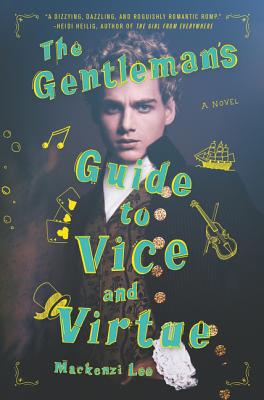 An adventurous, charming, fast-paced, and utterly lovable. High drama, high romance, history, intrigue, humor - it is EVERYTHING! No 500-page book has ever been this light-hearted and easy to read. It is a gem of a book constructed with care by Mackenzi Lee - an historian and an artist. It's pure fun with fantastic, hilarious characters that seem to breathe on the page. It took only a few pages for me to be fully invested in Monty, Percy, and Felicity and the intricacies of their lives. This book made me yearn for a Grand Tour of my own--although I could maybe do without the theft, highwaymen, and terrifying pursuit of alchemical cures...
The Gentleman's Guide to Vice and Virtue by Mackenzi Lee ($18.99, Katherine Tegen Books), recommended by Flyleaf Books, Chapel Hill, NC.
A Song to Take the World Apart is immersive, engaging, and full of teenage emotion. Romanoff explores ancient folklore and the way our pasts impact our futures, all through Lorelai's imperfect teenage mind and body. This novel is about the beauty of magic and uncertainty in one girl's family and the daily struggles and singular experiences everyone faces as they come of age.
A Song to Take the World Apart by Zan Romanoff (Alfred A. Knopf Books for Young Readers, $17.99), recommended by Johanna at Flyleaf Books, Chapel Hill, NC.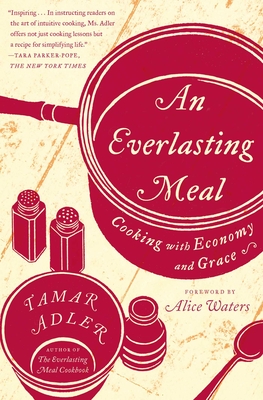 Required reading for the cook who seeks equanimity and peace both in the kitchen and in life. Tamar Adler is a modern-day MFK Fisher.
An Everlasting Meal: Cooking with Economy and Grace by Tamar Adler ($16.00*, Scribner Book Company, recommended by Parnassus Books, Nashville, TN.
In Sea Fever, John Masefield's sailors go down to the sea and ask in part for quiet sleep and a sweet dream.

The sailing men of Mathews, of whom there were many, had no illusions about what they were getting into when they flooded the Navy and Merchant Marine during WWII. The Mathews Men is the story, long too-quiet, about usually poor men who stepped up for the sake of their country and their families – and who also had an almost uncanny affinity for seamanship.

If you loved The Boys in the Boat, you'll also fall for these men on ships.

The Mathews Men: Seven Brothers and the War Against Hitler's U-Boats by William Geroux (Viking) Recommended by Rosemary at Quail Ridge Books Raleigh NC.