Surprise Me!
Catherine is a happily married successful TV documentary maker with a 25 year old son. Stephen is a washed up, disgraced teacher who is still grieving the recent death of his wife and that of his son 20 years earlier.
They have never met each other and neither realizes that the same event in the past will soon have serious repercussions on both of their lives. Catherine thought she was protecting herself and her family when she chose to keep secret the events of 20 years ago. Stephen thinks he is doing what his wife would want and is seeking revenge for what he thinks happened 20 years ago.
They are both wrong as will be seen in this unique and unusual psychological thriller.
Disclaimer by Renee Knight (HarperCollins) Recommended by Nancy at Fiction Addiction Greenville SC
In Medium Raw, Anthony Bourdain is much less cranky than he was in Kitchen Confidential, but is somehow angrier. Targets include Ruth Reichl, most professional restaurant critics, and the Food Network. Foodie or not, Medium Raw will entertain and enlighten.
Medium Raw by Anthony Bourdain ($15.99, Echo Books), recpmmended by Colin, Flyleaf Books, Chapel Hill, NC.
Attia is the last of her warrior people after the Romans conquered her land. Now she's a slave, given to Xanthus, a champion gladiator, as a reward for his victories in the arena. Attia has vowed to fight the Romans until she gains her freedom or dies trying, but she doesn't count on Xanthus, a fellow slave, treating her with such care and gentleness. As the two form a relationship that goes beyond their shared bonds, Attia finds herself fighting for Xanthus as much as herself. This book will appeal to fans of strong, fierce female characters, and though there's no magic, fantasy fans will have much to love in the world of the ancient Romans.
Blood and Sand by C. V. Wyk ($17.99*, Tor Teen), recommended by Fiction Addiction, Greenville, SC.
Distraught over her father's death, Macdonald decides to train a goshawk. Mabel enters her life.
This stunning book is resonating with readers everywhere. Macdonald is willing to feel, to the depths of her soul, and to share those feelings with the world. And, with her command of language, she has the ability to enable us to understand her hawk's, and her own, thoughts, emotions, moods and instincts and their extraordinary bond.
This book is about so much: grief, identity, relationships with humans and other species, and tolerance of, and respect for, all living beings - including oneself.
H Is for Hawk by Helen MacDonald (Grove Press) Recommended by Samantha at Quail Ridge Books Raleigh NC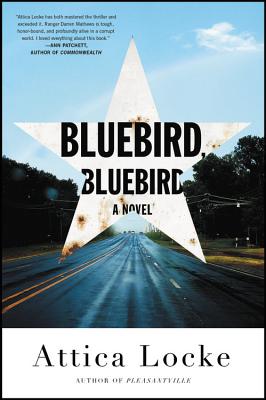 Hooray! I can whole-heartedly recommend this mystery/thriller about a black Texas Ranger working a suspicious case in East Texas. The book takes on many big American problems, so it is both timely and wildly entertaining.
Bluebird, Bluebird by Attica Locke ($26.00, Mulholland Books), recommended by Parnassus Books, Nashville, TN.