Read This Now: The Index
What if there were an army of indie booksellers enthusiastically reading and reviewing practically every new book coming out in the next year, and what if the books they were the most excited about, the books they couldn't wait to push into their customers' hands with a breathless "You've GOT to read this!" (virtually or otherwise), the ones with all the nine- and ten-star ratings were carefully curated and collected in a handy list? Well, all we can say is...KEEP READING!
---
All Categories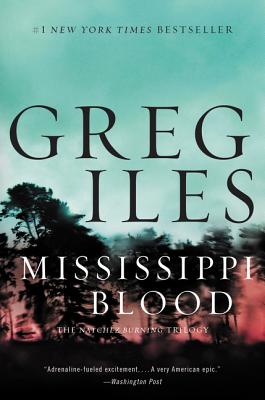 Andrew at Lemuria Books reviews Mississippi Blood, the final, riveting chapter in Greg Iles's Natchez Burning trilogy. (The second volume, The Bone Tree, was a 2016 Southern Book Prize winner). The whole trilogy is set in the Natchez, Mississippi, and centers on long-running Iles protagonist Penn Cage, who also appeared in The Quiet Game in 1999. The trilogy also features appearances from characters in the previously stand-alone and unrelated thriller Dead Sleep from 2001.
"I personally first encountered the character of Penn Cage about four years ago on the pages of his second novel, Turning Angel. Penn became the latest in my personal parade of literary types that I treasure: the non-professional private eye," writes Andrew, about characters intertwined inseparably from their setting: "And that's the thing about these characters: they inevitably become inseparable from their settings. Penn lives and breathes Natchez like its sins and successes are wholly his burden to bear."
Read more about Mississippi Blood at Lemuria Book's blog.
Mississippi Blood by Greg Iles ($28.99, William Morrow & Company), recommended by Andrew, Lemuria Books, Jackson, MS.
---