Read This Now: The Index
What if there were an army of indie booksellers enthusiastically reading and reviewing practically every new book coming out in the next year, and what if the books they were the most excited about, the books they couldn't wait to push into their customers' hands with a breathless "You've GOT to read this!" (virtually or otherwise), the ones with all the nine- and ten-star ratings were carefully curated and collected in a handy list? Well, all we can say is...KEEP READING!
---
All Categories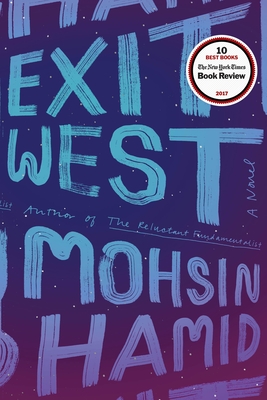 Quail Ridge Books recommends Mohsin Hamid's latest book, Exit West, a beautiful yet unsettling love story of refugees, set in unnamed countries in an unnamed time. Mamie says: "In Exit West, Mohsin Hamid places us in an unnamed country (as he did in How to Get Filthy Rich in Rising Asia), and in doing so makes what happens there a universal metaphor for war-torn countries in the Middle East. Saieed and Nadia are refugees from one such country, navigating not only the landscape but their developing love affair. They have had to leave much behind in their homeland, including Saieed's beloved father. Reality and the fantastical blend together as they migrate from one place to another. Hamid once again sheds light on the plight of the refugees who inhabit our world. The book is full of discussable material for book clubs."
René says: "Exit West is one of the most devastating but hopeful books I have ever read. It could not be more relevant for our times. Mohsin Hamid brings us right into his characters' lives and makes us see that we are much more similar than different. It is a book that everyone should read."
Exit West by Mohsin Hamid ($26, Riverhead Books), recommended by Mamie and René, Quail Ridge Books, Raleigh, NC.
---