Read This Now: The Index
What if there were an army of indie booksellers enthusiastically reading and reviewing practically every new book coming out in the next year, and what if the books they were the most excited about, the books they couldn't wait to push into their customers' hands with a breathless "You've GOT to read this!" (virtually or otherwise), the ones with all the nine- and ten-star ratings were carefully curated and collected in a handy list? Well, all we can say is...KEEP READING!
---
All Categories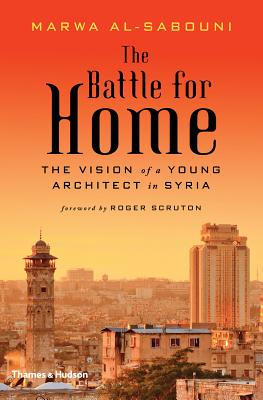 From the publisher: From Syria's tolerant past, with churches and mosques built alongside one another in Old Homs and members of different religions living harmoniously together, the book chronicles the recent breakdown of social cohesion in Syria's cities. With the lack of shared public spaces intensifying divisions within the community, and corrupt officials interfering in town planning for their own gain, these actions are symptomatic of wider abuses of power With firsthand accounts of mortar attacks and stories of refugees struggling to find a home, The Battle for Home is a compelling explanation of the personal impact of the conflict and offers hope for how architecture can play a role in rebuilding a sense of identity within a damaged society.
From Kimberly at The Country Bookshop: "An architect walks you through the building and character and history of Homs, Syria. Through sketches of buildings and towns, the current situation and how it came to pass is explained."
The Battle for Home The Vision of a Young Architect in Syria by Marwa Al-Sabouni ($25.95, Thames & Hudson), recommended by Kimberly, The Country Bookshop, Southern Pines, NC.
---