Read This Now: The Index
What if there were an army of indie booksellers enthusiastically reading and reviewing practically every new book coming out in the next year, and what if the books they were the most excited about, the books they couldn't wait to push into their customers' hands with a breathless "You've GOT to read this!" (virtually or otherwise), the ones with all the nine- and ten-star ratings were carefully curated and collected in a handy list? Well, all we can say is...KEEP READING!
---
All Categories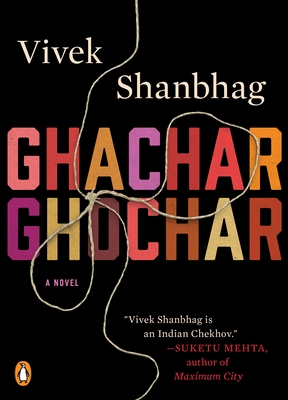 So, the title. "Ghachar ghochar" is an untranslatable phrase uttered when things become hopelessly tangled. Like the knot on the cover. Like the lives of Vincent's family after a sudden, collective change in financial status. Like their relationship with the relentlessly imperturbable ants that have invaded the family's living quarters. Translated from Kannada (a southern Indian language), this novella-length book will grab you from the first pages and hold you until the end. A compelling, engrossing family drama that I would call delightful, but for the ending …
Ghachar Ghochar by Vivek Shanbhag ($15, Penguin Books), recommended by Elese, Flyleaf Books, Chapel Hill, NC.
---