Read This Now: The Index
What if there were an army of indie booksellers enthusiastically reading and reviewing practically every new book coming out in the next year, and what if the books they were the most excited about, the books they couldn't wait to push into their customers' hands with a breathless "You've GOT to read this!" (virtually or otherwise), the ones with all the nine- and ten-star ratings were carefully curated and collected in a handy list? Well, all we can say is...KEEP READING!
---
All Categories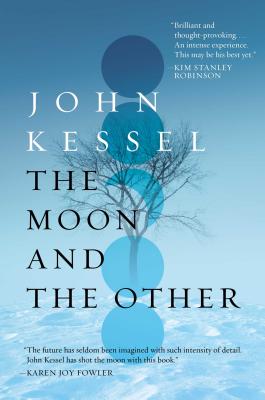 In his new novel, The Moon and the Other, set in the near future on the moon, John Kessel again demonstrates his visionary and compassionate eye. Through a lens of gender roles as they play out in the political clash of a matriarchy--The Society of Cousins--and a patriarchy--Persepolis--and in the lives of several of their citizens, Kessel explores human desire, expectation, emotion and alienation. Pointedly, too, he gives keen insights into how technology and coercion, in one form or another, affect our existence.
The Moon and the Other ($27.99. Saga), recommended by Ken, Quail Ridge Books, Raleigh, NC.
---