Read This Now: The Index
What if there were an army of indie booksellers enthusiastically reading and reviewing practically every new book coming out in the next year, and what if the books they were the most excited about, the books they couldn't wait to push into their customers' hands with a breathless "You've GOT to read this!" (virtually or otherwise), the ones with all the nine- and ten-star ratings were carefully curated and collected in a handy list? Well, all we can say is...KEEP READING!
---
All Categories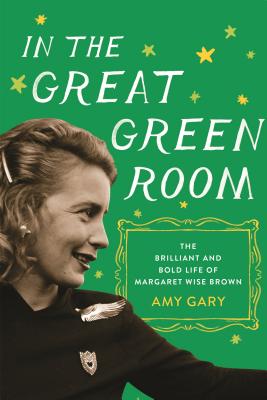 Margaret Wise Brown left this earth far too soon, but in the little time she was here, she created a mind-blowing amount of children's books that captured, "with a sense of awe and wonder," the magic of childhood. Gary's pitch-perfect account of Brown's life is filled with her subject's whimsy and zest for life, and it reveals the many hurdles Brown faced in trying to go against the grain in her work life and love life. Chapter by chapter, Gary builds a loving portrait of a woman whose childlike view of the world lent her an extraordinary gift in writing for children and who battled turmoil within and without despite her playful, witty exterior. This book is proof of Margaret Wise Brown's "radiant living that was lived among us."
In the Great Green Room: The Brilliant and Bold Life of Margaret Wise Brown by Amy Gary ($26.99, Flatiron Books), recommended by Hannah, Avid Bookshop, Athens, GA.
---