Read This Now: The Index
What if there were an army of indie booksellers enthusiastically reading and reviewing practically every new book coming out in the next year, and what if the books they were the most excited about, the books they couldn't wait to push into their customers' hands with a breathless "You've GOT to read this!" (virtually or otherwise), the ones with all the nine- and ten-star ratings were carefully curated and collected in a handy list? Well, all we can say is...KEEP READING!
---
All Categories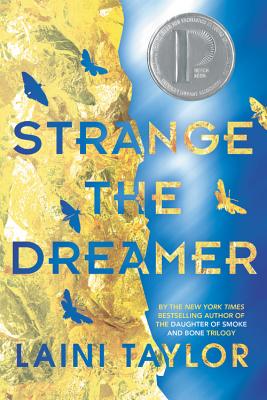 Lazlo Strange is a war orphan, raised by monks, who became a librarian. Stories are his life, and dreams are his future -- specifically, his dream of the lost city of Weep, which has been unseen and mostly forgotten for 200 years. When a hero of Weep unexpectedly shows up looking for outsiders to bring back to help with the city's unexplained problem, Lazlo jumps at the chance, willing to do whatever it takes to get there and see the mystery for himself. When he gets there, it's nothing like he expected, and each answer he finds raises more questions. This magical, lyrical book is beautiful and heartbreaking, and you won't want to leave the mythical world of Weep and the characters who power its story. Fans of Laini Taylor's Daughter of Smoke & Bone trilogy will not be disappointed. I am eagerly awaiting more from her about Weep and Lazlo.
Strange the Dreamer by Laini Taylor ($18.99, Little, Brown and Company), recommended by Melissa, Fiction Addiction, Greenville, SC.
---