Read This Now: The Index
What if there were an army of indie booksellers enthusiastically reading and reviewing practically every new book coming out in the next year, and what if the books they were the most excited about, the books they couldn't wait to push into their customers' hands with a breathless "You've GOT to read this!" (virtually or otherwise), the ones with all the nine- and ten-star ratings were carefully curated and collected in a handy list? Well, all we can say is...KEEP READING!
---
All Categories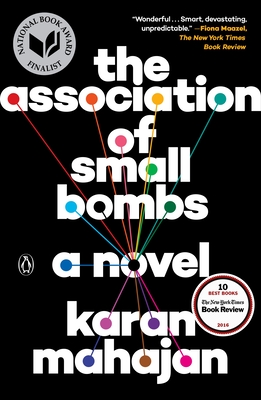 It is so easy to see people who commit acts of terrorism as nameless, soulless people, and that is why this novel is so important. I came to see intimately the lives of three young boys and their families who were deeply affected when one of the boys sets off a bomb in a crowded Delhi market. The tragedy is not to be dismissed, and Mahajan forces us to starkly examine that also. An important book, timely and necessary if we are ever to look terrorism in the face and put an end to it.
The Association of Small Bombs by Karan Mahajan ($16.00, Penguin), recommended by Mamie, Quail Ridge Books, Raleigh, NC.
---