Read This Now: The Index
What if there were an army of indie booksellers enthusiastically reading and reviewing practically every new book coming out in the next year, and what if the books they were the most excited about, the books they couldn't wait to push into their customers' hands with a breathless "You've GOT to read this!" (virtually or otherwise), the ones with all the nine- and ten-star ratings were carefully curated and collected in a handy list? Well, all we can say is...KEEP READING!
---
All Categories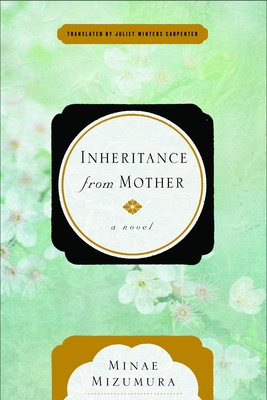 I just finished reading an amazing new novel in translation: Inheritance from Mother by Minae Mizumura (translated by Juliet Winters Carpenter). It's a long novel that was published over a two-year period in a Japanese magazine, as a homage to earlier Japanese serial novels. It follows a middle-aged woman named Mitsuki and her attempts to rearrange her life upon her realization that her husband is cheating on her, that her mother will soon be dying and leaving she and her sister a sizable inheritance, and her constant ruminations on money and the ways she will fill her time and economize her savings until she, too, dies. If that all sounds morbid and dark, it is, but there is also a subtle humor at work during the novel, with both sisters talking about how they'll celebrate when their mother finally dies--their relationship to her is fraught, to say the least--and the many flashbacks into the past add a lot of depth to the characters and the family history overall, leaving me with the feeling of really knowing these characters and of feeling sad to have to leave them by the end of the novel. Luckily, it's relatively long, and Mizumura's writing style is simple but elegant, not forcing you to get too bogged down in deciphering the beauty of each sentence, and really letting you enjoy the characters and the plot.
Inheritance from Mother by Minae Mizumura, translated by Julia Winters Carpenter ($27.95, Other Press), recommended by Jacob, Malaprops Bookstore/Café, Asheville, NC.
---