Read This Now: The Index
What if there were an army of indie booksellers enthusiastically reading and reviewing practically every new book coming out in the next year, and what if the books they were the most excited about, the books they couldn't wait to push into their customers' hands with a breathless "You've GOT to read this!" (virtually or otherwise), the ones with all the nine- and ten-star ratings were carefully curated and collected in a handy list? Well, all we can say is...KEEP READING!
---
All Categories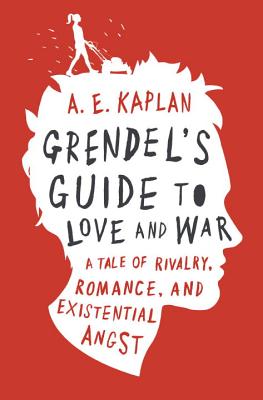 A.E. Kaplan has distilled a Virginia summer directly into Grendel's Guide to Love and War. Tom's desire to simply be a good son somehow leads him into a dangerous (but hilarious) prank war with his unsupervised neighbors. Amidst the crazy plans concocted by his older sister and best friend Ed, Tom continues working his summer job mowing lawns and his less than typical hobby: interviewing his elderly neighbors. More than the pranks or the quirky but entirely authentic characters, Grendel's Guide to Love and War is about Tom coming to terms with the realities of life and relationships. The humorous dialogue, emotional content, and incredible supporting cast make this is a unique but relatable book for fans of Simon Vs. the Homo Sapiens Agenda or John Green's early novels.
Grendel's Guide to Love and War by A. E. Kaplan ($17.99, Knopf Books for Young Readers), recommended by Johanna, Flyleaf Books, Chapel Hill, NC.
---