Read This Now: The Index
What if there were an army of indie booksellers enthusiastically reading and reviewing practically every new book coming out in the next year, and what if the books they were the most excited about, the books they couldn't wait to push into their customers' hands with a breathless "You've GOT to read this!" (virtually or otherwise), the ones with all the nine- and ten-star ratings were carefully curated and collected in a handy list? Well, all we can say is...KEEP READING!
---
All Categories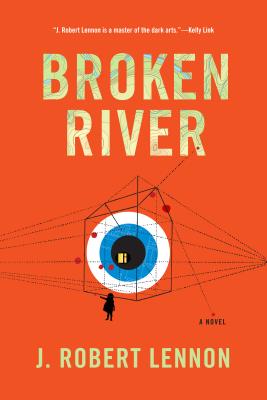 From the onset, it is clear that Broken River is a novel that will have you dreading what lies on the next page but leave you no choice other than to keep reading. A family of three, seeking a fresh start after the father's infidelity, has just moved from the city to a house in upstate New York that's been left dormant for years after its previous tenants were murdered in an unsolved crime. At the expense of their own familial bonds, each member of the family finds their own way of coping with the change in scenery, and both mother and daughter find themselves drawn to the unsolved crime that took the lives of the home's previous occupants. Meanwhile, other individuals who may be linked to the murders are doing some sleuthing of their own. Lennon's characters are among the most believable and terrifying that I've encountered, and an always tangible and at times bordering-on-the-supernatural sense of foreboding casts its shadow over the character's choices and pushes them towards their inevitable convergence.
Broken River by J. Robert Lennon ($16.00, Graywolf Press), recommended by Lane, Flyleaf Books, Chapel Hill, NC.
---