Read This Now: The Index
What if there were an army of indie booksellers enthusiastically reading and reviewing practically every new book coming out in the next year, and what if the books they were the most excited about, the books they couldn't wait to push into their customers' hands with a breathless "You've GOT to read this!" (virtually or otherwise), the ones with all the nine- and ten-star ratings were carefully curated and collected in a handy list? Well, all we can say is...KEEP READING!
---
All Categories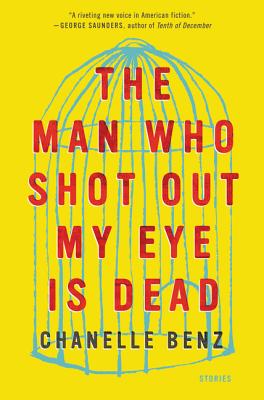 Chanelle Benz is a shapeshifter, a time traveller, an heir to Flannery O'Connor, a sculptor of language, and a writer to watch. Her debut collection of short stories is wildly imaginative and varied, with contemporary stories, a western, "Adela," a purported found tale from 1829 with scholarly footnotes, and another told by a bookseller and former monk in the sixteenth century. All, like "The Mourners," from which the title comes, are dark but still manage to zap the reader with little electrical jolts of surprise. There are no happy endings and none are truly innocent, but the stories are a sign that the future of American literature is bright.
The Man Who Shot Out My Eye Is Dead: Stories by Chanelle Benz ($24.99, Ecco Press), recommended by Lyn, Square Books, Oxford, MS.
---