Read This Now: The Index
What if there were an army of indie booksellers enthusiastically reading and reviewing practically every new book coming out in the next year, and what if the books they were the most excited about, the books they couldn't wait to push into their customers' hands with a breathless "You've GOT to read this!" (virtually or otherwise), the ones with all the nine- and ten-star ratings were carefully curated and collected in a handy list? Well, all we can say is...KEEP READING!
---
All Categories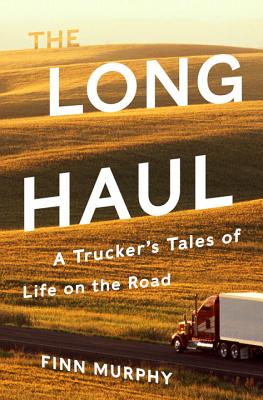 A thoughtful and lively look behind the scenes of long-haul trucking, one of the many jobs that operate conveniently out of mind for most Americans. Murphy has seen a lot during his years on the road, and he doesn't pull any punches sharing his thoughts. This is a fun, hard-to-put-down read that just might inspire you to drop whatever you're doing and hit the road-- or at the very least to be more appreciative of those who do!
The Long Haul: A Trucker's Tales of Life on the Road by Finn Murphy ($26.95, W.W. Norton), recommended by Flyleaf Books, Chapel Hill, NC.
---