Read This Now: The Index
What if there were an army of indie booksellers enthusiastically reading and reviewing practically every new book coming out in the next year, and what if the books they were the most excited about, the books they couldn't wait to push into their customers' hands with a breathless "You've GOT to read this!" (virtually or otherwise), the ones with all the nine- and ten-star ratings were carefully curated and collected in a handy list? Well, all we can say is...KEEP READING!
---
All Categories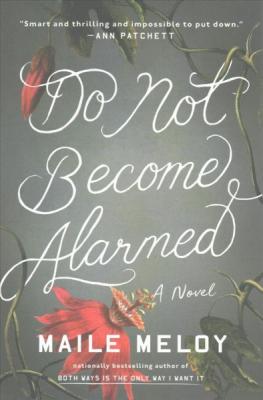 From Parnassus Books' blog: "I'm pretty sure that what Maile has written is a blockbuster, a bestseller, the hot book of summer. Do Not Become Alarmed is too well-written to be written off as a mere thriller, and yet it's undeniably thrilling. It's the story of two families, old friends, who decide to take a cruise and wind up losing their children. That's big, and still the book is bigger than that: it's a novel about race and class, poverty and privilege, marriage and desire, and the quest to be a perfect parent while still being yourself. It's a book filled with rage and guilt in which the most casual actions have lasting consequences. Maile knows how to get the reader's adrenaline pumping, but she also assumes the reader is as smart and complicated and curious as she is." Keep reading...
Do Not Become Alarmed by Maile Meloy ($27.00, Riverhead Books), recommended by Parnassus Books, Nashville, TN.
---