Read This Now: The Index
What if there were an army of indie booksellers enthusiastically reading and reviewing practically every new book coming out in the next year, and what if the books they were the most excited about, the books they couldn't wait to push into their customers' hands with a breathless "You've GOT to read this!" (virtually or otherwise), the ones with all the nine- and ten-star ratings were carefully curated and collected in a handy list? Well, all we can say is...KEEP READING!
---
All Categories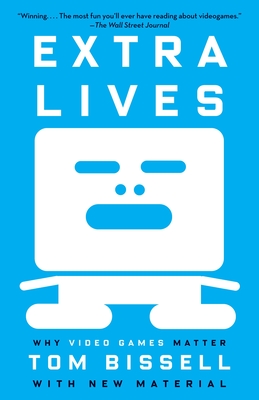 The best book I've ever read about video games. Bissell takes games seriously as an art form worthy of thoughtful criticism while never idealizing away their flaws. Extra Lives is broken up into memoir-ish chapters focusing on the author's relationship to a single game at a time. "Grand Thefts" is a devastating high point, but they all have unique insights.
Extra Lives: Why Video Games Matter by Tom Bissell ($15.95*, Vintage Books), recommended by Flyleaf Books, Chapel Hill, NC.
---