Read This Now: The Index
What if there were an army of indie booksellers enthusiastically reading and reviewing practically every new book coming out in the next year, and what if the books they were the most excited about, the books they couldn't wait to push into their customers' hands with a breathless "You've GOT to read this!" (virtually or otherwise), the ones with all the nine- and ten-star ratings were carefully curated and collected in a handy list? Well, all we can say is...KEEP READING!
---
All Categories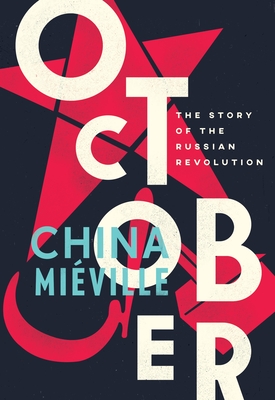 China Miéville's October is an electrifying centenary tour through Russia's axial 1917. Acting as expert guide, he whisks readers through the labyrinthine history of that land, past Tzars and Rasputin, to focus on the intimate details of factory-level debates, cabinet meetings, bureaus, letters, trains, revolutions, and the Revolution. Most of us have a sense of where this particular drama ends or at least what came later, but Miéville throws the reader into scene after scene of this spectacular story. Read more at Lemuria Books blog...
October: The Story of the Russian Revolution by China Miéville ($26.95, Verson), recommended by Lemuria Books, Jackson, MS.
---