Read This Now: The Index
What if there were an army of indie booksellers enthusiastically reading and reviewing practically every new book coming out in the next year, and what if the books they were the most excited about, the books they couldn't wait to push into their customers' hands with a breathless "You've GOT to read this!" (virtually or otherwise), the ones with all the nine- and ten-star ratings were carefully curated and collected in a handy list? Well, all we can say is...KEEP READING!
---
All Categories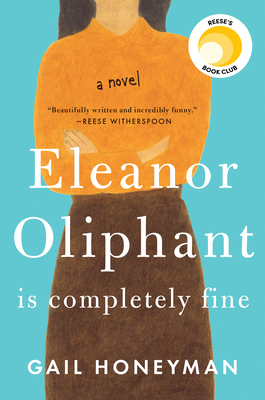 As I began Eleanor Oliphant is Completely Fine, a novel by Gail Honeyman, I thought I'd encountered a cute little story about a quirky young woman whose unfiltered observations of, and responses to, people in her world were laugh-out-loud funny. But my illusions faded quickly. I learned that Eleanor's social ineptness, and a physical deformity, led to her isolation and profound loneliness. And behind the physical scar were the emotional scars inflicted by an abusive mother. This is a sober book but it's not depressing. Eleanor copes with her situation with the help of another quirky soul and professional counseling. Honeyman does a masterful job of using wit and first person narrative to create a powerful story of innocence, in spite of pain, and the possibility of recovery.
Eleanor Oliphant is Completely Fine by Gail Honeyman ($26.00*, Pamela Dorman Books), recommended by Quail Ridge Books, Raleigh, NC.
---