Read This Now: The Index
What if there were an army of indie booksellers enthusiastically reading and reviewing practically every new book coming out in the next year, and what if the books they were the most excited about, the books they couldn't wait to push into their customers' hands with a breathless "You've GOT to read this!" (virtually or otherwise), the ones with all the nine- and ten-star ratings were carefully curated and collected in a handy list? Well, all we can say is...KEEP READING!
---
All Categories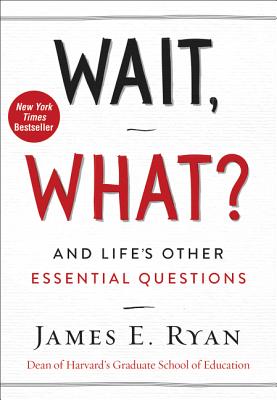 I am generally dismissive of these expanded commencement addresses that clog the shelves every graduation season, but I can't seem to get this one out of my mind. Despite the lofty title of Dean of the College of Education at Harvard, Ryan's contribution to the genre is plain-spoken, funny, honest, and honestly helpful. He focuses on asking yourself a series of broad questions regularly to enhance your character, your quality of life, and your contribution to the world. You can read it in about two hours. This book is great for anyone in transition: moving, retiring, starting a new job. I highly recommend it. I can't stop thinking about it.
Wait, What? And Life's Other Essential Questions by James E. Ryan ($19.99, HarperOne), recommended by Fountain Books, Richmond, VA.
---