Read This Now: The Index
What if there were an army of indie booksellers enthusiastically reading and reviewing practically every new book coming out in the next year, and what if the books they were the most excited about, the books they couldn't wait to push into their customers' hands with a breathless "You've GOT to read this!" (virtually or otherwise), the ones with all the nine- and ten-star ratings were carefully curated and collected in a handy list? Well, all we can say is...KEEP READING!
---
All Categories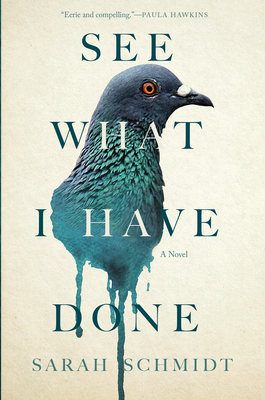 Lizzie Borden took an axe... or did she? Sarah Schmidt takes us inside the Borden household before and after the murders of Andrew and Abby Borden. Schmidt's writing is so good that you can feel the pressure building in the house, taste the sweetness of the pears and sharpness of tainted mutton on the tips of tongues, imagine the smell as the hot summer days weighs heavily, suffocatingly on the inhabitants of the Borden home. Did Lizzie simply snap, did Bridget the maid hack her way to new employment, did Lizzie's uncle intervene to protect his nieces, or was it a stranger? Prepare for sharp-edged read!
See What I Have Done by Sarah Schmidt ($26.00*, Atlantic Monthly Press), recommended by Fountain Bookstore, Richmond, VA.
---