Details

Published: 27 July 2020

27 July 2020
Lady Banks Commonplace BookA message from SIBA to its membership
You have received this email because you are currently subscribed to receive general correspondence.
Please click @@unsubscribe_url@@ if you no longer wish to receive these communications.
Click here to view online | Subscribe | Unsubscribe
July 20, 2020
On mothers and memories.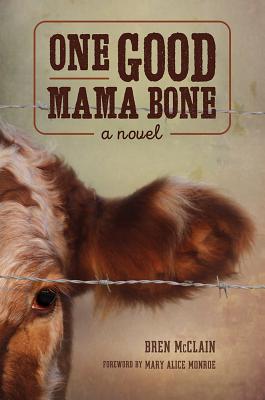 Southern readers lost another friend last week. Mama Red, the eldery mother cow who was the inspiration and, perhaps it is not too much to say, spiritual center of One Good Mama Bone, the debut novel by South Carolina author Bren McClain, passed away last week. She was 29. Which is about 21 years older than most cows ever live.
McClain, who is from a cattle ranching family, bought Mama Red from her father in 2008 to save her from being slaughtered--the fate most cows after they can no longer bear young. It was an early morning encounter with Mama Red, standing in the corner of her pen, bellowing for her calf in a field and several fences away, that became the central theme of the novel McClain was trying to write:
"I would not see it yet, but she and the others had pushed the end post forward with such force that it angled out as if it was an arm waving at something familiar. And it was. Their babies. They were some thirty yards away, at the other end of a grassy lane. Like their mamas, they, too, stood huddled. They, too, sent forth sounds. Deep ones. Long ones."
One Good Mama Bone was published in 2017 featuring Mama Red at the center of the story and immediately became a Southern favorite. McClain, who never met a book club she didn't like, did approximately 187 book signing events at local bookstores within the space of 90 days. At least, that is what it seemed like to those following her facebook and instagram posts. And everywhere she went readers came to know and love Mama Red. They sent her paintings and aprons and knitted things and wrote songs. Lately they have been sending facemasks.
Mama Red became a kind of patron saint of Southern book clubs and a living symbol to readers of the beauty and power of motherhood. Reviewers sometimes described One Good Mama Bone as a celebration of the maternal instinct, but "a veneration" is what the author called it in an interview: " It's about an attitude of service—no, a heart of service—to someone else's needs, someone whose life you can make better, stronger." Bren McClain said that Mama Red was her link to the divine.
On July 22nd, that link was broken. As McClain wrote, "Mama Red's work on earth is done. She has returned to God."
Read independently, support black-owned bookstores, and shop local now so you can shop local later.

Lady Banks Pick of the Week
Lady Banks Commonplace Book
Excerpted noteworthy poetry and prose from her ladyship's bedside reading stack.
Memorial Drive by Natasha Trethewey
Ecco, July 28, 2020
Buy
"This was an incredible read, and I can't imagine the emotions Natasha Trethewey went through growing up and revisiting this. It's a beautiful and moving memoir about racism, interracial marriage in a segregated south, and domestic abuse. This was a heartbreaking yet riveting read."
--Deanna Bailey, Story on the Square, McDonough, GA
The last image of my mother, but for the photographs taken of her body at the crime scene, is the formal portrait made only a few months beffore her death. She sat for it in a mass-market studio known for its competent but unremarkable pictures: babies coaxed to laughter by hand puppets, children in stair-step formation wearing matching Christmas sweaters--all against a common backdrop. Sometimes it's a sky-blue scrim that looks as if it's been brushed with a feather, or an autumn scene of red and yellow leaves framing a post-and-rail fence. For moddier portraits, as if to convey a sense of seriousness r frmal elegance, there's the plain black scrim.
She was forty years old. For the sitting she'd chosen a long-sleeved black sheath, the high collar open at the throat. She does not look at the camera, her eyes fixed at a point in teh distance that seems t be just above my head, making her face as inscrutable as it always was--her high, elegant forehead, smooth and unlined, a billboard upon which nothing is written. Nor does she smile, which makes the cleft in her chin more pronounced, her jawline softly squared above her slender neck. She sits perfectly erect without looking forced or uncomfortable. Perhaps she intended to look back on it years later and say, "That's where it becan, my new life." I am struck with the tought that this is what she must have meant to do: document herself as a woman come this far, the rest of her life ahead of her.
---
Reader Meet Writer: Lara Prescott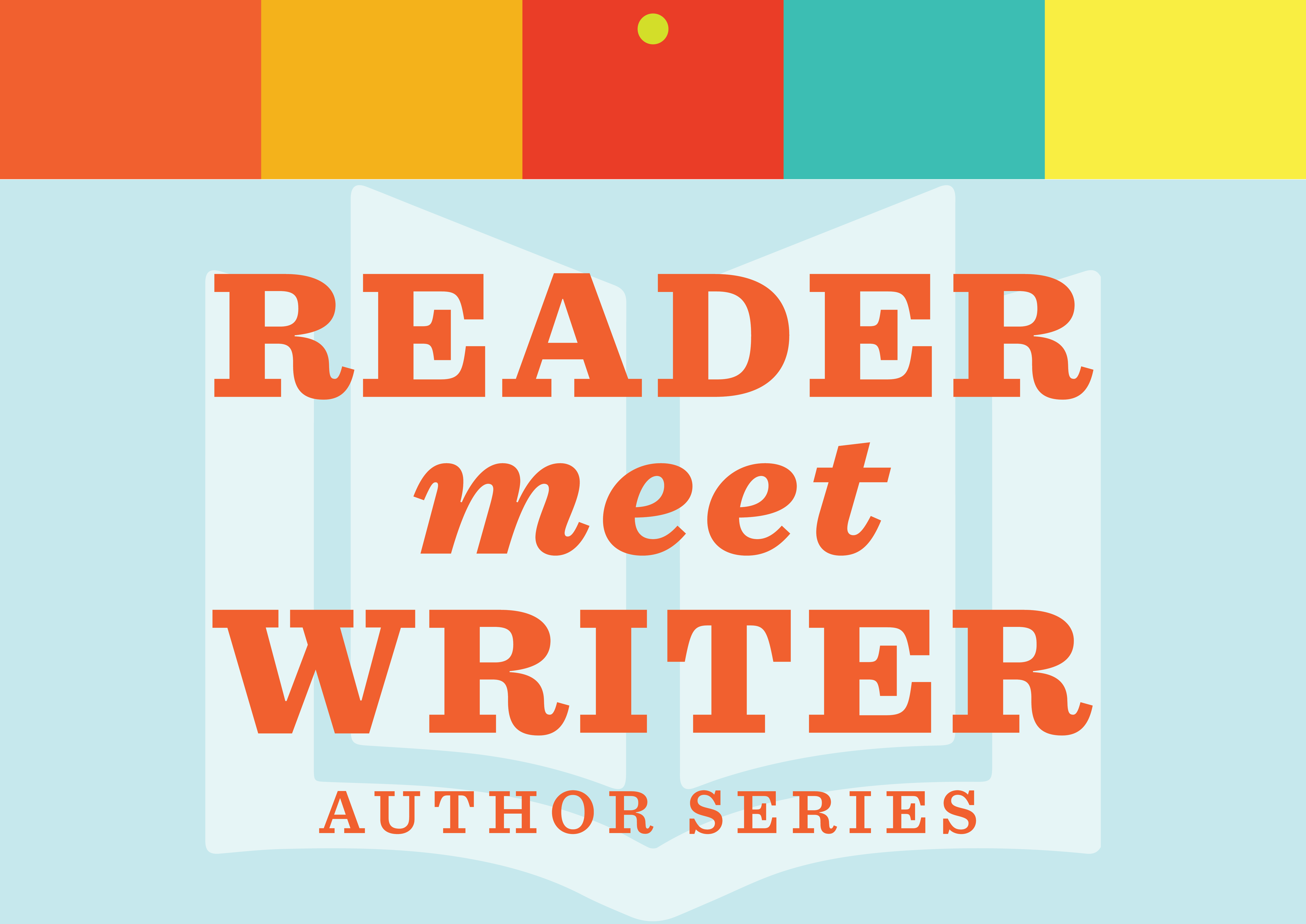 Reader Meet Writer is a virtual author series sponsored by southern independent bookstores. Check with your local bookstore for the upcoming schedule, or see past events at the Reader Meet Writer playlist
The Secrets We Kept with Lara Prescott
THURSDAY, JULY 30 at 7:00 PM
Register here
Lara Prescott received her MFA from the Michener Center for Writers at the University of Texas, Austin. She was previously an animal protection advocate and a political campaign operative. Her stories have appeared in The Southern Review, The Hudson Review, Crazyhorse, Day One, and Tin House Flash Fridays. She won the 2016 Crazyhorse Fiction Prize for the first chapter of The Secrets We Kept. She lives in Austin, Texas.
---
Read This!
Reviewed by Southern Booksellers
---
---
---
---
The Okra Picks
Great new Southern books, picked by Southern booksellers.
Memorial Drive by Natasha Trethewey
Ecco, July 28, 2020
"Incredible. Stunning. Poetic. Shattering. Frightening. Beautiful. I cannot imagine how painful it must have been for Natasha Trethewey to tell this complicated story."
--Janet Geddis, Avid Bookshop, Athens, GA
A chillingly personal and exquisitely wrought memoir of a daughter reckoning with the brutal murder of her mother at the hands of her former stepfather, and the moving, intimate story of a poet coming into her own in the wake of a tragedy.
At age nineteen, Natasha Trethewey had her world turned upside down when her former stepfather shot and killed her mother. Grieving and still new to adulthood, she confronted the twin pulls of life and death in the aftermath of unimaginable trauma and now explores the way this experience lastingly shaped the artist she became.
With penetrating insight and a searing voice that moves from the wrenching to the elegiac, Pulitzer Prize–winning poet Natasha Trethewey explores this profound experience of pain, loss, and grief as an entry point into understanding the tragic course of her mother's life and the way her own life has been shaped by a legacy of fierce love and resilience. Moving through her mother's history in the deeply segregated South and through her own girlhood as a "child of miscegenation" in Mississippi, Trethewey plumbs her sense of dislocation and displacement in the lead-up to the harrowing crime that took place on Memorial Drive in Atlanta in 1985.
Memorial Drive is a compelling and searching look at a shared human experience of sudden loss and absence but also a piercing glimpse at the enduring ripple effects of white racism and domestic abuse. Animated by unforgettable prose and inflected by a poet's attention to language, this is a luminous, urgent, and visceral memoir from one of our most important contemporary writers and thinkers.
---
The Southern Independent Bestseller List
For the week ending July 19, 2020
HARDCOVER FICTION
1. The Vanishing Half Brit Bennett, Riverhead Books, $27, 9780525536291
2. The Order Daniel Silva, Harper, $28.99, 9780062834843
3. Utopia Avenue David Mitchell, Random House, $30, 9780812997439
4. 28 Summers Elin Hilderbrand, Little Brown, $28, 9780316420044
5. The Guest List Lucy Foley, Morrow, $27.99, 9780062868930
HARDCOVER NONFICTION
1. The Room Where It Happened John Bolton, S&S, $32.50, 9781982148034
2. How to Be an Antiracist Ibram X. Kendi, One World, $27, 9780525509288
3. The Splendid and the Vile Erik Larson, Crown, $32, 9780385348713
4. Untamed Glennon Doyle, The Dial Press, $28, 9781984801258
5. Between the World and Me Ta-Nehisi Coates, One World, $26, 9780812993547
Authors 'Round the South | www.authorsroundthesouth.com
Lady Banks is sponsored by the Southern Independent Booksellers Alliance, in support of independent bookstores in the South | SIBA | 51 Pleasant Ridge Drive | Asheville, NC 28805
You have received this email because you are currently subscribed to receive general correspondence. Please click @@unsubscribe_url@@ if you no longer wish to receive these communications.
---