The Story Behind the Stories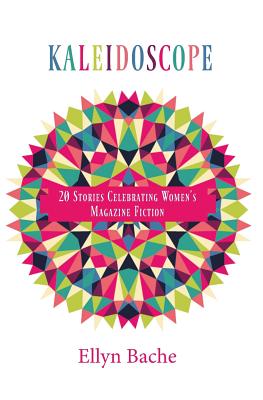 A short story collection called Kaleidoscope was never on my radar until I went on tour for my novel, The Art of Saying Goodbye,and kept running into something I hadn't expected. At one event after another, as soon as I mentioned that I'd started my career writing stories for women's magazines like McCall's and Good Housekeeping, the conversation would shift.  The women in the audience would begin talking about how they'd loved those stories, how they'd waited for the magazines to arrive each month so they could read the fiction as well as the recipes, how much they still missed those stories and wondered what had happened to them. The warm nostalgia for those days amazed me. Short stories had disappeared from women's magazines more than ten years before.  I thought they'd been forgotten.
But no. The problem wasn't lack of interest.  It was money. Women's magazines had been publishing fiction since their first issues in 1693, more than 300 years ago.  Now there was also television, the Internet, the expense of moving into the digital age. Budgets were tight. At McCall's (which once had a circulation of 8.4 million) an auditor claimed that not one copy of the magazine was sold because of the fiction.  So the stories were zapped.  All the same,  McCall's and several other big magazines soon folded.
So I was both surprised and pleased to hear that readers still missed those stories. Finally I decided to take a look at my own work from those days. My stories were published over a 22-year period from 1981 to 2003 – which meant that the early ones were composed on a typewriter rather than a computer. Without digital files, I had to search out copies of the actual magazines, no small task!  
At first I thought the stories would feel old fashioned when I went back to them--but they didn't.  Short magazine fiction focuses on emotion, which doesn't change over the years. Later  I was delighted when two different reviewers called the stories "surprisingly contemporary."
One thing women said they missed was the welcome short length of magazine stories.  There is plenty of women's fiction these days, they'd say, but almost all of it is in novels, and sometimes a reader just wants a shorter piece she can finish while she's having a cup of tea after work.
I was in the early stages of a new novel when I found myself paying more and more attention to the stories, seeing them in my mind's eye as a collection, seeing even the title – Kaleidoscope, reflecting the varied patterns of women's lives. So I turned to the task of blending them into a book – a great delight for me, and I hope for others, whether they remember this much-loved genre from before or are coming to it for the first time.
------------
Ellyn Bache began as a freelance newspaper journalist, publishing hundreds of articles  in The Washington Post, Baltimore Sun, Hagerstown (MD) Morning Herald, Greenville (SC) News, Chicago Tribune, and others over the years.  But her primary interest was always in fiction, her first short story appeared in McCall's. It was followed by others in a wide variety of commercial and literary magazines, ranging from Good Housekeeping and Seventeen to Shenandoah to the Carolina Quarterly. 
---