READ THIS! BOOKS WITH STREET CRED...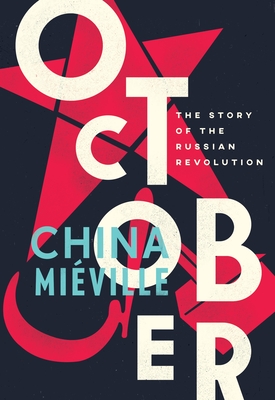 China Miéville's October is an electrifying centenary tour through Russia's axial 1917. Acting as expert guide, he whisks readers through the labyrinthine history of that land, past Tzars and Rasputin, to focus on the intimate details of factory-level debates, cabinet meetings, bureaus, letters, trains, revolutions, and the Revolution. Most of us have a sense of where this particular drama ends or at least what came later, but Miéville throws the reader into scene after scene of this spectacular story. Read more at Lemuria Books blog...
October: The Story of the Russian Revolution by China Miéville ($26.95, Verson), recommended by Lemuria Books, Jackson, MS.
*Reflects list price. Local store price may vary.
>>MORE
EAD THIS!
THE LATEST FROM LADY BANKS COMMONPLACE BOOK...
In which Square Books declares a tax amnesty on books the same day the rest of the state grants one on guns, Mr. Jeff Zentner is inspired by teenagers at a summer camp, and Ms. Betsy Teter would be happy to never see another Southern novel about a meth-addicted, hyperviolent guy. Been there. Read that.
>>MORE LADY BANKS
THE NEWEST CROP OF FRESH OKRA PICKS...
click here for all the SUMMER 2017
okra picks!
FRESH FROM THE CURRENT CROP
Sing, Unburied, Sing by Jesmyn Ward
A searing and profound Southern odyssey by National Book Award–winner Jesmyn Ward.
In Jesmyn Ward's first novel since her National Book Award–winning Salvage the Bones, this singular American writer brings the archetypal road novel into rural twenty-first-century America. Drawing on Morrison and Faulkner, The Odyssey and the Old Testament, Ward gives us an epochal story, a journey through Mississippi's past and present that is both an intimate portrait of a family and an epic tale of hope and struggle. Ward is a major American writer, multiply awarded and universally lauded, and in Sing, Unburied, Sing she is at the height of her powers.
Jojo and his toddler sister, Kayla, live with their grandparents, Mam and Pop, and the occasional presence of their drug-addicted mother, Leonie, on a farm on the Gulf Coast of Mississippi. Leonie is simultaneously tormented and comforted by visions of her dead brother, which only come to her when she's high; Mam is dying of cancer; and quiet, steady Pop tries to run the household and teach Jojo how to be a man. When the white father of Leonie's children is released from prison, she packs her kids and a friend into her car and sets out across the state for Parchman farm, the Mississippi State Penitentiary, on a journey rife with danger and promise.
Sing, Unburied, Sing grapples with the ugly truths at the heart of the American story and the power, and limitations, of the bonds of family. Rich with Ward's distinctive, musical language, Sing, Unburied, Sing is a majestic new work and an essential contribution to American literature.
Sing, Unburied, Sing by Jesmyn Ward | Scribner Book Company | 9781501126062
>>MORE FRESH OKRA PICKS
THE 2017 SOUTHERN BOOK PRIZE WINNERS...
Since his debut bestseller, The King of Lies, reviewers across the country have heaped praise on John Hart, comparing his writing to that of Pat Conroy, Cormac McCarthy and Scott Turow. Each novel has taken Hart higher on the New York Times Bestseller list as his masterful writing and assured evocation of place have won readers around the world and earned history's only consecutive Edgar Awards for Best Novel with Down River and The Last Child. Now, Hart delivers his most powerful story yet. 
Imagine:
A boy with a gun waits for the man who killed his mother.
A troubled detective confronts her past in the aftermath of a brutal shooting.
After thirteen years in prison, a good cop walks free as deep in the forest, on the altar of an abandoned church, a body cools in pale linen…
This is a town on the brink.
This is Redemption Road.
Brimming with tension, secrets, and betrayal, Redemption Road proves again that John Hart is a master of the literary thriller.
FICTION: Thriller  | Redemption Road by John Hart (Thomas Dunne Books, 9780312380366) | BUY FROM AN INDIE
>>DISCOVER ALL THE 2017 SOUTHERN BOOK PRIZE WINNERS & FINALISTS
 SOUTHERN BOOKS | AUTHORS | LITERARY NEWS...
Lady Banks Interview
Patti Callahan Henry Interviews Joshilyn Jackson
2017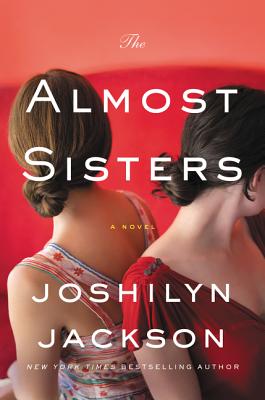 PATTI CALLAHAN HENRY:
Joshilyn, you and I have been friends since our first books came out in 2004 and we spoke together in small town Perry, Georgia. We have conspired and brainstormed and talked through plot tangles. I have loved your stories from the start, and when we realized we had the same pub date this year, it was kismet. I dove into THE ALMOST SISTERS and smiled at some of the junctions we crossed together — our stories didn't merely share a pub date, they also shared some themes. You asked me last week what intersections I saw — so tell me! What are the shared themes you see?
JOSHILYN JACKSON:
I know — I LOVE that we get to launch together again, a lucky 13 years later!  The books intersect in so many odd places — sister-ish-ness, career as a callings, the way history echoes in the present — and yet the books are so different; it's so weird how that works.  Two ways that really stands out to me. . .
Our books are both intergenerational — your important characters range from about 19 to 91. Or preschool, if we count George. Meanwhile, I have a pubescent niece and two grammas who are 89 and 90.
Since my narrator has fetched up pregnant after accidentally tumbling into bed with anonymous Batman at a Comics Book convention, I even have a fetus — we have to count my Future Baby Digby if we count your George.
Also, these are books about women with agency. Women who act instead of being acted upon or simply reacting to circumstances. This, of course, gets them into worlds of trouble, but isn't that what makes them fun?
PCH: Southern small towns have always played an integral part in your family stories, but in THE ALMOST SISTERS, the town is a living, breathing soul. Birchville is a thumping and conflicted heart, beating smack dab in the middle of this family and this story. Tell me about the inspiration behind this town, and the Birch family who live there.
JJ: It's meant to be an Everytown. I did map it over the landscape and history of a real small town, Dadeville, AL. It sits about where Birchville is, and it too was founded by a wealthy family just after the civil war on the bones of a burned out Alabama town. I didn't want to call it Dadeville or use real Dadeville streets or businesses. Dadeville isn't like Paris. Everyone has seen Paris! Maybe not in person, but definitely via books and movies and pictures. So when you write Paris, you have to invoke actual Paris — or at least pieces of it — because it is so familiar to us all.
Not everyone has been to Dadeville. But a lot of folks, citified me included, grew up in the small town South and still have beloved relatives there. I wanted to Birchville to feel like home to anyone who grew up the way I did, and, and also be real enough to give city people and northern people and western people a genuine feel for our patch of country: the strong sense of community, the unspoken rules we all know, the pervasive interest in everybody's everything, and, most of all, the way that one person's secret, when it rises, touches every life around it.
PCH: When I met Violet and Violence (the comic book characters written by your protagonist, Leia Birch) I was blown away.  The graphic novel character, Violence, is so vivid and so powerful. Have you ever wanted to write a comic book? Have you been an artist? Where did this idea come from?
JJ: Oh Lord, I can't draw a lick. It came from a couple of places — first, my brother is a nerd-artist. He makes his living sculpting the models that gamers use to play role playing and strategy games. He's very well-known; he was one of the first miniature artists to have their name on their pieces. I grew up basking in his dork-shadow, playing D and D and Info-Com games and reading pulp fiction and comic books, and so this is a shout-out to my fellow dorks. Plus, if you have a favorite Dr. Who, or if you watched Buffy — there are little Easter Eggs hidden here and there. Don't worry, if you aren't a geek, they won't stand out and bother you.
Lastly, if you have been reading me for a bit, you know I like a story-within-a-story structure. V in V acts like a fairy tale or a story out of mythology — I use its images to light up what is happening thematically in the world of the book.  
PCH: The theme of an "Origin Story" is a thread that binds this novel together. Not only do we want to understand the origin of Violence (in the comic book) but also of everyone else in the novel. It prodded me to ask what I believed of my own origins. If something begins badly, must it stay so? Did you intend to delve into this subject or was it an outgrowth of the story?
JJ: That's very astute; I am so glad this shines out — yes, it was very deliberate. In fact, my working title was Origin Story, which is a comic book industry term that means "How a superhero comes to have his or her powers." Wonder Woman is secretly an Amazon Princess, The Hulk was exposed to Gamma Radiation, etc.
I still love that title, because it is about more than comic books, of course. It invokes a world view where our beginnings are alive in our present. While I wouldn't say that a bad start means a bad end, history echoes, for good or ill. If we don't understand where we come from, we can't understand ourselves. We are living inside history, in both the wreckage of ancient bad choices and the palaces that long-spent kindness built. THE ALMOST SISTERS is about how that plays out in one small town with a lot of bad history.
PCH: In this story, you often touch on the idea of a "Second South" and what that will and does mean for Leia's unborn child. Do you see a "Second South"? Did you see one growing up all over the South and if so, did it influence your life?
JJ: I wish I had been all baby-woke and a prodigy so I could nod wisely here, but the truth is? No. No, I didn't. It's hard to see when you are young, and you grew up soaking in it. I did not write about the south at all when I lived in it. I think I became aware when I moved to Chicago for grad school.
Being outside my homeland gave me a different view. I was able to see our flaws and strengths, our beauties and our horrors, more clearly. I realized how weird we are.
Part of what I do is try to capture this culture, because I love it. If I seem critical of us at times, I get to be. Because I am us. I am in it and of it, and I love it. When you are invested in an us, you want that us to be good, and noble, and better.
PCH: Grandma Birch is suffering with Lewey Bodies, and these are then written into Leia's graphic novel. I do believe that we often alchemize parts of our lives in our fiction. But this is your character alchemizing her life into art. Do you believe we (sometimes subconsciously) work our life into our art?
JJ: Exactly. I always say, none of my characters are me, but they are all mine. I have to go way down into the salty undermarshes of my own mental illness to find the best stories. I went deep on this one...
PCH: This line kicked the breath right out of me. "You can't go around holding the worst thing you ever did in your hand, staring at it. You gotta cook supper, put gas in the car. You gotta plant more zinnias." Wow! Exactly. Tell me about how this line zapped out of you like this, and how it relates to the rest of the story.
JJ: Birchie's best friend from childhood, Wattie Price, says it, and "zapped out" is a great description. Sometimes, when I am writing—on the best days —  it feels like there is something external happening. Like it isn't coming from me, it is coming from someplace Other. Those words landed as if Wattie had said them on her own recognizance. I was surprised to see the words appear. I heard her say them, in my head, as I read what I had written. It echoed, internally, in a way that has happened before, but not often.  
I stopped writing and just sat and stared into space for a long time, then opened a new file and jotted four paragraphs down. Someone new, named Amy, talking to someone I have known a long time, named Roux.
Basically, Wattie's speech started a whole 'nother book in my head. I couldn't get to it then, because I was so deeply invested in THE ALMOST SISTERS, but it's the book I am writing right now.
JOSHILYN JACKSON: PCH, when I realized we had the same release date, I was excited about planning launch parties together because we have been friends for so long, I read your books for pleasure, and you are more fun than a bucket of puppies. Then I read THE BOOKSHOP AT WATER'S END and I became a different kind of excited – I think these books ping off each other in a multitude of ways. Do you see any intersections?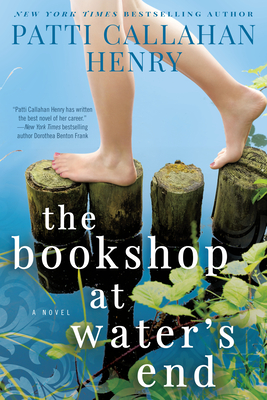 PATTI CALLAHAN HENRY: Oh, Joshilyn! I too was so thrilled we had simultaneous release dates—we've supported each other's work for almost fifteen years now. Yes, I saw so many intersections, even while our stories appear to be completely different in tone and subject matter. We both chose small towns and ancestral homes to ground our stories in the past as well as the present.  We both wrote about women who are "sisters" with someone who isn't quite a sister; we delved into the heartache of first loves and that transformational power (for the good and the bad); and we both enriched the story with the power of a woman's calling to not only her family but also her career. This is the power of creativity and story—we touched on the same subjects and wrote two entirely different novels. What wonder writing can be!
JJ: THE BOOKSHOP AT WATER'S END strikes me as intergenerational—I love the fact that women from 19 to 90 have a voice.  At the same time, this is a book that is very much about urgency of purpose, which I think is sometimes (wrongfully) seen as a male storyline. The female need to find or retain purpose feels universal in this world—do you think that's true at every life stage? How is it different for lost Piper as the youngest  and Bonnie and Lainey, in their middle years? Do you think the eldest, Mimi, is at peace with purpose? Is it possible at any stage?
PCH: Oh, I believe purpose and vitality are integral to our wellbeing and our soul's growth at every stage of life. It was fascinating to write about this from the angle of a 19 year old and a much older woman and in between. What is our purpose? Do we have a calling? These are questions we must all ask ourselves, but sometimes avoid. For Piper, as the youngest, it is about learning not to react to life but engage in it with the Truth of what she wants and who she is. For Bonny and Lainey, it is a re-evaluation, asking what does this purpose mean for us now, in this stage of life? Do we shift or do we enrich? Answering these questions is an internal journey everyone must take. And lastly, for Mimi, the eldest among them, she still works at her bookstore and realizes that her purpose never ends. I'm not sure we can ever be at peace with that driven purpose, or with our calling, but maybe that discontent continually drives us forward to new adventures!
JJ: A lot of key scenes take place in a bookstore, and I know you have a long, deeply invested relationship with Indies. Did bits of any real bookstores make it into your fictional one?
PCH: Indeed! This bookstore in Watersend, South Carolina is an amalgamation of all my favorite Indies, places where I have found not only community but also the just-right-book when I needed it. I took a piece of this, a slice of that and built my very own bookstore at the river's edge. Of course we can't discount my deep and abiding love for the Indies as this is where my career began – with their support for my stories!
JJ: I always say that none of my characters are me, but they are all mine. Can you locate yourself in this book? I think of Bonny as the main character, because she is the hub where all the storylines connect, and she is also where I most easily locate you. Probably because Bonny feels a calling to be a doctor, and I know you began your professional life as a nurse—did you feel that calling? Are all professions a calling? Are you called to be a writer?
PCH: I always say my characters aren't me but they are from me. I only have my compost pile to dig through, although empathy and imagination for my characters are an integral part of the process. I love that you can locate some of me in Bonny because I just loved writing about her, or to be more precise, writing for her. Yes, the way Bonny felt about becoming a doctor was exactly the way I felt about becoming a Pediatric nurse, and how I still feel about the medical vocation (although I've left it for writing). So, I absolutely believe that some professions are "callings" (my dad is a preacher, so callings are a norm when talking about life). I don't know if all professions are callings but I do believe that the careers we are the most passionate about, the ones that demand all of who we are being put on the line, are most definitely callings.
JJ: Bonny and her best friend make underwater wishes as children, and these wishes have come true, in some form or another, by the time the book begins. But not in a tidy or easy way—in fact, for one of your narrators, the urgency and longing for these wishes and the ways in which she may lose them are among the largest conflicts in the book. So for me, this is a book about the gap between what we desire and what we get. Can you talk a little bit about that gap?
PCH: The gap between what we desire and what we get—what a lovely way to sum up the conundrum my characters find themselves in. And not only the gap, but also the way in which we "get" what we believe we want. There will be things and people that we will want, and yet some of those things and people will not be ours to have, and "letting go" is imperative to our happiness. This truth is played out in this novel over and over – whether it is a job or a person or a situation or an answer. Who we become depends in large part in how we react or adjust to this gap.
JJ: I want to ask you about Mimi, possibly my favorite character. She was in THE STORIES WE TELL. I loved her in that book, and I was delighted to run into her again here. Is this the first time a character has stayed with you for multiple books? Why did she stick? Will she be back?
PCH: In twelve novels, this is the first time I've carried a character forward into the next novel (albeit there have been a few cameos). It is because of readers like you that I brought Mimi with me across the great bridge from one book to the next. Over and over I heard how well loved she was in the last novel. And honestly, she had more to say; I had to quiet her so many times in the last book, so this time I let her have her say! I'm not sure she'll be back, but my best guess is yes J
JJ: My favorite quote from this book had me weeping, but I can't share it here. It contains a spoiler! People will have to find their own way to that glorious moment. (It is worth the trip, y'all.) But early in the book, Bonny says something that speaks to your whole body of work—one of the things that makes a book recognizable as yours. She says, Landscape was memory or maybe memory was landscaper. . . Our three childhood summers in Watersend had been more than sun-soaked ellipses between school years, more than vacation. Those days held the making of me. Can you talk a little about this very PCH truth that place/nature shapes us and how this has expressed itself in your body of work?
PCH: Joshilyn! I love that you notice that theme in all my work. Yes! It is often said that setting is a character, and maybe that's true, but for me it is more than a character, it is the essence of the story. The story could not take place anywhere other than where it does or it would be a different story altogether. The setting, the landscape must not only be external but also influence the internal journey of my characters (my people). This has also been true for me in real life, over and over again, the geography of a place becomes part of who I am and what I resonate with and what I desire. I want the same for my novels.
Celebrate Independents!  Announcing the 2017 Southern Book Prize Winners
The best in southern literature, from the people who would know . . . Southern Independent (and independently-minded!) Booksellers
Southern indie booksellers once again demonstrate their independence of mind by choosing an excitingly eclectic collection of books for the 2017 Southern Book Prize. 

Formerly the "SIBA Book Award," the newly renamed Southern Book Prize features an expanded list of categories, inspired by the tastes and inclinations of Southern readers. Nominated by booksellers and their customers, vetted by bookstores and selected by a jury of Southern booksellers, these are the Southern books that Southern bookstores were most passionate about, and inspired the most "you've got to read this" moments and "hand sell" moments in stores across the South. They represent the best of Southern literature, from the people who would know—Southern indie booksellers.
2017 Southern Book Prize Winners

FICTION


Coming of Age
Commonwealth by Ann Patchett (Harper, 9780062491794)
Family Life
A Lowcountry Christmas by Mary Alice Monroe (Gallery Books, 9781501125539)
Historical
Chasing the North Star by Robert Morgan (Algonquin Books, 9781565126275)
Literary
Over the Plain Houses by Julia Franks (Hub City Press, 9781938235214)
Mystery & Detective
The Kept Woman by Karin Slaughter (William Morrow & Company, 9780062430212)
Southern Stories & Stories by Southerners
The Whole Town's Talking by Fannie Flagg (Random House, 9781400065950)
Thriller
Redemption Road by John Hart (Thomas Dunne Books, 9780312380366)
JUVENILE
Lily and Dunkin by Donna Gephart (Delacorte Press, 9780553536744)
NONFICTION
Biography, Autobiography, & Memoir
The Home Place: Memoirs of a Colored Man's Love Affair with Nature by J Drew Lanham (Milkweed, 9781571313157)
Cooking
Deep Run Roots: Stories and Recipes from My Corner of the South by Vivian Howard (Little Brown and Company, 9780316381109)
Creative Nonfiction
Hillbilly Elegy: A Memoir of a Family and Culture in Crisis by J D Vance (Harper, 9780062300546)
For more information about the Southern Book Prize, visit http://www.authorsroundthesouth.com/read-this/siba-book-awards
The 2017 Summer Okra Picks have been selected: a flavor-filled collection of new Southern books hand-picked by Southern indie booksellers–people with impeccable taste in books... 
All Summer Okra picks have a strong Southern focus and publish between July and September, and all have fans among Southern indie booksellers: the people who are always looking out for the next great writer to fill your reading plate. So the next time you visit your local Southern indie bookstore and someone says, "You've got to read this!" and hands you one of these tasty titles, dig in and ask for a second helping. Great books are always good for you!
The Devil's Muse by Bill Loehfelm
Sarah Crichton Books, Hardcover, 9780374279776, 272pp.
Publication Date: July 11, 2017
The Bookshop at Water's End by Patti Callahan Henry
Berkley Books, Paperback, 9780399583117, 352pp.
Publication Date: July 11, 2017
The Almost Sisters by Joshilyn Jackson
William Morrow & Company, Hardcover, 9780062105714, 352pp.
Publication Date: July 11, 2017
Refugee by Alan Gratz
Scholastic Press, Hardcover, 9780545880831, 352pp.
Publication Date: July 25, 2017
Shadow of the Lions by Christopher Swann
Algonquin Books, Hardcover, 9781616205003, 368pp.
Publication Date: August 1, 2017
Blight by Alexandra Duncan
Greenwillow Books, Hardcover, 9780062396990, 400pp.
Publication Date: August 1, 2017
If the Creek Don't Rise by Leah Weiss
Sourcebooks, Paperback, 9781492647454, 320pp.
Publication Date: August 1, 2017
A Kind of Freedom by Margaret Wilkerson Sexton
Counterpoint LLC, Hardcover, 9781619029224, 256pp.
Publication Date: August 15, 2017
Young Jane Young by Gabrielle Zevin
Algonquin Books, Hardcover, 9781616205041, 320pp.
Publication Date: August 22, 2017
Rabbit: The Autobiography of Ms. Pat by Patricia Williams
Dey Street Books, Hardcover, 9780062407306, 240pp.
Publication Date: August 22, 2017
The Hidden Light of Northern Fires by Daren Wang
Thomas Dunne Books, Hardcover, 9781250122353, 320pp.
Publication Date: August 29, 2017
Sing , Unburied, Sing by Jesmyn Ward
Scribner Book Company, Hardcover, 9781501126062, 304pp.
Publication Date: September 5, 2017
The Salt Line by Holly Goddard Jones
G.P. Putnam's Sons, Hardcover, 9780735214316, 400pp.
Publication Date: September 5, 2017
The American Library Association (ALA) officially launched Book Club Central with the unveiling of its website and Honorary Chair Sarah Jessica Parker's inaugural book selection, No One Is Coming to Save Us, by Stephanie Powell Watts, published by Ecco/an imprint of HarperCollins Publishers.
A present-day reimagining of The Great Gatsby set in a small North Carolina town, Powell's novel is the arresting and powerful story of an extended African American family and their colliding visions of the American Dream. In evocative prose, Stephanie Powell Watts has crafted a full and stunning portrait that combines a universally resonant story with an intimate glimpse into the hearts of one family.
In an on-stage panel discussion held to announce the book's selection, the author talked about her work. "I knew my story was about loss, and the loss of industry, ghosts, the air of Jim Crow," said Watts. "The things that bring us back home, which are love and prospect of love."
Much of the book is inspired by Watts's own upbringing in North Carolina, and moving to "lots of little towns" after her parents divorced. "My mom was a single mom and she would take us to the library. I mean, where else in the world could you go and be welcomed with these five little kids?"
Parker praised Watts's writing style. "You take these very complicated issues and themes, you pull us through with such ease," she said.
Book Club Central, a brand-new initiative of the ALA, was designed in consultation with expert librarians to provide the public with the very best in reading. The online resource is a one-stop shop for engaging content and helpful information for book clubs and readers of all types, including author interviews, book recommendations and reviews, as well as discussion questions and information on how to start and moderate a book club.
No One Is Coming to Save Us is also a Spring 2017 Okra Pick.
Richard Hugo wrote: "I forget the names of towns without rivers." I feel the same way about towns without bookstores. So it was with some trepidation that I accepted a job offer with Appalachian State University in Boone, North Carolina, in April 2016. I had visited. I knew the town, loved the town—the restaurants and bars and miles of trails that thread the area. But, so far as I could tell, there was no independent bookstore.
We crossed our fingers and moved anyway.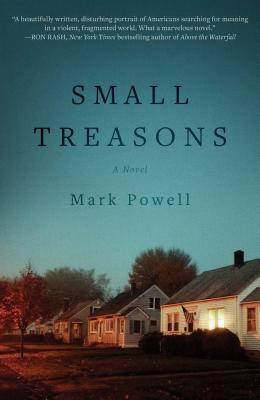 We got lucky. Actually, it was more than luck. I like to think that larger forces, good forces—because that is what animates bookstores, and Lord knows we need good forces right now—were working on our behalf. In May, just after my visit, Mary Prewitt had opened Foggy Pine Books in the heart of Boone. I immediately took my children, Silas and Merritt, ages eight and five. They are book people; if you're reading this, you are probably a book person yourself. They love books; they love to handle books, to read them, to take them to bed at night. But also, did I mention they are eight and five?
I have two tests for bookstores. The first is whether or not they stock "serious fiction." By serious fiction I mean, of course, do they stock the writers I love? Stepping into Foggy Pine, I breathed a sigh of relief and sent up a little thank-you to the Indie Gods. What was immediately evident was that Mary's bookstore was beautifully and lovingly curated.
My second test is a bit more—what would be the expression? Is "hands-on" too literal? If you've ever taken book-loving children into a bookstore, you know the way your joy at seeing them thrilled over printed words and pictures mixes with fear as they (sometimes roughly) handle those printed words and pictures. So I always look to the owner, to the clerk, to catch his or her eyes and see if they are wincing. I try to do this sneakily, all peripheral vision, but when I saw the look of cheerful acceptance on the face of Mary Prewitt, I knew I had found my bookstore. Which is a good thing, because, to paraphrase Richard Hugo, the bookstore is there to forgive the town. It's also there to bless it, to enlighten it, to unite it. If you find yourself in the mountains of Boone—and you most definitely should—find your way to Foggy Pine Books. Good forces are at work there.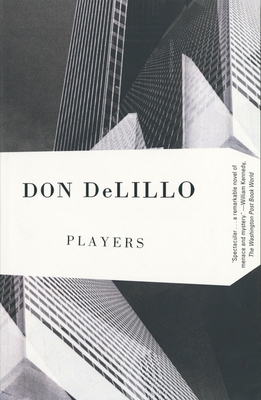 The Book behind the Book: Don Delillo's Players
There is a line early in Don DeLillo's fifth novel, Players, that I have spent a substantial and, likely, unhealthy amount of time considering. An airliner is lifting off, and within the first class cabin, an aeronautical paradise that disappeared at least a generation ago, a movie is playing. Men are golfing, when out of the trees comes a band of…of what? Murderers? Terrorists? Anarchists in "threadbare paisley vest[s]"? Whatever or whoever they are, they slaughter the tweed golfers in a spasm of violence as inexplicable as it is irrevocable. There is no logic to the act, except, perhaps, the pervasive logic of death. The passengers watch the film in silence. This is the faraway, the imagined. It is also the very real. "This," we are told, "is a lesson in the intimacy of distance." Since the September 11 attacks, we Americans have become thoroughly schooled in "the intimacy of distance." Yet until I read how DeLillo articulated it, I was never quite aware of what it was that I had felt so very near me—because it is very much a presence—while simultaneously so very far away.
Players is the story of Pammy and Lyle, a New York couple, bored and restless and then, suddenly, almost inexplicably, drifting into worlds parallel to their own. Lyle is Wall Street; Brooks Brothers suits and Thomas Pink shirts. A man versed in the "occult theology of money." After a man is shot on the trading floor, Lyle becomes entangled in a group of would-be terrorists. Pammy runs off to Maine to Jack and Ethan, a friendly couple steadily becoming less friendly, until they aren't a couple at all.
Both have crossed borders into worlds not their own. Yet, as DeLillo reminds us, "the sky [is] everywhere," and there is no other world, only parts of our own, poorly or never considered. This was what came home to me that Tuesday morning in September, twenty-four years old and realizing for the first time that the terror embedded in terrorism referred not to the rare acts of physical carnage but to the psychic fear that is the air we breathe.
DeLillo knew this three decades ago, of course. It is yet another reason he is as close to a minor prophet as American literature has given us. Players is a largely forgotten book; even fans of DeLillo often have never heard of it. But if it's unknown, it is only because its harsh lessons now animate our lives. The sky really is everywhere, and the distant is too often more intimate than we might ever have dreamed.
(photo by Alan Jenkins)
There's something special about Southern storytelling, and North Carolina writer Kim Wright's latest novel, Last Ride to Graceland, is a modern classic following that long tradition. Chosen as a Spring 2016 Okra Pick, Wright's elegiac tale of memory, music, and self-discovery was just awarded the prestigious Willie Morris Award for Southern Fiction.
Named in honor of the acclaimed Southern writer and editor,Willie Morris, the award recognizes a novel that reflects the spirit of Morris's work, and stands out for the quality of its prose, its originality, its sense of place and period, and the appeal of its characters. Reba Williams, co-sponsor of the award with her husband Dave, was inspired to recognize and spotlight works set in one or more Southern states by Southern writers that embody, in Morris's words, "hope for belonging, for belief in a people's better nature, for steadfastness against all that is hollow or crass or rootless or destructive."
On learning that Last Ride to Graceland had been selected, Kim Wright responded, "I am incredibly honored, especially when I consider the other writers who have been chosen in the past. I've wondered if the uniquely Southern voice is in danger of dying out, with so many people moving in and out of the region. What does "Southern" really mean today? Then I read certain books and remember—it's that strong storytelling style, born out of an oral tradition, a tale which might be either funny or sad, raucous or subtle, but which always ends on a note of redemptive lift."
Publishers and booksellers are invited to submit books for consideration. Jill Hendrix, proprietor of Fiction Addiction in Greenville, SC, proposed Last Ride to Graceland. "When I realized Kim's book met all the criteria for the Willie Morris Award, I was happy to nominate it, and thrilled when I learned it had won," said Hendrix.
This year marks the 10th anniversary of the annual prize. Past recipients include Mindy Friddle, Stephen Wetta, Terry Roberts, and Katherine Clark, last year's honoree for The Headmaster's Darlings. The winning book is selected by a panel of academics and writers, including some previous winners of the award.
The votes are in! Southern indie booksellers have chosen the finalists for Southern Book Prize. Formerly known as the SIBA Book Award, the Southern Book Prize features an expanded list of categories – including seven different fiction and three nonfiction categories. Finalists were chosen by Southern independent booksellers from the long list ballot. The finalist titles will be sent to juried panels of booksellers, who will then decide on the winners in each category. Winners will be announced on July 4, "Independents Day."
2017 Southern Book Prize Finalists
FICTION
Coming of Age
Commonwealth by Ann Patchett (Harper, 9780062491794)
Lies and Other Acts of Love by Kristy Woodson Harvey (Berkley Books, 9781101987063) 
Long Way Gone by Charles Martin (Thomas Nelson, 9780718084714)
The Serpent King by Jeff Zentner (Crown Books for Young Readers, 9780553524024)
Family Life
Flight Patterns by Karen White (Berkley Books, 9780451470911)
A Lowcountry Christmas by Mary Alice Monroe (Gallery Books, 9781501125539)
The Risen by Ron Rash (Ecco, 9780062436313)
Historical
Chasing the North Star by Robert Morgan (Algonquin Books, 9781565126275)
Forsaken by Ross Howell Jr (NewSouth Books, 9781588383174)
Glory Over Everything: Beyond the Kitchen House by Kathleen Grissom (Simon & Schuster, 9781476748443)
Literary
Fallen Land by Taylor Brown (St. Martin's Press, 9781250077974)
Miss Jane by Brad Watson (W. W. Norton & Company, 9780393241730)
Over the Plain Houses by Julia Franks (Hub City Press, 9781938235214) 
Perfume River by Robert Olen Butler (Atlantic Monthly Press, 9780802125750)
Mystery & Detective
The Kept Woman by Karin Slaughter (William Morrow & Company, 9780062430212)
Lowcountry Book Club by Susan M Boyer (HeneryPress, 9781635110456)
Miss Julia Inherits a Mess by Ann B Ross (Viking, 9780525427124)
Prayers the Devil Answers by Sharyn McCrumb (Atria Books, 9781476772813)
Southern Stories & Stories by Southerners
The Feathered Bone by Julie Cantrell (Thomas Nelson, 9780718037628)
A Lowcountry Wedding by Mary Alice Monroe (Gallery Books, 9781501125430)
Monsters in Appalachia: Stories by Sheryl Monks (West Virginia University Press, 9781943665396) 
Ninety-Nine Stories of God by Joy Williams (Tin House Books, 9781941040355)
The Weekenders by Mary Kay Andrews (St. Martin's Press, 9781250065940)
The Whole Town's Talking by Fannie Flagg (Random House, 9781400065950)
Thriller
Darktown by Thomas Mullen (Atria Books, 9781501133862) 
Redemption Road by John Hart (Thomas Dunne Books, 9780312380366)
Underground Airlines by Ben H Winters (Mulholland Books, 9780316261241)
The Whistler by John Grisham (Doubleday Books, 9780385541190)
JUVENILE

Gertie's Leap to Greatness by Kate Beasley; Jillian Tamaki (Farrar, Straus and Giroux, 9780374302610)
Lily and Dunkin by Donna Gephart (Delacorte Press, 9780553536744) 
Raymie Nightingale by Kate DiCamillo (Candlewick, 9780763681173)
The Secret Keepers by Trenton Lee Stewart ; Diana Sudyka (Little, Brown Books for Young Readers, 9780316389556)
Serafina and the Twisted Staff by Robert Beatty (Disney-Hyperion, 9781484775035)
NONFICTION
Biography, Autobiography, & Memoir
Dimestore: A Writer's Life by Lee Smith (Algonquin Books, 9781616205027)
The Gatekeeper: Missy Lehand, FDR, and the Untold Story of the Partnership That Defined a Presidency by Kathryn Smith (Touchstone, 9781501114960)
The Home Place: Memoirs of a Colored Man's Love Affair with Nature by J Drew Lanham (Milkweed, 9781571313157) 
My Father, the Pornographer: A Memoir by Chris Offutt (Atria Books, 9781501112461)
Cooking
Deep Run Roots: Stories and Recipes from My Corner of the South by Vivian Howard (Little Brown and Company, 9780316381109)
Hungry Is a Mighty Fine Sauce Cookbook: Recipes and Ramblings from the Belle of All Things Southern by Shellie Rushing Tomlinson (Shiloh Run Press, 9781634097826)
Victuals: An Appalachian Journey, with Recipes by Ronni Lundy; Johnny Autry (Clarkson Potter Publishers, 9780804186742)
Creative Nonfiction
The Fire This Time: A New Generation Speaks about Race by Jesmyn Ward (Scribner Book Company, 9781501126345)
Hillbilly Elegy: A Memoir of a Family and Culture in Crisis by J D Vance (Harper, 9780062300546)
A Lowcountry Heart: Reflections on a Writing Life by Pat Conroy (Nan A. Talese, 9780385530866)
Poems: New and Selected by Ron Rash (Ecco Press, 9780062435507)  
Truevine: Two Brothers, a Kidnapping, and a Mother's Quest: A True Story of the Jim Crow South by Beth Macy (Little Brown and Company, 9780316337540)
The Southern Independent Booksellers Alliance, (SIBA), is pleased to announce the 2017 Southern Book Prize Long List, featuring all the eligible titles that have been nominated for the Southern Book Prize (formerly the SIBA Book Award).  Nominated titles must be Southern in nature or by a Southern author (or both!) and have been published in 2016. Over 140 great Southern books were nominated by Southern Indie booksellers, making the Long List one of the most comprehensive and exciting reading lists of new Southern literature.
Continuing with a tradition established last year, the Long List features an expanded collection of prize categories. "Our goal is to have the nominations drive the categories rather than forcing all nominations into a category they might not fit. Rather than being married to a certain set of categories like 'fiction,' 'nonfiction,' 'children's,' we can open the award up to new categories driven by the nominations," explained SIBA Executive Director Wanda Jewell. She noted that SIBA used the BISAC designations of nominated books to help determine the award categories for the year. This year, 'Fiction' has been expanded into seven categories, and 'Nonfiction' into three separate categories.
SIBA member booksellers will vote on the Long List over the next few weeks. Finalists for each category in the 2017 Southern Book Prize will be announced April 15, 2017. From there, Finalists will be sent to a jury of booksellers in each category, who will then choose the winning book for their category. Winners will be announced on July 4, "Independents Day."
THE 2017 SOUTHERN BOOK PRIZE LONG LIST
FICTION
Coming of Age
Commonwealth by Ann Patchett (Harper, 9780062491794)
The Education of Dixie Dupree by Donna Everhart (Kensington, 9781496705518)
Fate Ball by Adam W. Jones (Adam W. Jones, 9780692475348)
Godpretty in the Tobacco Field by Kim Michele Richardson (Kensington, 9781617737350)
The Last Road Home by Danny Johnson (Kensington, 9781496702494)
Lies and Other Acts of Love by Kristy Woodson Harvey (Berkley Books, 9781101987063)
Long Way Gone by Charles Martin (Thomas Nelson, 9780718084714)
The Order of the Eternal Sun: A Novel of the Sylvani by Jessica Leake (Talos, 9781940456423)
The Promise of Jesse Woods by Chris Fabry (Tyndale House, 9781414387772)
The Serpent King by Jeff Zentner (Crown Books for Young Readers, 9780553524024)
The Truthful Story by Helen Stine (Cardinal Press, 9780997853018)
Family Life
American Girls by Alison Umminger (Minotaur Books, 9781250075000)
Flight Patterns by Karen White (Berkley Books, 9780451470911)
Last Ride to Graceland by Kim Wright (Gallery Books, 9781501100789)
The Last Treasure by Erika Marks (Berkley Books, 9781101990841)
Love, Alice by Barbara Davis (Berkley Books, 9780451474810)
A Lowcountry Christmas by Mary Alice Monroe (Gallery Books, 9781501125539)
The Risen by Ron Rash (Ecco, 9780062436313)
The Secret to Hummingbird Cake by Celeste Fletcher McHale (Thomas Nelson, 9780718039561)
Two by Two by Nicholas Sparks (Grand Central, 9781455520695)
When We Meet Again by Kristin Harmel (Gallery Books, 9781476754161)
Historical
America's First Daughter by Stephanie Dray ; Laura Kamoie (William Morrow & Company, 9780062347268)
Among the Living by Jonathan Rabb (Other Press, 9781590518038)
Chasing the North Star by Robert Morgan (Algonquin Books, 9781565126275)
Cigar Factory: A Novel of Charleston by Michele Moore (University of South Carolina Press, 9781611175905)
The Fifth Avenue Artists Society by Joy Callaway (Harper, 9780062391612)
Fine Imitation by Amber Brock (Crown Publishing Group, 9781101905111)
Forsaken by Ross Howell Jr (NewSouth Books, 9781588383174)
Glory Over Everything: Beyond the Kitchen House by Kathleen Grissom (Simon & Schuster, 9781476748443)
Literary
The Arrangement by Ashley Warlick (Viking, 9780525429661)
Fallen Land by Taylor Brown (St. Martin's Press, 9781250077974)
Hanging Mary by Susan Higginbotham (Sourcebooks Landmark, 9781492613626)
Miss Jane by Brad Watson (W. W. Norton & Company, 9780393241730)
The Opposite of Everyone by Joshilyn Jackson (William Morrow & Company, 9780062105684)
Over the Plain Houses by Julia Franks (Hub City Press, 9781938235214)
Perfume River by Robert Olen Butler (Atlantic Monthly Press, 9780802125750)
A Question of Mercy by Elizabeth Cox (Story River Books, 9781611177220)
Robert Walker by Corey Mesler (Livingston Press, 9781604891720)
The Things We Wish Were True by Marybeth Mayhew Whalen (Lake Union Publishing, 9781503936072)
A Thousand Miles from Nowhere by John Gregory Brown (Lee Boudreaux Books, 9780316302807)
Mystery & Detective
All the Little Liars by Charlaine Harris (Minotaur Books, 9781250090034)
Burning Heat by David Burnsworth (Five Star Publishing, 9781432831110)
The Cantaloupe Thief by Deb Richardson-Moore (Lion Fiction, 9781782641926)
The Kept Woman by Karin Slaughter (William Morrow & Company, 9780062430212)
Lowcountry Book Club by Susan M Boyer (HeneryPress, 9781635110456)
Miss Julia Inherits a Mess by Ann B Ross (Viking, 9780525427124)
No Shred of Evidence by Charles Todd (William Morrow & Company, 9780062386182)
Prayers the Devil Answers by Sharyn McCrumb (Atria Books, 9781476772813)
The Rector: A Christian Murder Mystery by Michael Hicks Thompson (Shepherd King Publishing LLC, 9780984528271)
The Singularity Race by Mark de Castrique (Poisoned Pen Press, 9781464205996)
Southern Stories & Stories by Southerners
Echoes of Mercy by Kim Boykin(River's Edge Media, LLC, 9781940595573)
The Eyes Have It: A Lowcountry Home Novel by Julie Allan (Bublish, Inc., 9780997487534)
The Feathered Bone by Julie Cantrell (Thomas Nelson, 9780718037628)
The Final Days of Great American Shopping: Stories Past, Present, and Future by Gilbert Allen (University of South Carolina Press, 9781611176384)
The Forbidden Wish by Jessica Khoury (Razorbill, 9781595147677)
Haylow by Gray Stewart (Livingston Press, 9781604891744)
Highly Illogical Behavior by John Corey Whaley (Dial Books, 9780525428183)
A Lowcountry Wedding by Mary Alice Monroe (Gallery Books, 9781501125430)
Monsters in Appalachia: Stories by Sheryl Monks (Vandalia Press, 9781943665396)
Nine Island by Jane Alison (Catapult, 9781941040355)
Ninety-Nine Stories of God by Joy Williams (Tin House Books, 9781941040355)
The Rose & the Dagger by Renee Ahdieh (G.P. Putnam's Sons Books for Young Readers, 9780399171628)
Sunshine Beach by Wendy Wax (Berkley Books, 9780425274484)
Virgin and Other Stories by April Ayers Lawson (Farrar, Straus and Giroux, 9780865478695)
The Weekenders by Mary Kay Andrews (St. Martin's Press, 9781250065940)
The Whole Town's Talking by Fannie Flagg (Random House, 9781400065950)
Woodwalker: Creatures of Light, Book 1 by Emily B Martin (Voyager, 9780062473714)
A World Without You by Beth Revis (Razorbill, 9781595147158)
A Year Since the Rain by Shane Wilson (Snow Leopard Publishing, LLC, 9781944361082)
Thrillers
Coconut Cowboy by Tim Dorsey (William Morrow & Company, 9780062240040)
Cotton by Paul Heald (Yucca Publishing, 9781631580864)
Darktown by Thomas Mullen (Atria Books, 9781501133862)
Field of Graves by J T Ellison (Mira Books, 9780778330530)
The Heavenly Table by Donald Ray Pollock (Doubleday Books, 9780385541299)
Let the Devil Out by Bill Loehfelm (Sarah Crichton Books, 9780374298579)
No One Knows by J T Ellison (Gallery Books, 9781501118470)
The Other Widow by Susan Crawford (William Morrow & Company, 9780062362889)
Out of the Blues by Trudy Nan Boyce (G.P. Putnam's Sons, 9780399167263)
Redemption Road by John Hart (Thomas Dunne Books, 9780312380366)
Underground Airlines by Ben H Winters (Mulholland Books, 9780316261241)
The Whistler by John Grisham (Doubleday Books, 9780385541190)
CHILDREN'S
Juvenile
Curious Critters Florida by David Fitzsimmons (Wild Iris Publishing, 9781936607327)
The Forgetting by Sharon Cameron (Scholastic Press, 9780545945219)
Georgia Peaches and Other Forbidden Fruit by Jaye Robin Brown (Harper Teen, 9780062270986)
Gertie's Leap to Greatness by Kate Beasley; Jillian Tamaki (Farrar, Straus and Giroux, 9780374302610)
The Key to Extraordinary by Natalie Lloyd (Scholastic Press, 9780545552745)
The King of the Birds by Acree Macam (Groundwood Books, 9781554988518)
The Land of Forgotten Girls by Erin Entrada Kelly (Greenwillow Books, 9780062238641)
The Last Dragon Charmer #2: Quest Maker by Laurie McKay (HarperCollins, 9780062308467)
Lily and Dunkin by Donna Gephart (Delacorte Press, 9780553536744)
The Monster War by Alan Gratz (Starscape Books, 9780765338242)
Projekt 1065: A Novel of World War II by Allan Gratz (Scholastic Press, 9780545880169)
Raymie Nightingale by Kate DiCamillo (Candlewick, 9780763681173)
The Secret Keepers by Trenton Lee Stewart ; Diana Sudyka (Little, Brown Books for Young Readers, 9780316389556)
Serafina and the Twisted Staff by Robert Beatty (Disney-Hyperion, 9781484775035)
Superhero Instruction Manual by Kristy Dempsey (Alfred A. Knopf Books for Young Readers, 9780385755344)
Wish by Barbara O'Connor (Farrar, Straus and Giroux, 9780374302733)
NONFICTION
Biography, Autobiography, & Memoir
A Beautiful Here: Emerging from the Overwhelming Darkness of My Son's Suicide by Linda Phillips (Createspace, 9781537413679)
The Book of Isaias: A Child of Hispanic Immigrants Seeks His Own America by Daniel Connolly (St. Martin's Press, 9781250083067)
Dimestore: A Writer's Life by Lee Smith (Viking Books for Young Readers, 9780451470775)
The Dogs Buried Over the Bridge: A Memoir in Dog Years by Rheta G Johnson (John F. Blair, Publisher, 9780895876652)
The Gatekeeper: Missy Lehand, FDR, and the Untold Story of the Partnership That Defined a Presidency by Kathryn Smith (Touchstone, 9781501114960)
The Home Place: Memoirs of a Colored Man's Love Affair with Nature by J Drew Lanham (Milkweed, 9781571313157)
Inside the Head of the Oldest Co-Ed in Dixie: How I Gain Friends, Influence Neighbors, and Try to Fix the World by Dee Dee Murphy (Vabella Publishing, 9781942766193)
Miss Ella of Commander's Palace by Ella Brennan ; Ti Martin (Gibbs Smith, 9781423642558)
My Father, the Pornographer: A Memoir by Chris Offutt (Atria Books, 9781501112461)
A Mysterious Life and Calling: From Slavery to Ministry in South Carolina by Charlotte S Riley ; Crystal J Lucky ; Joycelyn K Moody (University of Wisconsin Press, 9780299306748)
The Third Reconstruction: Moral Mondays, Fusion Politics, and the Rise of a New Justice Movement by William J Barber II ; Jonathan Wilson-Hartgrove (Beacon Press, 9780807083604)
Cooking
Chicken: A Savor the South(r) Cookbook by Cynthia Stevens Graubart ( University of North Carolina Press, 9781469630090)
Country Cooking from a Redneck Kitchen by Francine Bryson ; Ann Volkwein (Clarkson Potter Publishers, 9780553448450)
Curate: Authentic Spanish Food from an American Kitchen by Katie Button ; Genevieve Ko ; Evan Sung (Flatiron Books, 9781250059444)
Deep Run Roots: Stories and Recipes from My Corner of the South by Vivian Howard (Little Brown and Company, 9780316381109)
Hungry Is a Mighty Fine Sauce Cookbook: Recipes and Ramblings from the Belle of All Things Southern by Shellie Rushing Tomlinson (Shiloh Run Press, 9781634097826)
Julia Reed's South: Spirited Entertaining and High-Style Fun All Year Long by Julia Reed (Rizzoli International Publications, 9780847848287)
Learn to Cook 25 Southern Classics 3 Ways: Traditional, Contemporary, International by Jennifer Brule (University of North Carolina Press, 9781469629124)
Poole's: Recipes and Stories from a Modern Diner by Ashley Christensen ; Kaitlyn Goalen (Ten Speed Press, 9781607746874)
Southern Breads: Recipes, Stories and Traditions by Marilyn Markel ; Chris Holaday ; Bill Smith (History Press, 9781467137447)
Victuals: An Appalachian Journey, with Recipes by Ronni Lundy ; Johnny Autry (Clarkson Potter Publishers, 9780804186742)
Creative Nonfiction
13th Sunday After Pentecost: Poems by Joseph Bathanti (Louisiana State University Press, 9780807164617)
Devils Walking: Klan Murders Along the Mississippi in the 1960s by Stanley Nelson (Louisiana State University Press, 9780807164075)
Easy to Love: Southern Stories from the Heart by Joe Garrett ; Mike Steed (Createspace Independent Publishing Platform, 9781535549615)
The Fire This Time: A New Generation Speaks about Race by Jesmyn Ward (Scribner Book Company, 9781501126345)
Harnessing Courage: Overcoming Adversity with Grit & Gratitude by Laura Bratton (Clovercroft Publishing, 9781942557623)
Hillbilly Elegy: A Memoir of a Family and Culture in Crisis by J D Vance (Harper, 9780062300546)
A Lowcountry Heart: Reflections on a Writing Life by Pat Conroy (Nan A. Talese, 9780385530866)
The Mathews Men: Seven Brothers and the War Against Hitler's U-Boats by William Geroux (Viking, 9780525428152)
Poems: New and Selected by Ron Rash (Ecco Press, 9780062435507)
The Thibodaux Massacre: Racial Violence and the 1887 Sugar Cane Labor Strike by John DeSantis; Burnell Tolbert (History Press, 9781467136891)
Truevine: Two Brothers, a Kidnapping, and a Mother's Quest: A True Story of the Jim Crow South by Beth Macy (Little Brown and Company, 9780316337540)
---