If an independent bookstore serves as the soul of a community (as do libraries, I believe), then a big piece of my soul resides in two Southern stores: Cavalier House Books in Denham Springs, Louisiana and Square Books in Oxford, Mississippi.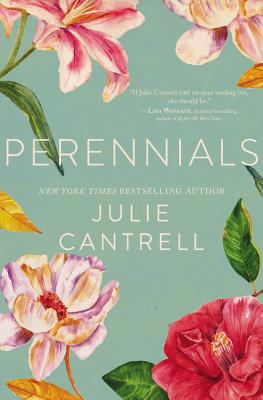 Many independent booksellers have supported my journey as a fledgling novelist, and my gratitude runs deep. In fact, SIBA has welcomed me from the start of my career, when ten southern female authors dared to setup a trade show booth as the Southern Belle View gals. Remember us? Blogs, books, and bling? We always had a blast and our scavenger hunts helped form lasting friendships with many of you.
Since then I have published three novels, and you have been there with me for each, selecting my books as Okra Picks, Best Reads, bookclub bundles, and most recently as a short-list finalist for the Southern Book Prize. Yes, Southern indies, you have delivered me more than a few "pinch-me moments" in the last few years, and I thank you sincerely.
But Cavalier House Books and Square Books will always hold sacred space in my life.
Cavalier House Books
John and Michelle Cavalier have something special going on down in the bayou state, and it's about much more than books. When this young couple dared to chase their dream of owning a local bookstore, they never imagined they would end up becoming community leaders, helping to build, and then to rebuild, the Denham Springs community.
In August 2016, when the flood of the millennium destroyed more than eighty percent of Livingston Parish, including the Cavaliers' home, John and Michelle had a difficult choice to make. Close up shop and call it quits? Or reboot and try again?
Recognizing the power of story, they opted to keep the doors open, making the courageous and selfless choice to let that one dry corner function as an anchor for their heartbroken community. Despite the financial risks, they have used books to heal and have stepped up to lead reconstruction efforts for this traumatized town while postponing the rebuild of their own home in order to help others.
Recently, John delivered a poignant TEDx talk at the public library in Denham Springs. I listened as attendees reacted: "I never thought about it that way," and "Yes, we should do that!"
With Michelle in the audience (and serving as a large focus of John's presentation), I realized what an impact this young couple will have on their parish for many generations to come. I cannot imagine anyone I'd trust more to restore my childhood stomping grounds than John and Michelle, and this led me to believe that, in fact, all Southern indie booksellers are in a prime position to serve as the legacy makers, the community shapers, and the storytellers of our time.
Square Books
While Livingston Parish was the home of my childhood, Lafayette County is the place I call home today. Here, on the historical town square of Oxford, Mississippi, Richard and Lisa Howorth have staked their claim and formed a mecca for southern literature enthusiasts.
As a Louisiana girl, I had never met an author until I relocated to Oxford at the age of thirty. Suddenly, I entered a world where stories were alive, where characters were waiting to be captured in ink, and where not one, not two, but THREE bookstores opened their doors each day on the town square. I had landed myself in the Land of Oz, and "real-live authors" were everywhere. Suddenly, inspiration was too.
When I entered Square Books, I felt the stories brewing in my bones. There remains a magic there, a powerful tug at all the truths that lie just below the silence. It's good medicine.
It would be many years before I dared to pen a novel, and never could I have imagined I'd be launching that debut (Into the Free) on such hallowed ground. Now I'm about to launch my fourth women's fiction title, Perennials (which is set right here in Oxford, by the way), and once again I'll be celebrating that milestone with Square Books.
Any novelist can tell you, we take life one story at a time. We never know if we'll land another contract or publish another successful book, but if the fates do grant me such a gift, I can only hope I'll have the opportunity to deliver each story through the birthing room of Square Books. And then, I hope I'll have the chance to leave signed books at Cavalier House too. And if I'm the luckiest girl alive, I'll someday get to visit every Southern indie store, pluck tales from your shelves, swap stories with your booksellers, and leave a few signed copies for each of you to share across the south.
The Books and Writers I Love
I'm a huge fan of Jesmyn Ward. Her authenticity always make me cry, and I have yet to find another contemporary American author whose voice compares to hers. I recently read An American Marriage by Tayari Jones and absolutely loved it. It's one of the best novels I've read in years, and I think it's a beautiful, empathy-building story that everyone should read. Elizabeth Strout is another of my favorite authors. She's one whose books I buy without even bothering to read the synopsis. I've never been disappointed. She's a master at delivering clear, concise prose that still carries tremendous depth, and her characters are second to none. Also, I've long admired Wally Lamb, Barbara Kingsolver, Ann Patchett, Louise Erdrich, and Marilynne Robinson.

In the non-fiction/memoir arena, I am in awe of brave female truthtellers. The standouts include Cheryl Strayed, Jeannette Walls, and Elizabeth Gilbert (who won me over with The Last American Man and kept me happy by releasing Big Magic). As for bookclub fiction, Lisa Wingate delivered a beauty with Before We Were Yours, and I'll always root for Jamie Ford and Ann Hood. When it comes to southern charm, Patti Callahan Henry, Karen White, and Kristy Woodson Harvey are sure hits, but as a certified naturalist, Mary Alice Monroe's love of nature always makes my soul sing.
Finally, I think I'd like people to know more about Sonja Yoerg and Kathryn Craft. These women are not only Tall Poppy Writers with me, but they produce stories that shape souls. They examine life from a deeper angle, and I have great respect for the words they weave.
Julie Cantrell is an award-winning New York Times and USA TODAY bestselling novelist. She writes full time from her home in Oxford, Mississippi. Her latest book, PERENNIALS, was published in November, 2017
---